eCommerce + Fashion
Industry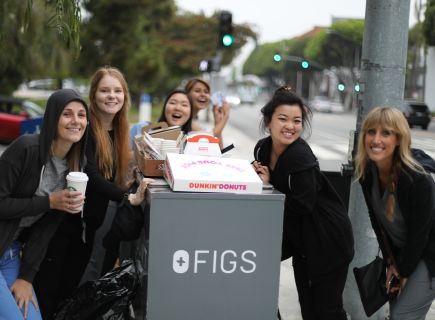 Hello, we're FIGS
FIGS is a fashion-forward, medical apparel line that has reinvented the way healthcare professionals shop and dress. We are committed to creating scrubs that support the energy, function and aesthetic of the modern medical professional.
Why Work with Us?
Here at FIGS, we're transforming the healthcare experience by creating innovative, comfortable and supremely functional medical apparel for modern medical professionals. We're a fast-growing, innovative, collaborative and fun team whose mission is to serve those who serve others.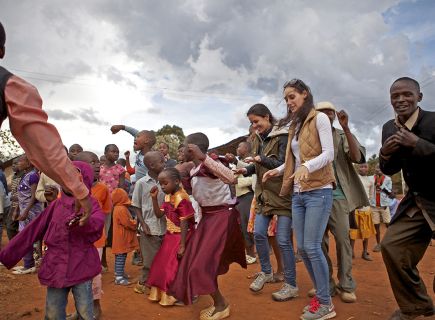 We are
Passionate,
Collaborative &
Visionary
An Insider's view of FIGS
What are some social events your company does?
FIGS is a super social company! The team regularly puts on happy hours or parties and I've met some of my best friends at FIGS this way. One of my FAVORITE things is the volunteering we've done. We've done beach cleanups in the past and regularly go to hand out coffee, snacks and other treats to hospital employees as a thank you!
Mary
Social Media Manager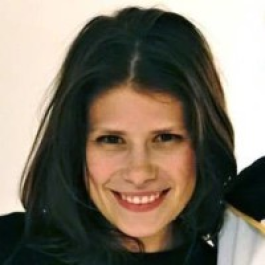 How do you collaborate with other teams in the company?
Collaboration is so important and can happen so easily. In the cafe grabbing a coffee, over Slack between meetings. We're always talking, exchanging ideas and building on them together.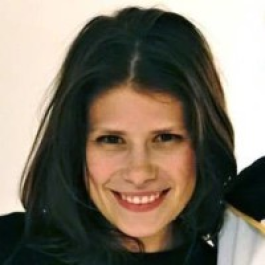 Sara
Director of Product Development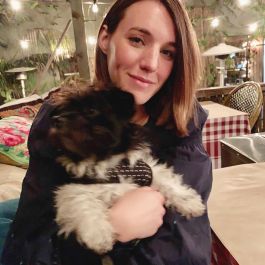 How does the company support your career growth?
At FIGS everyone is treated like an owner and empowered to take on more responsibility. You don't hear the word "no" often and hard work is always recognized. I started as a social media manager here at FIGS and am now the VP of Brand. It's been the most challenging and rewarding experience of my life.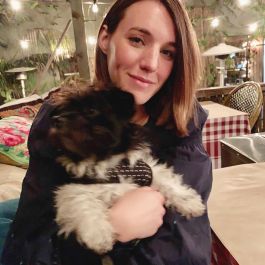 Jenny
VP of Brand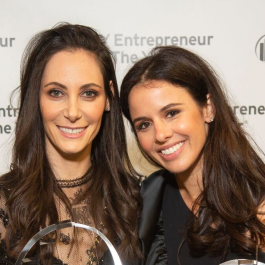 What is your vision for the company?
FIGS is transforming the healthcare experience through design, community and innovative technology. We have revolutionized the medical apparel industry and are working to establish FIGS as one of the most iconic, formidable brands in the world.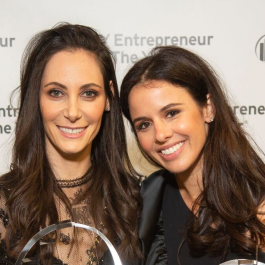 Heather and Trina
Co-CEO's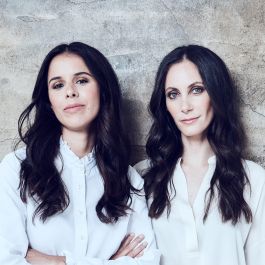 How do you empower your team to be more creative?
We believe that you create the world you want to live in and that ethos is shared by everyone who works at FIGS. We are a team of doers, think outside of the box-ers and innovators. We encourage our team to think like owners, to contribute ideas fearlessly and to always ask, "What's next?"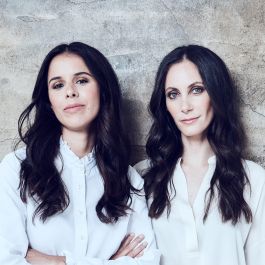 Heather and Trina
Co-CEO's
Where we are
FIGS is conveniently located in Santa Monica a short walk from the Bergamont train station, food trucks, and restaurants.
Perks + Benefits
Health Insurance & Wellness
Health Insurance Benefits
Retirement & Stock Options
Child Care & Parental Leave
I love FIGS. It's invigorating as an artist to have creative freedom in an industry that's super monotonous. I feel privileged to take part in a movement that's breathing color into the lives of the true superheroes, medical professionals.

Sam

Director of Photography

People at FIGS are so creative and open-minded, and not afraid of trying something new. Hard work is recognized and rewarded, we celebrate both individual and company success. It is very motivating to work in the environment full of positive energy.

Riyako

Accounting Manager

What I love most about FIGS is the ability to be involved in everything, from inception to production, and ultimately onto our website! At every step, we're empowered to innovate and use the latest tech. FIGS pushes the limit on what is possible.

Kelvin

Full Stack Developer

FIGS has given me a great foundation to grow my career. Working on a team of experts, led by the VP of Production, has given me invaluable tools to grow and learn. I get to design and create incredible product for our community every day!

Michele

Associate Designer

It's a joy to partner directly with medical students and professionals and to experience the impact our product contributes to their performance. We work as a team to customize each order for the communities we serve - always striving for excellence!

Kate

Team Relationships Manager

What drew me to FIGS was their vision to serve those who serve others. It's inspiring to see everyone come together to help those on the front lines of the healthcare industry. Knowing what's at stake here is what drives us to do our very best.

Brian

Sr. Director of Data Science

FIGS is constantly willing to innovate and push their employees to do so as well – from this I've grown so much as a creative. The energy and positivity fostered by the entire company makes coming to work so great.

Monica

Digital Graphic Designer
Technology we use
Javascript

Languages

Ruby

Languages

React

Libraries

Node.js

Frameworks

MySQL

Databases

Redis

Databases

Google Analytics

Analytics

Looker

Analytics

Snowplow

Analytics

Snowflake

Analytics

dbt

Analytics

Fivetran

Analytics

Jupyter

Analytics

Asana

Management