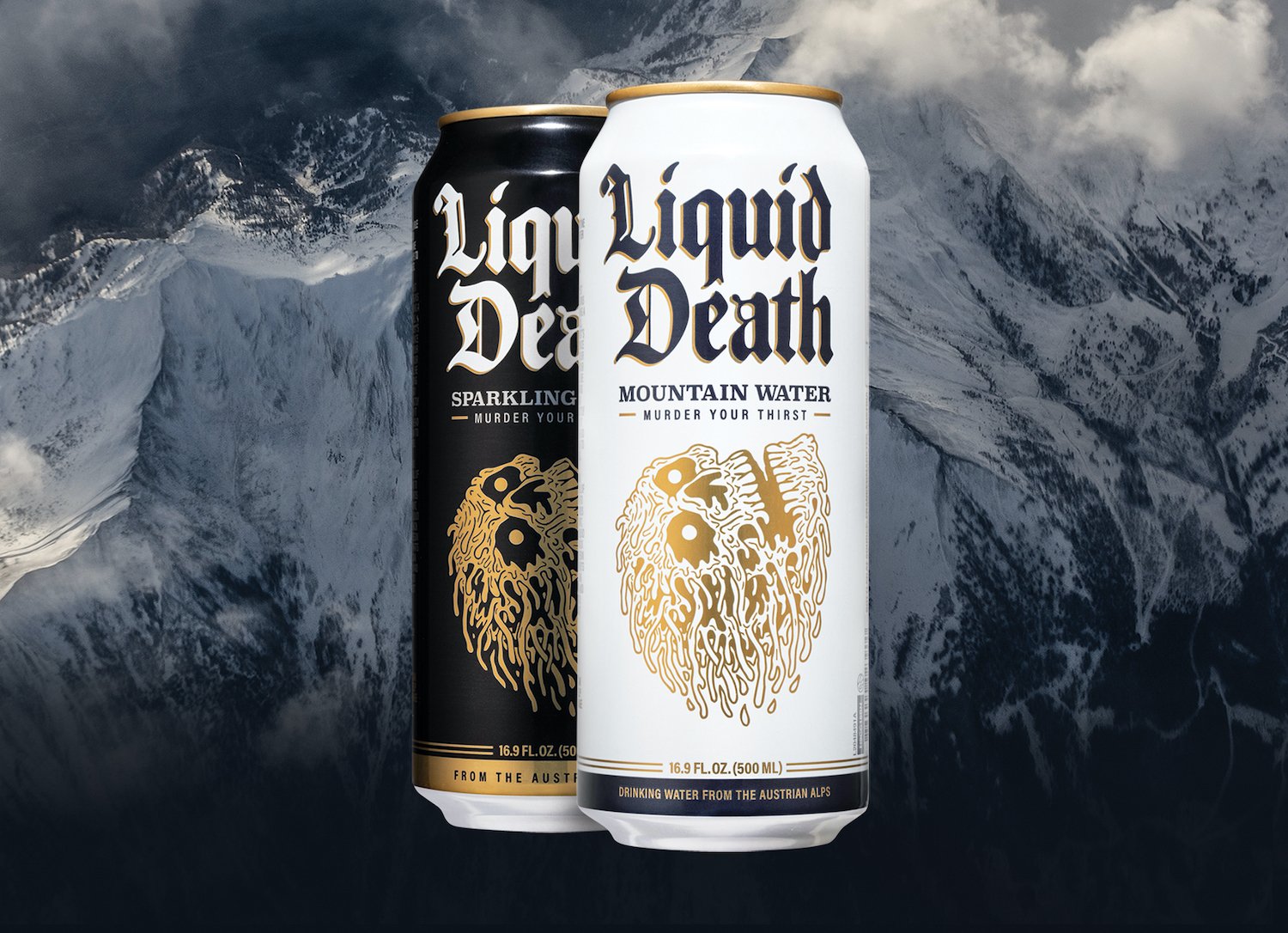 A canned water company with a cult following will soon reach even more fans.
Liquid Death partnered with Live Nation Entertainment to be the exclusive water vendor at more than 120 venues and festivals across the U.S. The multi-year deal announced Thursday will put Liquid Death's canned water in front of 100 million fans each year.
"We've always run Liquid Death like it's a band, so getting to partner with Live Nation is a huge milestone and honor for us," Mike Cessario, CEO and co-founder of Liquid Death, said in a statement. "Music has been a huge part of our DNA since the beginning. We can't wait to get back to live shows, support our favorite artists and help kill plastic water bottles at concerts."
Founded in 2017, Liquid Death strives to be "unnecessary" in everything it does. Although the Santa Monica-based company's main products are still and sparkling water in an aluminum can, Liquid Death's brand has gained a cult following.
The company uses heavy metal themes and imagery to get people talking about water. Liquid Death also allows customers to sell their souls to the company through its Country Club loyalty program, something more than 185,000 people have done. More than 100 fans even have Liquid Death tattoos.
Rather than plastic bottles, Liquid Death chose aluminum cans because they are indefinitely recyclable. According to the company, more than 75 percent of aluminum produced since 1888 is still being used.
"We're all ready to be back at live events, and as we return we want to continue taking steps to be more sustainable," Michael Rapino, president and CEO of Live Nation, said in a statement. "We've found the perfect partner in Liquid Death, whose passion for music and protecting the planet will feed seamlessly into Live Nation's future plans and events."
Live Nation also participated in Liquid Death's latest funding round, which brought in $15 million. Other participants in the Series C funding round include Wiz Khalifa, Tony Hawk, Machine Gun Kelly, Steve Aoki, Michael Dubin, Kelly Campbell and others.
This funding round comes less than a year after Liquid Death raised a $23 million Series B. To date, the company has raised $50 million.
Liquid Death's canned water can be found in 16,000 locations across the U.S., including tattoo parlors, cafes, Whole Foods, 7-Eleven, liquor stores and soon-to-be event venues.