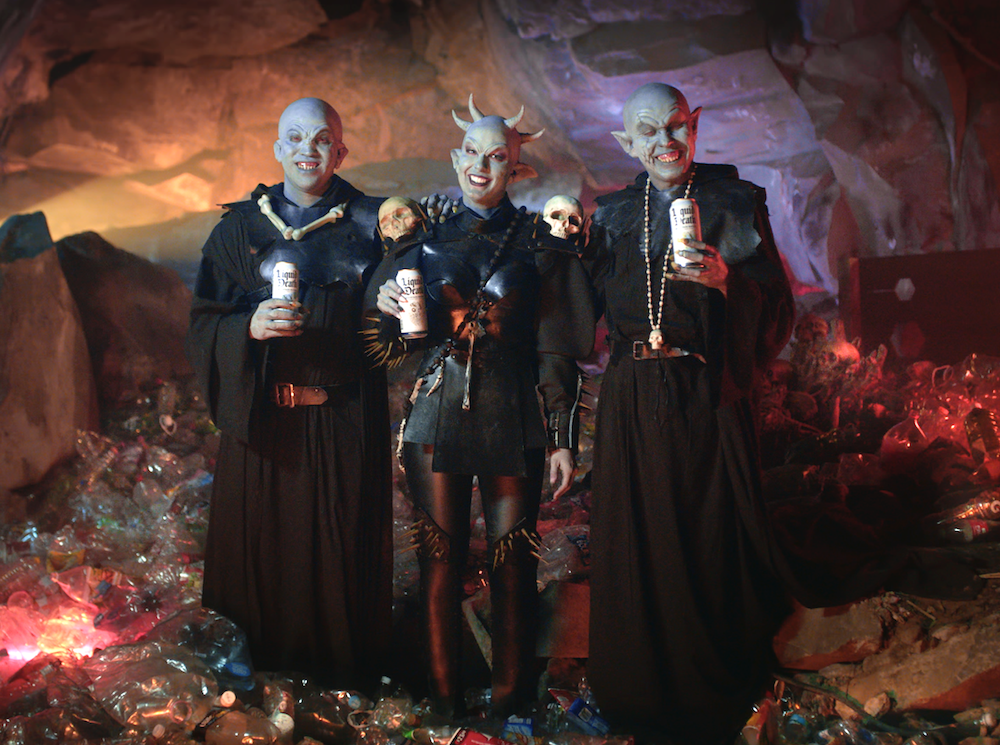 Would you sell your soul for a can of water? Over 145,000 people already have.
Santa Monica-based startup Liquid Death has been gaining popularity across the country for its heavy metal-themed canned water. This week, the company has announced that it raised $23 million in Series B funding. This new funding round comes just seven months after its $9 million Series A in February.
Liquid Death's main appeal comes from the brand it's created. Although its main product is just spring water in a can, the company has leaned heavily into heavy metal imagery and Satanic themes in order to get people talking about its water. The company has a sizable collection of merch that often sells out, a metal album of online hate comments, a "killer" baby name generator, a country club loyalty program that asks members to "legally" sell their soul and several other brand initiatives.
The brand is so strong that over 40 real customers have been tattooed with Liquid Death logos — up from 20 customers in February, according to the company.
But aside from all the fanfare, Liquid Death has seen real retail success. After the company's last raise, it was focused on getting into more physical stores. Now Liquid Death is carried in thousands of locations across the United States — from bars to tattoo parlors, cafes, liquor stores, Whole Foods and more. Over 1,000 7-Eleven locations in SoCal sell Liquid Death. In addition, the company says it's setting new records for online sales every month.
This new funding will help the company continue its growth, but in the meantime it's also focused on sustainability.
Liquid Death makes one of its selling points the fact that water in a can is better for the environment than water in a plastic bottle. To help in its mission for sustainability, the brand has launched its #DeathToPlastic campaign. As part of this initiative, the company donates 10 percent of profits from its canned water sales to charities that fight plastic pollution or help bring clean water to those in need. The company says it's already donated hundreds of thousands of dollars this year alone.
Investors in the round named by the company include Convivialité Ventures, Fat Mike from the punk band NOFX, sports analyst Pat McAfee and existing investor Velvet Sea Ventures.