They say breakfast is the most important meal of the day, but when you're spending 45-70 minutes stuck bumper-to-bumper on some freeway, Pop Tarts and black coffee don't sound nearly as good as a hearty, company-sponsored lunch. Lunch is more than an opportunity for colleagues to get to know each other better — it's a communal activity that creates and strengthens bonds. These five startups are betting on that, going above and beyond to provide lunch to their employees.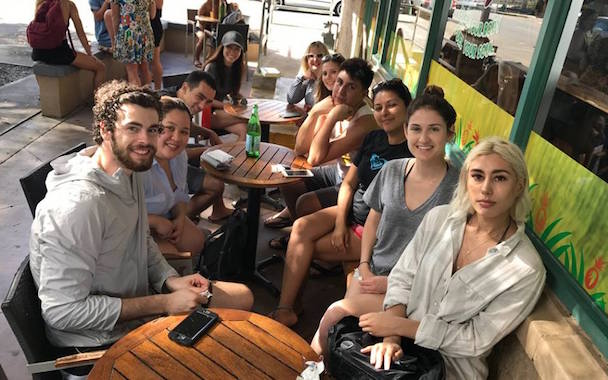 Headquarters: DTLA
Bio: Joany (formerly known as Impact Health) is a Techstars alum that uses data to help businesses, their employees and just about anyone make sense of their health care plans, setting them up with the plans they need. In July, the company closed a $13 million Series A to continue to grow its team.
Other awesome perks: Competitive equity and salary packages, full health and dental insurance, free parking or a monthly Metro pass, open time off.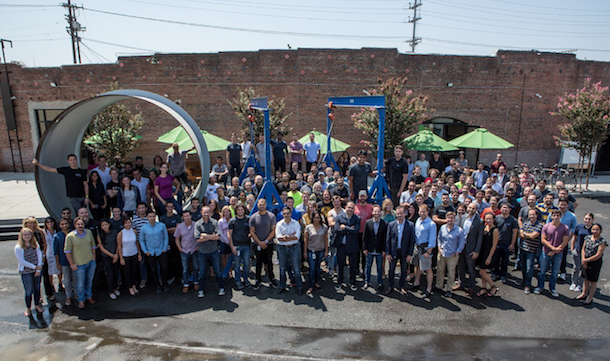 Headquarters: Arts District
Bio: Hyperloop One's revolutionary transportation technology could, quite literally, change the world as we know it. Headquartered just east of DTLA, the startup recently demonstrated just how exciting its technology will be.
Other awesome perks: Employee stock options, unlimited paid vacation, catered lunch every day, on-site personal trainers three times a week, company laptop and cell phone, a corporate Uber account and more.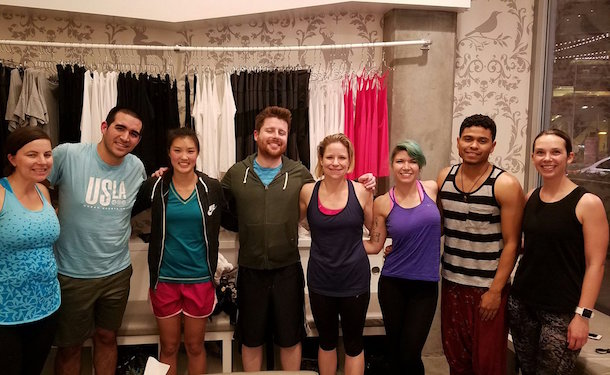 Headquarters: Playa Vista
Bio: Science 37 is a tech company that has built a telemedicine platform that allows patients to take part in clinical studies regardless of their physical location. In April, the company closed a $29 million Series C with the goal of hiring aggressively.
Other awesome perks: Medical, vision, dental insurance; 401(k); flexible spending account (FSA); stock options; four weeks of vacation.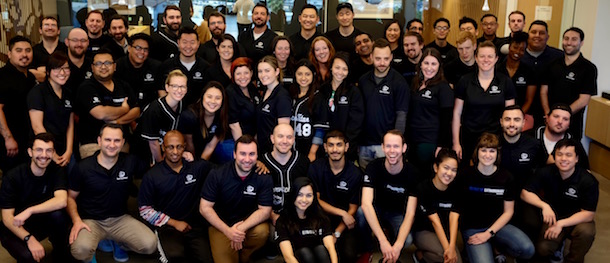 Headquarters: Glendale
Bio: In just four years, ServiceTitan has gone from a summer tech project to help out the founders' dads to one of LA's fastest growing tech startups. In March, the company closed an $80 million round of funding, and it was recently named to the prestigious Inc. 500 list.
Other awesome perks: Equity, unlimited PTO, Zumba and yoga classes, team outings, annual bonuses and a game room featuring the mighty Nintendo 64.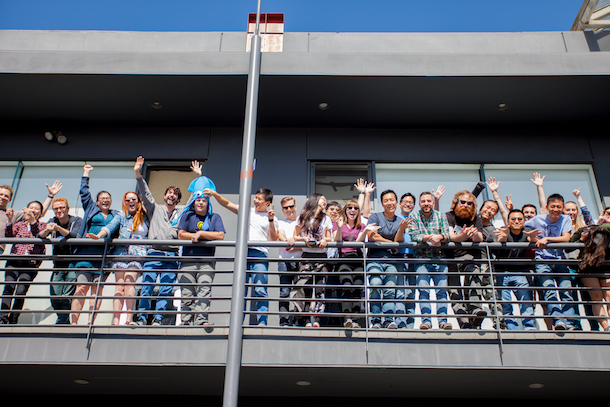 Headquarters: Venice
Bio: Formerly known as OpenMail, System1 is one of the internet's largest independent marketplaces for keyword pay-per-click advertising. Earlier this year, we named the company as one of 50 startups to watch in 2017. Each day, the company uses Purvey, a LA-based food tech startup, to bring in lunches family style, giving employees a chance to talk with other teams and create new relationships.  
Other awesome perks: Uber/Lyft options for commuting, weekly beach workouts, weekly happy hours, 401(k) matching and an education reimbursement program.
Images via social media.
Have a news tip for us or know of a company that deserves coverage? Let us know or follow us on Facebook.