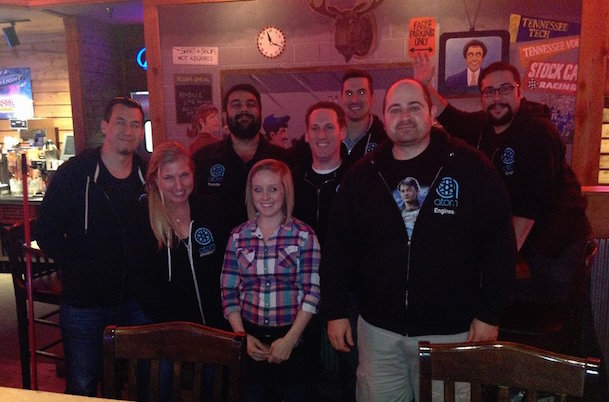 Disney announces new accelerator cohort
On July 12, 2016, the Disney Accelerator announced its next cohort of startups. On July 12, 2017, they did the same thing. Keeping in line with the trend started last year of fostering later-stage companies, the accelerator named 11 startups to this year's program. Like last year, only one local startup will be attending the program: audio tech startup Ambidio. [Variety]
[video:https://youtu.be/woaQdXLb1z0?t=1m49s width:595 height:400 autoplay:0]
Hyperloop One completes full system test
Perhaps the biggest news of the week comes out of the Arts District, where transportation tech company Hyperloop One announced it had successfully conducted its first full-system test. The test, which actually happened in May, saw the company's technology reach 70 miles per hour. Check out the video above to see what the test looked like. [Hyperloop One]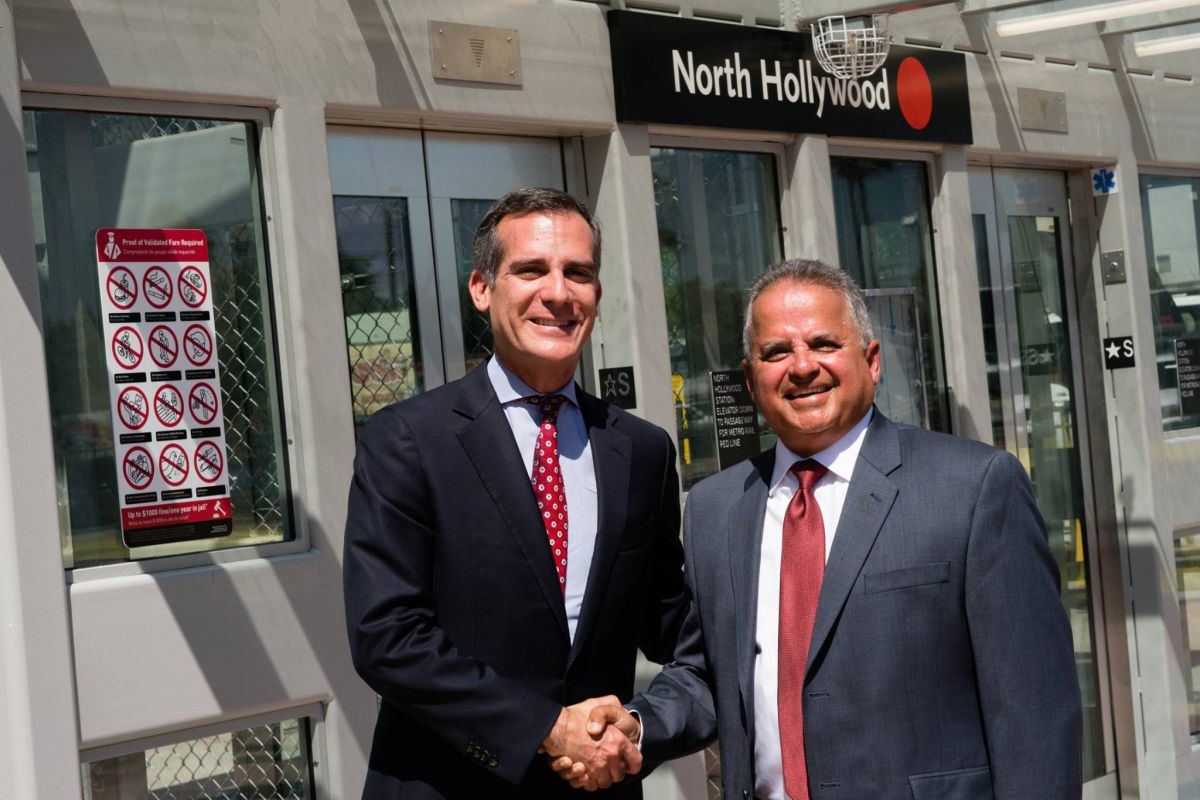 Mayor Garcetti continues his tech push, announces partnerships with mitú, Bixel Exchange
Eric Garcetti won't be stopped. On top of his push to bring the Olympics to LA in the next 10 years, the mayor is using his second term in office to champion the local tech industry. His latest deal is a partnership between Santa Monica startup mitú — which was named to Built In LA's 50 startups to watch in 2017 list — and Bixel Exchange, which was profiled last year. The program will provide training and mentorship to multicultural creators in L.A. through mitú's accelerator program. [Press Release]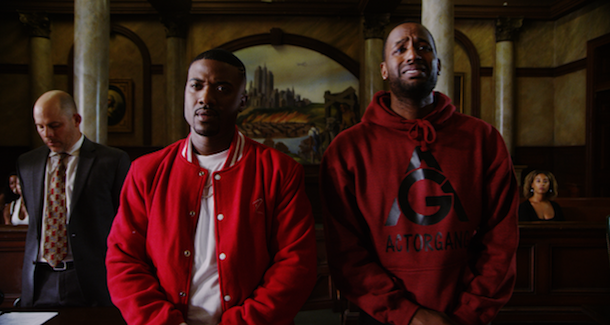 LookHu launches streaming platform for cord-cutters
Raise your hand if you still pay for cable. As more Americans opt to cut the cord in favor of services like Hulu, Netflix and Amazon Prime, the time is right for additional channels to get in on the à la carte action. LookHu, a streaming entertainment platform, announced this week it would begin offering multiple pricing packages and multi-subscription options for its slate of upcoming content, which will feature the likes of Ray J, Snoop Dogg and Justin Bieber, who is known to patronize some of LA's finer establishments from time to time. [LookHu]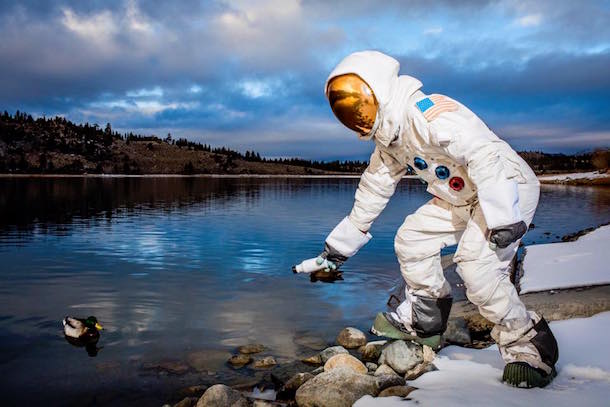 Soylent now available at 7-Eleven
Soylent's big Q1 was able to help the food tech company land a $50 million Series B. A little over two months later, the company has more big news to report. Recently, global convenience store 7-Eleven began stocking Soylent's meal replacement drinks in select locations in the LA area. [Eater]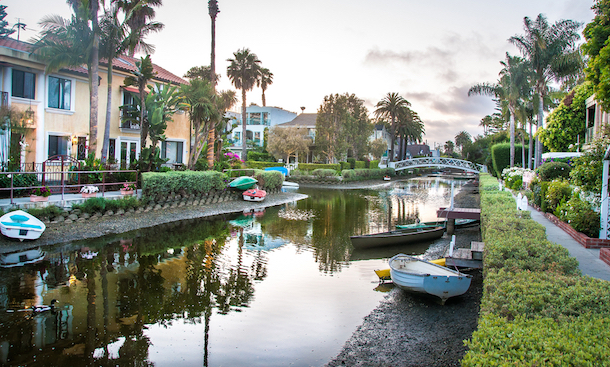 President to halt entrepreneur visas
On July 17, 2017, the Trump administration plans to delay and ultimately end a rule that allowed foreign entrepreneurs to enter the United States to build companies. The timing of the plans is curious, given that tech leaders were just in the capital to discuss the state of the tech industry with the president. The so-called International Entrepreneur Rule, a bill designed to give entrepreneurs ineligible for other types of visas the opportunity to stay in the country for 2.5 years, was approved in the final days of the previous administration. According to the DHS, the program would have brought in roughly 2,940 entrepreneurs annually, providing more jobs for Americans and helping to grow local economies. [Axios]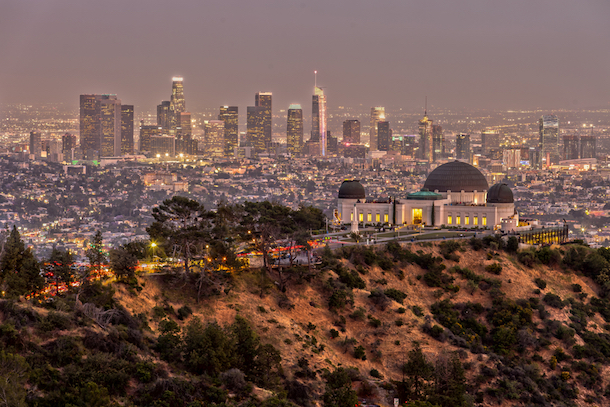 Fundings of the week
Ephesoft, $15 million
Investors: Mercato Partners
Document capture and analytics solutions developer Ephesoft raised its first round of funding this week, securing a $15 million Series A to continue to scale the company's platform. [Built In LA]
Josh.ai, $11 million
Investors: Undisclosed
IoT hardware and software developer Josh.ai added $11 million as the battle for smart home, personal assistant devices heats up. Founded in 2015, the company started shipping in late-2016. [Built In LA]
Hutch, $10 million
Investors: Zillow Group
West Hollywood-based interior design and media company Hutch announced a $10 million funding almost a year to the day after adding $5 million. Joining the board of directors will be Spencer Rascoff, CEO of Zillow Group. [Built In LA]
Saucey, $5.4 million
Investors: Bullpen Capital, Blumberg Capital, Structure Capital and HashtagOne.
Based on driving positive unit economics in all their markets, as well as customer purchase frequency that outperforms traditional brick-and-mortar retailers, alcohol delivery service Saucey landed a $5.4 million round of funding today. The company also received some glowing reviews from lead investor Bullpen Capital. [Built In LA]
Images via social media and Shutterstock.
Have a news tip for us or know of a company that deserves coverage? Let us know and follow us on LinkedIn.