These 10 LA Tech Companies Raised Nearly $6.8B in 2022
Learn how these tech companies are investing last year's heftiest capital raises.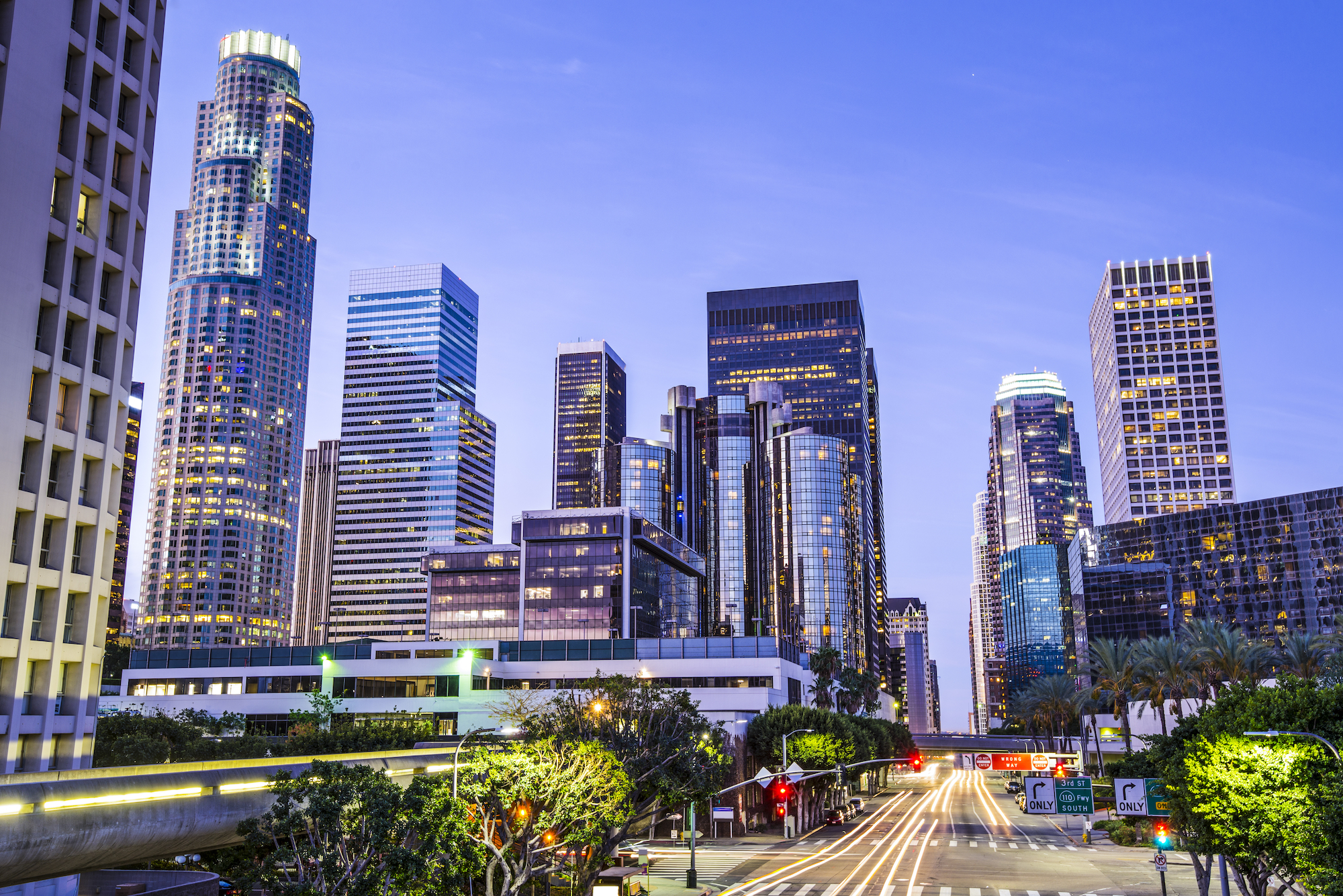 True to its nickname, the Tinseltown tech sector saw multiple hearty funding rounds last year for businesses within the entertainment industry. Despite a quieter year for venture capital on a global scale, Los Angeles tech companies with the city's largest funding rounds pulled in a collective $6.77 billion in 2022. Find out what innovations are underway with all that fresh cash.
Largest Los Angeles Tech Funding Rounds in 2022
SpaceX

Anduril Industries

Legendary Entertainment

AvantStay

AGBO

Avantus

Skydance Media

TigerConnect

Acorns

ACELYRIN
#8 (tied). ACELYRIN: $300 million, September 13
In its Series C round, biotech company ACELYRIN secured $300 million to fuel the next stage of development for its latest treatment. The company works to develop and commercialize drugs for medicinal purposes. With the capital from lead investor Access Biotechnology, ACELYRIN planned to advance its work with antibody inhibitor izokibep to treat conditions like psoriatic arthritis. 
#8 (tied). Acorns: $300 million, March 9
Operating a suite of automated savings and investing tools, Acorns is expanding its fintech solution with its Series F capital led by TPG. At the time of the raise in March, Acorn planned to expand its portfolio personalization and crypto offerings as well as grow its team across a variety of remote-friendly roles. The Irvine-based company's valuation reached $1.9 billion following the raise.
#8 (tied). TigerConnect: $300 million, January 11
Headquartered in Santa Monica, TigerConnect operates a cloud-based healthtech solution that focuses on communication. The platform serves more than 7,000 healthcare systems and is growing even more with an investment from Vista Equity Partners. Offering capabilities including real-time communication and alarm management, TigerConnect planned to expand its team and further platform development.
#5 (tied). Skydance Media: $400 million, October 13 
The production company responsible for the film Top Gun: Maverick raised new capital to expand within categories including animation, gaming and sports programs. Skydance Media secured $400 million from investors including KKR and Tencent Holdings which valued Skydance at $4 billion. 
#5 (tied). Avantus: $400 million, January 19
Formerly known as 8minute Solar Energy, the company closed on a $400 million financing round back in January. Avantus rebranded to its new name back in September. While its name is different, the company still works to operate and grow its portfolio of clean energy solutions. Avantus' latest funding from EIG went toward tech innovation and furthering its solar plant design. 
#5 (tied). AGBO: $400 million, January 5
Japanese game publisher Nexon invested a nine-digit sum into entertainment company AGBO, taking a 38 percent stake in the venture spearheaded by directors Joe and Anthony Russo. AGBO achieved a post-money valuation of $1.1 billion following the investment. The partnership will allow Nexon to expand its IP into the global film and TV industries.
#4. AvantStay: $500 million, February 16
Operating in the short-term rental sector of the hospitality industry, AvantStay secured a $500 million funding round led by real estate advisory firm Saluda Grade. AvantStay provides users with tools for group travel as well as property management and serves 100 U.S. cities. The company put its February raise toward expanding into new markets.
#3. Legendary Entertainment: $760 million, January 31
The Burbank-based entertainment company announced a minority investment from Apollo Funds last January. Thanks to the new deal, Legendary will be able to transition from high-end entertainment to broader-based entertainment and media as it expands through acquisitions. The company has titles under its belt including Enola Holmes 2 and Dune.
#2. Anduril Industries: $1.48 billion, December 2
After a Series E funding round capped at $1.48 billion, military defense tech company Anduril achieved an $8.48 billion valuation. Engineering innovations to change how global conflicts get resolved, Anduril hopes its tech will help militaries operate faster and in more strategic capacities. Valor Equity Partners led the round.
#1. $1.93 billion, May 24 and July 15
Elon Musk's rocket manufacturing company closed out 2022 with the year's largest Los Angeles-area tech funding sum. In May, the company announced a $1.68 billion raise from over 70 investors to build out its Starlink satellite constellation. Later on in July, SpaceX added a $250 million equity raise to its coffers to help its Starship rocket reach orbit.