Fintech Unicorn Acorns Raises $300M Series F at $1.9B Valuation
The platform has over 8.2 million active users and over $3 billion in assets under management.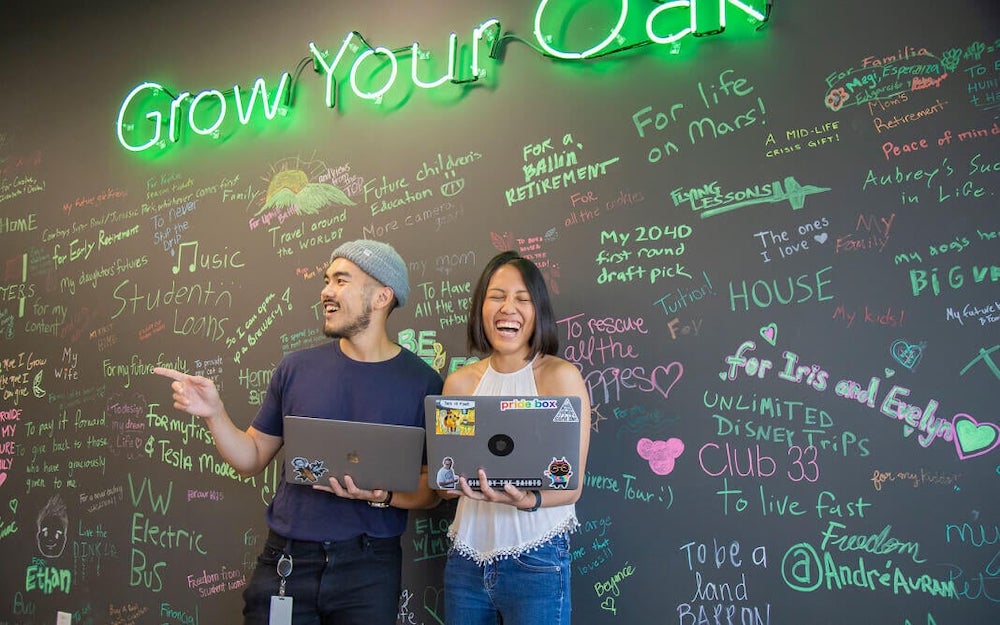 Irvine-based investment app Acorns announced Wednesday that it raised $300 million in a Series F round led by TPG. The fresh investment sent the unicorn's valuation soaring to $1.9 billion.
The latest news follows Acorns' recent decision to scrap plans to go public via a SPAC merger. But in the wake of its Series F, it's clear that this fintech giant isn't squirreling around. 
Acorns' platform leverages micro and robo-investing tools to help individuals save and invest wisely. Users on the platform can get their portfolios started by investing with as little as $3 a month. To add, the company's round-up feature can take the spare change that users get back from daily expenses, like groceries or gas, and automatically place it into an exchange-traded fund, or ETF.
In addition to Acorns' automatic saving tools, the platform can also set up recurring investments starting at $5 a day, week or month. 
"We believe that the convergence of product and education in money is the way to get people engaged in better behaviors," Noah Kerner, CEO of Acorns, told CNBC. "It's difficult to get people to read about money in the first place; it's even more difficult to get people to retain the information, and we think active learning is the solution to that."
Acorns has over 8.2 million active users and over $3 billion in assets under management, according to the company. 
Following the latest raise, Acorns plans to increase the range of its portfolio personalization and crypto options. The company also plans to increase the size of its team.
Acorns is now hiring for 33 open roles spanning multiple departments. Every position up for grabs has the option to work remotely. Available jobs span the company's engineering, product and business development teams, to name a few.
Acorns has raised $507 million in venture capital financing to date, according to Crunchbase.
Additional investors BlackRock, Bain Capital Ventures and Galaxy Digital participated in the latest raise, among others.