Built In LA's 11 Featured Companies of the Month
These LA businesses are looking for candidates to help each other grow.
Persistent. Dependable. Impactful. Curious. Genuine. Collaborative.
When asked to describe their colleagues, these are just some of the words that employees of twelve companies told Built In LA. In a fast-growing startup, every one of these characteristics is important for creating an effective team. If new hires start with fundamentals like these, then the company can help them to grow and develop alongside the business.
Built In LA's featured companies of the month are hiring candidates with those core traits, and their teams are ready to help those candidates expand their knowledge and skill sets, find their place in their industry and lead their careers to new heights.
LegalZoom is an online legal technology company.
What's one word you would use to describe your colleagues?
Open. 
I am fortunate to work with teams that are open to new ideas, better ways of working and opportunities to grow. This in turn makes me feel comfortable in being vulnerable and sharing my thoughts without judgment. 
For instance, we've been working on creating a one-year vision for our product. Along the way, different members have found better ways of collaborating and approaching this project. Because of everyone's openness to ideas, this project has evolved in a positive way. That sort of dynamic is what I look for in potential colleagues — the willingness to grow and collaborate, even if that means letting their ego down and embracing humility.
How has your skill set and overall career grown at this company?
Historically, designers were often seen as "pixel pushers" — people responsible for executing work and making things look pretty. Fortunately, at LegalZoom, my role as a product designer is more than that: I get to be a part of defining and executing on the strategy and overall vision of a product. 
I've grown in my ability to interview customers, get meaningful insights from those conversations, turn those insights into opportunities worth solving for and collaborate on ways those opportunities can translate into a solid end-to-end customer experience. I'm grateful to be surrounded by peers and mentors who push me every day and give me the space to grow.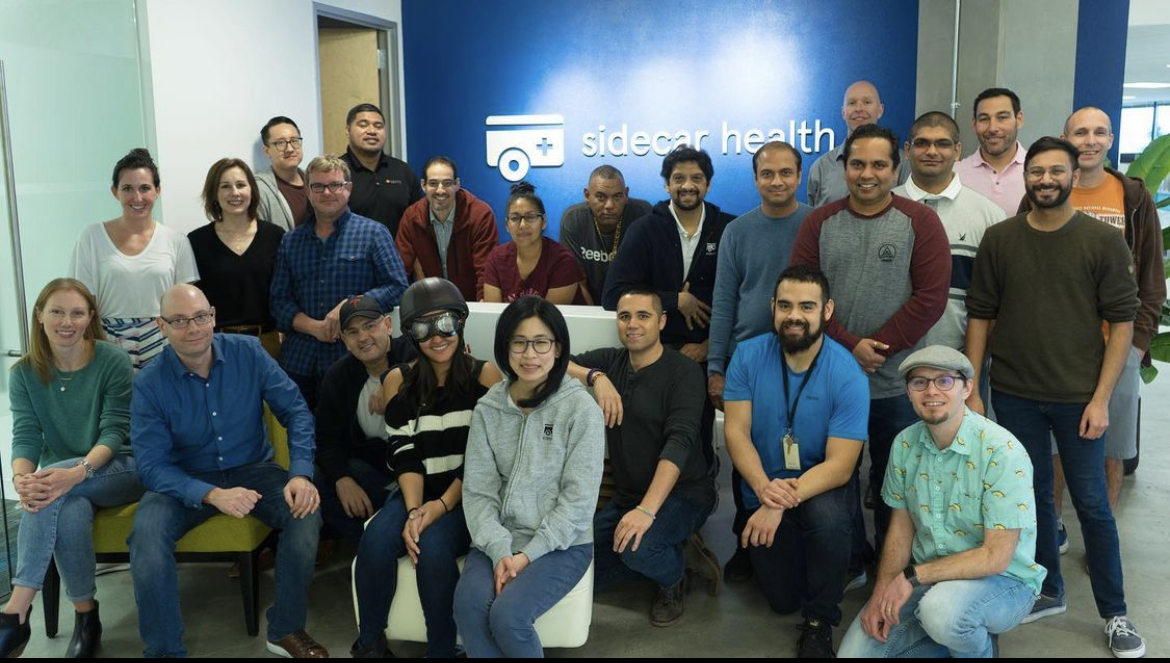 Sidecar Health offers consumer-focused health insurance.
What's one word you would use to describe your colleagues? 
Dependable. 
I chose this word because I can truly rely on my coworkers to be there for me in any time of need — there is a huge support system within the organization that really makes you feel confident about working here. I look forward to working with people who are reliable and constantly innovating. By innovating, I mean always sharing ideas and brainstorming — even if it's not the best idea, a productive, interactive conversation could lead to something great.
How has your skill set and overall career grown at this company?  
The growth opportunity at this company is amazing. When I first joined, I started off as a data engineer — during that time, I learned a lot from my colleagues and received instrumental mentorship. Within one-and-a-half years, I got promoted to the manager of data engineering. Two years after that, I am now the director of data engineering and have had the chance to build an incredible team. This is the first organization I've worked at where they truly invested in me professionally and personally. To be able to get to a director level in just four years truly shows how much this company cares about your values and career progression.
Verifi provides payment protection and management solutions for eCommerce businesses.
What's one word you would use to describe your colleagues? 
Community.
Logging into work is easy because of the effortless connection that I share with my colleagues. The community mindset makes it easy to share ideas and collaborate on feature development — I am always happy to help whenever I can, and I know my colleagues feel the same way. Learning a new tech stack should be intimidating, but the subject-matter experts (SMEs) within the company help ease the process and are always helpful in answering your questions. On top of that, our optional learning sessions allow us to learn new development strategies and technologies in a space where we can openly discuss these new approaches. Overall, I know that the camaraderie and rapport I feel with my colleagues has contributed to my growth as an engineer.
Why is your industry an exciting place to work right now, and what role does your company play within it? 
The fintech industry is an exciting space to work in because finance will always play an important role in society. My company helps take the frustration out of dispute management and allows customers the peace of mind of knowing that their money is being protected. In an industry where the software solution must be progressively updated to keep up with constantly changing financial ecosystems, new compliance policies, and even updates from the companies we work with, we are constantly working to ensure that the software we deliver provides the greatest utility while maintaining a secure product. 
I particularly take pride in the customization of our product to fit our customers' needs. My experience with importing and exporting data allows me to understand that not one process will fit all businesses. We cannot expect our customers to all match the same data structure, so we work with them to fine-tune a solution that allows us to process their data with the same accuracy as everybody else. At the end of the day, I'm happy that my contribution to this company plays an important role in the financial world.

GR0 is a digital marketing agency primarily focused on SEO.
What's one word you would use to describe your colleagues? Explain why you chose that word, and what kind of traits or experience you look for in potential colleagues. 
Resilient. 
Anyone who's worked at a startup or agency knows how challenging it can be. The people I work with at GR0 take a head-down approach — they dig their feet in and get the work done right, whether it's something that was part of their original job description or a newly-designated responsibility. 
That's a trait I hope to find in all of my potential colleagues: adaptability. As we grow, things are always shifting and changing within the departments, so someone who isn't able to adapt quickly will likely struggle with our energetic pacing. 
Because we are growing and evolving so quickly, I always look for startup and agency experience. People who know what they're doing and who move with confidence thrive here. They don't need as much hand-holding, and I love people who are excited to hit the ground running and figure things out on the go.
How has your skill set and overall career grown at this company?
My skills have grown tremendously over the last seven months at GR0. I've honed my abilities in every aspect of the recruiting cycle — including preparing, sourcing, screening, selecting, hiring and onboarding — but the biggest improvements in my skill set involve efficiency and communication. 
Using cutting-edge resources like LinkedIn Recruiter, Handshake and Fetcher allowed me to make many of our processes more efficient. I've been able to create and manage candidate pipelines using our applicant tracking system, Lever and GoodTime, which has streamlined interview scheduling by taking into account the candidate and hiring teams' availability to eliminate wasteful back-and-forth. 
It's vital to make the candidate experience as easy and impactful as possible. Multiple interview steps help alleviate any inherent bias hiring teams might have, and giving the candidate the chance to gain different perspectives from employees makes them feel more comfortable at decision time. Employees also feel more confident about their new team members. 
Candidates who can feel confident and respected in the hiring process become employees who feel trusted and devoted to their team. That's what I'm aiming for.
HG Insights is a B2B-focused data insights platform.
What's one word you would use to describe your colleagues?
Collaborative.
Regardless of the department one falls in or the amount of workload for a given week, HG colleagues are always eager and quick to help. The amount of knowledge sharing that occurs on a day-to-day basis at HG Insights is one of the pinnacles of HG's culture. This incessant curiosity, willingness to ask questions unabashedly and collaboration is what make HG employees so great. 
It is subsequently these traits that I look for in potential colleagues. Caring about our work, customers and each other while being open and collaborative is what makes HG a great place to work. I look for team players who are eager to not only learn but also share ideas and reach others outside of those they work with in their day-to-day.
How has your skill set and overall career grown at this company?
I started my journey at HG Insights as an intern in our customer solutions department during my last year in college. In my three years at HG, I have had the amazing opportunity to grow my career in three different roles in customer solutions — landing me in my 5th role change, to the research and development team in engineering. The flexibility and investment HG Insights has for their employees is unparalleled. My career has been nothing short of a whirlwind and I attribute the majority of my professional growth to the culture HG Insights promotes. 
Without the mentors I found at HG, the collaborative culture and HG's flexibility to allow exploration of different passions and roles, my skill set would not have flourished as fast. I have also found ease in the ability to introduce new tools to HG Insights, exemplifying the company's desire to equip their employees with the tools needed to thrive in their role and beyond. I have no doubt that as HG Insights grows, my career and skill sets will grow in parallel.
Cie is a venture studio.
What's one word you would use to describe your colleagues?
Curiosity. 
It's the spark that drives Cie's impactful solutions across a wide variety of industries through both our startups and corporate work. Being curious about the reason behind aproblem leads us to evaluate and explore solutions from different angles. Ultimately, what sets Cie apart is the discovery of and solution to the core issue. 
At times that looks like scaling a startup that seems far different than what was initially pitched, or building a solution quite different than a partner initially asked for. Our job is to push beyond merely doing the work, instead identifying the true issue so we can execute a solution that drives the biggest impact. A sense of curiosity, backed up by an extremely talented team, is what helps us to find the most impactful solutions at Cie.
Why is your industry an exciting place to work right now, and what role does your company play within it? 
As a venture studio, Cie seeks to solve real-world problems in models as diverse as Saas, DTC, Fintech and more — we apply entrepreneurial acumen mixed with bold innovation to accelerate our startups. In doing so, we're stretched to continuously apply our learning both collaboratively and cross-functionally. So often in tech, employees jump from company to company to build the skills needed to grow their careers. At Cie, our team is plugged into its own flywheel of learning, pushing innovation as we're able to re-invest our learnings across our portfolio of startups and corporate partners.
For example, within the last year at Cie my team worked towards improving patient experiences for a hospital, then turned around and applied those learnings toward making Fintech more accessible. And as we've launched a plant-based consumer packaged goods brand, we've applied the learning from that project toward accelerating growth in a startup that digitally trains peace officers in critical split-second decision-making. Cie's model generates innovation in our own work so that we can create impactful solutions to real-world problems. 
FIGS is a direct-to-consumer healthcare apparel and lifestyle brand.
What's one word you would use to describe your colleagues? 
One of our values at FIGS is "care more than anyone else," and I think it perfectly describes my colleagues. They're passionate about creating the best experience possible for the healthcare professionals we serve and continuously create opportunities for their teammates to learn and succeed.
If someone were a potential colleague, I'd look for experience that demonstrates passion for achieving something and the tenacity to accomplish it. Caring more than anyone else means that you find a way to make an impact because that matters to you.
How has your skill set and overall career grown at this company? 
A strong culture of collaboration and ownership has provided me a ton of growth opportunities since I joined FIGS. As an APM, I didn't expect to work so closely with leaders across the company or manage entire projects so soon. If you're willing to roll up your sleeves to learn here, you'll always have opportunities to grow.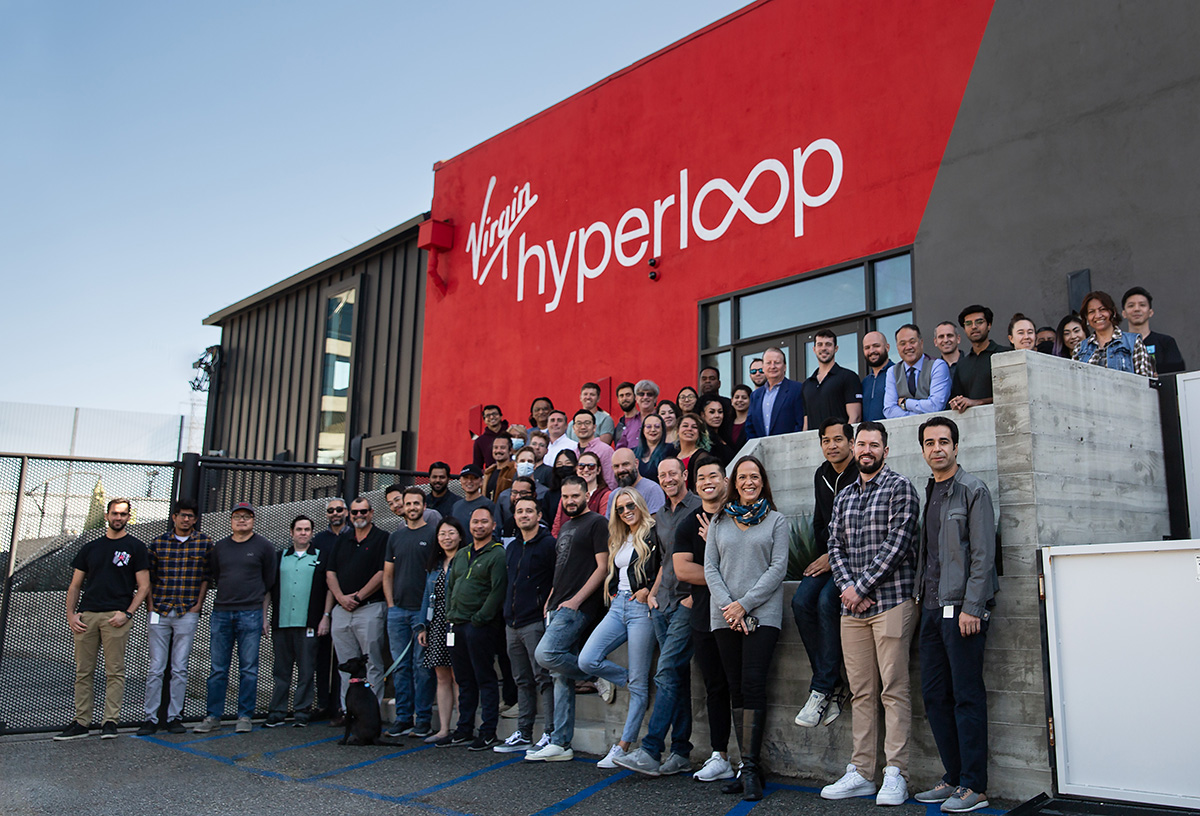 Virgin Hyperloop is a transportation company.
What's one word you would use to describe your colleagues? 
Motivators. 
The team at Virgin Hyperloop (VH) are the kind of people that make you want to up your game. I look for people who want to not only work in a challenging technical field, but also raise the bar for quality and depth of work for those around them.
How has your skill set and overall career grown at this company?
My skill set has infinitely expanded since I joined VH. Beyond confidence in my abilities, I have had a unique opportunity to immerse myself in an array of materials and processes covering many different components such as engines, batteries and infrastructure.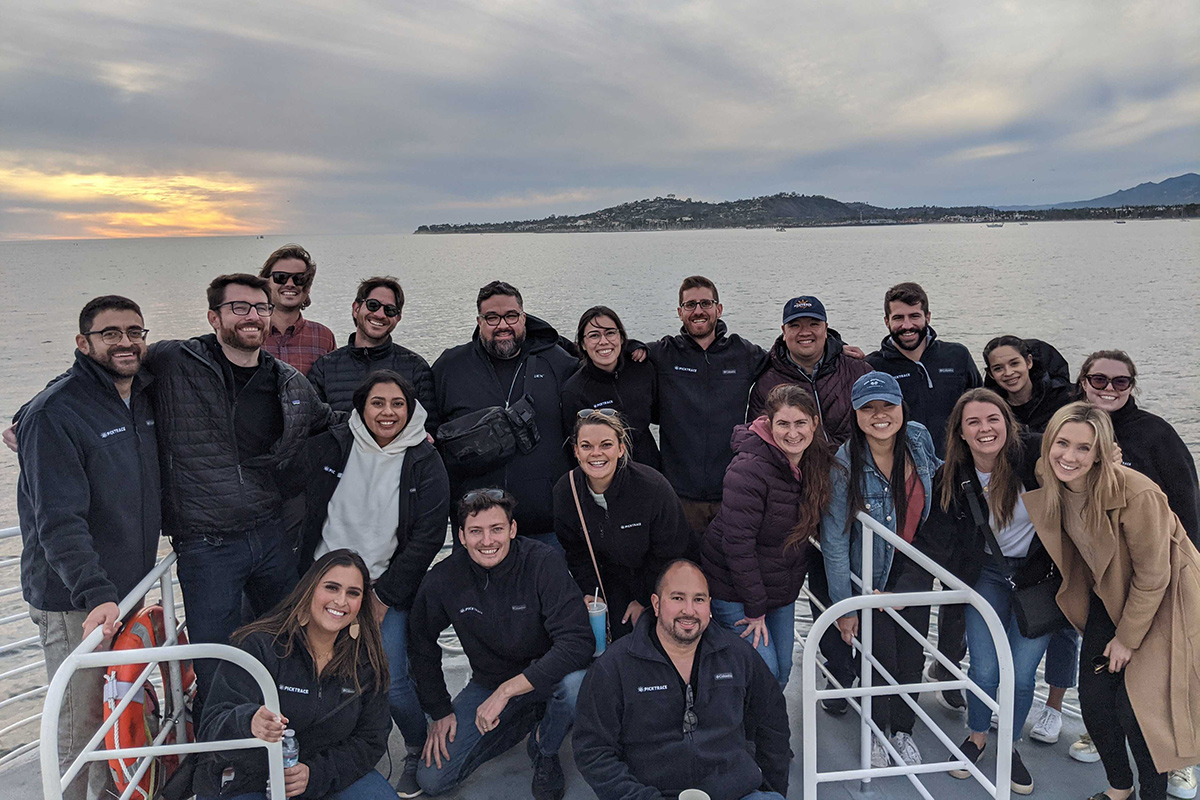 PickTrace offers workforce and harvest management solutions for enterprise farms.
What's one word you would use to describe your colleagues? 
Genuine. 
Whenever you're talking to someone in the company, you can tell that they want the best for you professionally and personally. We always cheer each other on, and we're always there for each other. It doesn't matter what functional team you're on — we're all on the same team at PickTrace.
Potential and future colleagues should be goal-driven, ambitious and humble. They should be willing to share everything with everyone to make each other better, because that's the type of team we are. We share, we learn and we grow. I really admire everyone on our team.
How has your skill set and overall career grown at this company?
I've been at PickTrace for less than a year, and I can honestly say that I've grown so much in the past nine months. Every time I self-reflect, it doesn't matter if I'm looking back at two months or six — I can see and feel the difference in my skills and knowledge. My manager helps create opportunities that expose me to unfamiliar areas which challenge and push me to be better, and she's there with me every step of the way to provide guidance, feedback and support.
The leadership team is also really transparent when it comes to leading us, identifying our goals and making decisions. They lead by example, and that's the type of leader that I aspire to be in the future — so it's incredibly valuable to be able to observe and learn from them.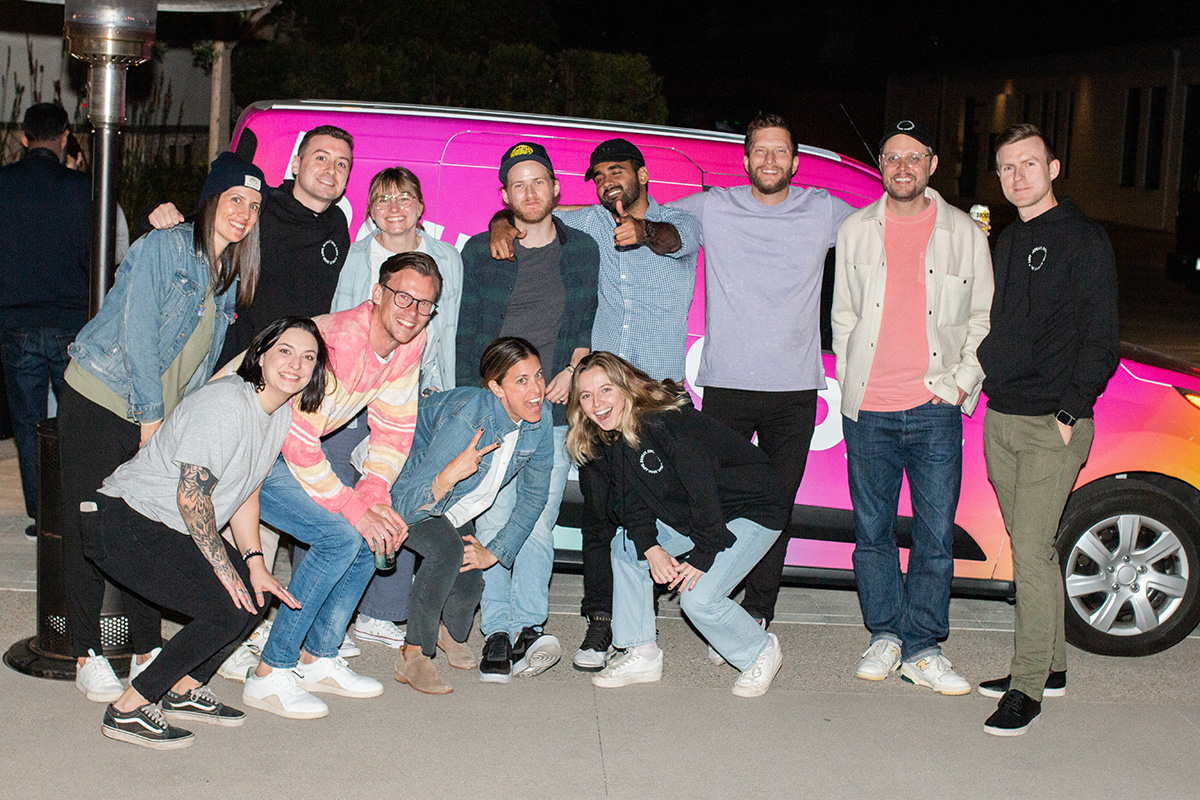 Repeat is a SaaS platform for direct-to-consumer companies focused on attracting repeat customers.
What's one word you would use to describe your colleagues? 
Picking just one word to describe my colleagues might be the hardest question. But without a doubt, I would describe them as impactful. 
Working with a remote team can be challenging, but every day my colleagues demonstrate their willingness to make an impact on our brands with care and empathy — and that impact also happens with internal interactions. Ideas and thoughts are exchanged with a level of transparency that allows everyone to make a difference for Repeat as a whole.
When I think of traits for potential colleagues, I look for people who are willing to take ownership of their role and the impact they can make on Repeat. Sharing ideas, thoughts and questions across any department is so valuable — I value the different experiences and expertise that individuals have. Bringing the things that you are passionate about better serves all of us. And lastly, they need humor — however dry, strange, or silly. We love it all. 
Why is your industry an exciting place to work right now, and what role does your company play within it? 
The direct-to-consumer (DTC) environment is an exciting place right now mostly because of the number of truly unique brands. Within the same vertical, buyers' habits vary dramatically — and it's challenging for brands to stand out and build lasting relationships with their customers. Repeat is focused on turning a one-time buyer into a repeat buyer, and we believe it is all about timing, connecting with customers via email and SMS with that buyer's previous purchases and recommending products they might also like. Repeat is making it easy for shoppers to never run out of their favorite snack, face wash or dog treats.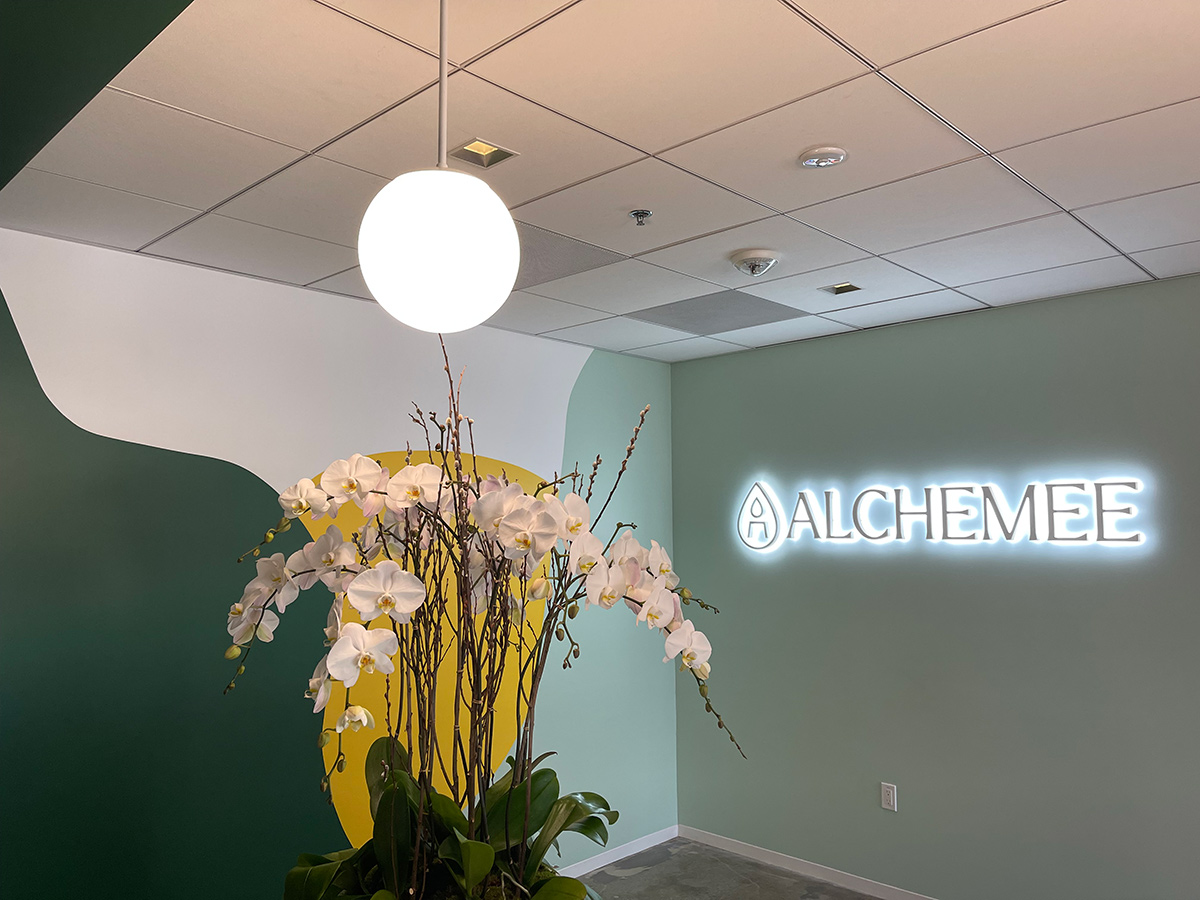 Alchemee creates science-based skincare solutions.
What's one word you would use to describe your colleagues?
Open-minded. 
In an ever changing environment, it's important to be receptive and open to changes without being stuck and feeling like there is only one answer to a solution for a project. Being open to others' suggestions or ideas creates a work environment of growth and expansion — not only for the individual but the company as a whole to be successful.
Why is your industry an exciting place to work right now, and what role does your company play within it? 
The beauty industry is a continuously evolving business sector that never becomes old. It empowers people to make a change in their lives and drives confidence and self-esteem. New trends in ingredients and systems are more powerful than ever, with breakthroughs in studies that keep the excitement alive. It feels great to be a part of something that makes a difference for others.