Better Brand Raises $2.5M Seed Round Led by Alexis Ohanian's Seven Seven Six
The LA startup is aiming to use modified enzyme technology to reduce the carbohydrate content of typically carb-heavy foods.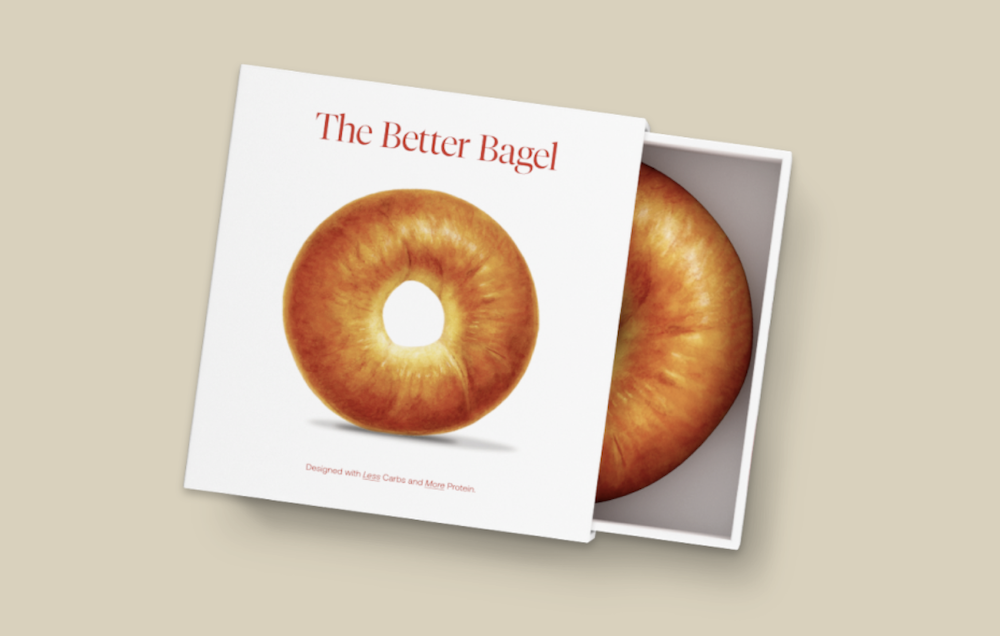 What if instead of avoiding carb-heavy foods in a vain attempt to stay healthy, you could consistently enjoy them guilt-free. That's the idea behind Better Brand, an LA-based foodtech startup reworking the way we think about and consume carbs.
The company announced Thursday that it raised $2.5 million in seed financing to move forward on its mission to revolutionize the food industry. The round was led by Alexis Ohanian's Seven Seven Six.
Better Brand's modified enzyme technology is used to reduce the carbohydrate content of traditionally carb-heavy foods. The company's premiere product, The Better Bagel, reduces the carb content of a traditional bagel into the equivalent of two banana slices. The Better Bagel also boasts more than double the amount of protein than an average bagel, according to the company.
"With the exponential growth we've seen in the plant-based sector, there's clear demand for alternatives to foods considered unhealthy and unsustainable," Ohanian said in a statement. "Better Brand is revolutionizing the foods we love by making major advancements in food tech."
Better Brand founder and CEO Aimee Yang drew inspiration for the company from her own experience with diets and healthy eating. Throughout her life, Yang constantly oscillated between feeling really guilty or extremely deprived due to dieting.
Of the estimated 45 million adults in the U.S. who go on a diet annually, 50 percent of them use fad diets, according to the Boston Medical Center.
Fad diets are typically made popular due to a new bestselling book or a major push from a press relations team with little to no evidence behind them. Take keto, for example. Typically, diets like these involve unhealthy and unbalanced eating patterns.
"I used to dream of a world where I could eat what I wanted without having to worry about weight gain or negative health consequences," Yang said in a statement. "Better Brand is now making that world a reality."
Moving forward, the company plans to apply its proprietary processes across numerous food product categories.
"That starts with tackling refined carbs — a $10+ trillion industry causing overarching negative impacts on human health, both physical and mental," Yang said in a statement.
Earlier this year, Yang became the first woman founder to raise over $1 million in a venture-led pre-seed round across the foodtech industry, according to Forbes.
The startup plans to use the capital from its latest round to further research and development, hire for its team and prepare for large-scale retail distribution.
Better Brand has raised over $4 million in venture capital financing to date, according to the company.
Additional investors Soma Capital, VERSO Capital, Cruise founder Kyle Vogt and actor Patrick Schwarzenegger participated in the round.