Netflix Acquired Night School, Thankful Got $12M, and More LA Tech News
Catch up on the latest news from the LA tech sector.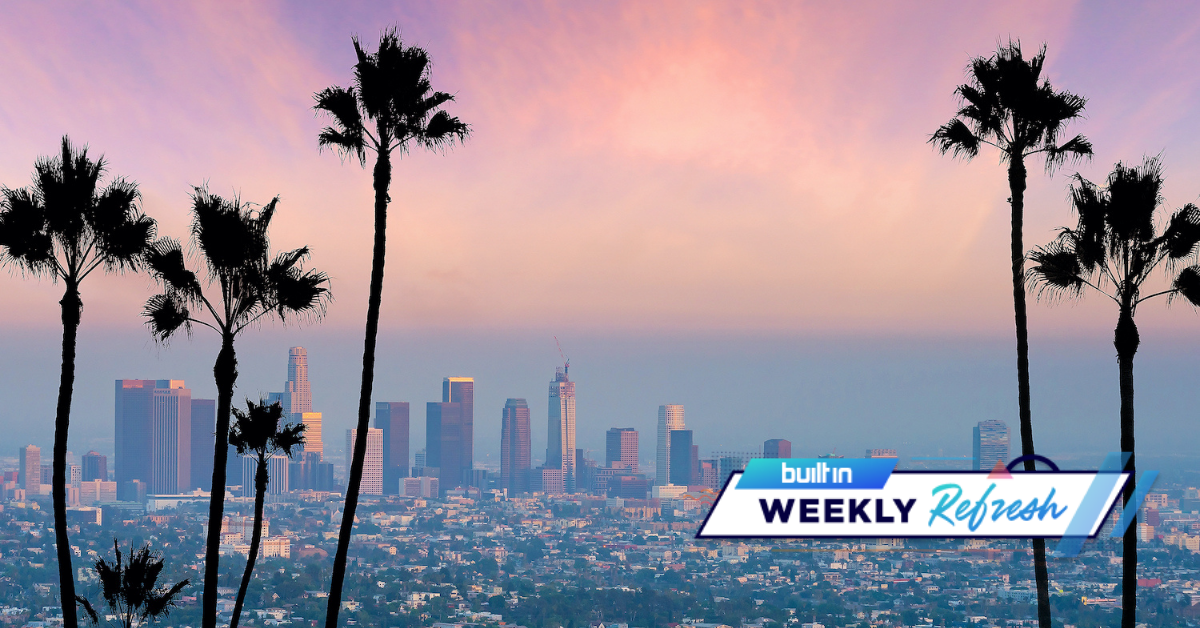 Although last week was a bit slow for LA tech developments, a few companies raised seed funding and others announced acquisitions. Read more for the latest. This is the Built In LA weekly refresh.
Netflix acquired a gaming studio. The streaming giant announced it would acquire Night School Studios, an LA-based gaming company best known for its mystery-thriller game Oxenfree. Night School will be the first games studio to join the Netflix team. Following the deal, the studio plans to continue to work on a sequel to its hit game. [Built In LA]
Thankful raised $12M. The Series A round, led by Alpha Edison, will be used to help the company continue to scale. Thankful's AI-driven platform aims to resolve problems across written customer service channels including email, chat, social media, in-app and text. The SaaS platform counts big brands like Crate & Barrel, FabFitFun and MeUndies among its long list of clients. [Built In LA]
Graymatter Robotics snagged $4.1M. The seed round for the robotics startup was co-led by Stage Venture Partners and Calibrate Ventures. Graymatter's proprietary AI algorithms enable industrial robots to program themselves, according to the company. The robotics company plans to use the additional capital to scale up hiring as it continues to grow. Four full-time tech positions and three internships are currently up for grabs. [PR Newswire]
LA Tech Quote of the Week
"Frame is the evolution of Pilates, breaking away from outdated reformers that are designed for commercial use with the need to have an instructor present." — Melissa Bentivoglio, Frame Fitness co-founder
Frame Fitness grabbed $5M.  The seed round came about courtesy of founder and former CEO of 24 Hour Fitness Mark Mastrov and Crunch Fitness CEO Jim Rowley. Frame's pilates reformer is 6.5 feet long and comes equipped with a 24.5-inch sweat-resistant screen for instruction. The company offers a range of on-demand and live workout experiences for both beginners and experts. Frame's reformer will be available for presale in early October for $2,999 and is set to launch in early 2022. [Built In LA]
Grid110 and Slauson & Co. launched an accelerator program. The "Friends and Family" program will aim to help early-stage entrepreneurs strengthen their businesses, gain investments and receive mentorship. Applications for its inaugural cohort are open through Oct. 8. Those selected for the program will receive a $20,000 cash grant and participate in a 12-week virtual boot camp early next year. [Grid110]
SRAX announced a merger. Fintech company SRAX announced that its subsidiary Bigtoken will merge with Britepool. Bigtoken and Britepool both operate as force protection video equipment corporations. Bigtoken places its focus on acquiring anonymized data while Britepool operates as an identity verification company for advertisers and publishers. The merger is expected to close over the next 30 days. From the date of the close, SRAX's ownership position will cause the deconsolidation of Bigtoken. [Business Wire]