With the close of one of the most successful quarters for fundraising in the history of Southern California tech, local startups are shifting their focus from raising money to investing in their teams. Whether it's the San Fernando Valley, Santa Monica or even downtown Los Angeles, opportunities are aplenty for experienced tech minds looking to make a switch.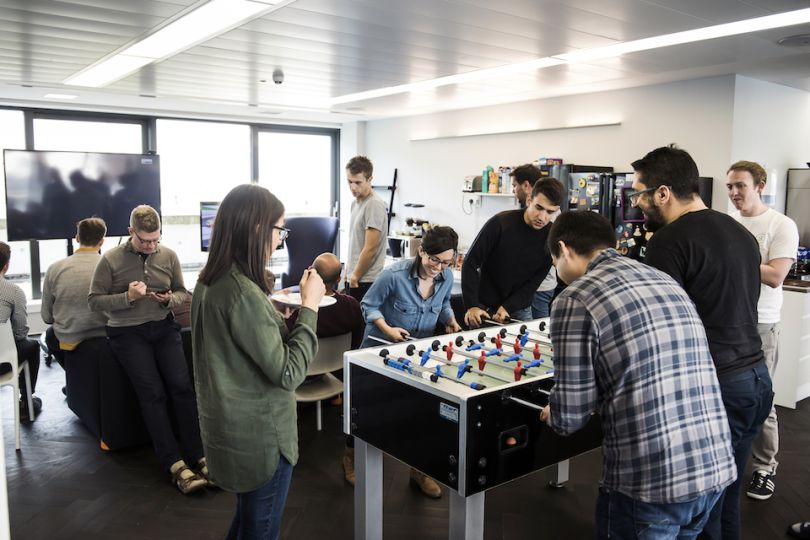 Headquarters: 527 W. 7th Street, downtown Los Angeles
Bio: DTLA-based Smarkets' unique no-hierarchy management organization provides team members with opportunities to set their own deadlines and goals. Founded in 2008, the company has grown into one of the world's foremost betting exchanges and recently chose LA as its West Coast headquarters.
Their tech toolbox: "The Smarkets tech stack is entirely micro-serviced, so each team has the authority to make smart technology decisions. Currently, the company's web backend is Python and Flask, its frontend web is Javascript with React, and iOS and Android apps are Javascript with React-Native. The actual exchange is written in Erlang (but being converted to C++). Each microservice links up to a variety of infrastructure and other services like PostgreSQL, Riak, Cassandra, RabbitMQ, Redis, ElasticSearch and more.
The perks: 100 percent company-paid health insurance; daily catered meals and snacks; regular happy hours; generous vacation and parental leave policy; a dog-friendly office; a flexible work environment and more.
Who they're looking for: "Smarkets is looking for engineers who have strong computer science fundamentals, a broad understanding of the current technological landscape, a deep desire to learn and the willingness to teach us what they already know. Engineers are the cornerstone here at Smarkets, so we strive for the highest-quality hires to keep our foundations strong." — Mark Miscavage, technology coordinator
What the employees love: "I love working at Smarkets because the engineering teams have true ownership of their work. We are the drivers behind all technical and product decisions and the added responsibility helps us become more well-rounded engineers." — Zachary Knowles, software engineer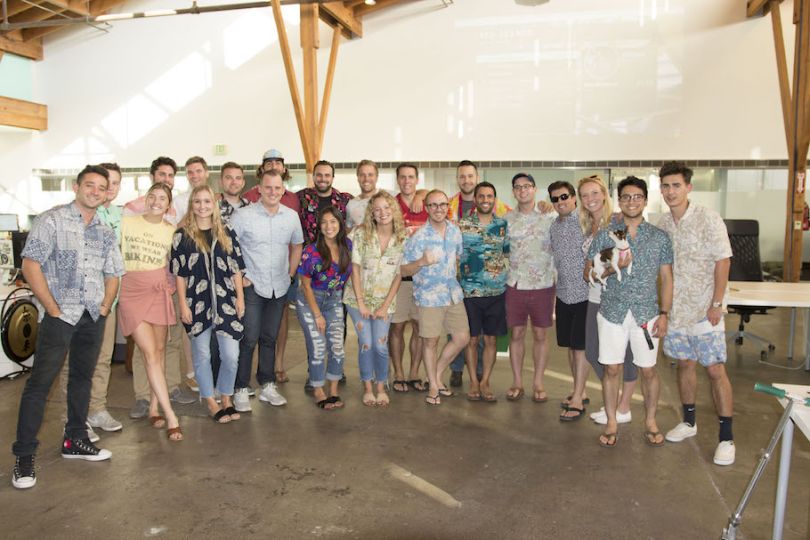 Headquarters: 3534 Hayden Avenue, Culver City
Bio: SnackNation offers businesses health-conscious snacks to help keep their employees happy and healthy. In January, the company was named to Built In LA's 50 Startups to Watch in 2018.
Their tech toolbox: React, ROR, Heroku and AWS Lambda with Node.
The perks: Professional development opportunities, daily yoga, generous parental leave, a pet-friendly office, unlimited PTO, commuter benefits, healthy snacks and catered meals, company retreats, an employee stock option plan and more.
Who they're looking for: "I look for people who can prove they're resourceful and get things done on their own. A personal blog, an online store or a small business show me that someone can come in and be proactive in their role." — Emil Shour, director, marketing
What the employees love: "I love how caring the leadership is to its young professionals — like me — and their desire to help us grow with the company." — Jessica Ortiz, HR coordinator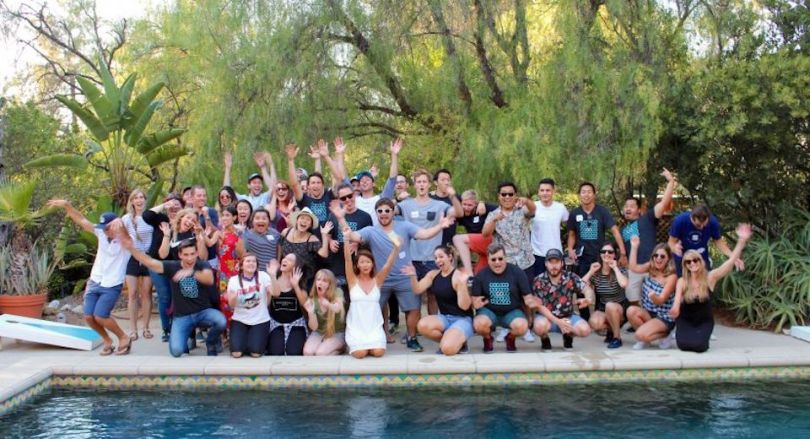 Headquarters: 21 Market Street, Venice
Bio: Marketing tech company StackCommerce offers online publishers and brands a native commerce platform to help users organically discover products they love. Founded in 2011, the company has more than 750 publisher partners and a reach of more than 1 billion monthly visitors.
Their tech toolbox: StackCommerce's tech stack is largely legacy Ruby on the backend, but the platform team is currently mid-way through a migration to a GraphQL-based, service-oriented architecture — similar to what you'll find at companies like GitHub and Twitter — that also includes some Node.JS and Golang. On the frontend, we're migrating from a mixed Angular implementation to React and Relay.
The perks: Equity, health insurance, unlimited vacation, a flexible work schedule, $500 towards professional development, parking reimbursement, regular events, a dog-friendly office and more.
What they're looking for: "We like to hire rock stars — smart, entrepreneurial, innovative and passionate leaders who enjoy getting their hands dirty and solving complex problems." — Elizabeth Weyand, people operations
What the employees love: "Within my first few weeks at Stack, I was working on projects that aggressively pushed my skill-set into new areas. I had come from two much larger tech companies in the Bay Area and was already comfortable pushing code, but a combination of Stack's size as a company and the complexity of its business model allows me to try new roles and be the decision-maker on projects with huge implications for the business. While we're mostly a Rails shop, there's a healthy diversity among our backend services (Python, Go and JavaScript), and through working with them, I feel I've become less dogmatic about specific technologies and more mature as an engineer overall." — Alex Chao, platform engineer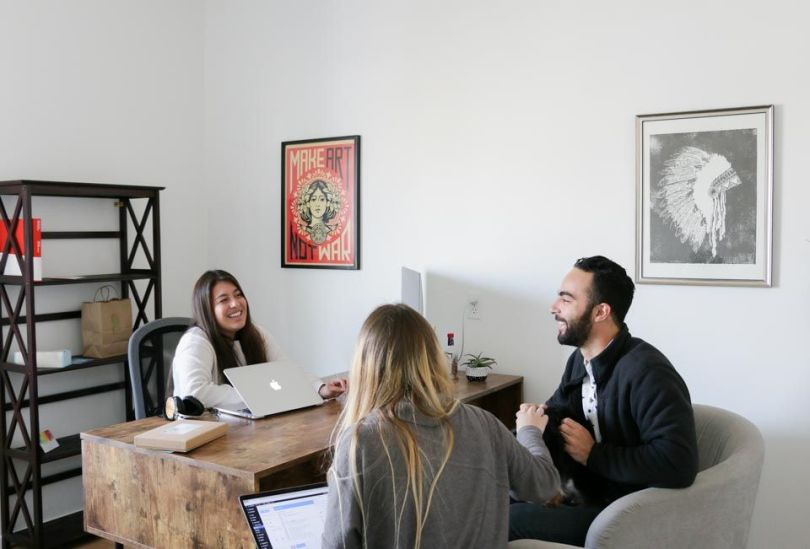 Headquarters: 1640 5th Street #107, Santa Monica
Bio: Hawke Media has established itself as one of the premier marketing tech companies in LA, helping employees consistently develop new skills and encouraging a results-driven environment where team members push each other towards their goals.
Their tech toolbox: Social Rank, Optmyzr, SEMrush, Snapwi.re, Hotjar, Mention, SimilarWeb, Hubspot and Klaviyo.
The perks: Medical, dental and vision; unlimited PTO, commuter benefits, a dog-friendly office, education reimbursement, bi-weekly massages, beach days, yearly company retreats and more.
Who they're looking for: "We look for hustlers — people who are self-motivated, passionate and who work well in a team environment. We want technically experienced people who are excited to continue to develop their personal and professional skills as Hawke continues to scale." — Kate Aurell, VP of operations
What the employees love: "The energy here is infectious. Being surrounded by talented, hard-working and supportive people allows me to challenge myself and continuously grow." — Tami Tauer, email marketing expert, equity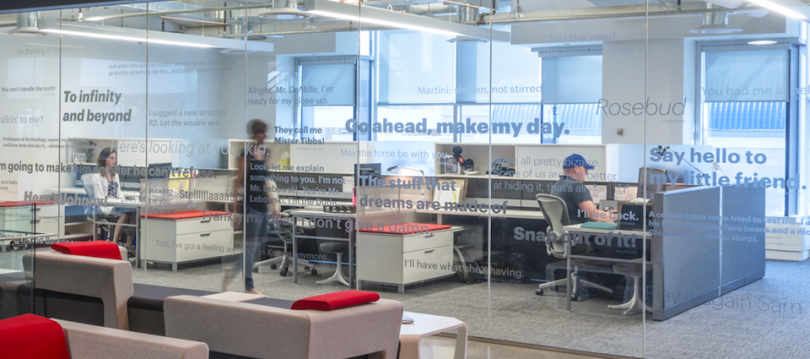 Headquarters: 2400 West Empire Avenue, Burbank
Bio: Founded more than a century ago, Deluxe Entertainment provides a diverse set of tools to production studios, broadcast providers, digital distribution companies and gaming companies.
Perks: 401(k) match, competitive pay; medical, dental and vision coverage; tuition reimbursement and more.
Who they're looking for: "Investing in people and technology is our top priority, and it gives us confidence that we have the talent, technology and scale to drive the industry forward. With access to some of the industry's most prolific artists and industry-leading technology, we are developing new and innovative ways to create and distribute video." — Deluxe Entertainment