LA tech startups are wonderful at finding new ways of accommodating their employees. Since the average worker spends eight hours in the office, why not make the office a perk, itself? Here are five tech offices we wish we worked in: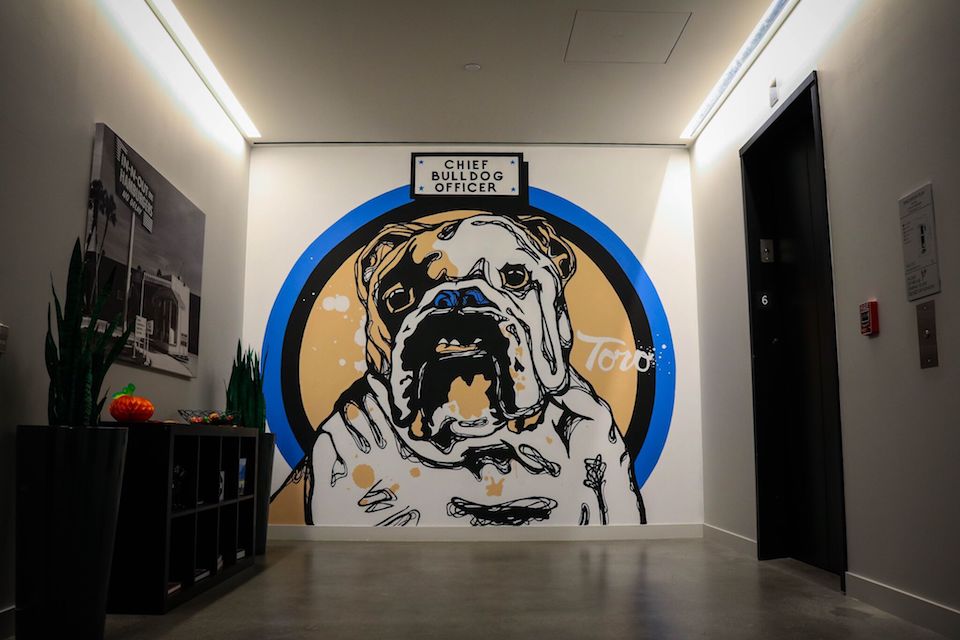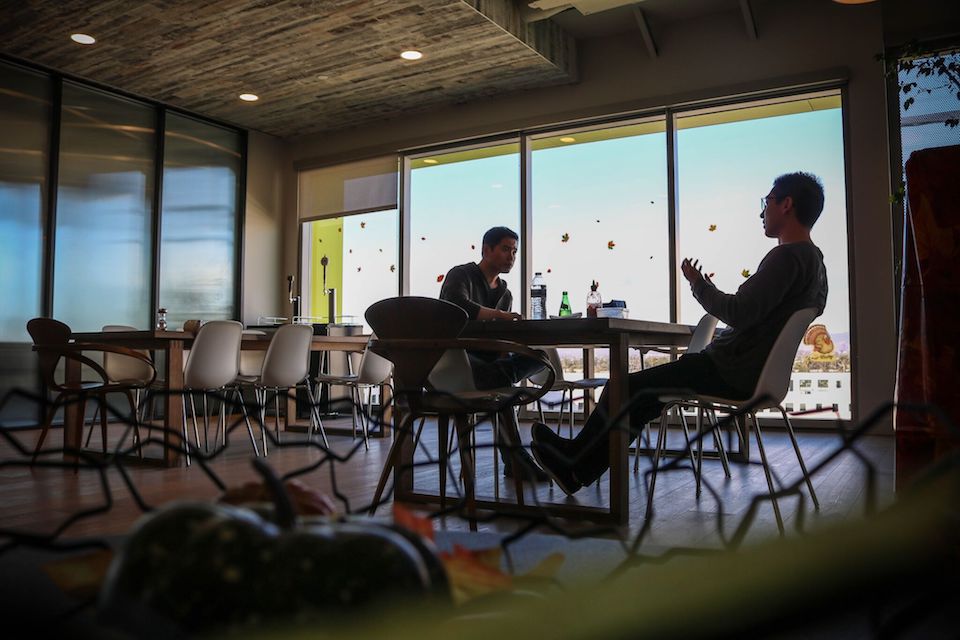 When you raise $156 million in one round, chances are you're going to have a pretty sweet office. In the case of adtech startup Centerfield, this couldn't be truer. In July, the company left its humble El Segundo abode for a new Playa Vista space complete with a number of cool amenities and a mural of the company's CBO (chief bulldog officer).
Location: Playa Vista
Move in date: July 24, 2017
Square footage: 19,051 square feet
Awesome amenities on-site: Free onsite gym, a game room, food trucks on-site daily and more.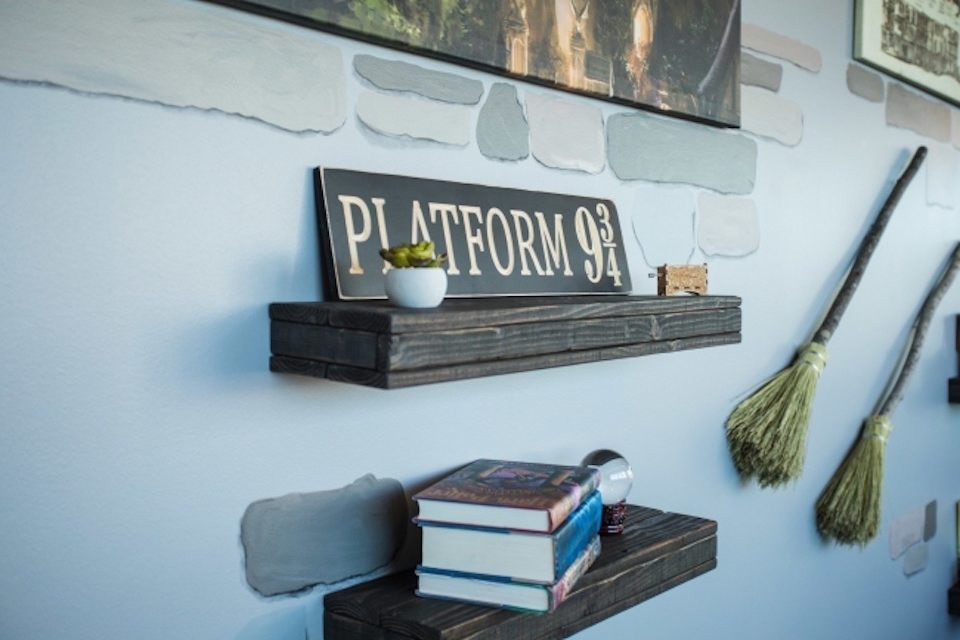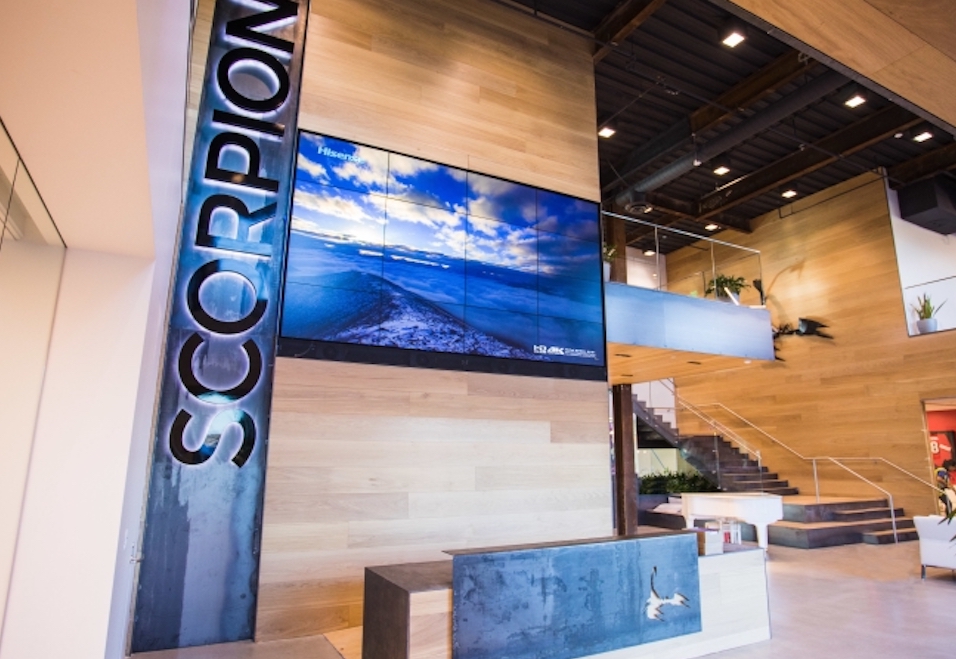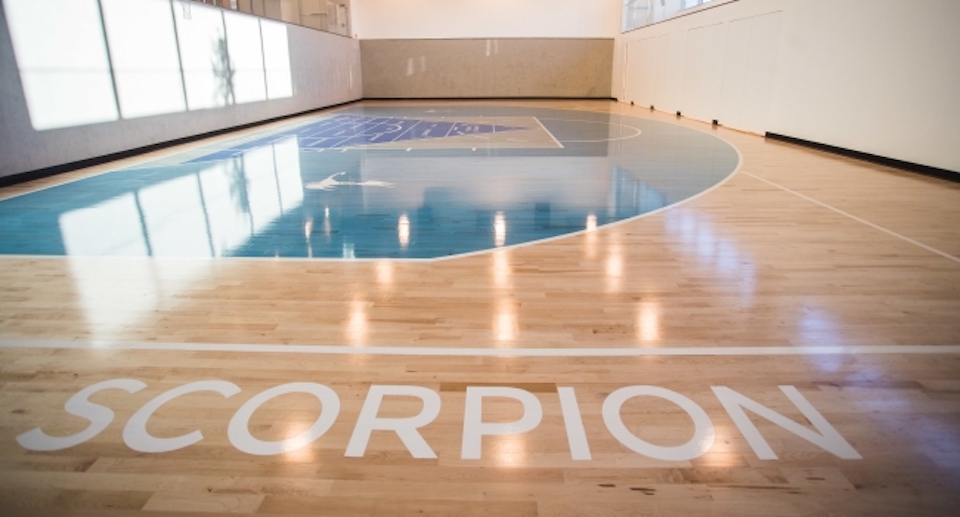 Boasting more than 400 employees — good enough for number 34 on Built In LA's Top 100 — marketing tech company Scorpion recently moved to a palatial new home right off the 5 Freeway and a hop, skip and jump from Six Flags Magic Mountain. As if an in-office gym weren't cool enough, consider the fact that many of the company's employees drive both ways against traffic, a near myth here in Los Angeles.
Location: Valencia
Move in date: October 2017
Square footage: 100,000 square feet
Awesome amenities on-site: A restaurant-style cafeteria, full-service coffee shop, indoor sports court, employee game lounge, a video wall in the lobby, height-adjustable workstations and more.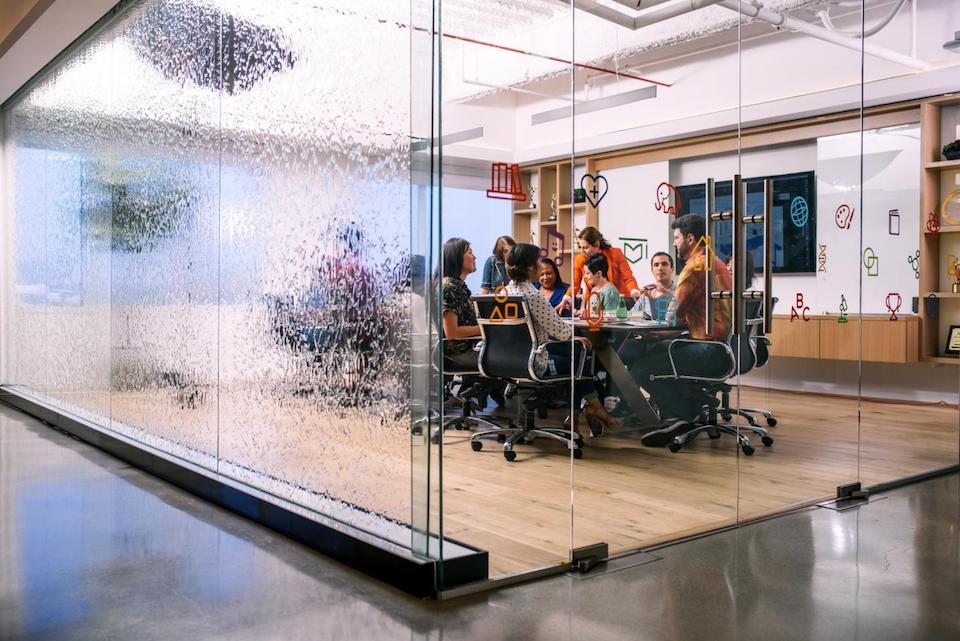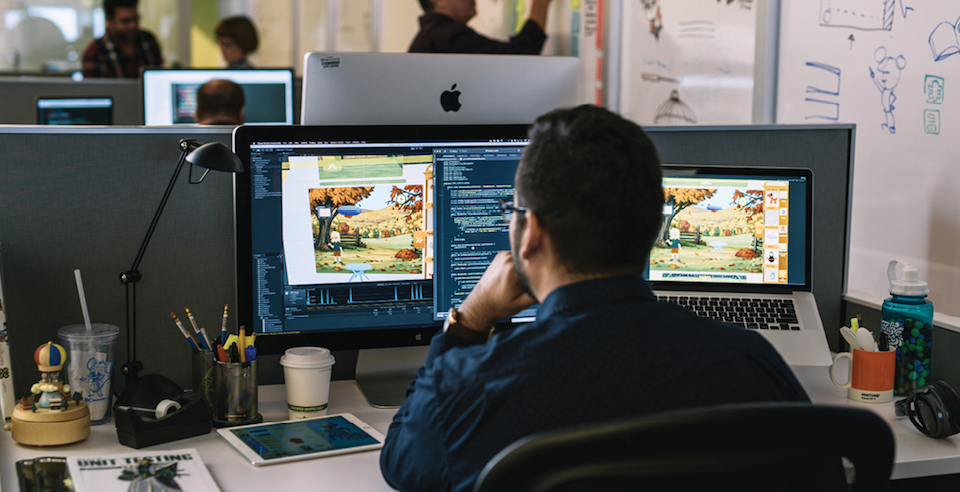 We all know about the booming startup scene in Venice and the unofficial capital of Silicon Beach in Santa Monica, but perhaps the hottest startup community sits a few miles north of downtown in the beautiful San Fernando Valley. Headquartered in Glendale, where it can count ServiceTitan as a neighbor, edtech company Age of Learning — which joined Southern California's unicorn club back in 2015 — recently expanded the company's office to boast upwards of 95,000 square feet.
Location: Glendale
Move in date: 2009; recent expansion completed in 2016
Square footage: A little over 95,000+ square feet
Awesome amenities on-site: Panoramic views of Los Angeles from the San Gabriel Mountains to the downtown skyline and the valleys in between, an ice cream machine, game room, variety of communal areas, four large kitchens, three mothers' rooms, and easy access to the Americana, Glendale Galleria and downtown Glendale.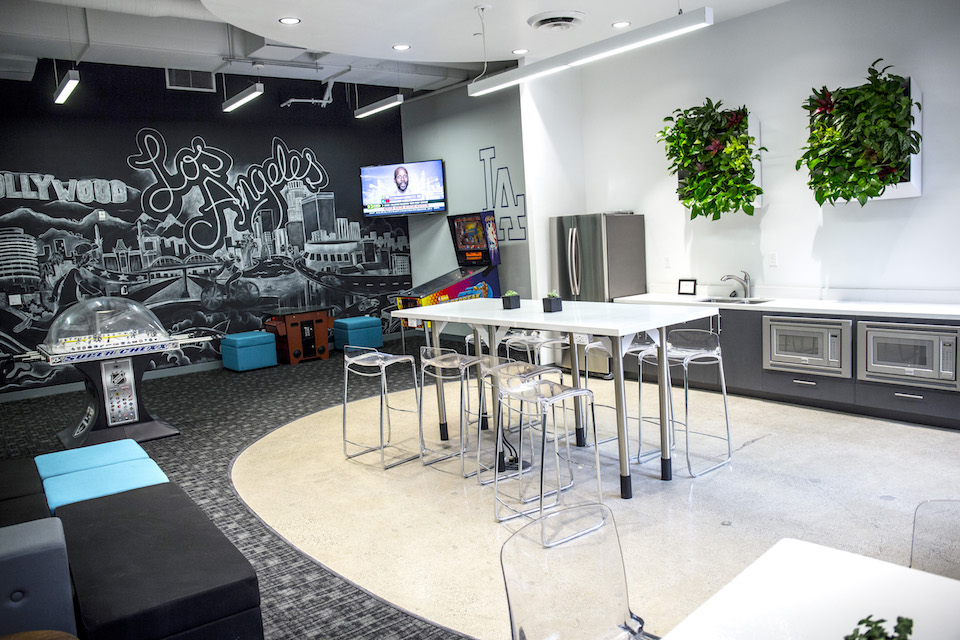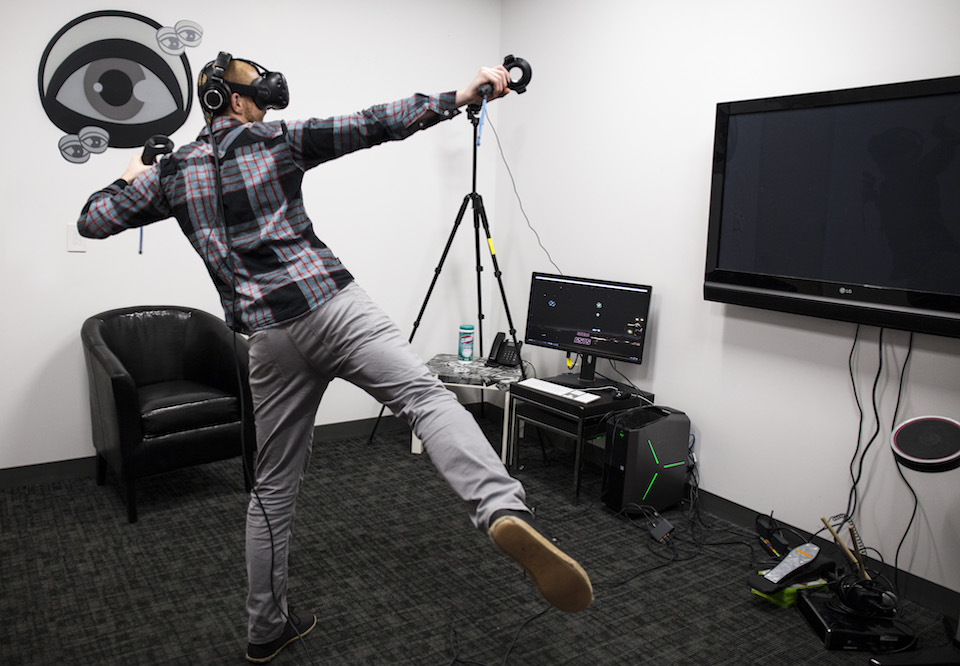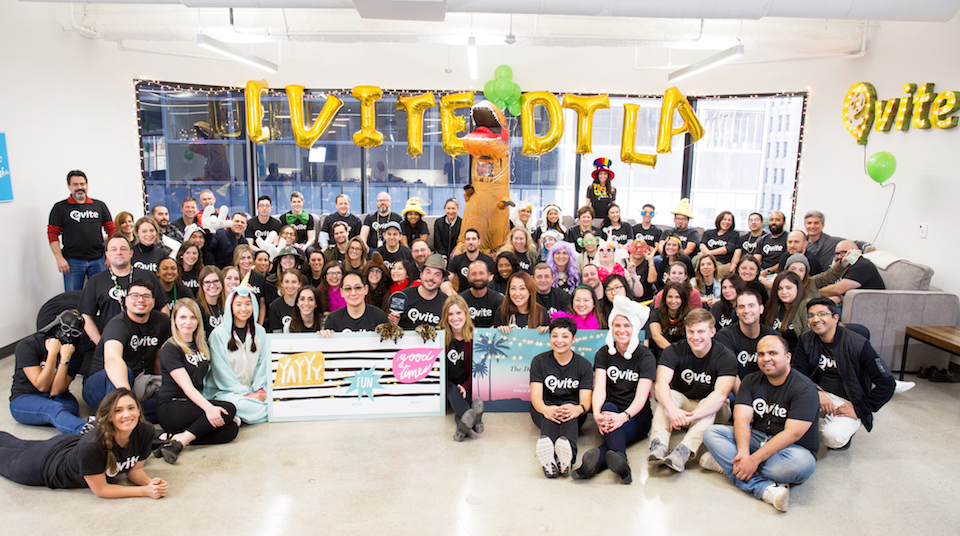 Formerly a resident of West Hollywood's famous Sunset Boulevard, Evite left The Strip for greener pastures earlier this year, settling into a spot on Wilshire in the heart of DTLA. Just because the startup — which maintains a close working relationship with Venice's Pledgeling — no longer calls WeHo home doesn't mean that rock n' roll has left the building — all of the company's conference rooms are named after famous LA music venues, including The Roxy and The Troubadour.
Location: DTLA
Move in date: January 26, 2017
Square footage: 18,800 square feet of office space
Awesome amenities on-site: A dog-friendly office with an open floor plan, walls of windows that span the entire perimeter of the floor with views of DTLA, open areas with couches for hanging out or working more casually, a virtual reality room, in-building gym and a content studio complete with a video editing bay.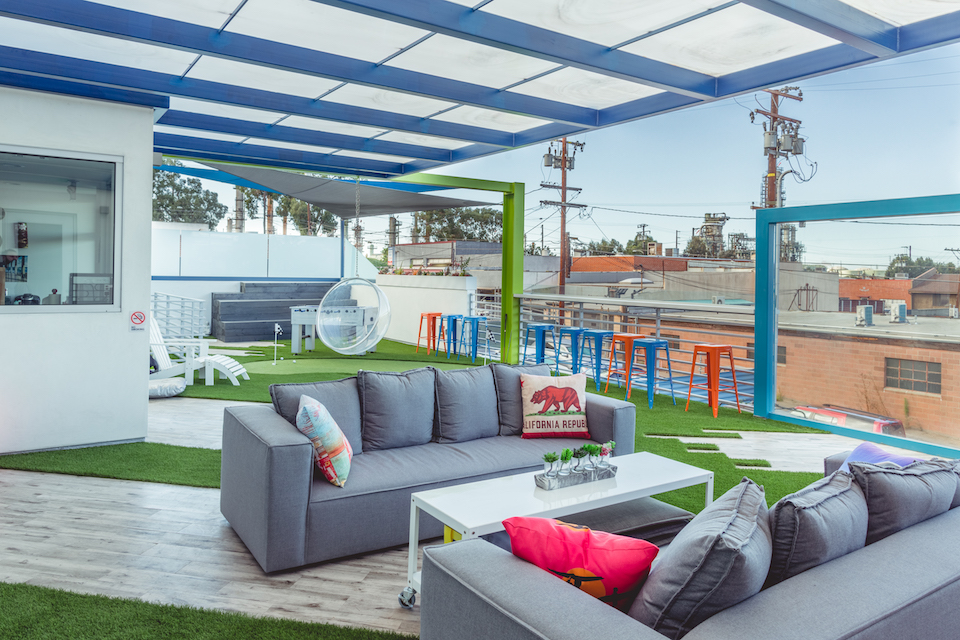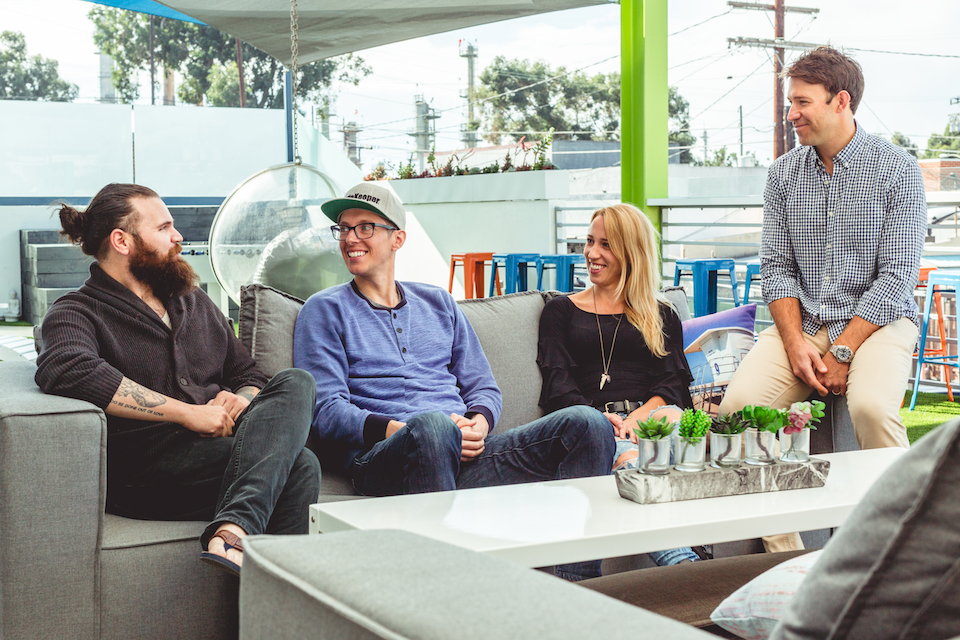 El Segundo-based e-commerce brand BottleKeeper has made a name for itself by creating a product designed to keep our suds icey cold, and because of that, the company decided to reward itself with a gorgeous new spot in a city by the sea.
Location: El Segundo
When the team moved in: July 2017
Square footage: 1,077 square feet
Awesome amenities on-site: Open, creative floorplan, in-office shower (surf before work anyone?!), a fully-stocked kitchen, the option to have a standing or sitting desk, an outdoor patio with multiple seating areas, a putting green for the golf enthusiasts, a BBQ grill, a built-in bar with plenty of beer bottles, and various games to play, including giant Connect Four.