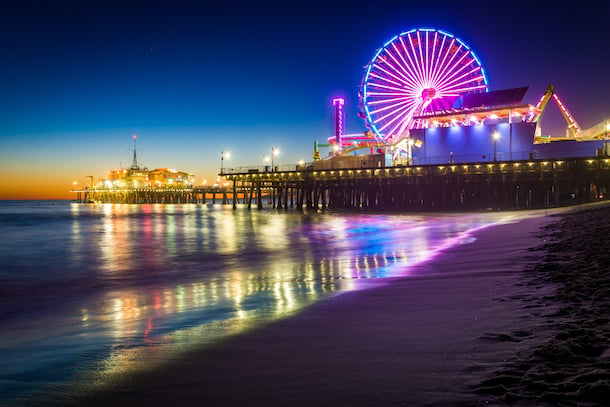 Over the last 20 years, Santa Monica has firmly established itself as the epicenter for tech in Southern California. Home to dozens of intriguing tech startups, in addition to a number of well-established tech companies, the city isn't just the metaphorical capital of Silicon Beach: it's the genesis for the nickname that defines tech in LA.
Built In LA spoke with Jeff Pion, Michelle Esquivel and Shay Bolton of commercial real estate services company CBRE to understand how Santa Monica has evolved.
Tech companies tend to put down roots in areas known for their tight-knit communities, and Santa Monica is a prime example. Known for a vibrant collection of retail stores, restaurants, bars and — of course — the beach, Santa Monica has always been a tourist destination. In the mid-1990s, the city began attracting tech companies of all sizes due in part to its proximity to LAX, its laid-back vibe and its magnetism for talent from all over the world.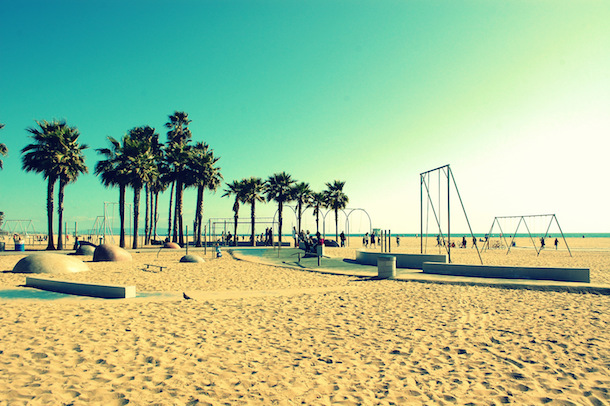 Companies to know: Edmunds, Cornerstone OnDemand, Vertebrae, PatientPop, MomentFeed, Leaf Group, TaskUs, BeautyCounter, Hawke Media, Tradesy, 12Twenty and many, many more.
Transportation: For a long time, getting to Santa Monica meant driving in via Interstate 10 or the Pacific Coast Highway, but in the last year, a new development has opened the city to anyone in Southern California, regardless of whether their car ownership status. The Expo Line — which originates downtown and goes to the Downtown Santa Monica station — saw its ridership go up 78 percent in the last quarter alone, CBRE says. While Los Angeles will always be known as a place where a car is a necessity, emerging public transportation alternatives like this are getting local businesses excited.
WeWork
As businesses flock to the area, DTLA has become one of the most important cultural communities in LA County. With a number of fine-dining restaurants, bars and breweries, the area is no longer just a place to get your work done.
Coworking spaces: Cross Campus, BLANKSPACES, CTRL Collective, WeWork Promenade, WeWork Santa Monica, Real Office Centers (ROC), Village Workspaces, The Satellite Santa Monica.
Best coffee spots: Fork-In Aussie Pies, Philz Coffee, Lo/Cal Coffee and Market, Sidecar Doughnuts & Coffee, Dogtown Coffee.
Best lunch spots: The Independence, Mondo Taco, The Library Alehouse, Society Kitchen, Bondi Harvest, Shaka Shack Burgers, Posh-Café, Forma Restaurant & Cheese Bar, Spinfish Poke House.
Best happy hours: The Chestnut Club, Bodega Wine Bar, The Brixton, The Misfit Restaurant + Bar, Ashland Hill, Barney's Beanery, JP's Sports Bar & Grill, Lunetta All Day.
Additional research courtesy of Jeff Pion, Michelle Esquivel-Hall and Shay Bolton of CBRE.
Images via Shutterstock.
Have a news tip for us or know of a company that deserves coverage? Let us know or tweet us @builtinla.