After a few days on an island paradise, it's hard to head back to a job you're not wild about. But given the local tech boom, a ton of local companies are looking to add talented individuals to their teams, and they're willing to offer a wide variety of fantastic perks to sweeten the deal. If you're on the hunt for a job you'd love, check out the companies hiring below.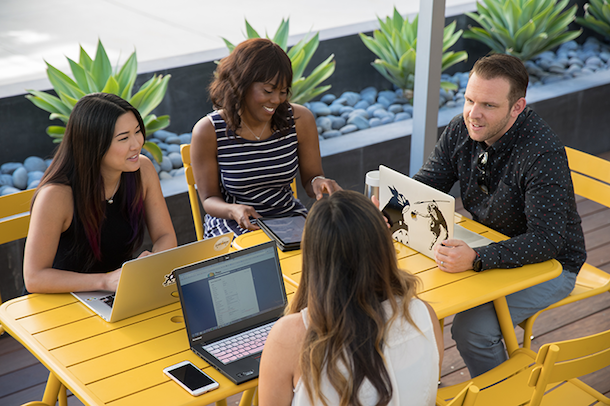 Bio: OpenX is a digital and mobile advertising technology developer. Founded in 2007, the startup has brought in more than $70 million in funding and made two acquisitions while delivering tools designed to help publishers and advertisers reach audiences across all screens.
The perks: Casual dress, free parking, public transportation reimbursement, catered lunches three times a week, a game room loaded with video games, ping pong and foosball, monthly mixers, subsidized on-site massages and chiropractor visits, and more.
The pitch: "At OpenX, we put a strong emphasis on cultural fit, as well as on skills and competencies," said Eric Mulheim, Chief Financial Officer. "I look for people of good character who are effective team players, and show drive, creative thinking, and a sense of humor. This combination of traits helps our team be cohesive and successful."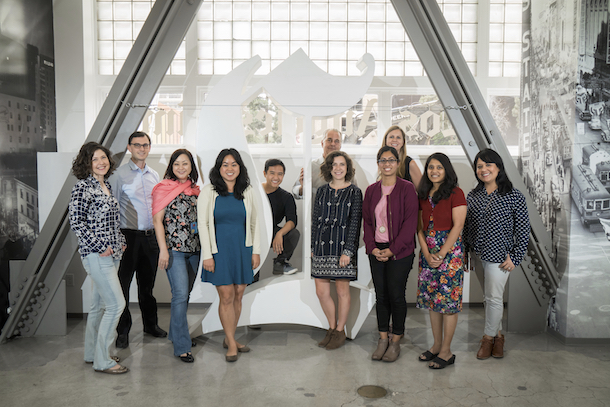 Bio: With 94 Pulitzers to its name, tronc is one of the most celebrated and established media companies on the planet. Founded in 1847 — yes, 1847 — the company is still thriving, creating personalized content for a global audience in real time.
The perks: Medical, dental and vision insurance, flexible time off, onsite gym, 401(k) with matching contribution, learning and development resources, transportation subsidy program, and more.
The pitch: "We look for humble yet tenacious problem-solvers who are committed to our mission of providing exceptional journalism in an evolving digital media industry," said Tony Tisdale, VP of Engineering & Technology Strategy.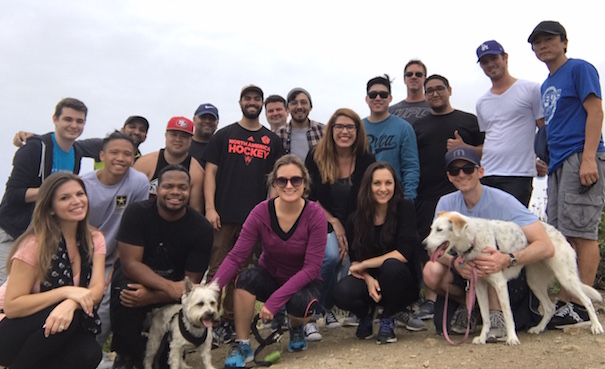 Bio: adQuadrant develops a social advertising platform that allows users to focus on customer acquisition across a variety of verticals, including insurance, financial services, legal and e-commerce.
The perks: Employer paid health insurance, 401(k), open vacation policy, flexible working hours, weekly catered lunches, profit sharing plan, weekly happy hours and more.
The pitch: "Our team is a powerhouse of energy and intelligence," said Arjun Jolly, COO and co-founder. "We work in an incredible, open and collaborative office right in the heart of Orange County. Our people come first. No jerks. No egos. Just people who like to work hard and enjoy doing it."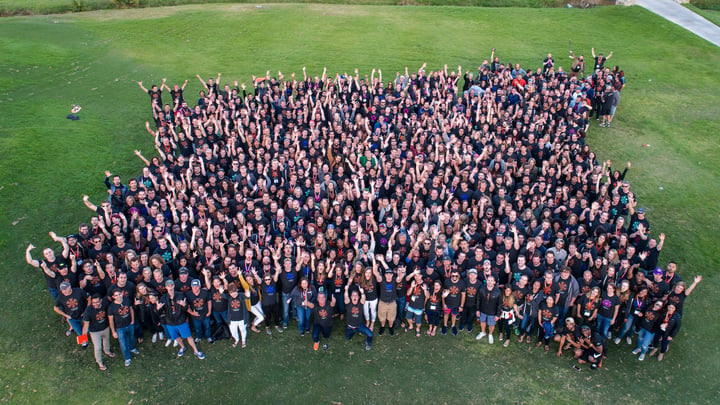 Bio: Procore develops one of the most widely used construction management platforms on the market. Having joined the Southern California unicorn club at the end of 2016, the startup is hiring in droves as the company expands across the globe.
The perks: Competitive healthcare plans, life insurance, unlimited paid vacation time, paid parental leave, stock options, a robust learning and development program, dog-friendly offices, volunteer days, catered Wednesday lunches, in-house gym with onsite exercise classes, among others.
The pitch: "I look for people with a strong sense of ownership and humility in their work," said Steve Mair, VP of Talent Acquisition. "The other key attribute I look for is someone who is passionate about making an impact for the customer, their team and the community."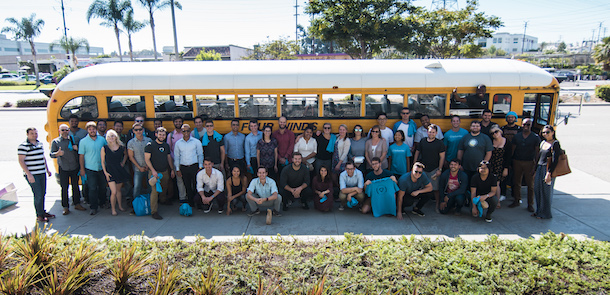 Bio: GoGuardian develops a suite of monitoring, filtering and theft prevention products for Chromebooks used in schools across the country. Headquartered in El Segundo, the startup has come a long way in its short three-year existence.
The perks: Catered breakfast, lunch and dinner, company fitness initiative (with an on-site gym), a dog-friendly office, employee growth program and a number of frequently scheduled company activities, including yoga and video games, and more.
The pitch: "As our company has grown, we've realized the importance to hire people who embody our core values, are willing to actively challenge the status quo, and enjoy working with diverse people," said Tyler Bell, Head of Talent.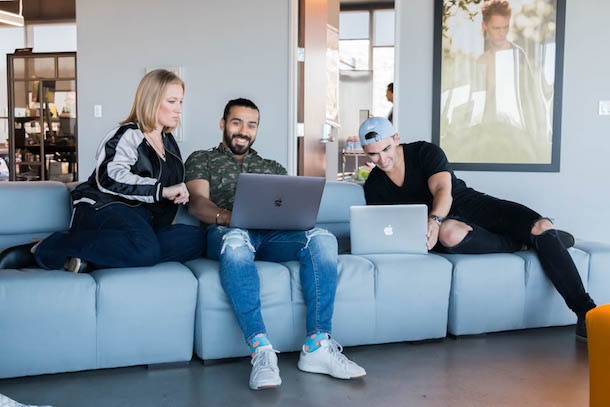 Bio: One of the most visible LGBTQ brands of all time is located right here in LA. Headquartered in a palatial space in West Hollywood, Grindr has conquered the gay dating market with its innovative location-based app, but its global impact is much more substantial than that.
The perks: Gourmet catered lunch daily, comprehensive healthcare benefits, unlimited sick policy, paid parental leave, discounted on-site gym, 401(k) and more.
The pitch: "I am focused on finding the most passionate and collaborative team members who know how to leverage the skills and abilities of each member of their team towards a well defined common goal," said Peter Sloterdyk, Vice President, Marketing.
Images via participating companies.
Have a news tip for us or know of a company that deserves coverage? Share it here and follow us on LinkedIn.