The tech industry in LA is booming, bolstered by a growing fundraising climate and a desire for top talent. For these nine tech startups, attracting top tech talent is key to their success. We spoke with them about what they're looking for this month.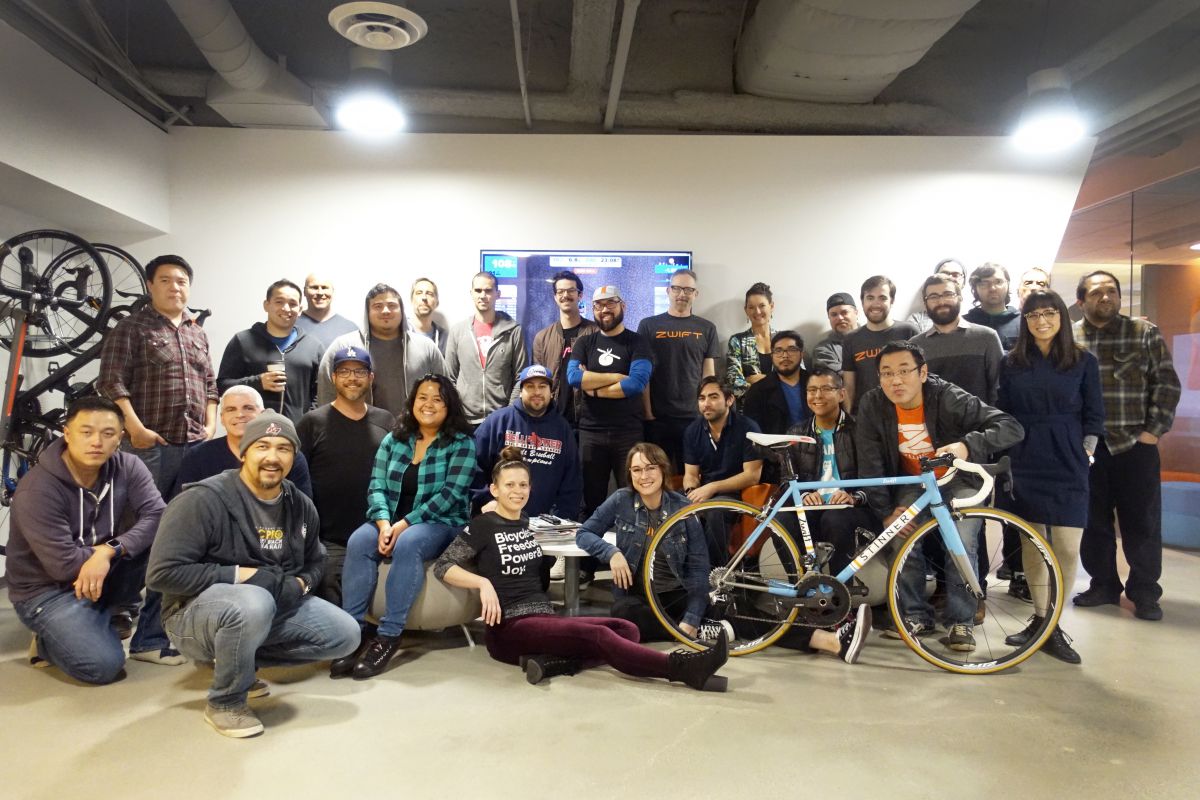 Headquarters: Long Beach 
What they do: Zwift develops an immersive video game platform that transforms indoor workouts from lonely, solo, monotonous experiences into social global, and fun adventures. Launched with cycling in 2014, Zwift is bringing its next sport running to market in the coming weeks.
The perks: Employee earn-a-bicycle program, 100 percent coverage for employee medical, dental and vision insurance, indoor cycling, running gym and private showers, beautiful beachfront and citywide views, fun and dedicated coworkers that come fully equipped with Nerf blasters.
The pitch: "We value creativity, initiative and enthusiasm to tackle new challenges with a shared passion to make more people, more active, more often." — Scott Barger, Co-Founder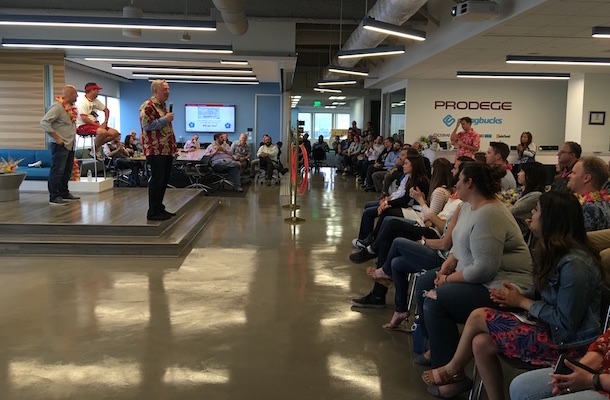 Headquarters: El Segundo
What they do: Prodege is the brains behind internet rewards program Swagbucks. The startup operates a number of customer engagement brands and is responsible for delivering content and rewards to millions of users.
The perks: Company sponsored lunches, stocked kitchen, game room, an on-site gym with company subsidized membership, company outings, a newly remodeled office space, monthly birthday celebrations and more. 
The pitch: "Our employees are passionate, creative, diverse and driven to help rethink the way consumers engage with brands. We're looking for creative and collaborative self-starters that have a thirst for learning and sharing their knowledge and know how to have fun while doing so. In return, our employees are rewarded, recognized and celebrated for their contributions to our success." — Prodege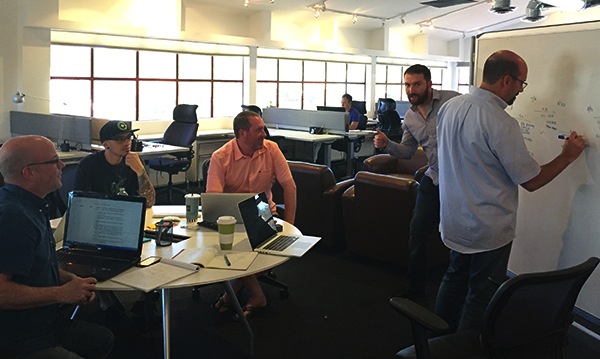 Headquarters: Calabasas
What they do: Legacy.com's Legacy Innovation Center is using to build a new multi-faceted connected graph about people. The research and development arm of the successful Chicago-based obituaries website is building a special team in their Calabasas office.
The perks: Medical and dental insurance, life and disability insurance, 401(k), paid time off, Casual Dress, fully stocked kitchen, game room, outdoor workspaces
The pitch: "We are a group of passionate and creative thinkers who share our belief that life is too short to work with people you don't like. We embrace the quirks that make people unique. We don't believe in limits. We are creatives, inventors, tinkerers and we are building the next chapter for Legacy.com." — Legacy.com
Headquarters: West Adams
What they do: Omaze has developed a for-profit cause marketplace that is changing the way organizations raise money.
The perks: Unlimited PTO, paid sick days, health insurance, 401(k) plan, employee development budget, snacks in the office, volunteer opportunities, mentorship program, paid paternal leave, flexible work schedule and casual dress. 
The pitch: "We strive to hire people who take their work seriously, but not themselves." — Anna Silverman, Head of Talent and Culture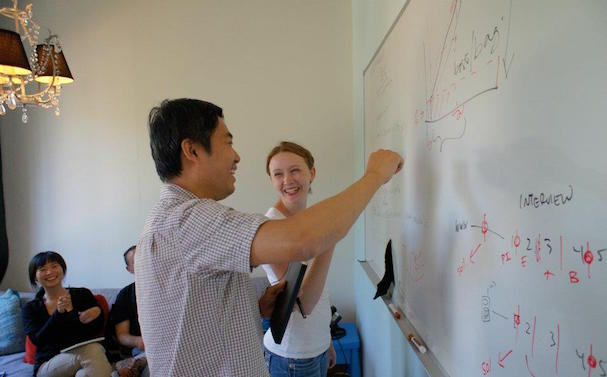 Headquarters: Hollywood
What they do: ZestFinance is using machine learning to change how credit decisions are made, offering transparent options for everyone.
The perks: Tuition reimbursement, free manicures and pedicures, chair massages, gym membership reimbursement, a dog-friendly office, and more.
The pitch: "At Zest, we hire for intellectual horsepower first, culture-fit second, and skills third. We seek future Zestians who bring forward diverse points of view, new ideas, creativity, and a desire to make a difference in people's lives by the work they do every day. It's also worth noting that we have a 'no-jerk policy' — we only hire people who are team players." — Sonya Merrill, Chief People Officer.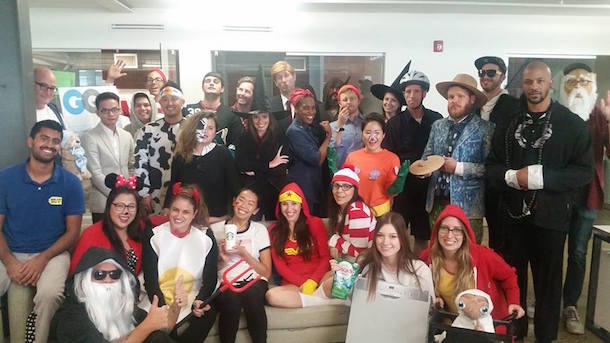 Headquarters: Culver City
What they do: The Woo is a full-service creative agency. The group recently teamed up with Lenovo to create one of the first ever crowdsourced game developments.
The perks: Tuition reimbursement, free manicures and pedicures, chair massages, gym membership reimbursement, a dog-friendly office, and more.
The pitch:  "I look for people with a strong work ethic that are passionate about their work. A self-motivated team player that is confident they can make a difference in the work they do." — David Abehsera, President.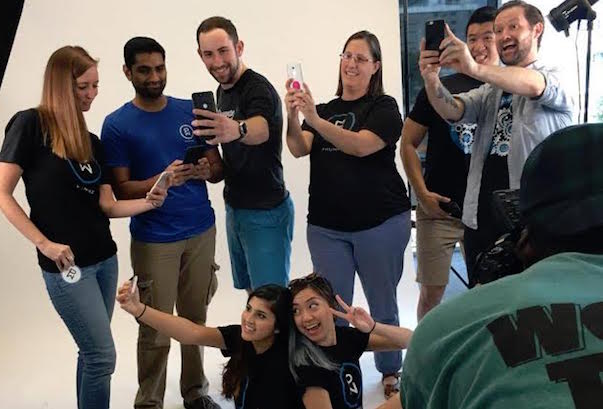 Headquarters: Orange County
What they do: Phunware develops custom mobile app solutions for brands to grow, manage and engage their audiences. Their portfolio of clients includes Cisco, Fox, NBC Sports, Cabela's and the WWE.
The perks: Competitive salary, flexible time off policy, a full range of benefits including 401(k), medical, dental, and vision, incentive stock options including "early exercise" provision
The pitch:  "Phunware is a fast-growing company with a big vision. We're looking for passionate, creative initiative-takers to join the Phunware Phamily and help define what's next in the world of mobile." — Tracy Nolazo, HR manager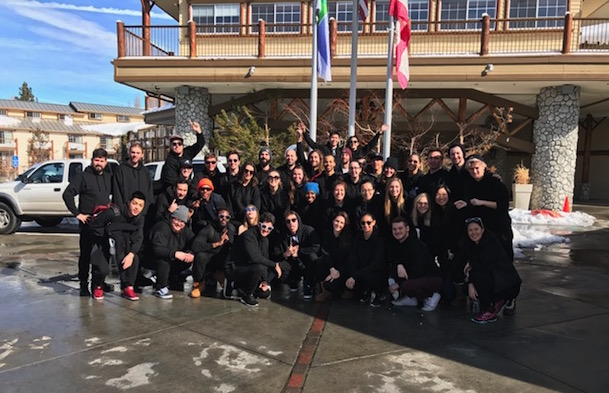 Headquarters: Santa Monica
What they do: Hawke Media is a full-service CMO and digital advertising agency located just yards from the Santa Monica pier.
The perks: Yearly company trip, company outings, unlimited Vacation, health, dental and vision insurance, life insurance benefits, 401(k), pet-friendly office, collaborative environment, 100 percent open door policy (literally), ubiquitous ping-pong, autonomy
The pitch: "We have a few core values here that we follow pretty closely: Be Cool, Learn Quickly and Get $h!t done. What this leads to is hiring people over process. If you work hard, learn quickly, use your brain, are fun to be around and also keep calm under pressure, there likely is a fit for you at Hawke, even if you don't have all the skills we are looking for. We like to work with smart people who want to do cool things and be creative. That's been a major component to our success." — Chris Ayan, Head of Marketing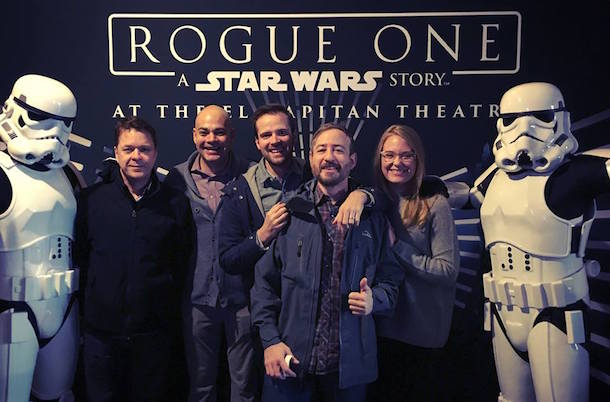 Headquarters: Miracle Mile/Mid-Wilshire
What they do: Phenomenon is an ideation agency. The startup helps brands innovate anything from a business strategy to a mobile app to a website.
The perks: Unlimited PTO Policy, 12-week maternal/paternal leave policy, public transport reimbursement, 401(k), Softball Team AND Bowling league in addition to year-round employee events.
The pitch: "Obviously we want smart, driven people that love ideas and solving problems. But when we're interviewing, what we really look for is people that are super-collaborative and bring a positive energy and enthusiasm to the conversation. The people who are at home debating ideas and adding to ideas and changing ideas to make them better. People who are hungry not just to do great work, but do it in a way that's never been done before. People who you're excited to see when you get  to the office, because you know they're going to make the day a lot more interesting and a lot more fun." — Chris Adams, Chief Creative Officer
Responses were edited for length and clarity. Images via participating companies. 
Have a news tip for us or know of a company that deserves coverage? Let us know and like us on Facebook.