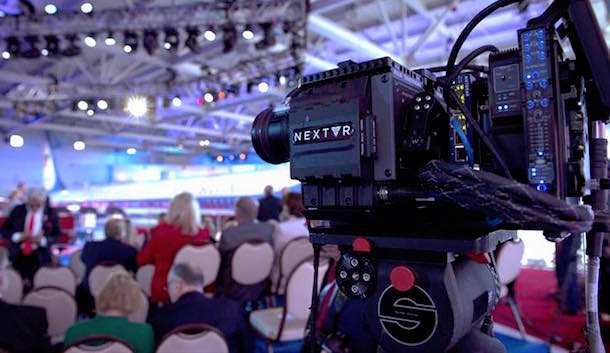 Laguna Beach-based NextVR raised a whopping $80 million in Series B funding this week. The financing comes at an important time for the live virtual reality broadcast company, putting it in a place where it can accelerate the development of its technologies and expand operations internationally. 
"With this new funding, we will continue to build NextVR's virtual reality platform to meet the needs of the world's largest fan bases around live sports and music content," said NextVR's Executive Chairman Brad Allen in a statement. "Having the support of Asia's biggest players provides us with significant resources for creating and distributing both local and international content in China, Korea, and Japan."
It's been a big year for NextVR, as the company announced partnership with LiveNation to deliver A-list performances in virtual reality for fans worldwide. The company also continued to broadcast major sporting events, including the U.S. Open and the Kentucky Derby among others, and they said they are confident the funding will allow them to diversify the type of content they broadcast.
"This early stage strategic investment in NextVR reflects our commitment to the development of cutting-edge technologies for virtual reality (VR)," said William Ding, CEO and director of China-based NetEase, which contributed to the round, in a separate statement. "We are true believers in live VR experiences and have great confidence in NextVR's ability to lead in this field." 
The round featured a number of investors based in Asia, as well as new American investors and investors who had contributed to previous rounds.
Do you know a startup that deserves coverage? Let us know!