26 Video Game Companies Who Call LA Home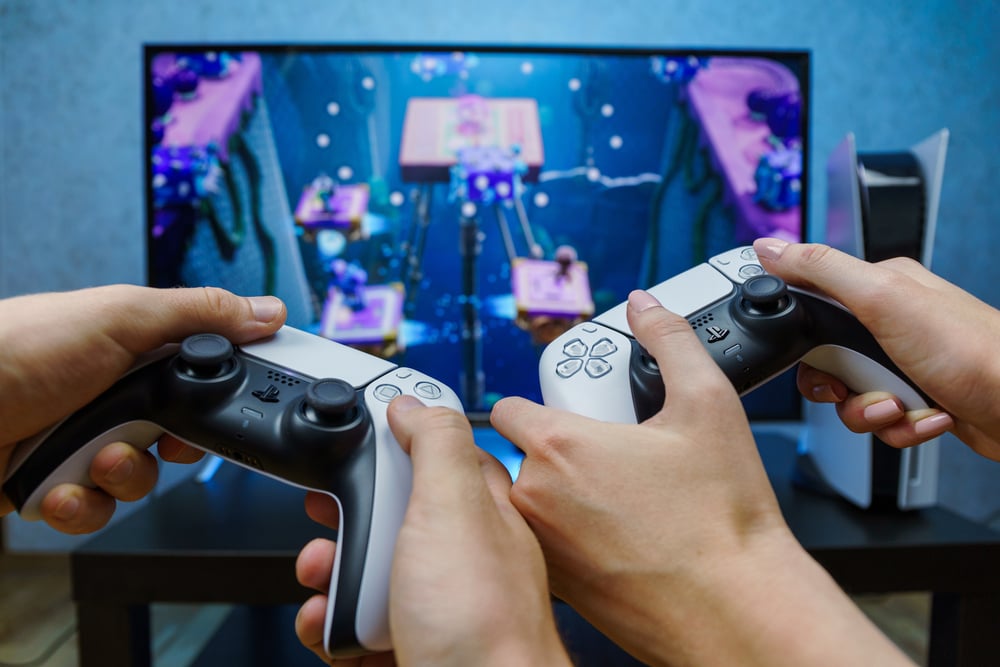 In the midst of the Silicon Beach boom, it's becoming abundantly clear that Los Angeles is a place where game companies can attract and keep talent. As the community grows, a number of gaming powerhouses have developed a considerable presence in the area, helping LA become a city synonymous with game development. Here are 26 companies defining what's possible for gamers.
Top Game Companies in Los Angeles
Playstation
Mythical Games
Wave
Versus Systems
MobilityWare
GreenPark Sports
Riot Games
Naughty Dog
Electronic Arts (EA)
Seriously


Founded: 1990
Location: Irvine, CA
Games: Solitaire, Sunny Shapes, Tetra Block, Word Wiz and Word Search 
MobilityWare is the creator of some of the most well-known social games on the planet. The company has been one of the original gaming app companies, releasing 13 titles on the first day the Apple App Store first opened and releasing several more entertaining titles since.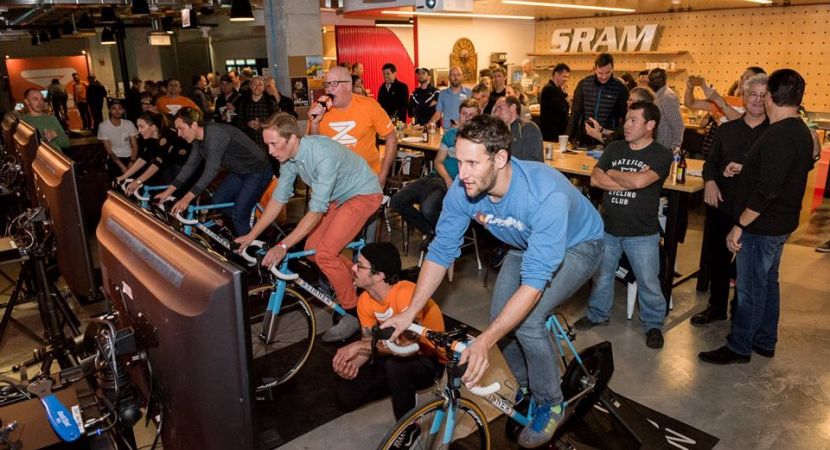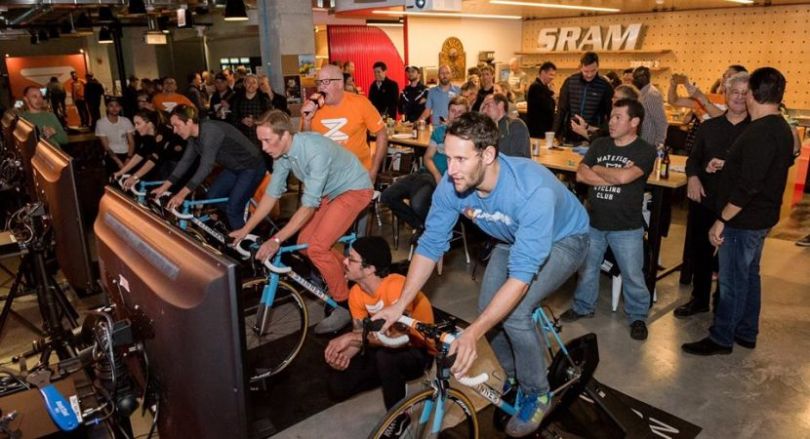 Founded: 2014
Location: Long Beach
Zwift is an indoor training app that connects cyclists and runners around the world. Combining the intensity of training with the immersive and engaging play of gaming, the company enables users to ride or run virtual worlds with a community that motivates you at every mile.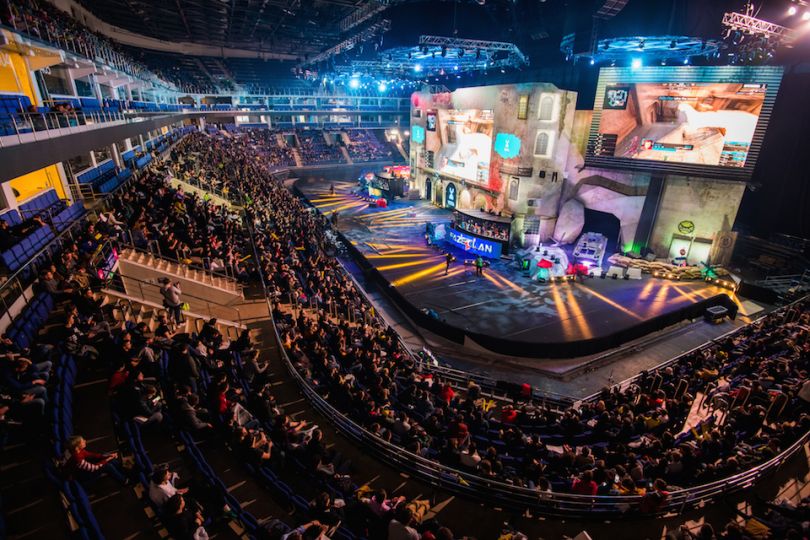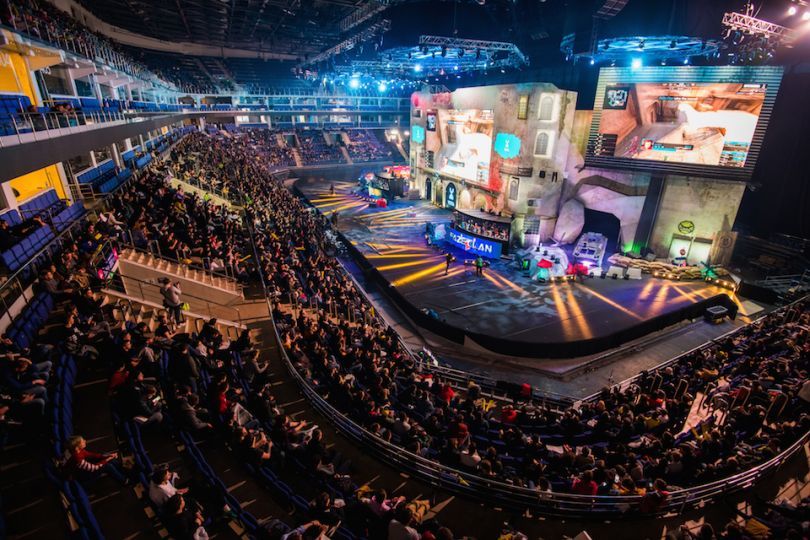 Fortnite turned heads in 2018, earning more than $1 billion from in-game customer purchases. Mythical Games is capitalizing on this emerging trend by developing a line of games using blockchain technology that allows the formation of internal, "player-owned economies." The leader of the company, John Linden, was formerly a studio head at another major LA gaming studio, Activision. Other executives hail from Blizzard and Yahoo, and together the team has played a hand in everything from Call of Duty to Guitar Hero.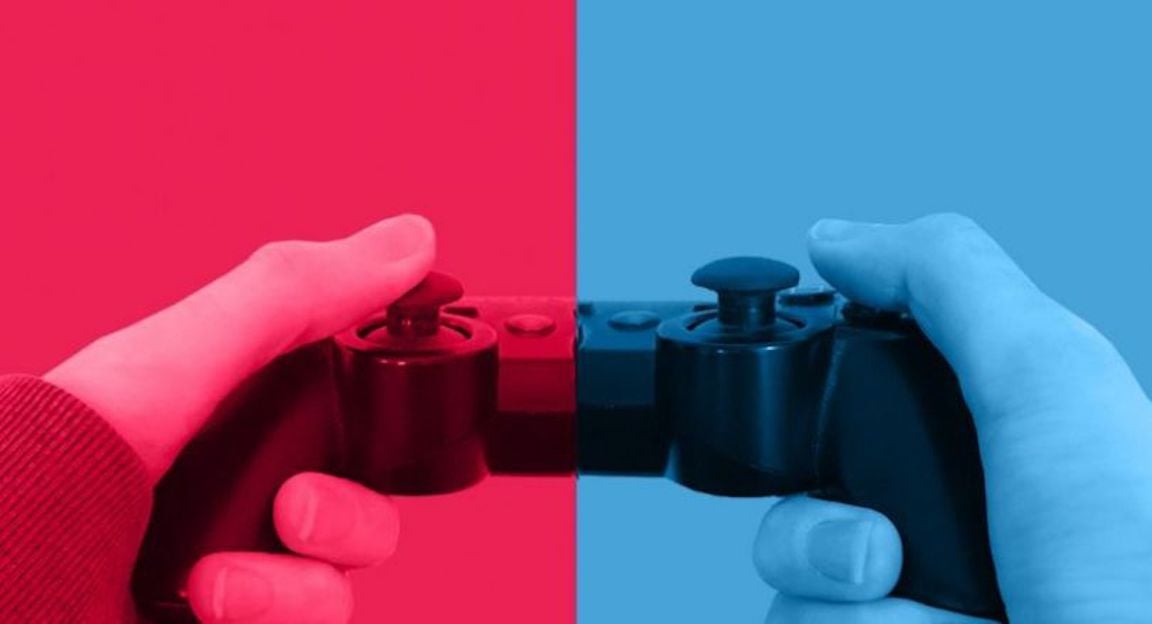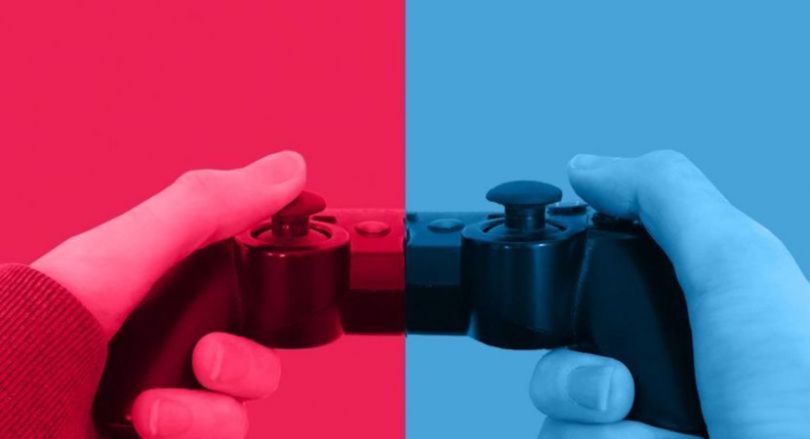 Founded: 2014
Location: Los Angeles
Versus Systems makes conditional prize technology for gamers. The software provides a more interesting game environment, matching users to prizes redeemable through an app. From downloadable content to real money, Versus allows gamers to choose prizes based on their age and location.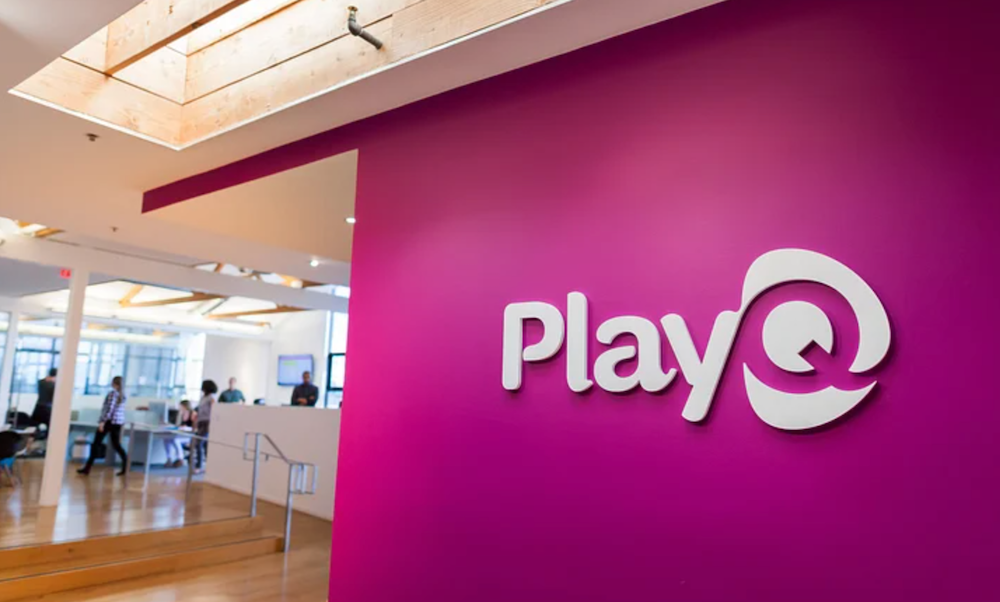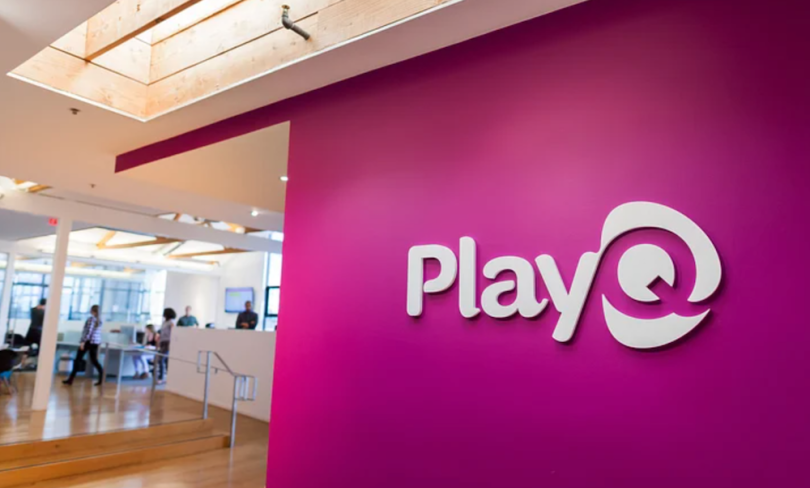 Founded: 2007
Location: Santa Monica
Games: Taste Buds, Charm King, Bubble Blitz and HotShot
PlayQ has developed some of the most whimsical and fun mobile and PC games currently out there. The company strives to combine creativity, simplicity and engaging gameplay into each new game to give gamers the best experience possible.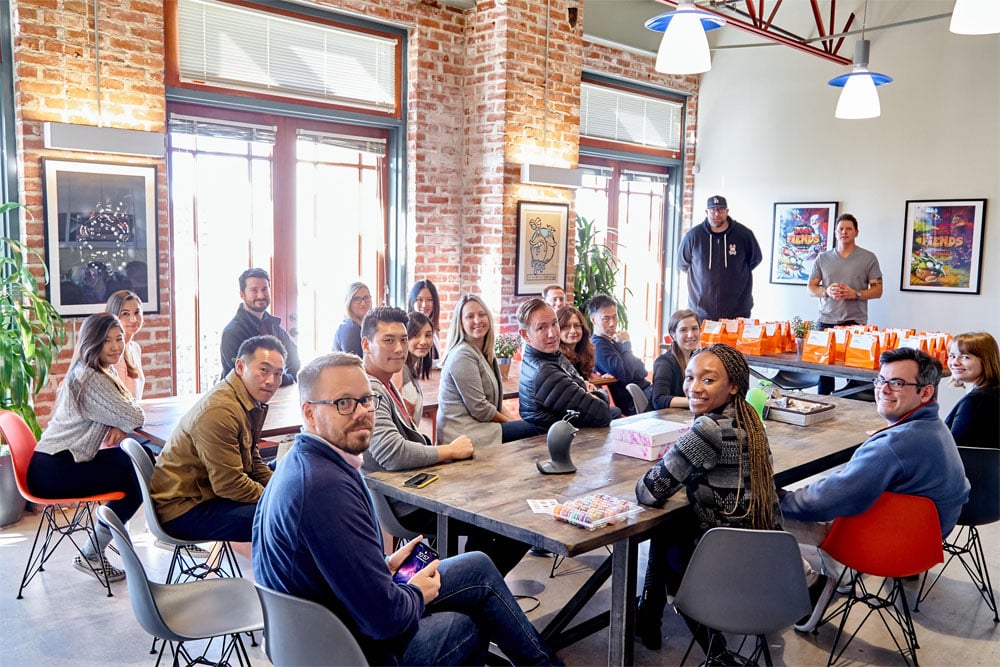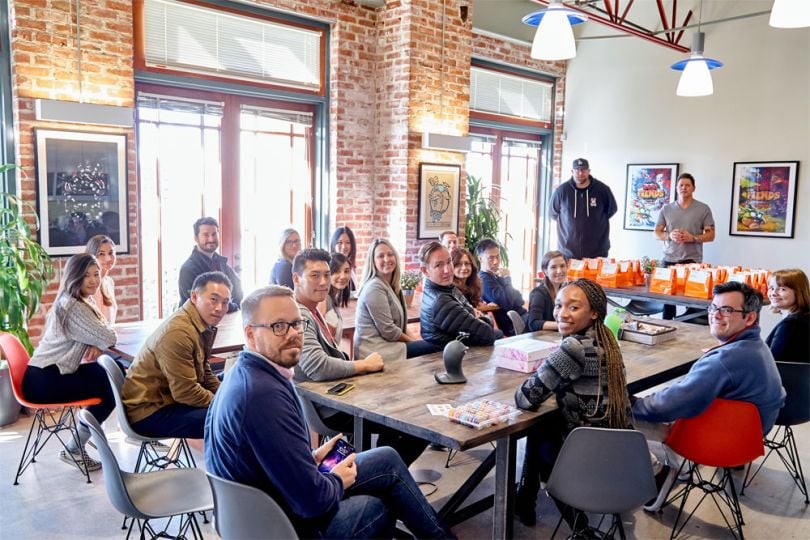 Founded: 2013
Location: Santa Monica
Games: Best Fiends & Best Friends STARS
Seriously is a mobile gaming studio with offices in Santa Monica and Helsinki. The company is best known for its smash hit Best Fiends series, as well as Best Friends STARS. Acquired by Playtika in 2019, Seriously prides itself on developing free-to-play video games for all ages.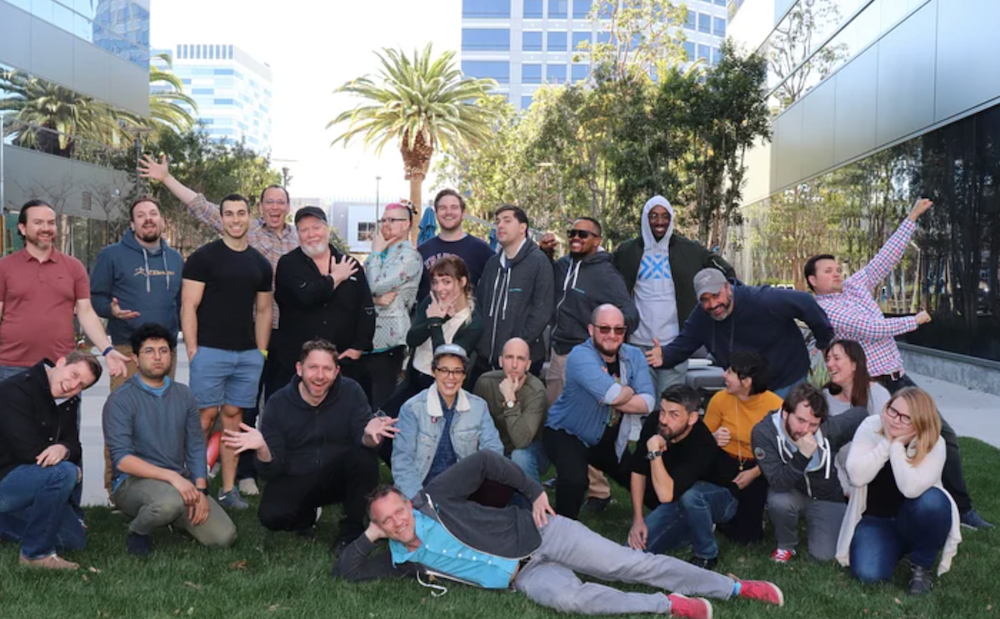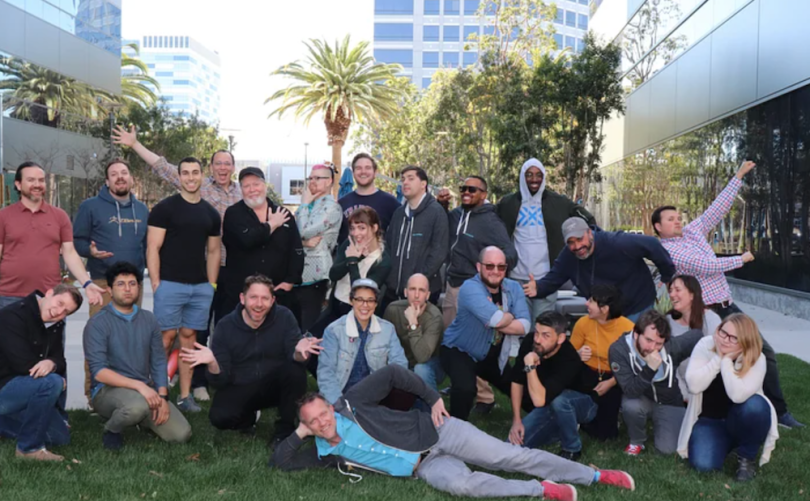 Founded: 2016
Location: El Segundo
Games: Wonderstorm is currently working on their first game based off their series, "The Dragon Prince".
Wonderstorm creates engaging storytelling series and video games. Their first franchise, "The Dragon Prince", won an Emmy and has been viewed by millions of people on Netflix. The team at Wonderstorm is currently working on a video game from the same world and vision as the animated show.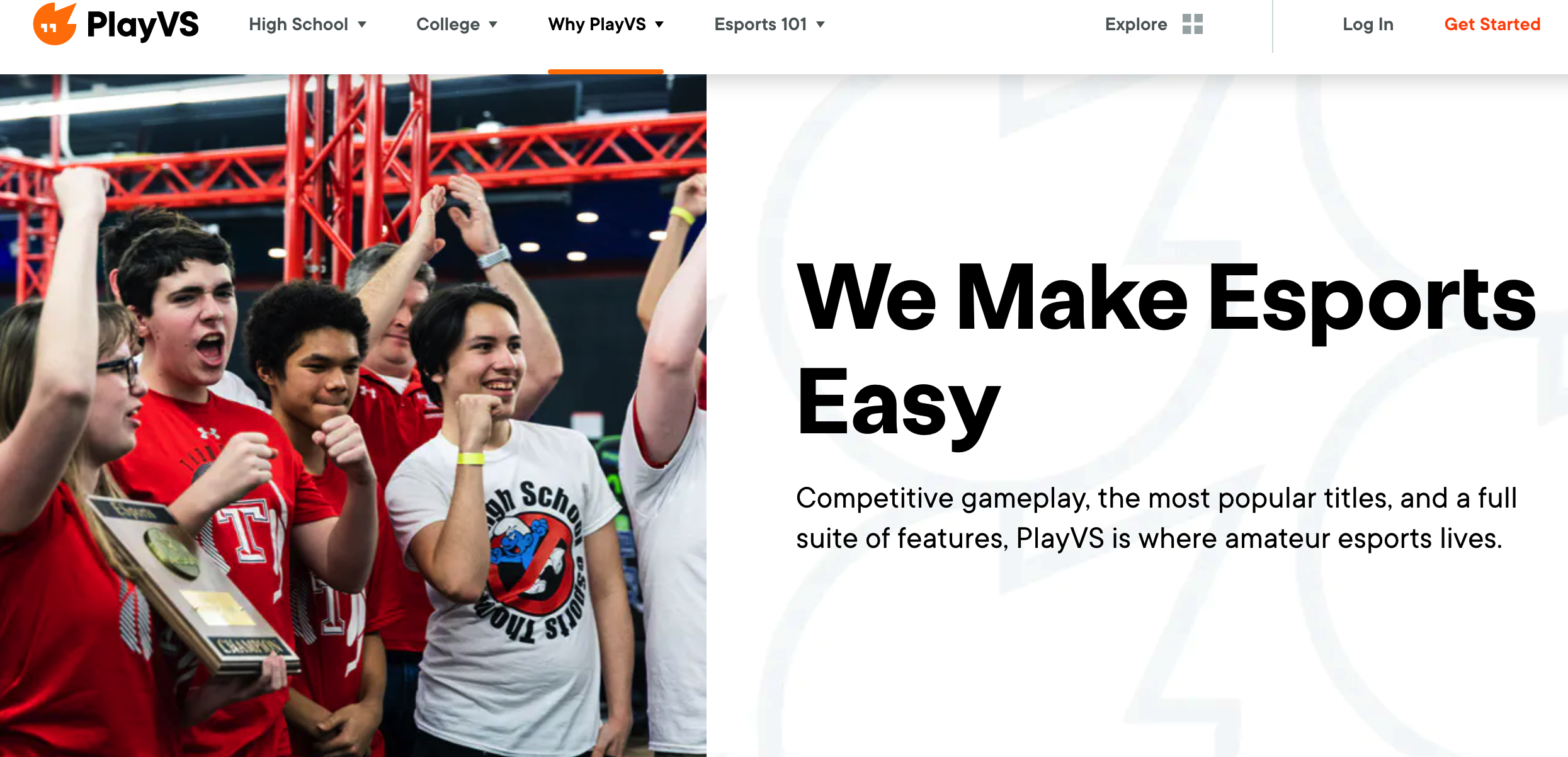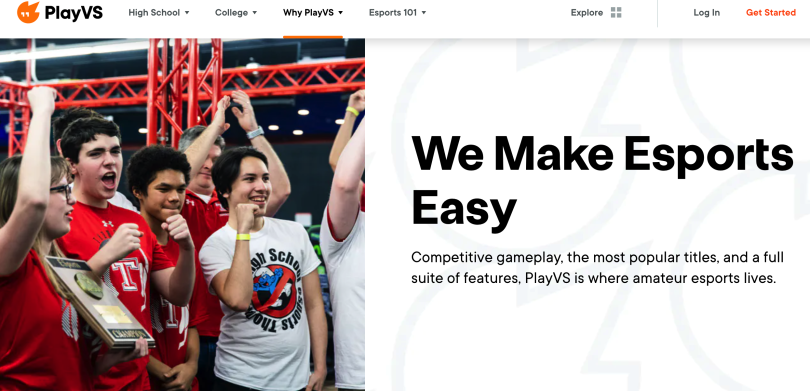 Founded: 2017
Location: Santa Monica
Games: PlayVS provides a platform on which users can play League of Legends, Rocket League, Fortnite, Overwatch, SMITE.
The team at PlayVS designs and builds a platform where high school and college students can compete in esports events. Their full suite of gaming products provides esports teams with stats tracking, coaching tools, and 24/7 support to streamline competition and help teams win more recognition.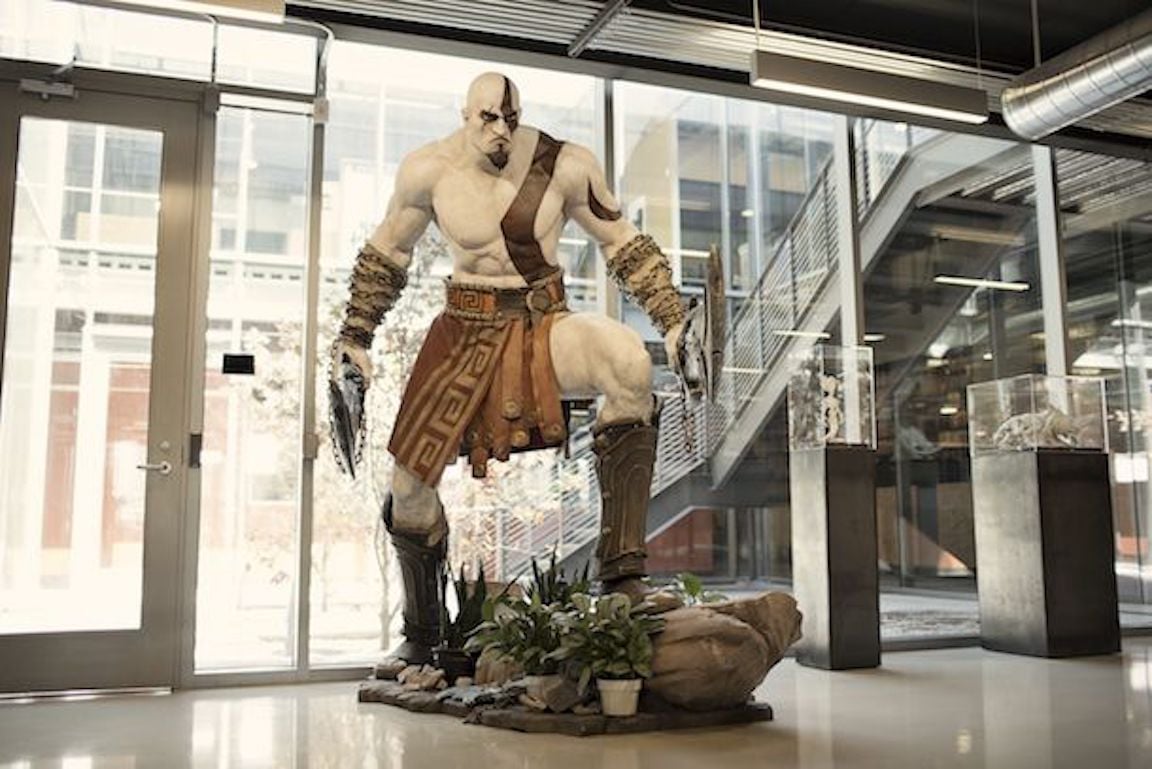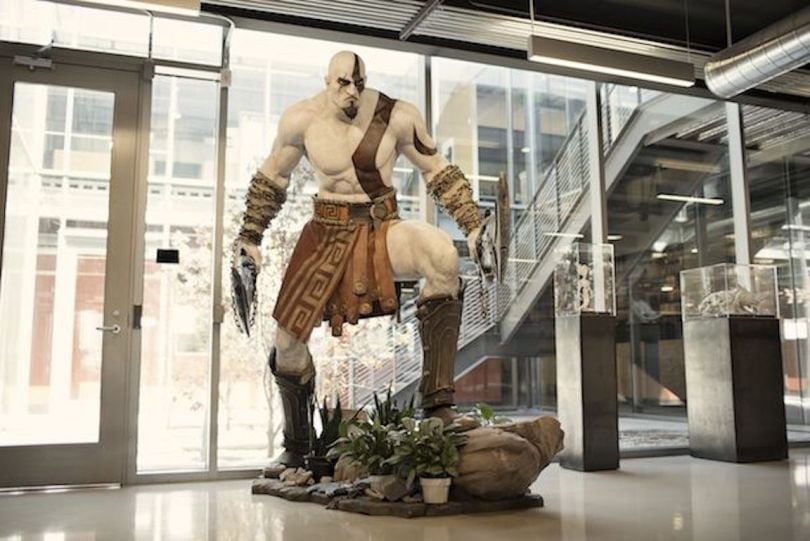 Founded: 1999
Location: Playa Vista
Games: God of War, Journey, Everybody's Gone to the Rapture
With a team of more than 200 employees and a robust catalog, including God of War, Santa Monica Studio was founded by Sony Computer Entertainment in 1999. As odd as it might sound, the studio isn't based in Santa Monica, instead calling Playa Vista home.
Founded: 1986
Location: Santa Monica
Games: The Last of Us, Uncharted, Crash Bandicoot
Known for creating some of the most critically acclaimed games of the last decade, many gamers don't know Santa Monica-based Naughty Dog has actually been around for 30 years. In 2001, the company became a subsidiary of Sony Computer Entertainment.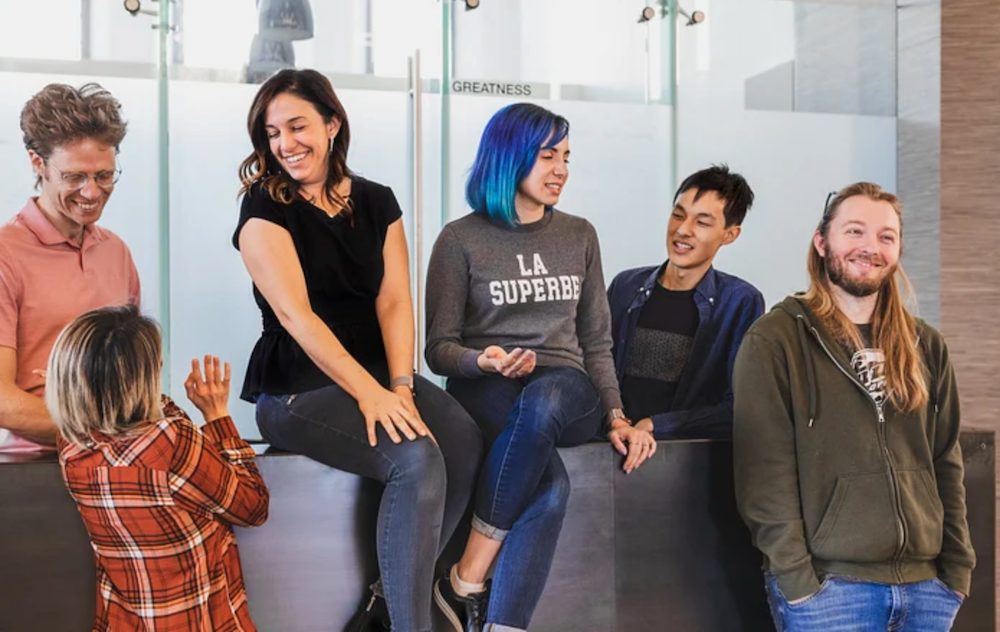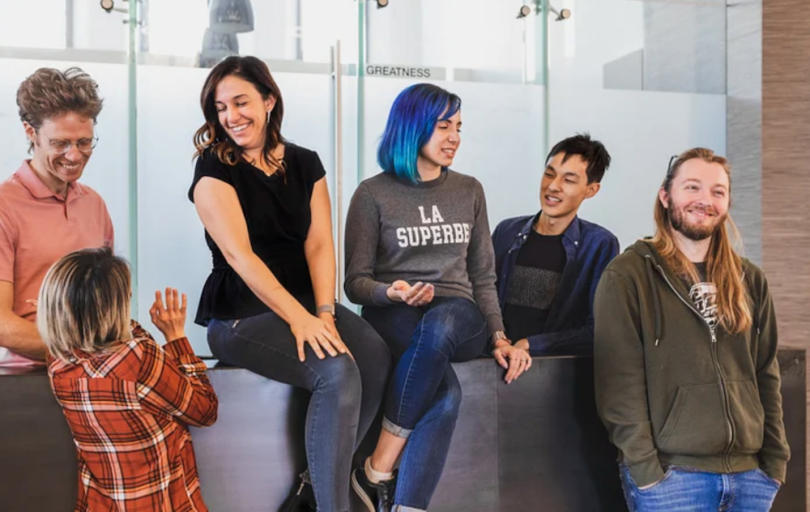 Founded: 2012
Location: Los Angeles
Games: Legendary: Game of Heroes, Tetris and Funko Pop! Blitz
Not only does N3twork create games, but it also helps to scale mobile advertising and creates new gaming communities. The company's NSP platform helps advertisers to create, manage and measure mobile gaming ad campaigns. N3twork has also created "The N3twork", which is a mobile messaging community for gamers to connect and share experiences.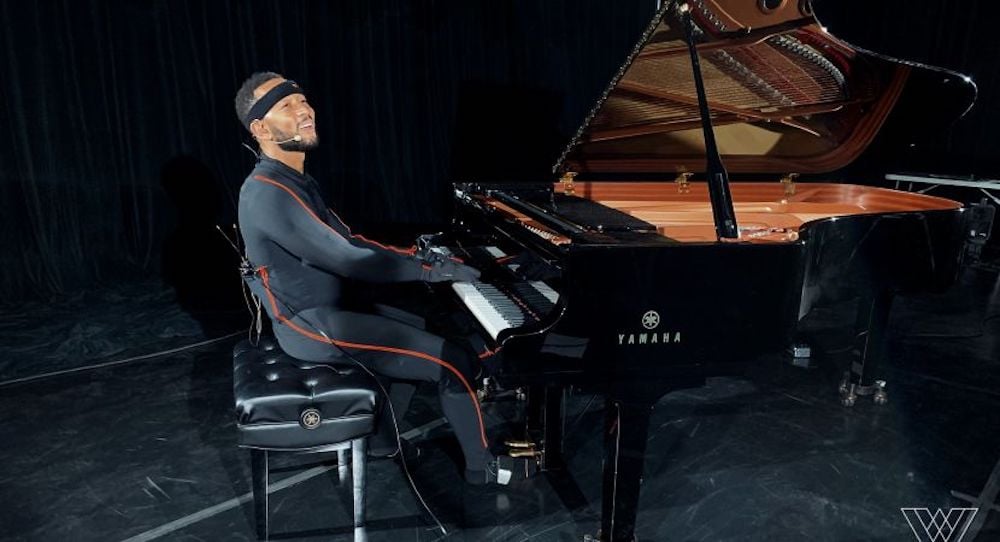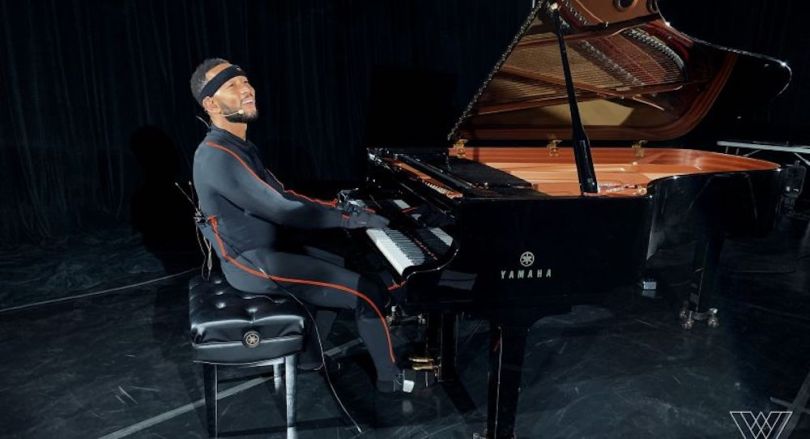 Founded: 2016
Location: Los Angeles
Games: Wave hosts virtual concerts called "waves"
Wave is at the intersection of gaming and entertainment with the world's first multi-channel virtual entertainment platform for live concerts. The VR company streams their concerts on gaming platforms and through VR headsets to audiences all over the globe. To date they've held more than 50 virtual concerts featuring artists like The Weeknd, John Legend and Galantis.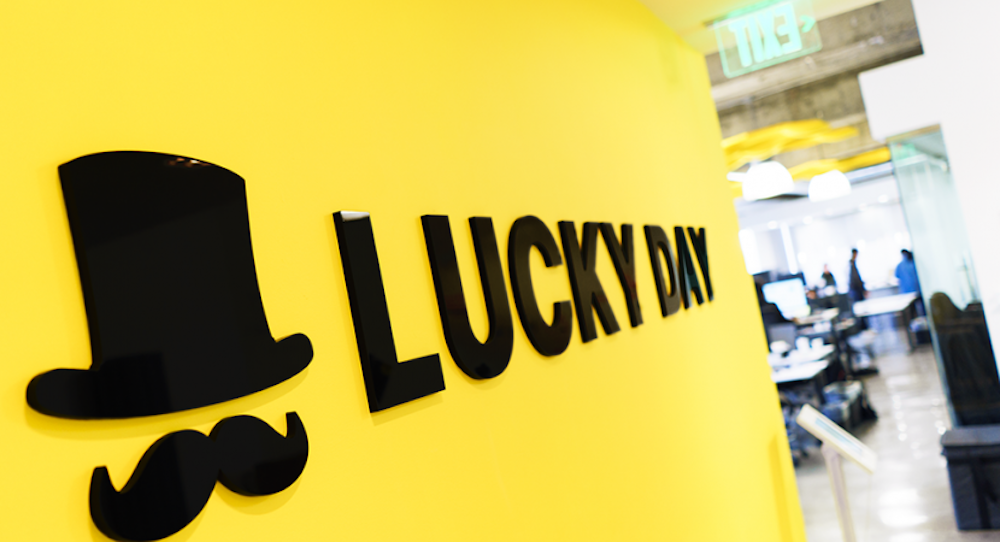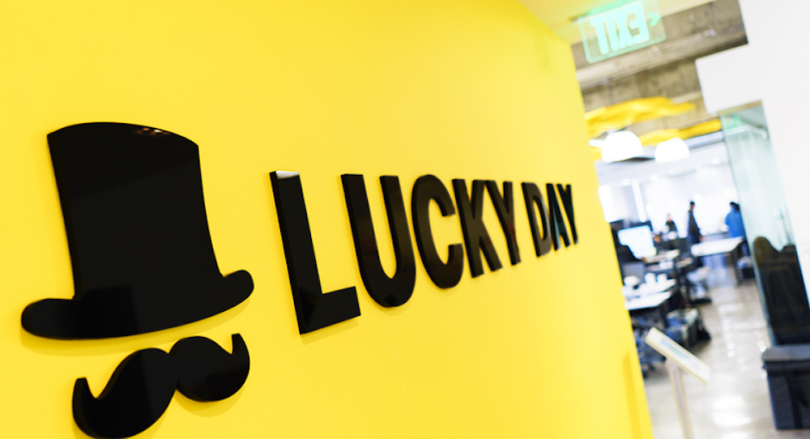 Founded: 2014
Location: Beverly Hills, CA
Games: Lucky Day
Lucky Day is a lifestyle app where players can test their luck with virtual scratch-off cards, daily and monthly raffles and a jackpot lottery. To date, the game has given out more than $10 million in prizes to thousands of lucky winners.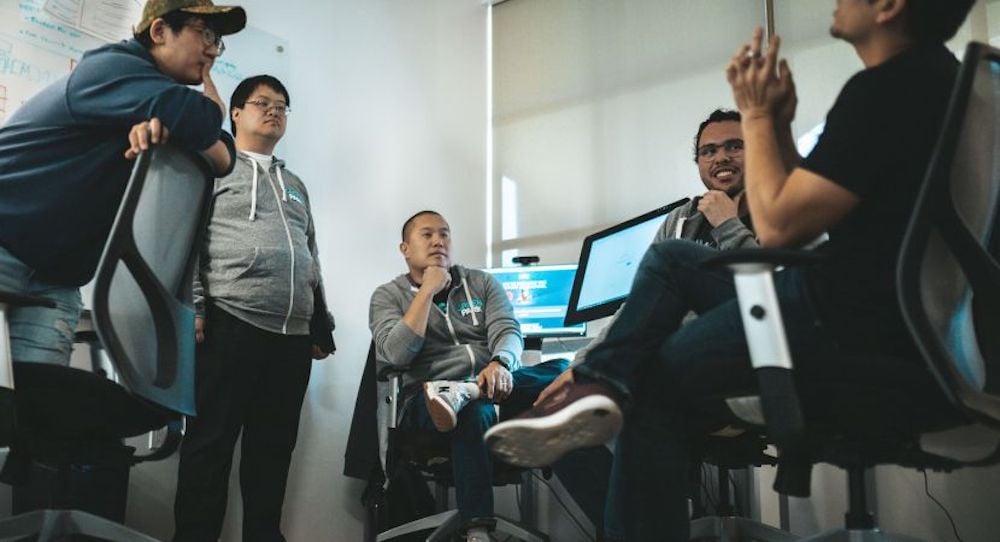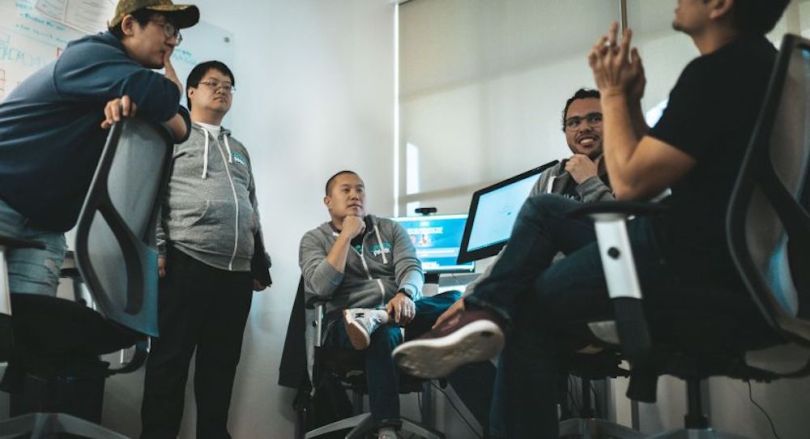 Founded: 2018
Location: Calabasas, CA
Games: GreenPark is building engaging virtual fan experiences for sporting events and e-sports
GreenPark Sports is building a competitive and entertaining virtual experience for live sports and the esports industry. The platform will feature competitions between loyal groups to determine who has the best fanbase in sports.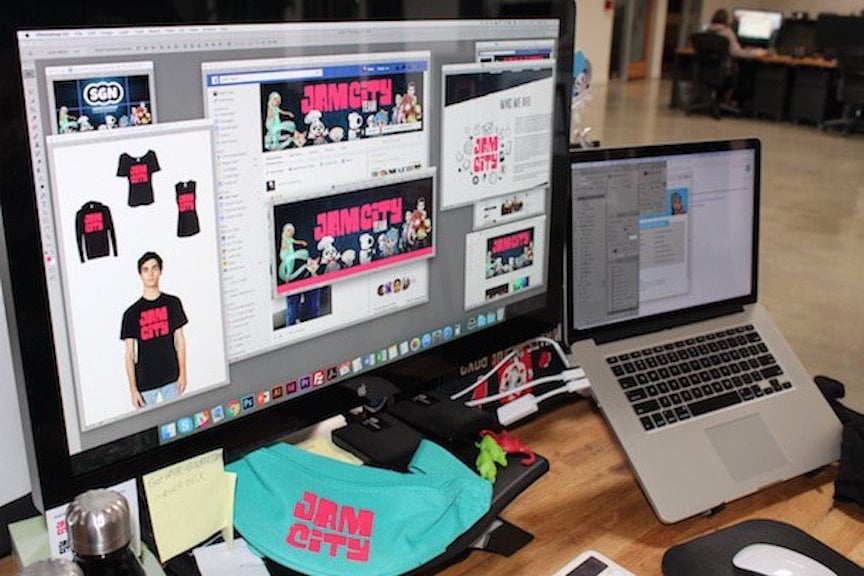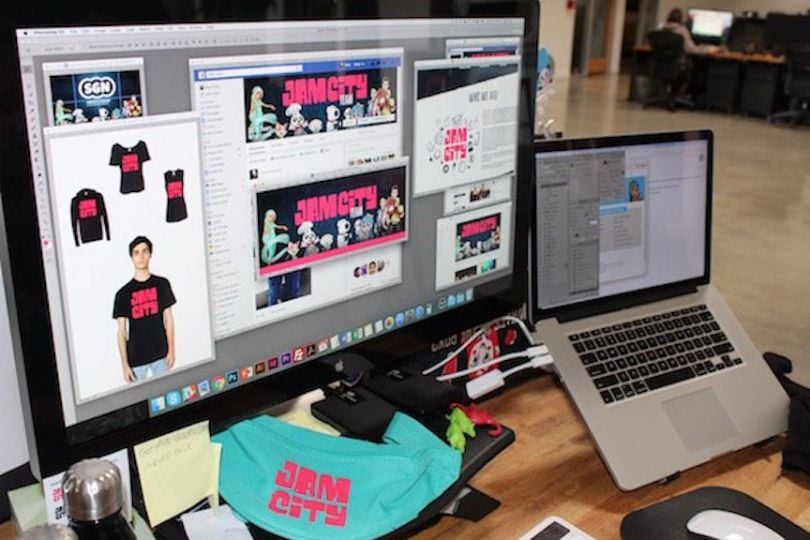 Founded: 2010
Location: Culver City
Games: Cookie Jam, Juice Jam, Book of Life: Sugar Smash and Panda Pop.
Bio: Originally co-founded as SGN by former MySpace co-founder and CEO Chris DeWolfe, Jam City only recently rebranded. In the six years since the studio was founded, it has opened offices in Carlsbad, Palo Alto, San Francisco, Seattle and Buenos Aires, boasting a portfolio of well over 1,000 games with an absurd 1,000 percent growth since 2013.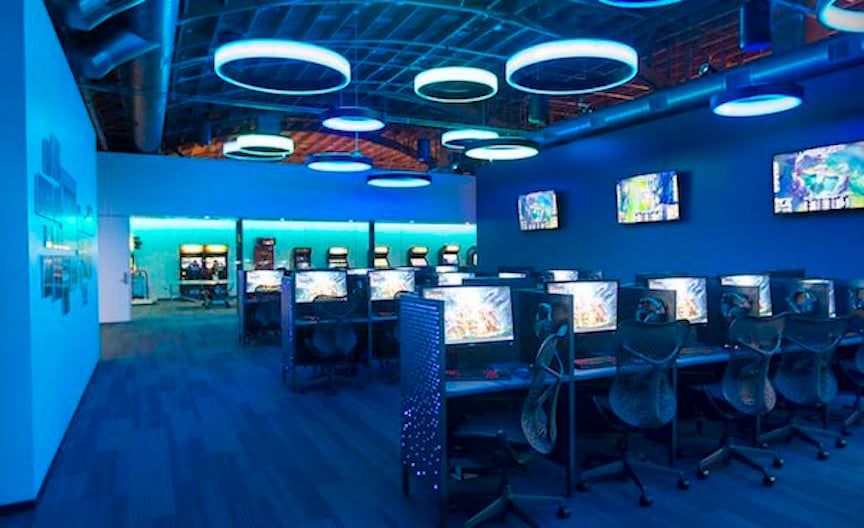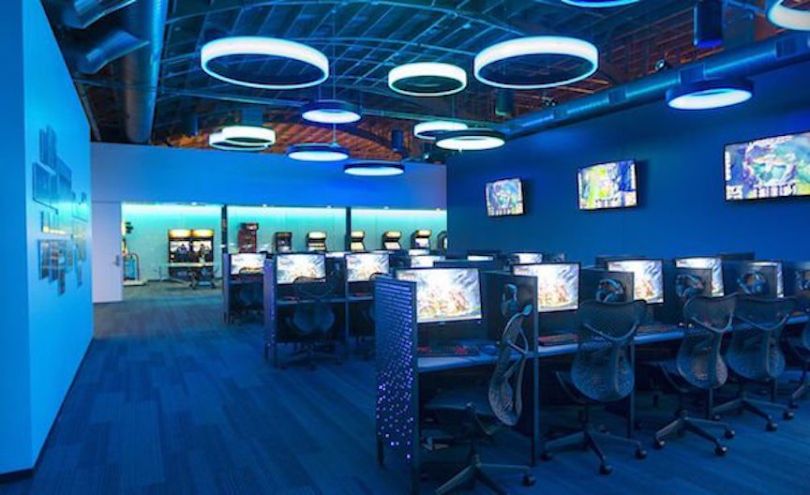 Founded: 2006
Location: Studio City
Games: League of Legends
In its decade-long existence, Riot Games has gone from innovative video game startup to the developer of one of the most popular games on the planet, and its becoming clear that the studio is much more than just a successful video game studio.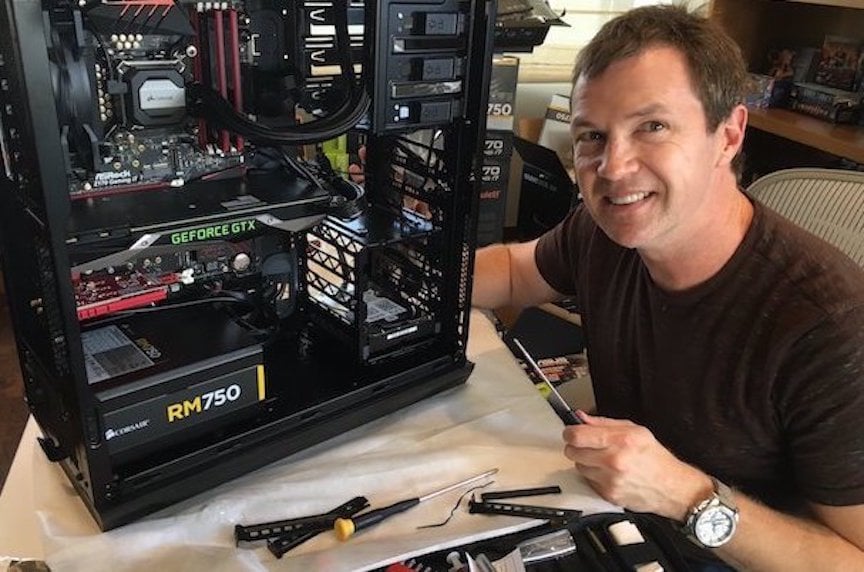 Founded: 2016
Location: Irvine
Games: TBA
Bio: Though just a month old, Bonfire Studios is already making waves with the all-star cast it has assembled. Founded by the chief creative officer and lead designer for the smash hit World of Warcraft, Rob Pardo, the studio pulled in $25 million in funding last month as it begins development of an untitled game.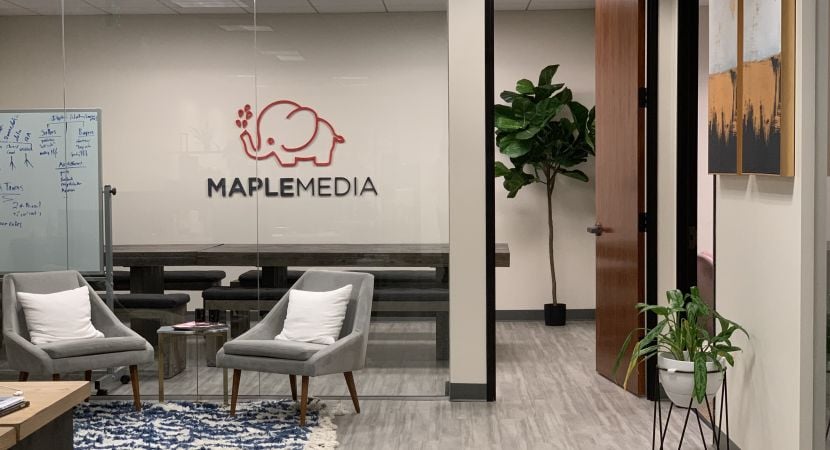 Maple Media is a media and technology company in Century City, CA. They acquire best-in-class mobile apps and games, on the App Store and Google Play, and deploy their product and ad tech expertise to make them even better - while learning a lot and having fun along the way. So far, they've grown to over 40M MAU & have over 200 apps under management.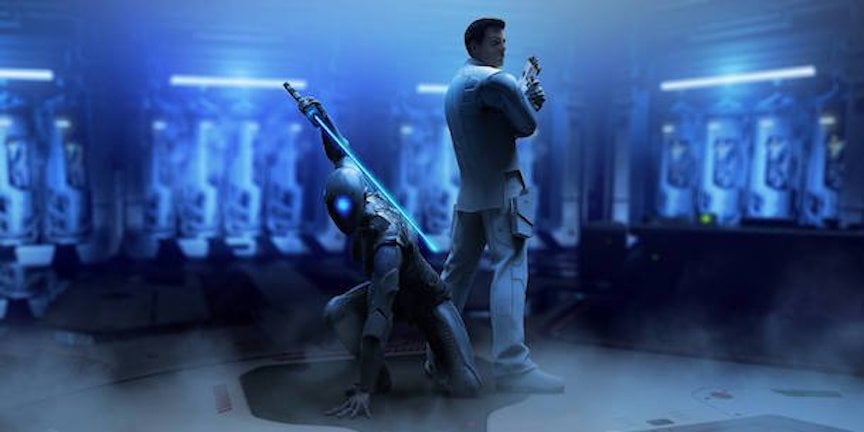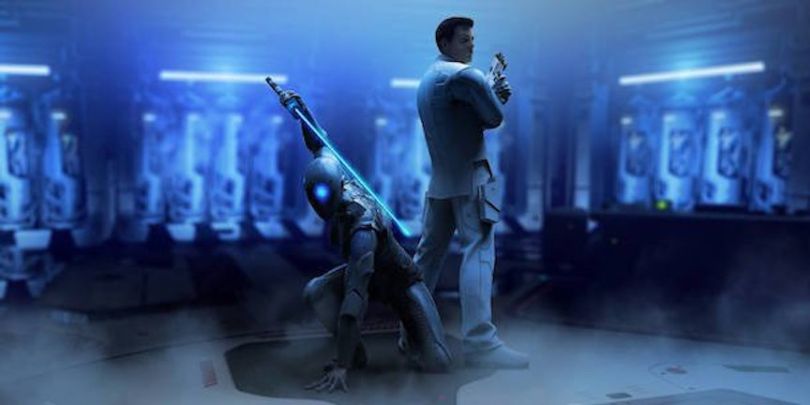 Founded: 2013
Location: Venice
Games: TBA
Founded in 2013 but kept largely under wraps until recently, Venice-based Survios is a company creating both hardware and software for one reason: to allow users to immerse themselves in the video games they love to play.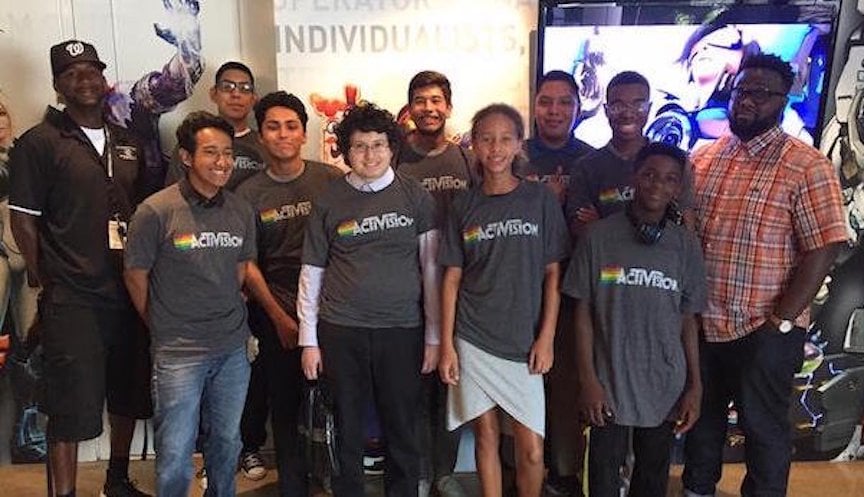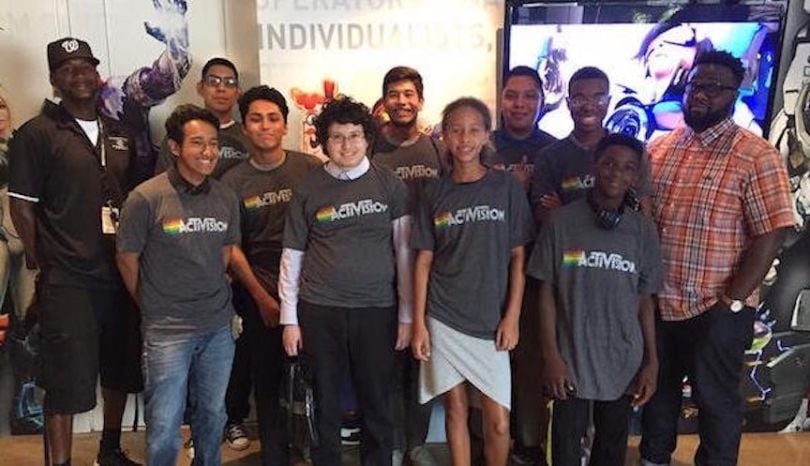 Founded: 1991/1979
Location: Irvine/Santa Monica
Games: Call of Duty, Guitar Hero, Diablo
Bio: In 2007-2008, Activision merged with game developer and producer Vivendi Games, eventually leading to the gaming giant merging with Vivendi product Blizzard Studios to create Activision Blizzard. The two studios continue to develop their games autonomously, leading to the company putting out a ridiculous amount of blockbuster games a year.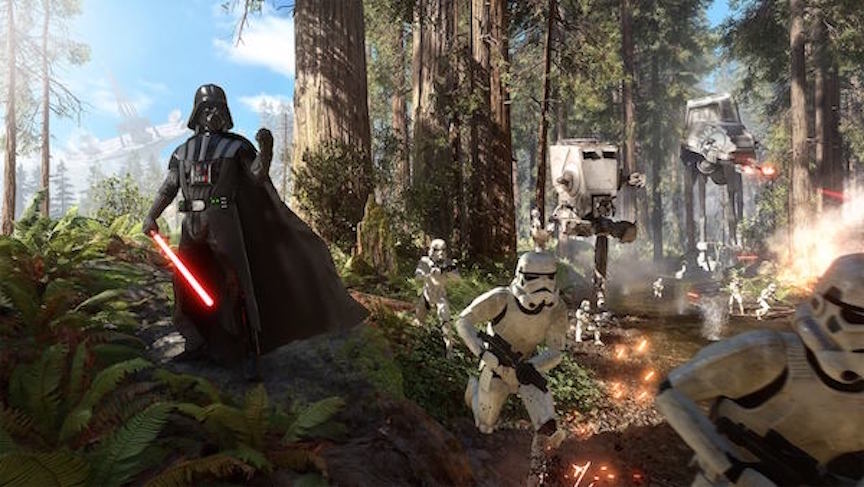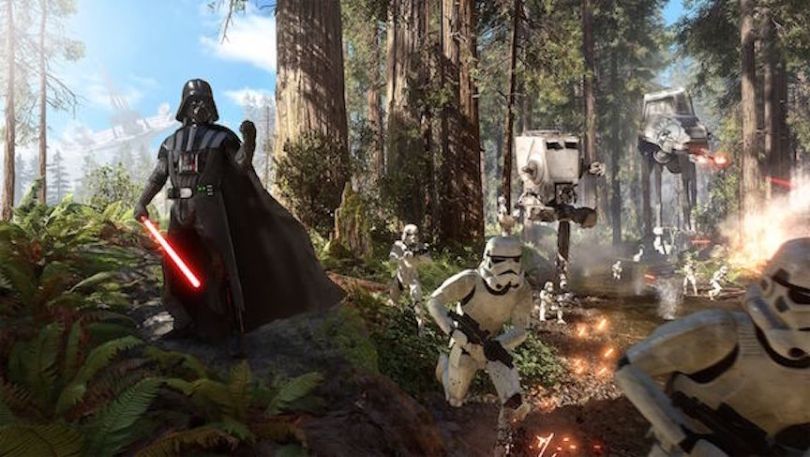 Founded: 1982
Location: Playa Vista
Games: Madden, Fifa, Battlefield
There might not be a better-known video game studio on the planet than Electronic Arts. Founded nearly 35 years ago, the company is responsible for some of the most iconic gaming franchises in gaming history. Over this time, the company has developed a sizable presence in Playa Vista.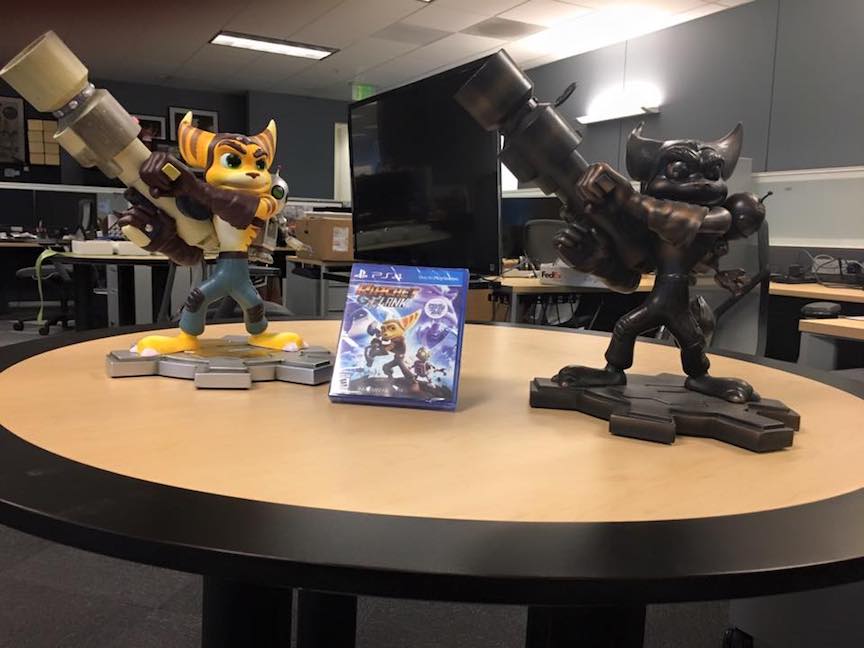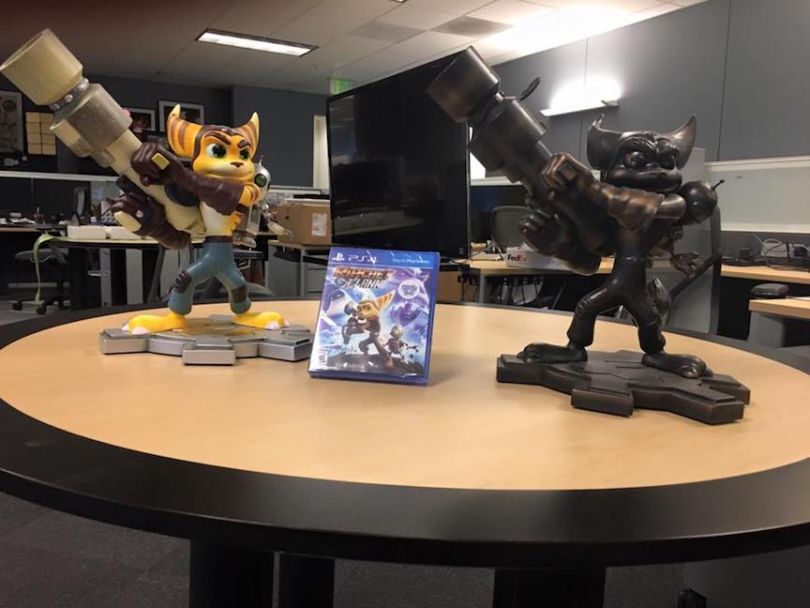 Founded: 1994
Location: Burbank
Games: Spyro, Ratchet & Clank, Resistance
Founded originally as Xtreme Software, the Burbank-based developer has created an impressive portfolio of games, from the Spyro series to the wildly successful Ratchet & Clank series, which was recently made into a full-length film. Recently, Insomnicac announced their next title, Spiderman, which was developed exclusively for the Playstation 4.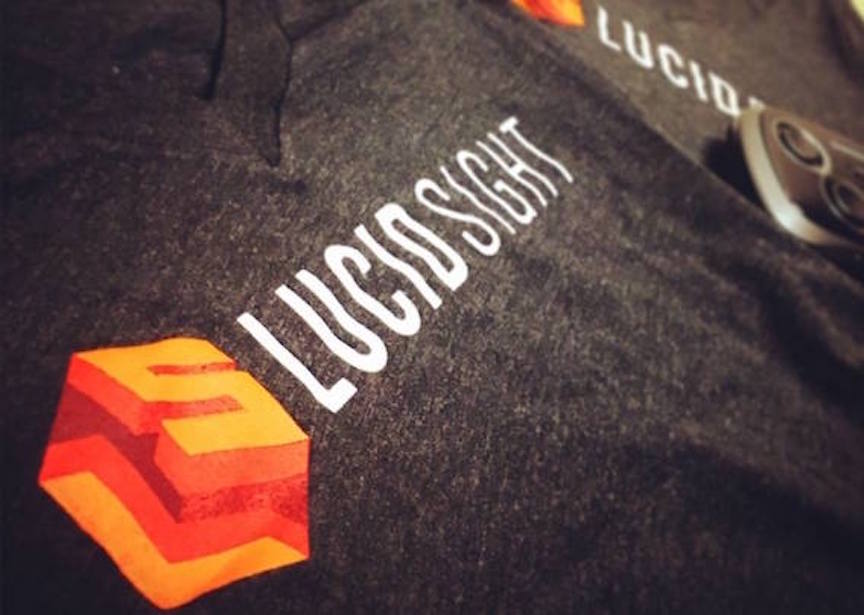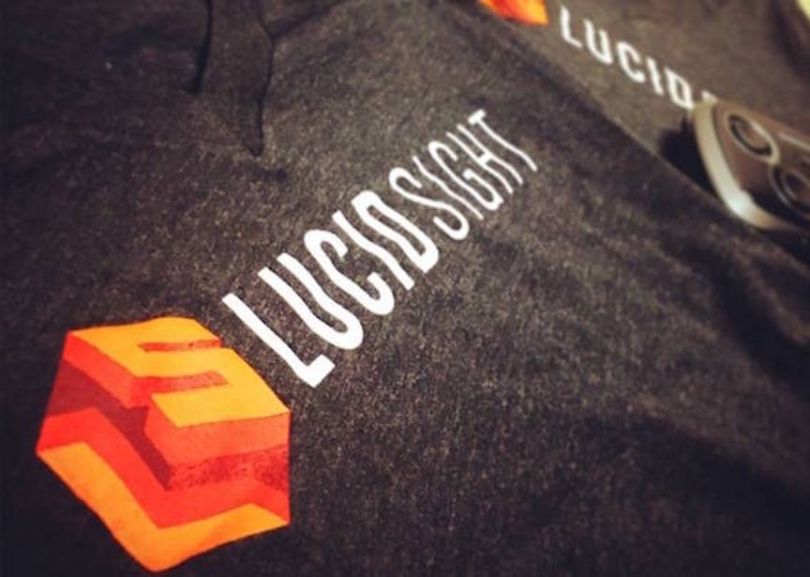 Founded: 2015
Location: West LA
Games: Space Bit Attack, Gumi no Yume, Z-Str
With titles like Alpha Turkey Hunt and 405 Road Rage, Lucid Sight is developing interactive VR games for the next wave of virtual reality devices. The startup was founded by serial entrepreneurs Randy Saaf and Octavio Herrera, founding investors of mobile advertising company AdColony.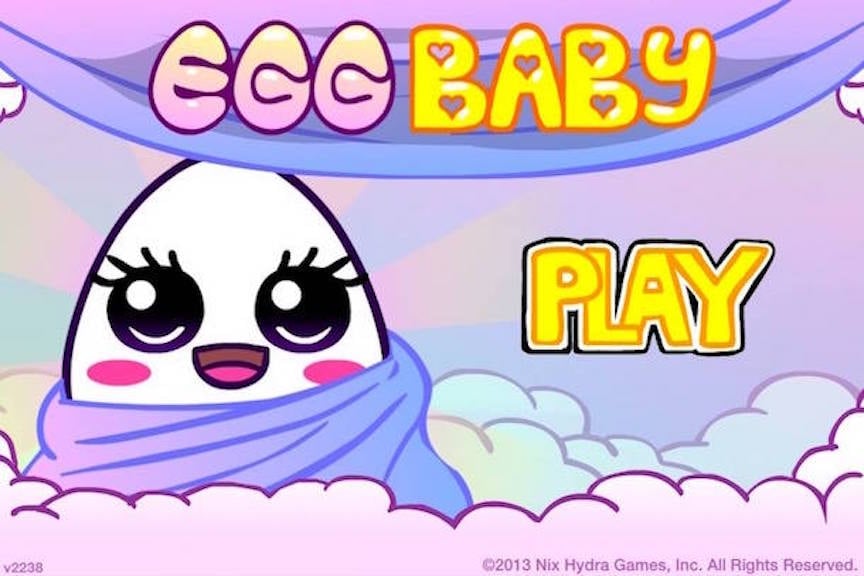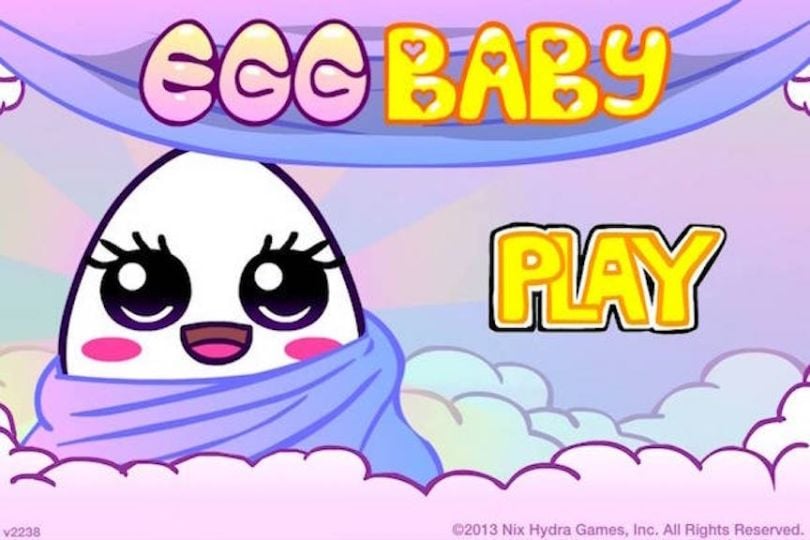 Founded: 2012
Location: Los Angeles
Games: Egg!, Egg Baby
Nix Hydra is a mobile gaming studio focused on developing female-friendly mobile games, and recently launched their second game, Egg!, with several more projects in the works. Founded by two friends who had no idea how to create video games, the company has flourished in its four-year existence.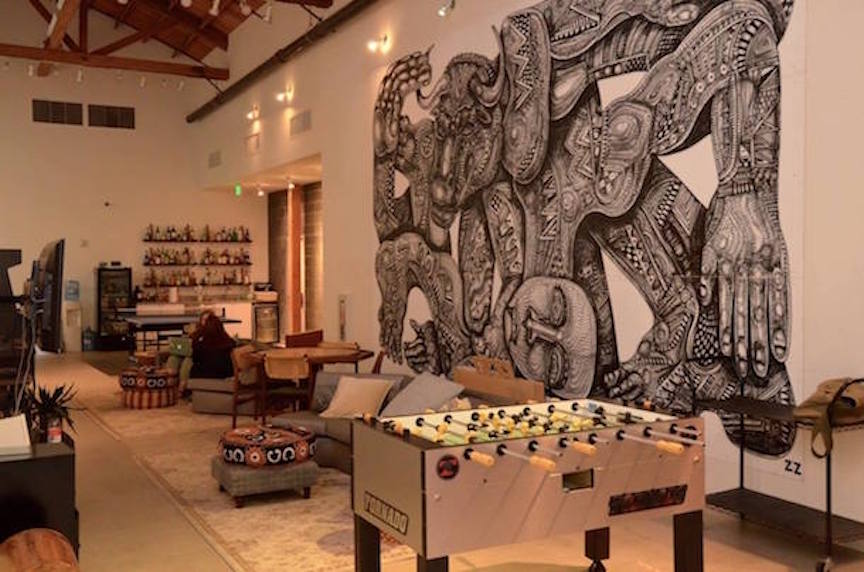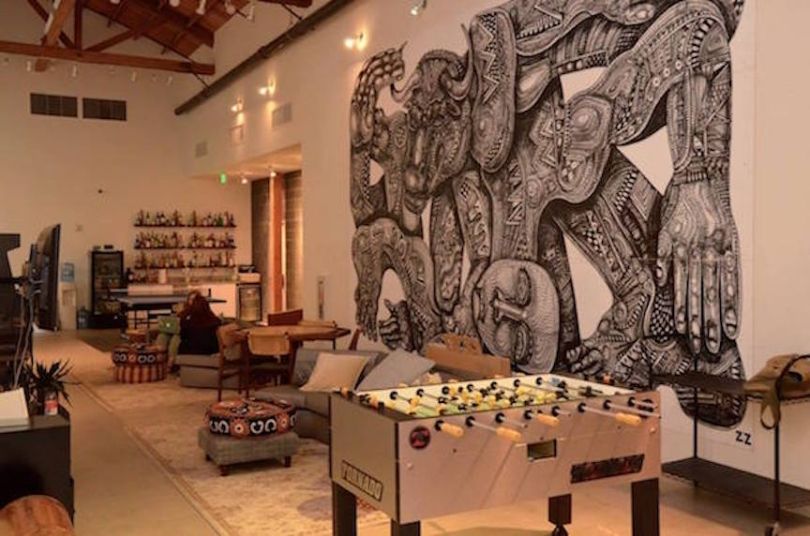 Founded: 2011
Location: Los Angeles 
Games: The Walking Dead: Road to Survival, Yahtzee® with Buddies
LA-based Scopely is a gaming studio responsible for some of the most popular mobile games available. Since being founded in 2011, the startup has developed a wide variety of games, from The Walking Dead to Yahtzee. In July the company announced a massive $55 million round of funding.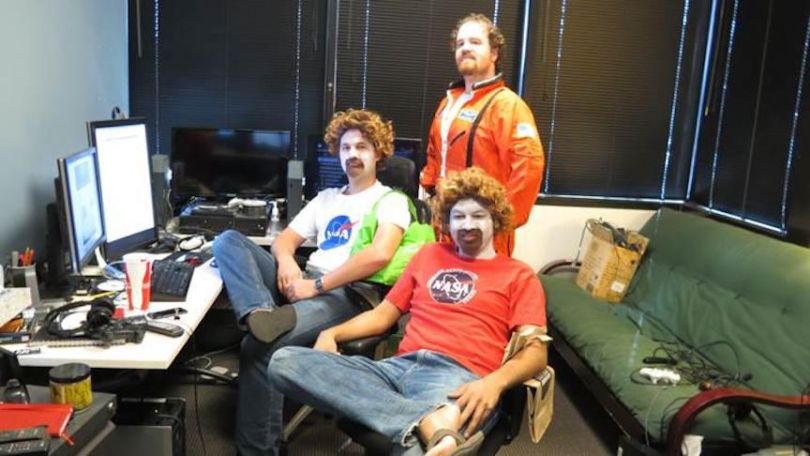 Founded: 1996
Location: Santa Monica
Games: Call of Duty, Spider-Man
Treyarch, another subsidiary of Activision, has worked on some of the most popular games to have ever been developed. Between 2005-2015, the company created six Call of Duty games, two Spider-Man games and 007: Quantum of Solace.