Fintech + Payments
Industry
Hello, we're Papaya Pay
We know that paying bills isn't fun. At Papaya, we work tirelessly to help make that experience better. With our app, simply take a photo of any bill, choose how to pay, and we'll complete the rest. No more calls, mailing checks, or tedious web forms. Our automated payment technology is fast, secure, and free for users and merchants.
Why Work with Us?
Papaya is a fast growing, Los Angeles-based startup with the goal of easing the stress of bill pay. Our incredible investors including Sequoia and First Round Capital, our state-of-the-art optical recognition technology, and our impact-driven team are redefining the $4 trillion consumer bill pay space. Come be a part of our mission!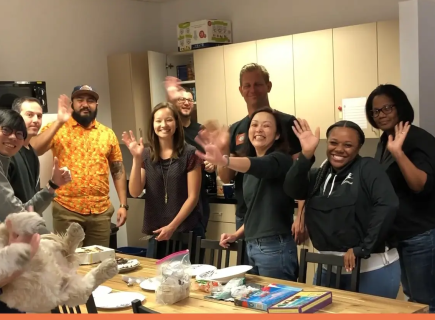 We are
Humble,
Collaborative &
Experimental
An Insider's view of Papaya Pay
What are some social events your company does?
We have a series called PapayaTalks where a co-worker presents about something that's unique and special to one them. A non-exhaustive list of topics I've had the chance to learn about: bharatnatyam, birding, cheese, tequila+mezcal, taiwanese food, the state of our school system, motorcycles, and competitive online racing.
Sean Lee
Software Engineer
How do you collaborate with other teams in the company?
As a startup, all members of our team are in constant collaboration. With an open floor plan and friendly team, we are often helping each other or spitballing ideas. In business development specifically, we work closely with the marketing and customer success teams in order to understand and convey our services to prospective clients.
Amelia Peterson
Business Development Representative
How does the company support your career growth?
I'm given the autonomy to make solutions to features I need to build. Wins are team wins, but that autonomy has improved my sense of ownership and ability to build lean and fast.
Dan Kaiser
Software Engineer
How do you empower your team to be more creative?
I like to remind everyone that we're at a startup and great ideas can come from anywhere, no matter their department or title. During each of my one-on-ones, I discuss issues a team member may be having and how we can unblock them. We also have informal brainstorming sessions during our weekly team meetings.
Christine Kuecherer
VP, Growth & Marketing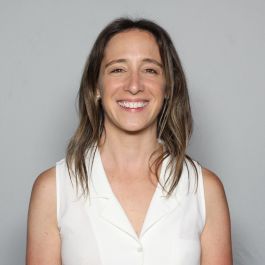 How does the company support your career growth?
We have incredible access here at Papaya. I've been able to participate in mentorship programs through First Round Capital, get advice from people leaders at Sequoia, and network with bright minds in fintech. Being at a 30-person startup, I'm able to try new things and grow on the job with support from internal and external leadership.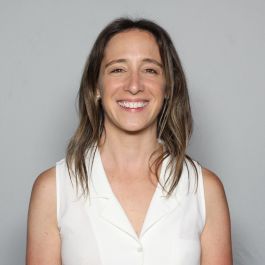 Danielle Tucker
Senior Recruiter
We're Hiring
We're
Hiring
Where we are
Our neighborhood is easily accessible from LA and the San Fernando Valley. We have access to workout classes, bars, and restaurants. Hello In-N-Out!
Perks + Benefits
Diversity
Unconscious bias training
Health Insurance & Wellness
Flexible Spending Account (FSA)
Health Insurance Benefits
Retirement & Stock Options
Child Care & Parental Leave
Jobs at Papaya Pay
5 open jobs