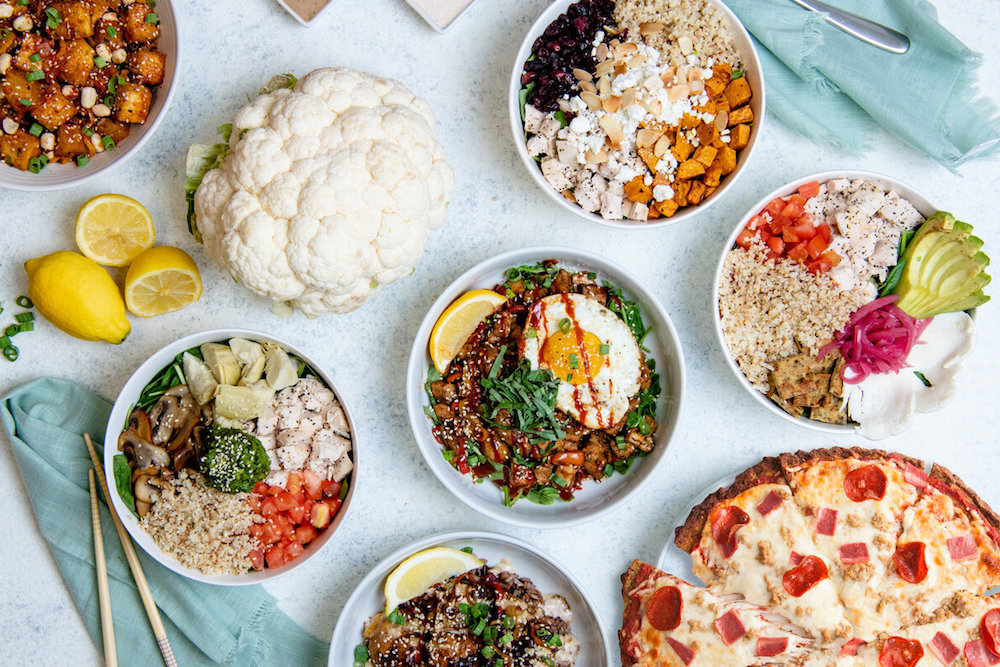 Salted believes the next generation of fast food restaurants will be quick, healthy and mostly virtual.
The LA-based company has created a platform that helps scale a portfolio of quick-service restaurant brands. This week, the company revealed that it raised $9 million in a seed funding round led by Kamine Development Corporation.
Salted's business model helps determine capital-efficient ways for digitally native restaurants to grow, while maintaining a consistent experience and quality across locations. It uses high-tech solutions like "Intelligent Kitchens" software, which relies on camera tech and data entry to manage things like prep time, order accuracy and more. The company also uses data analysis to measure restaurant performance and deliver it to the brand in real-time.
The "digitally-native" part of Salted's business model is important. Over the past few years there has been a rise in what the industry calls "ghost kitchens" — which typically involve one or more food brands sharing a kitchen to create food for delivery or takeout. Ghost kitchens aim to maximize the revenue for these food brands by cutting out things like dining space and staff while sharing a kitchen space and the ingredients needed to prepare the food.
But the concept got an extra boost during the COVID-19 pandemic, when restaurants were forced to shut their doors to in-person dining. This helped convince restaurants of the feasibility of the delivery-only or takeout-only route.
Salted CEO and founder Jeff Appelbaum believes this model is here to stay. In a blog post, he writes about how he believes that quick service restaurants will continue to embrace the digital-first strategy and still find ways to earn their customer's trust. He also doesn't necessarily embrace the term "ghost kitchens" because he believes that's just how restaurants will choose to do business.
He wrote: "As this shift plays out, new brands that we haven't even heard of yet will emerge and define the industry. They'll find ways to use technology to foster hospitality and provide layers of personalized service. They'll use data to make smart decisions about their costs and invest savings back into the quality of their products. They'll use online marketplaces as launch pads for multi-channel brand experiences that feel relevant and positive for the world and their communities. And they probably won't refer to themselves as 'ghosts.' Instead, they will define themselves by their core values and the ways they're able to earn and keep their customers' trust over long stretches of time."
Salted aims to do exactly that. The company has built a delivery-first restaurant group with 17 locations currently active across the country. It aims to reach 80 locations by the end of 2022. Some of its brands include the Korean-inspired Moonbowls, healthy pizza option Califlower Pizza and the self-explanatory $5 Salad Company. The company is also launching some physical storefronts for carryout to complement its delivery business.
This new seed funding will help fuel this expansion, and allow the company to offer its healthy fast food in a digital-first format.
"[Delivery] is just one channel for us," Appelbaum said in a statement. "It's about using our digital-first platform to win trust with customers every day and build unique, multi-channel brands that will be around in 50 years. Value is important, but values are what will make the big winners in this space."