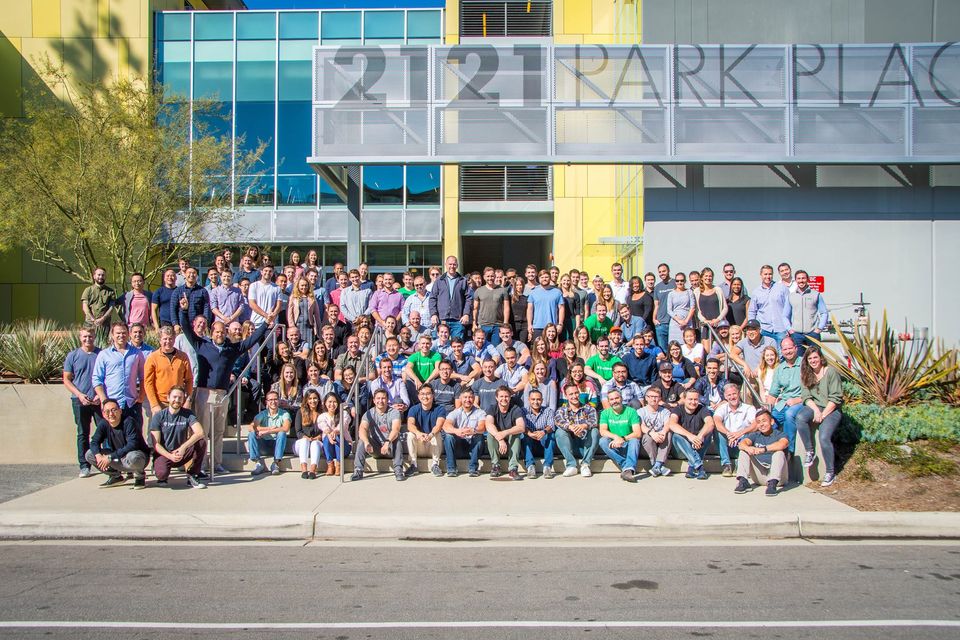 On Wednesday, global accounting and consulting firm Deloitte unveiled its latest ranking of the 2020 Technology Fast 500 and LA companies were well represented among some of North America's fastest-growing tech companies.
The 26th annual list includes companies chosen based on their fiscal year revenue growth between the years 2016 and 2019. The companies are ranked based on their percentage growth rate. Overall, the companies included in the ranking reached revenue growth ranging from 175 percent to 106,508 percent over three years. The median growth rate was 450 percent.
In addition to tech companies, companies in the media, telecommunications, life sciences and energy technology sectors were also included in the ranking. Leading the way overall was Pasadena-based pharmaceutical company Arrowhead Pharmaceuticals.
All told, 28 companies from LA County and Orange County made the list. This marks an increase from last year's ranking, when 26 companies made the cut. In terms of tech companies, Traliant topped the list in LA by ranking 13th nationally with its 16,059 percent revenue growth.
Read on below for details on the top five LA tech companies included in this year's Deloitte ranking and click here for the full list.
Rank #95, 1,205% Growth
FloQast creates software for accounting departments, so professionals can do things like assign tasks, upload documents and centralize their workflows. The company raised its $40 million Series C at the beginning of the year, which brings its total funding raised to $93 million. The company has been growing rapidly, adding 275 customers in 2019.
Rank #89, 1,290% Growth
PeerStreet has created an online marketplace where people can invest in real estate debt. Similar to mortgage companies, the El Segundo company's investors make money as borrowers pay off their loans. Before PeerStreet, real estate debt investing hasn't been typically available for average investors.
Rank #68, 1,947% Growth
AuditBoard provides audit, risk and compliance teams with software tools to help enterprises manage risk. Major companies that use the company's platform include AAA, Walmart and Intel. The company was founded in 2014 and is based in both El Segundo and Cerritos. Last year, AuditBoard took the No. 3 spot on the Deloitte Technology Fast 500 list with 16,682 percent growth.
Rank #21, 9,860% Growth
Founded in 2015, PureSpectrum is an automation platform that helps with sampling and survey data. The company recently expanded its product offering by acquiring market research company Inteligx.
Rank #13, 16,059% Growth
While compliance training is important for every workplace, Traliant wants to make it more engaging, with video content similar to what you'd find on Netflix or Hulu. The Manhattan Beach company offers a library of training content, including diversity training, sexual harassment training and more.