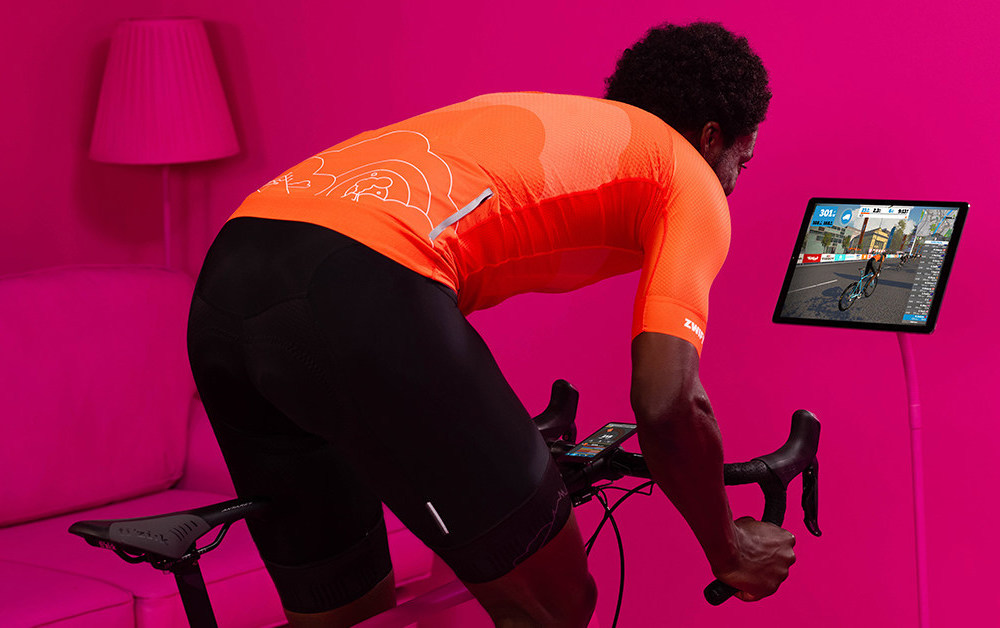 Odds are that the COVID-19 pandemic has uprooted your normal fitness routine with gyms across the country closed or operating under restrictions. While some people still hit the road for their cardio needs, many have opted for at-home workouts or virtual fitness classes. Long Beach-based startup Zwift hopes to ride this trend all the way to the finish line.
On Wednesday, Zwift announced that it raised a massive $450 million Series C investment round led by KKR. This reportedly brings the company's valuation to over $1 billion.
Zwift has created an online fitness platform that makes working out feel like playing a video game. Users download the Zwift app on their device and then ride, run or compete in a virtual world. With the help of running trackers and connected bicycle trainers, the Zwift app can measure how fast you're moving and other metrics and send that information to the app. From there, Zwift lets you go on recreational runs or rides, train in order to break personal records or even compete with real people online.
The whole experience is an immersive way to make your running or bicycle training more engaging without leaving your house.
Zwift has over 2.5 million users registered across 190 countries. The company has become more prominent in 2020 and even hosted a virtual Tour de France event in July, which was broadcast to over 130 countries.
The company's new funding will allow it to further develop its platform, as well as design more Zwift hardware like bike trainers and sensors. The company is also currently hiring across various roles in engineering, game design, product and more.
"With this investment, Zwift is primed to operate in a broader fitness market and deliver on our ambition to provide gamified fitness through integrated software and hardware, to anyone who wants to have fun while getting fit at home," CEO and co-founder Eric Min said in a statement.
He continued, "We will be accelerating our investment in the core business, improving the overall product experience, and bringing forward new features, more content and Zwift-designed hardware, all with the support of KKR and our new outside investors who can help drive our growth. To make this happen, we will be increasing headcount within our core product teams, investing in the very best people."