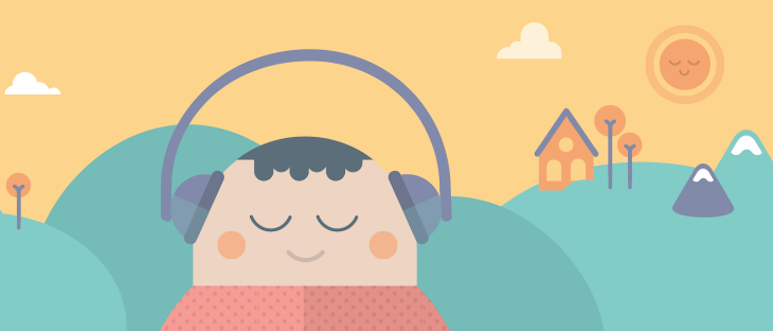 Santa Monica-based meditation and wellness startup Headspace announced Friday it is rolling out new content and a free one-year subscription for all unemployed Americans.
More than 36 million Americans have filed for unemployment in just the last two months, with some economists warning the country's jobless rate will peak at 25 percent, rivaling the worst period of the Great Depression. Dr. Megan Jones Bell, Headspace's chief science officer, says the stress brought on by losing a job takes a toll on mental health, so the company is trying to help as many of these people as possible with the resources it has.
"Job loss can have a substantial negative impact on people's self-efficacy as well as their sense of control, which are two important anchors of mental health," Jones Bell said in a statement. "As a company committed to advancing the field of mindfulness and meditation through clinically validated research, we know that Headspace meditations have been shown to have favorable outcomes of interventions on key measures like reduced stress, reduced irritability, decreased aggression and increased resilience."
Unemployed and furloughed Americans must register for their free Headspace Plus subscription on this website, where they will be asked questions about their most recent employer and position, employment status and location. Once approved, users can access more than 1,200 hours of content related to things like sleep, kids and exercise.
In addition, the company is preparing to debut a new collection of content called Living Through Unemployment, which will feature meditations on "adapting to sudden change," "sadness and loss," "recovering confidence" and "finding purpose." This will also be made free to unemployed Americans. It's slated to launch next Monday.
This latest offering is just one of many that Headspace has launched over the last few months as part of its larger Headspace Promise Initiative. The company is offering free subscriptions to New Yorkers and healthcare workers as well to achieve its broader goal of keeping us all mentally well in the midst of this pandemic.
"While meditation and mindfulness can't change our circumstances in life, it can help us change our perspective on those circumstances. And, now more than ever, that's an incredibly powerful skill to learn," CEO and co-founder Richard Pierson said in a statement. "As a company dedicated to improving the health and happiness of the world, we take our responsibility to help support people's mental health very seriously. It's our promise today and for whatever tomorrow brings."