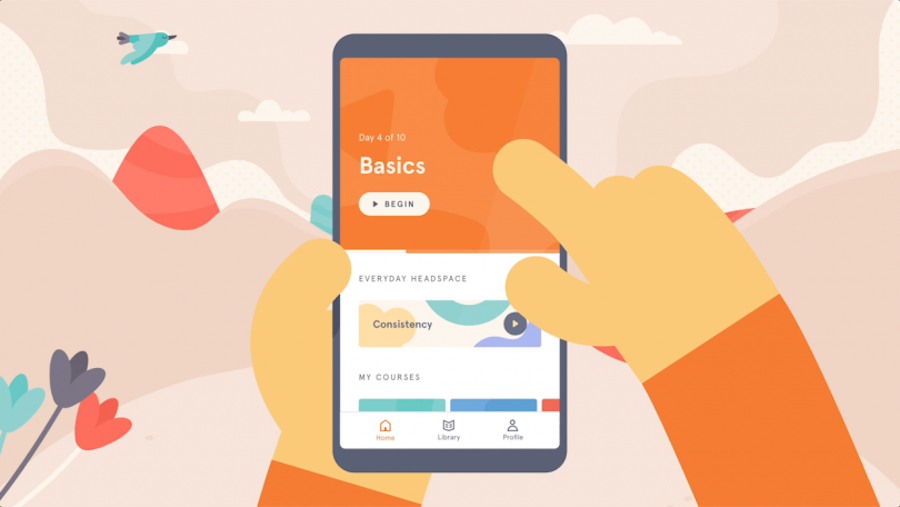 Headspace, a mindfulness and meditation startup out of Santa Monica, announced Monday it will be providing free Headspace Plus subscriptions to United States-based healthcare workers through the end of the year in order to combat the rising levels of stress and burnout relating to the coronavirus pandemic.
The New York Times reported that, as of Monday afternoon, more than 3,800 people have tested positive for COVID-19 in the U.S., with more than 1,100 of these cases reported since Friday morning. This surge is leaving hospitals throughout the country overwhelmed, forcing personnel to work in overdrive to compensate.
"Healthcare providers are on the front lines of this public-health crisis, making sure our communities receive necessary and critical care," Dr. Megan Jones Bell, Headspace's chief science officer, said in a statement. "That's why it's crucial for us to find ways to support their mental health and provide them with tools for managing the very real personal toll this crisis takes on them in particular."
Starting Monday, any U.S.-based healthcare professional working in a public-health setting can use their National Provider Identifier to receive a free subscription to Headspace Plus. All subscribers will receive more than 1,200 hours of meditation and mindfulness content through the end of the year.
The company says it is actively working with global non-governmental organizations, health systems and government officials to efficiently identify healthcare providers in other countries so this deal can eventually be offered worldwide.
This outbreak isn't only affecting healthcare workers, though. The U.S. has entered into its first week of widespread school and office closures and several cities have placed strict bans on public gatherings, forcing bars and restaurants to shutter their doors. No one is certain how long this disruption will last, making it a stressful time for everyone.
"This is the defining global health crisis of our time," World Health Organization Director-General Tedros Adhanom Ghebreyesus told NPR. "The days, weeks and months ahead will be a test of our resolve, a test of our trust in science and a test of solidarity."
With this in mind, Headspace also announced that it is offering a free collection of meditation and sleep exercises called "Weathering the Storm" to help everyone around the world deal with the stresses related to the COVID-19 outbreak. This content will be available in English, French, German, Spanish and Portuguese.
"This is our small way of helping people around the world find some calm and compassion for themselves and those around them in a truly trying time," CEO and co-founder Rich Pierson said in a blog post. "We hope these small gestures can help all of us look after the health and happiness of our minds as well as the people around us."