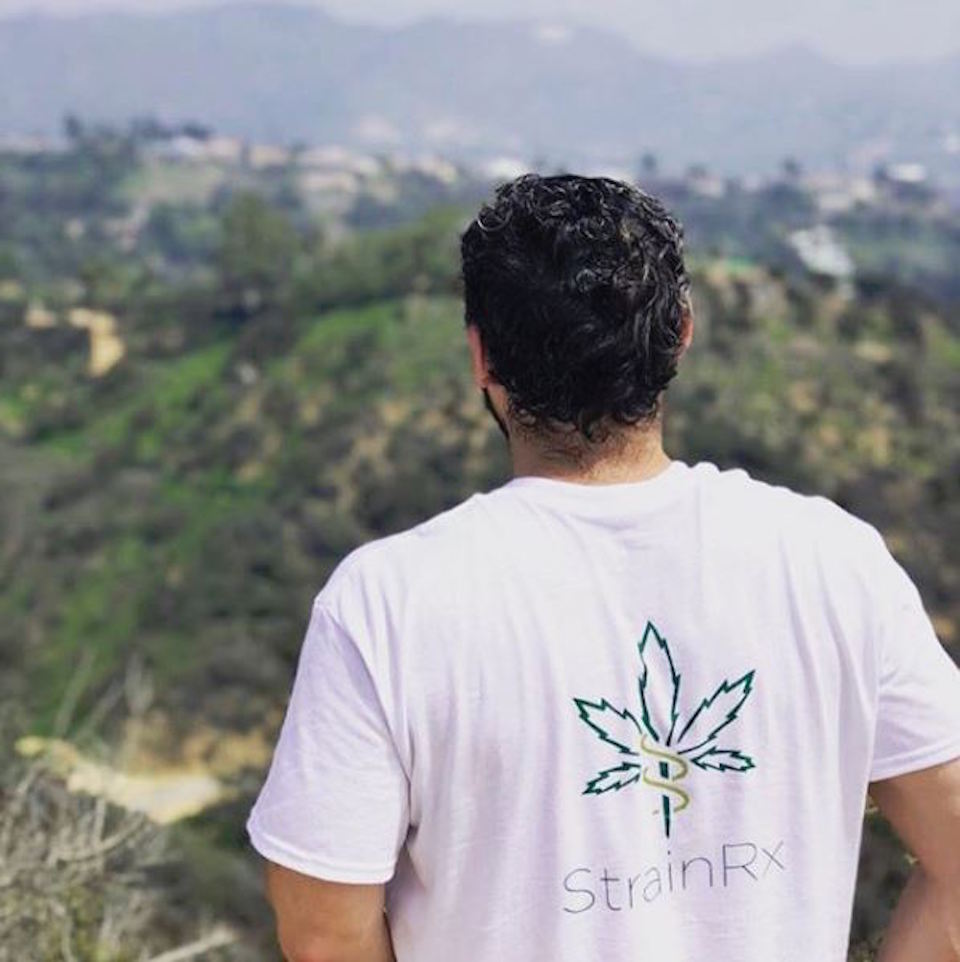 Alec Perelman was new to cannabis. He wanted something to amplify his creativity and help him focus, and he'd been told there were kinds of marijuana that could do both. The question was finding the right strain — and for Perelman, there was no obvious answer.
The experience led Perelman to found StrainRx, an intelligence program for both recreational and medical cannabis users. The platform, launched in 2016, provides data on how much certain strains of cannabis should cost and what effects they have on the body, asking users questions about how they want to feel and matching them with the right product. In practice, StrainRx effectively reverse-engineers the process of buying weed.
The problem, as Perelman explained it, is that most users don't realize that there's a difference between kinds of cannabis strains and how they affect the body.
"Products like WeedMaps show how most people are thinking of about cannabis information now, as pins on a map. But that doesn't tell you what's actually in the dispensary or what they might have that you might need," Perelman told us in an interview.
"We start from the end. Rather than just creating a user experience where it's like, 'Here are a bunch of dispensaries, good luck,' we want to create an intentional experience for users," he explained.  
Like life, marijuana is complicated.
When legalization went into effect in California on January 1, 2018, reports about its estimated growth were feverish. Tax from legalized weed products was expected to be a huge windfall for the state, projected to hit $630 million by the end of 2018. Analysts projected pot would outsell beer.
The reality of the cannabis market is arguably more modest. This week the LA Times pointed out that, based on taxes collected since January 1, 2018, the state is expected to bring in only $471 million in revenue this fiscal year.
Still, the global market for cannabis and cannabis-related resources is growing. That much is undeniable. But it's also new, and like most new things, needs some time to learn and grow up. For Perelman and LA-based StrainRx, that presents a huge opportunity.
In the next five years I hope StrainRX will become the standard for how people learn about cannabis products."
The platform has the infrastructure in place to connect dispensaries, growers and customers, as well as a process for inspecting and ranking strains of cannabis. Powered by a small team of engineers and ops pros, StrainRx partners with cannabis retailers in the U.S. and Canada but receives online traffic from around the globe.
"In the next five years I hope StrainRX will become the standard for how people learn about cannabis products; from how users learn about them to how cultivators can publish the kind of data that is required by law for consumers to see. It can create a standard for cannabis internationally or at least in the Americas."