Here in Southern California, there's a lot to be thankful for: the weather, the geography and the wide assortment of restaurants and bars. Then there's the seemingly endless potential for employment in tech. This will, quite literally, pay the bills. If you're looking for a change, or just want to know what's open, keep these five tech startups in mind.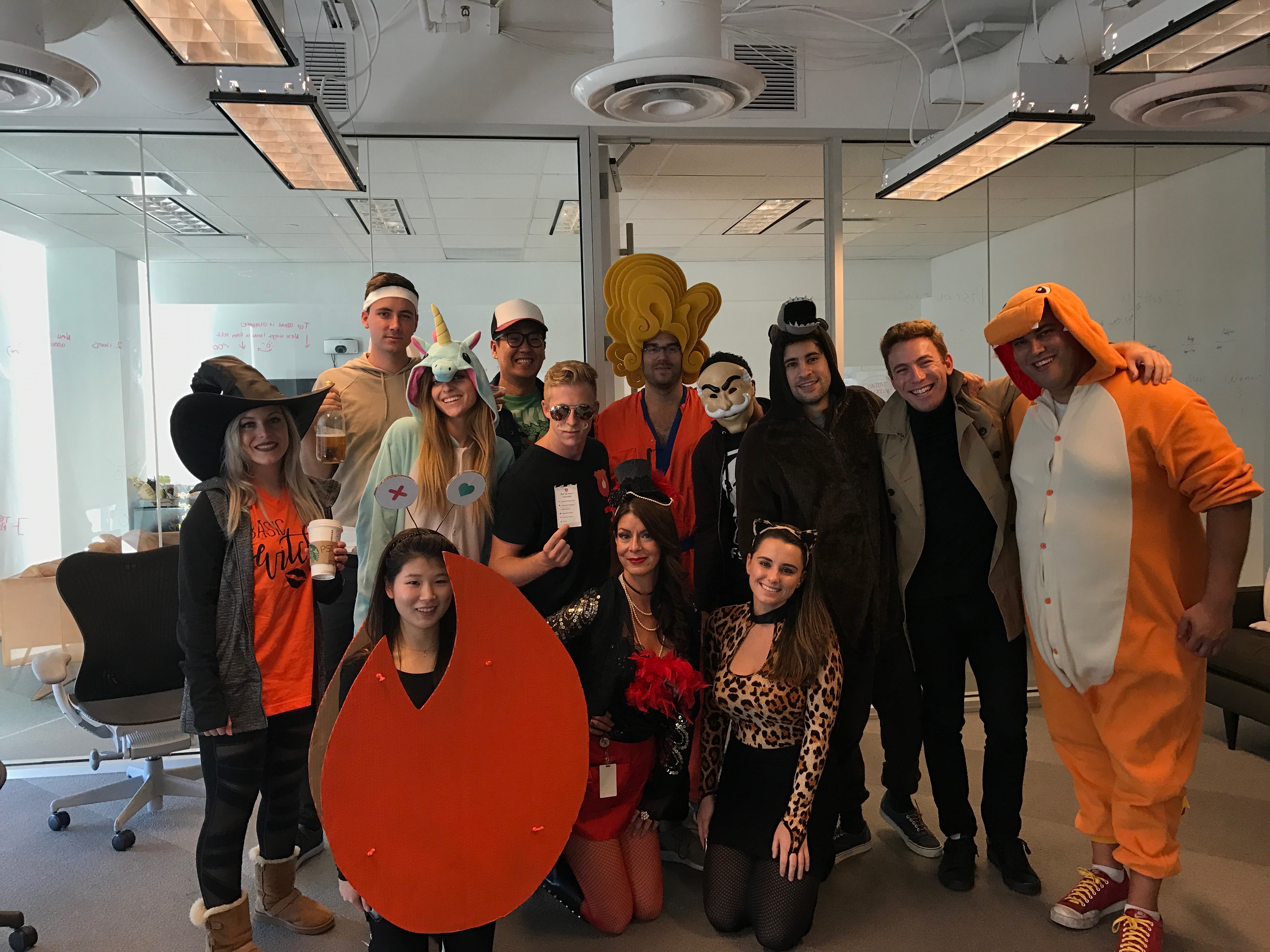 What they do: Launched just five years ago, Tinder's location-based dating app has changed the way many people connect.
Headquarters: West Hollywood
Founded: 2012
The perks: Full health benefits (medical, dental, vision); 401(k); onsite fitness classes, including boot camp, kickboxing, Zumba, yoga and pilates, as well as a basketball court; daily catered lunch and dinner; fully stocked kitchen with an endless assortment of snacks and drinks, including kombucha, cold brew, beer on tap and daily fresh pressed juice. 
The pitch: "We're looking for people who are willing to take risks and have a learning mindset," said Maria Zhang, CTO. "Our team is serious about engineering, computer science and solving complex problems. We take pride in our professional development programs — from boot camps to mentorship programs, to training delivered by industry experts. We're looking for people who want to engage in and contribute to helping one another grow."
What employees love: "In a time where we see the world becoming more insular, I love working with a great team on a mission to introduce millions of people around the world to each other," said Alex Ross, director of engineering. "Our team is still small, so every one of us has a huge opportunity to make an impact and move us toward that mission. As an engineer, it's incredible to get to work at such a large scale in a fast-paced environment alongside such an amazing team."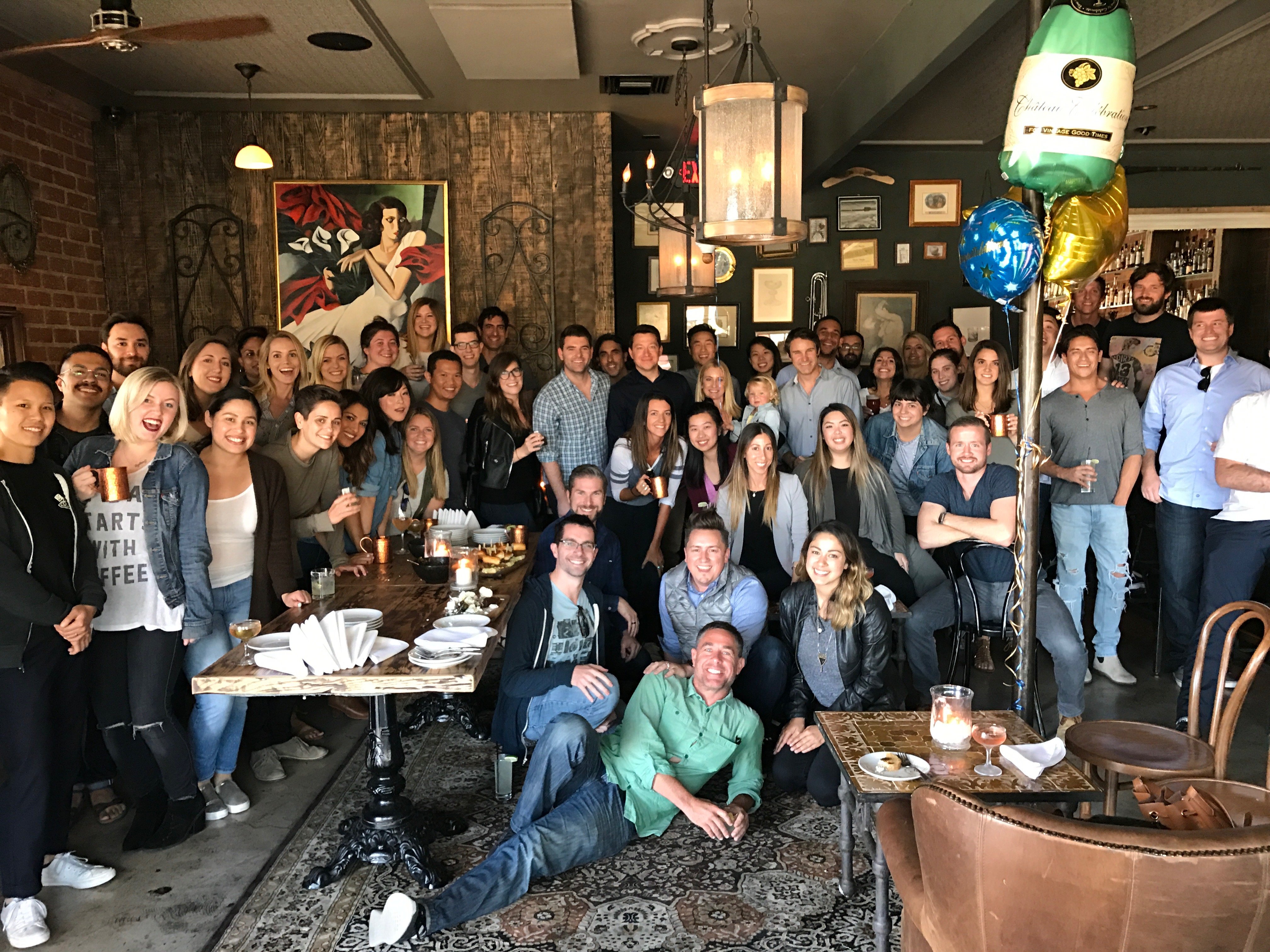 What they do: ChowNow has developed a platform that helps local restaurants with their online ordering and marketing efforts. Recently, the company closed a $20 million Series B round of funding after surpassing 8,000 restaurant clients. It is currently on pace to help those clients process upwards of $400 million in the next year.
Headquarters: Playa Vista
Founded: 2012
The perks: Ongoing training and growth opportunities; rock solid medical, dental and vision plans; open vacation policy; paid holidays; generous parental leave (primary and secondary); employer contributing student loan assistance program; commuter benefits (including Uber Pool); employee stock incentive plan.
The pitch: "As a growing team, we've attracted engineers who are highly skilled craftspeople and teachers," said Chris Bennett, director of engineering. "Continued skill-honing and learning is part of our culture. Candidates that demonstrate a history of and passion for professional development (for both themselves and peers) will fit right in with our diverse and talented engineering team."
What employees love: "Starting as a graphic design intern and now working as a front-end developer, I can definitely attest to ChowNow being an amazing place to grow your career," said Kim Shen, front-end developer. "I've been here a little more than five years, and am still growing constantly both personally and professionally. At ChowNow, culture isn't just free food and fun outings. We genuinely care about the clients we serve and the people we work with."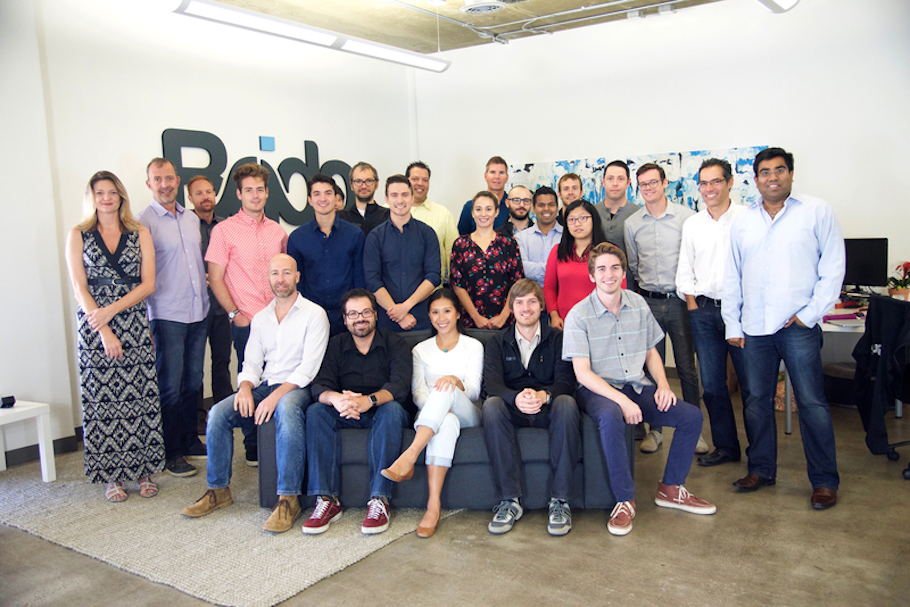 What they do: Bridg is a software company with a platform that uses artificial intelligence and big data to help restaurants and retailers identify who their customers are.
Headquarters: West LA
Founded: 2012
The perks: 401(k) matching; medical; generous PTO; stock options; stocked kitchen; secure covered parking; a location just two minutes from the 405, within walking distance to wonderful restaurants and shopping.
The pitch: "We need people who are motivated to close the technology gap between brick-and-mortar and online enterprises, which currently favors giants like Amazon over companies with storefronts," said Philip Hopkins, senior product manager.
Pavan Pulipati, lead QA engineer, described ideal candidates as: "People who are enthusiastic and take initiative, and who care about the company goals, the products they produce, the team they work with and the experience of the end user."  
What employees love: "Bridg is a company where the opportunities are truly endless," said Stephanie Wiger, client success manager. "We have a unique opportunity to really work as a companywide team, learn a lot and work with people you love."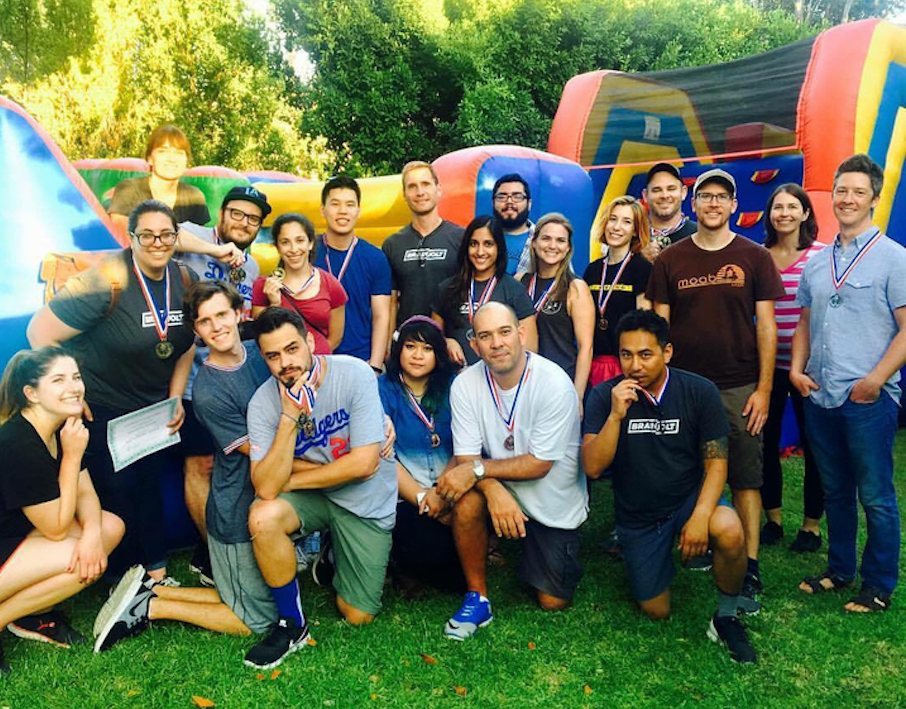 What they do: Brainjolt is one part viral media network and one part engagement agency, helping the company's properties reach more than 300 million users each month with stories, quizzes and more.
​​​​​​Founded: 2013
Headquarters: Pasadena, CA
The perks: Company-sponsored gym membership; home internet and cell phone subsidy; flexible hours; unlimited PTO; monthly personal book budget; Audible, Spotify and Netflix subscriptions. 
The pitch: "We're looking for diligent, analytically-minded leaders who are true experts in their field. If you're a fan of lateral thinking and hard work in a fast-paced and constantly improving environment, we want to talk," said Kim Gloeckl, senior manager of partnerships.  
What the employees love: "I love working at Brainjolt because I genuinely get along with all of my coworkers," said Stephanie Rheingold, content strategist. "They're cool people. Plus — our managers listen to us, allow us to try new things and treat us with respect."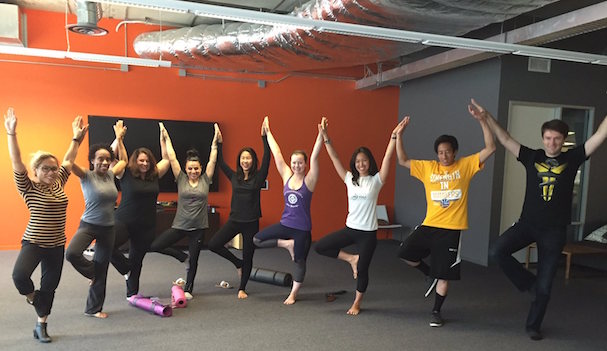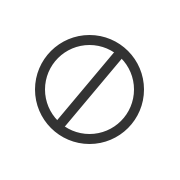 What they do: Founded nearly 20 years ago, Core Digital Media has established itself as one of Southern California's leaders in online marketing and customer acquisition solutions.
Headquarters: Playa Vista
Founded: 1999
The perks: Medical, dental and vision benefits; 401(k); flexible PTO; community volunteering opportunities; training and organizational development; game room, ping pong table and shuffleboard; wellness program. 
The pitch: "We are a marketing technology company looking for team members that care about the work and their team members, have a strong work ethic, enjoy solving problems and want to win in a team environment," said Vince Lewis, COO.
What employees love: "I feel like I'm at home here," said Abhishek Sapolia, senior software engineer. "This company awakens my entrepreneurial skills and provides me with a platform to think about new ideas and how I believe in them."