Even more than its tech scene, LA is known for its traffic. 
For some lucky commuters, a 15-minute joy ride or 20-minute subway trip is all it takes. For everyone else, well, buckle in. 
As tech startups crop up across Los Angeles County, our traffic woes aren't necessarily on the up and up. But for these four employees, the opportunity do what they love at companies where their work matters makes it all worth the wait — and they've got a few tricks up their sleeves to make the most of their time spent in gridlock.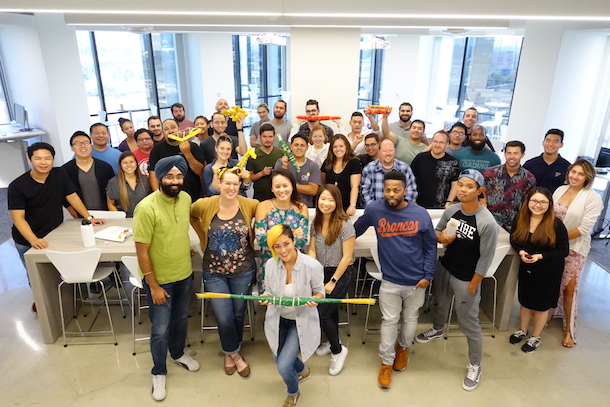 Cie Digital Labs is an Irvine-based startup that works with global brands to solve specific business challenges and create strategies to help the companies succeed.
Employee: Alvin Fong, COO; two years with the company.
Commute: Greater Pasadena to Irvine; about 50 miles, 80 minutes each way, four to five days a week.
Why so far?
CDL is executing against an exciting business model where we incubate and accelerate start-ups while also creating high-impact solutions for large-scale, consumer-facing companies. CDL has already sold Cie Games for $100M, created the largest native advertising platform in Nativo, which has raised $32M in funding, and we have several others in stealth mode. 
How do you stay productive while making the drive?
The driving time creates a great opportunity to plan out the day, digest conversations, synthesize all the inputs we receive, think through core challenges and catch up with partners and team members via phone.
How does Cie Digital Labs accommodate your commute?
We have many great employees who commute into Irvine. We stagger our day to start at 10 a.m. to help offset against peak traffic times. Meetings include conference calls so that team members can participate while offsite. We also have a work-from-home policy.
Take advantage of all the time that is made available and enjoy the ride.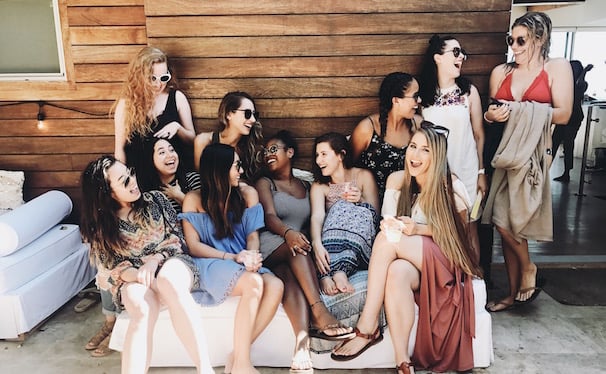 Since launching in 2010, FabFitFun has established itself as a true giant in the e-commerce space, with its curated subscription box reaching thousands of women in North America each month.
Employee: Gina Hwang, director of finance, one year with the company.
Commute: Torrance to West Hollywood; 18 miles, 60 to 75 minutes each way, four or five days weekly.
Why so far?
We decided to buy a house in the South Bay to be closer to the family to help with our growing family.
How do you stay productive while making the drive?
First and foremost, I don't text while driving. It's tempting to do so when you're in the car for that long, but I've seen enough accidents during my commute to know it's not worth it. Before I start the drive, I set my Waze and scan my calendar for the day and week so I can think about how to organize priorities for the day. Sometimes, I will use voice commands on my phone to record notes and a to-do list that I'll email to myself. I also use the time to pump (I have a 5-month-old). Occasionally, on the way home, I will dial into meetings with my headset. If I'm not on a call or thinking about work, I listen to NPR or podcasts to keep up to date with news.
How does FabFitFun accommodate your commute?
When I decided to buy a house in Torrance, I knew that my commute to any job would likely be 40 to 60 minutes. I was very open about my long commute when I interviewed, and fortunately, FabFitFun was very understanding and willing to work with me on a flexible schedule. I could tell from the start that the objective was to maximize productivity and efficiency while having a true concern for employee satisfaction.
I have an incredible manager and team that has allowed me to set hours that avoid rush hour and minimize my time in traffic, and I have the option to work from home one day a week. As a director, I'm involved in meetings and projects that span across many departments, so it really takes the support of the whole company to make my schedule work. Technology also enables me to work efficiently when I'm not physically in the office, whether it's communicating on Slack or utilizing web conferences to attend and present in meetings remotely.
Has your experience making these trips taught you any lessons in productivity?
When you spend 8 or more hours a week commuting, you can easily get frustrated and feel like you're wasting your time. But sometimes, a break and time to organize and reset can actually help improve productivity (outside of the car). The commute can serve as a great opportunity to do just that, whether it's catching up on the phone with friends or just listening to some feel-good music.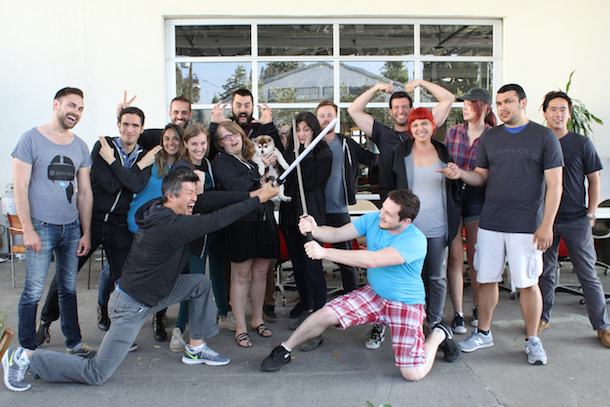 VR gaming studio Survios finished off a monster 2016 by closing a $50 million Series C and being named as one of 50 startups to watch in 2017 by Built In LA. The studio's debut title, Raw Data, became the first virtual reality game to top the global Steam charts.
Employee: Drew Greeley, director of talent, one year with Survios.
Commute: Woodland Hills to Culver City; around 25 miles, at least one hour there and 30 to 45 minutes back after 7:30 p.m., every weekday.
Why so far?
Affordability — where I live, I get more bang for my buck. In Woodland Hills, I live in a new, spacious apartment with stainless steel appliances, washer and dryer in unit and air conditioning. On top of that, the community has tons of useful amenities, like an Olympic pool, full gym, barbecue area and ample secure indoor parking for residents and their guests. The price I pay for my awesome place in Woodland Hills would only get me a closet on the West Side — even though I would prefer to live there if I could.
How do you stay productive while making the drive?  
I schedule candidate screening calls or other important conversations during my drive time — using a hands-free Bluetooth device, of course!
How does Survios accommodate your commute?
Survios is great at providing a flexible schedule, so I try to coordinate my commute around heavy traffic windows. Survios also gives me the option to work from home on occasion, but because of the amazing culture, it's hard for me to stay away from the office (FOMO).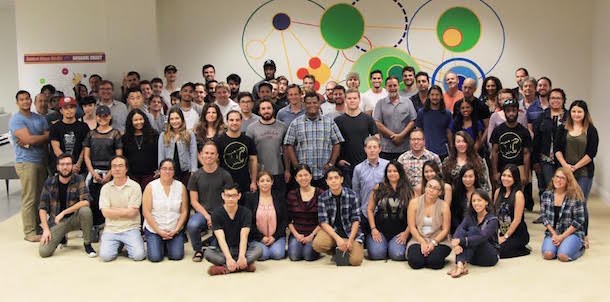 Located in Woodland Hills, Golden Hippo Media is a digital marketing company that creates high-quality content for brands across multiple media platforms.
Employee: Jordan Harris, senior risk analyst, five months with the company.
Commute: Redondo Beach to Woodland Hills; around 40 miles, 90 minutes there and 90 to 120 minutes back, every weekday. (All time high: 165 minutes home from the office on a Friday.)
Why so far?
I love living close to the beach and I really love the South Bay! Since I am not too fond of the Valley and the heat, I have decided that it is worth it for me. 
How do you stay productive while making the drive?
I take conference call dial-ins over Bluetooth to coordinate with my team and vendors.
How does Golden Hippo accommodate your commute?
They offer me a flexible start time so that I can arrive when needed, based on the day and hour's traffic conditions.
Has your experience making these trips taught you any lessons in productivity?
It made me appreciate my old Bay Area commute of 30 minutes that I used to complain about! But it has shown me that I can bang out the basic and easy tasks at home before I jump in the car and get to the office to handle more team-oriented activities and do everyone's favorite office tradition: meetings.
Responses edited for clarity, length and style. Images via participating companies.
Have a news tip for us or know of a company that deserves coverage? Let us know or follow us on Facebook.