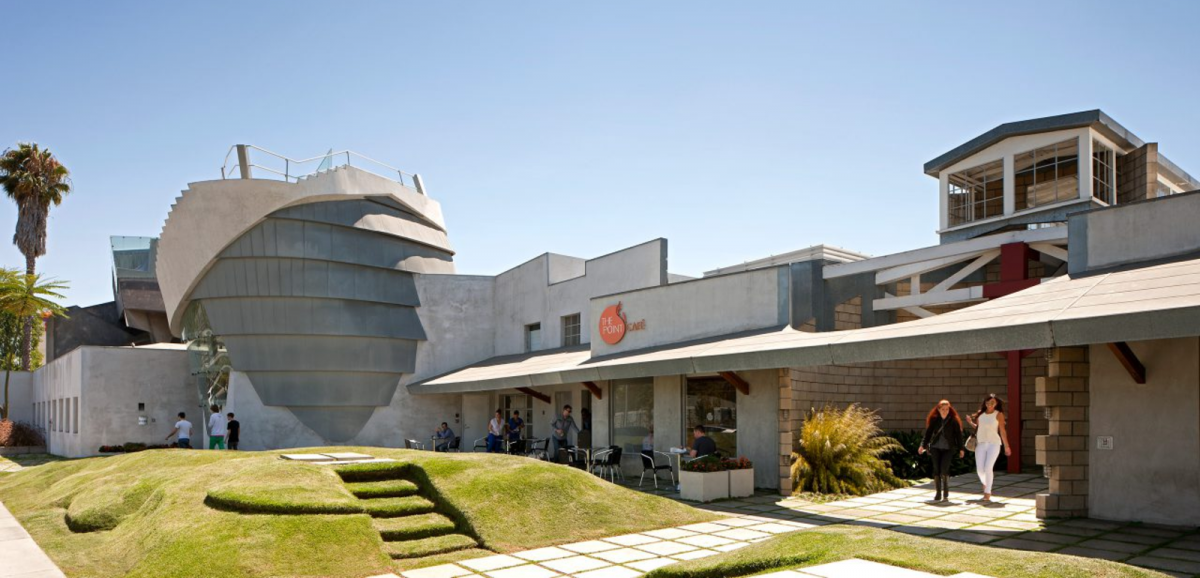 In Los Angeles, location is everything. This is especially true when it comes to the tech startups that call LA home. Until recently, it was almost uncommon to see a tech company headquartered outside of Santa Monica or Venice, but that's not the case anymore.
Culver City has always been an important place for the entertainment industry. Because of its central location, it's no surprise the neighborhood has attracted a number of tech companies over recent years, but the location many of them chose to set up shop isn't exactly where you would expect.
The Hayden Tract was a downtrodden industrial area named after 1940s glass developer Sam Hayden. But over the last 20 years, architectural firm Eric Owen Moss Architects and local developer Samitaur Constructs have teamed up to redevelop the stretch of land into a collection of architecturally stunning set of office buildings in what looks at times more like a Tim Burton movie set than a tech center.
Today, a number of tech companies call the Hayden Tract home. Check 'em out below.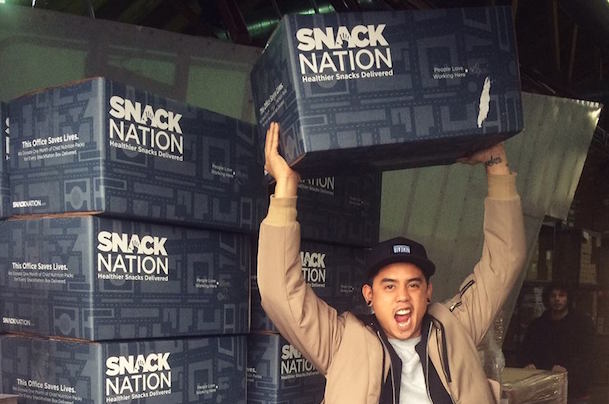 When most people think of subscription services, they think of a small package showing up in their personal mailbox once a month. Founded in 2008, SnackNation isn't all that different, except that their audience is other tech companies. The company provides bulk orders of healthy snacks and drinks for businesses across the country.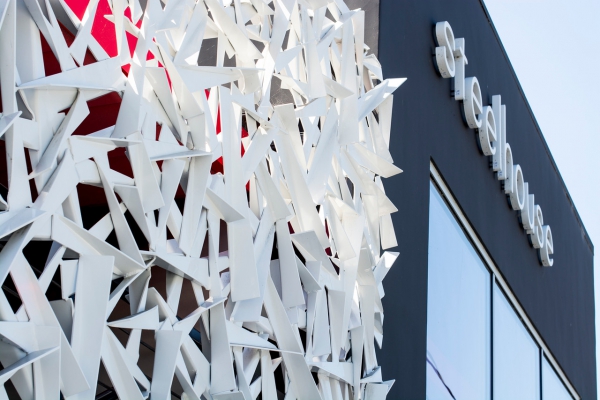 Founded in 2009, SteelHouse has established itself as one of Southern California's best-known adtech solutions. The company's proprietary platform helps businesses create and optimize the perfect digital marketing campaign, complete with creative development, audience segmentation, media placement and real-time reporting.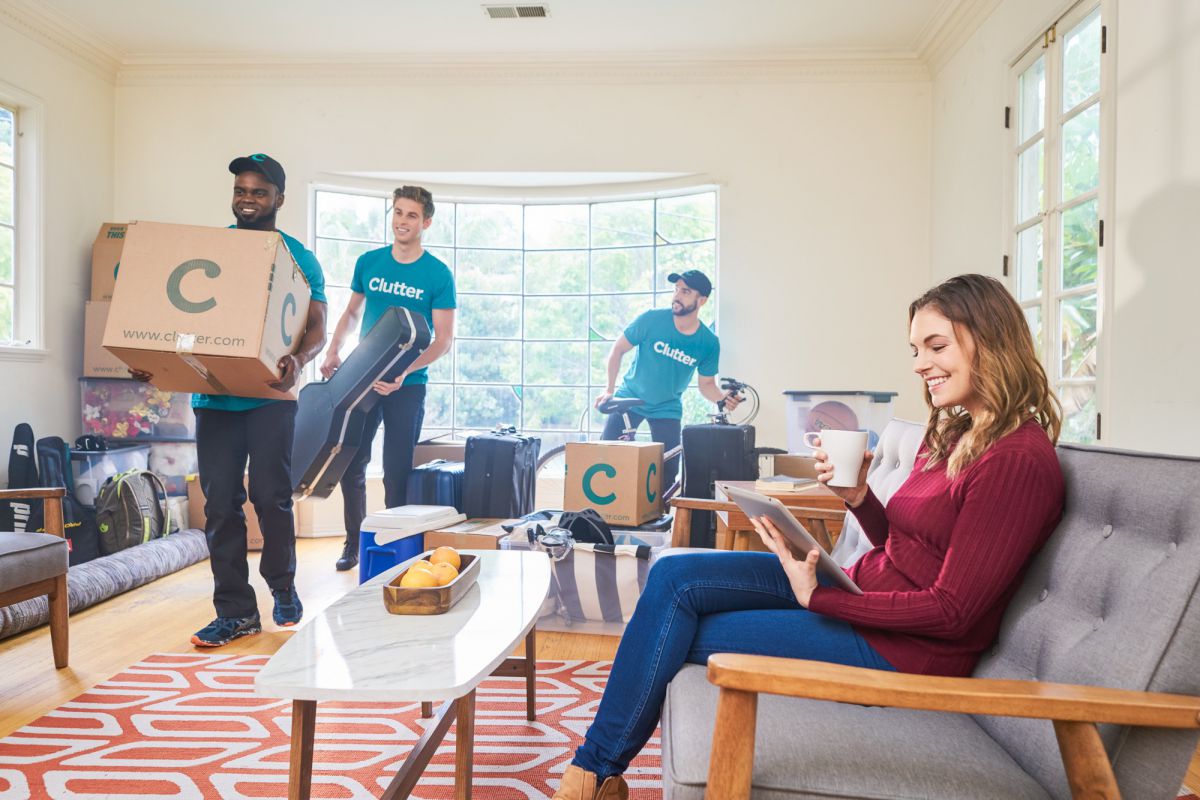 Next generation storage startup Clutter has had a pretty big 2017. In June, the company closed a massive Series C, one of the biggest rounds in an unusually hot month in funding for LA tech startups. Now operational in nine major markets in the U.S., the company has a number of offices in the LA area, but the headquarters is situated in one of the major office parks in Culver City.
Founded in 2011, OpenDrives develops next generation storage technologies for filmmakers. Their price/performance metric is one of the first of its kind among high-end storage vendors, allowing studios to keep their film assets in an online form throughout the editorial and visual effects process.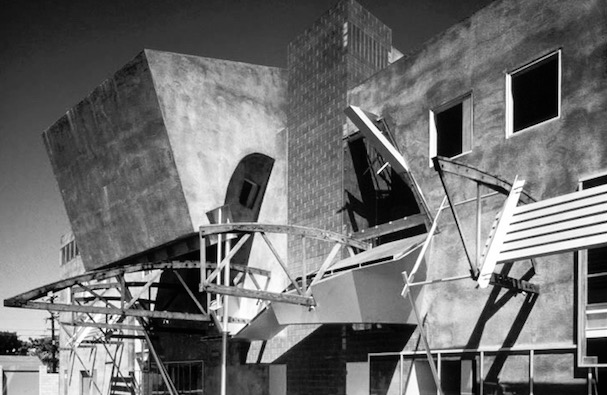 Advertising and marketing technology startup AudienceX provides end-to-end digital solutions for brands and agency partners. The company works with some of the biggest companies on the planet, including Universal, Intuit, UCLA and TripAdvisor, among others. They also have offices in Denver and Dallas.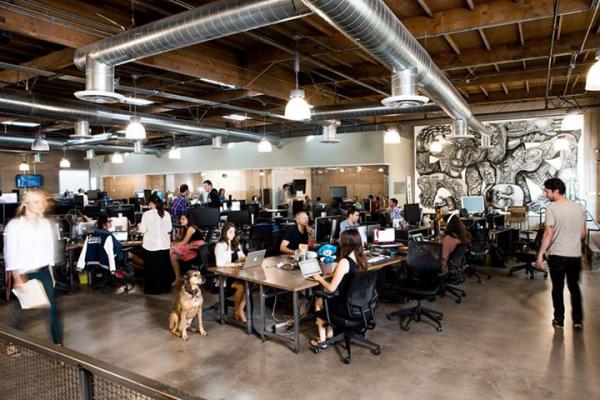 Scopely, one of LA's most noteworthy gaming companies, recently closed a $60 million round less than a year after securing its Series B. Founded by Walter Driver, Ankur Bulsara, Eric Futoran and Eytan Elbaz, the company boasts a robust portfolio of games, including collaborations with "The Walking Dead," "WWE," "Wheel of Fortune" and Ellen DeGeneres.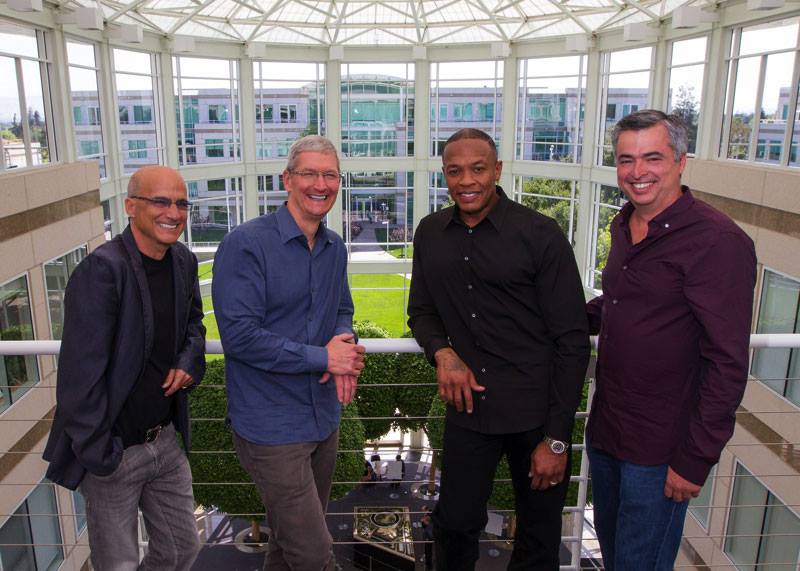 Beats Electronics is Dr. Dre and Jimmy Iovene's media and consumer electronics startup. Aside from the fact that the company was founded by two of the most successful music industry professionals of all time, Beats has a particularly interesting backstory. A hit from day one, the company sold half its shares to HTC just four years after launching. Over the next two years, the company acquired those shares back in two separate deals before ultimately selling to Apple for $3 billion.
Mobile game developer Jam City is located just south of National Boulevard on Eastham Drive. Formerly known as SGN, the company was founded by Chris DeWolfe and Aber Whitcomb, the same guys who created MySpace back in the early 2000s. The company's portfolio is impressive, with mobile hits like Cookie Jam and collaborations on projects involving Family Guy, Futurama and Peanuts.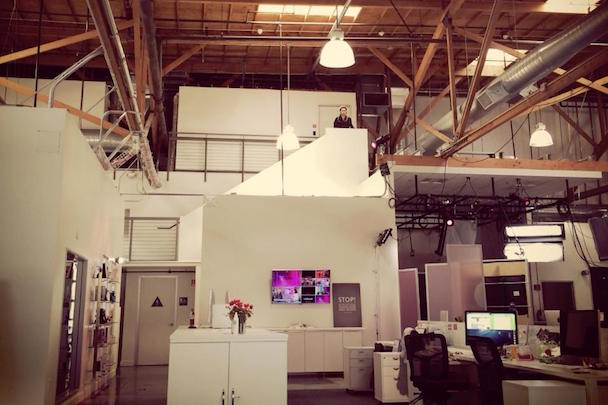 Digital media powerhouse PopSugar wasn't founded in LA and its headquarters are still in the Bay Area, but even this company isn't immune from LA's status as the entertainment capital of the world. The company's studio on Eastham is one of two offices in LA, with the other — dedicated to sales and marketing — falling just outside the boundaries of the Hayden Tract.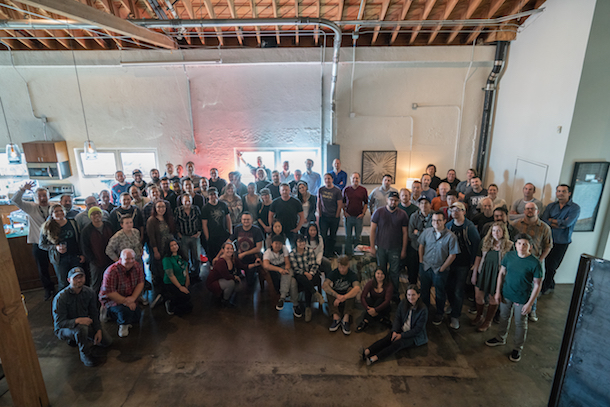 Zoic Studios is a technology firm that provides a suite of compositing and production management solutions for a number of media channels. Be it advertising, video games or commercials, the startup delivers awesome content for its partners. The company has been a resident of its 17,670-foot Eastham abode since way back in 2004.