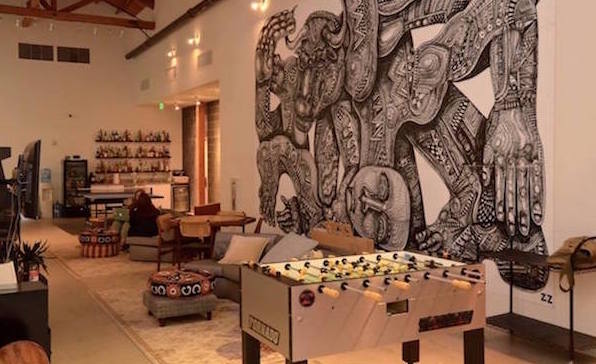 In a particularly busy week for LA tech — one that saw funding announcements pop up nearly every single day — one startup waited until late on Thursday to get in on the funding action.
Culver City-based Scopely, the prolific mobile video game publisher, announced it had closed its Series C this afternoon, worth $60 million, making it the second $60-plus million Series C of the week. The funding comes less than a year after the company closed its Series B, which was announced last July.
The round of funding was led by Revolution Growth, which is run by a handful of former AOL executives, and also saw participation from Greenspring Associates, Sands Capital Ventures, Cross Creek Advisors and Pritzker Group Venture Capital. As a part of the round, Revolution Growth Managing Partner Donn Davis will join Scopely's board.
"Closing less than 12 months after our Series B financing, Scopely's new $60M Series C financing is a great validation of the company's momentum over the last year and because the company has already reached profitability this capital infusion will enable us to expand the business through inorganic means while we continue to execute on our path of organic growth in parallel," said CEO and co-founder Walter Driver in a statement. "The opportunity to work with the founding team of AOL is extremely exciting for us as they have a long history of operating at the intersection of technology and media."
Scopely boasts a network of more than 125 million players playing games across a number of genres. Their hit "The Walking Dead: Road to Survival" has been played by more than 40 million people to date, and generates nine-figure annual revenues.
Images via Scopely
Have a news tip for us or know of a company that deserves coverage? Let us know and follow us on LinkedIn.