One of the best parts about living in LA is the diversity we encounter on a daily basis. The city is full of transplants, and for the first time, LA is establishing itself as a leader in something other than entertainment. For these three startups, the benefits of calling Los Angeles home were enough to get them to uproot and relocate across the country.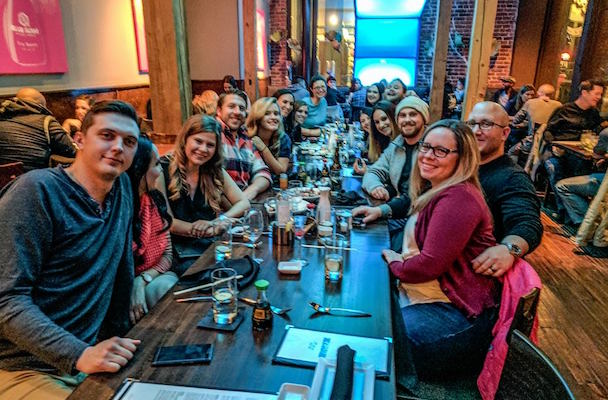 Previously located: Denver
Doctors do not go to medical school to learn how to run a business. Saving lives is one thing, but keeping up with things like SEO, a sales funnel and maintaining a digital presence are entirely different. WhiskerCloud has developed a platform that allows veterinarians to do all of those things, letting them focus on keeping our animals healthy. Earlier this year, the startup was named to Built In Colorado's 50 startups to watch in 2017. According to Founder Adam Greenbaum, the mix between the lifestyle LA offered and its access to tech talent were major reasons the company is moving to Southern California.
How was WhiskerCloud founded?
I had this idea years ago while running the digital marketing agency that I had founded. I was tired of marketing products I didn't care about and I wanted to work in a field that I was passionate about. I love the veterinary world because these are such nice, caring people that have dedicated their lives to taking care of animals. After some research, I found that this particular industry, that isn't really up on the latest trends, were getting taken advantage of and I wanted to build a subscription model to get all of their digital needs under one roof. WhiskerCloud eliminates thousands of dollars spent on multiple companies from their website hosting, development, security and analytics and a number of other services for one monthly cost. After launching in May of last year, we've been able to double in size every three months and that growth trend is continuing into mid-2017 and beyond.
When did you decide to move to LA?
I spent the holidays with my family and December was a big month for us. February and March were particularly big months for WhiskerCloud and we decided that expanding near the ocean, in a city with limitless talent was the best move for our company.
What made LA the right fit?
LA is diverse and full of interesting and talented people. The city offers opportunities for growth and puts our headquarters in our most dense area of clients. More importantly, we can only do so much team building events on a ski lift — we're ready to transition to beach days and boats.
What was the moving process like?
The moving process continues as we still have people in Colorado and are searching for permanent space. For now, we're working out of coworking spaces and remote while we find out next home. All of our employees have dogs and the weekend visits to the dog beach seem to make everything more relaxed.
What are your immediate plans?
WhiskerCloud hasn't slowed down since launching and we don't plan on slowing down now. We are hitting the ground running in LA and plan to hire more digital marketers, tech support stars and even some C-level employees.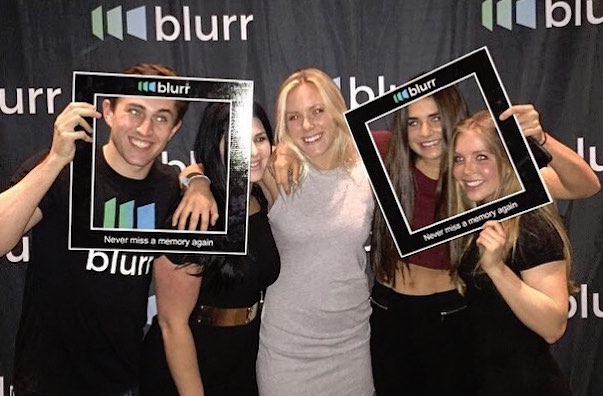 Previously located: Boston
Originally founded in the land of red socks, Blurr has developed a mobile application that allows users to take and instantly share photos with others directly around them. Co-Founder Sam Marley relocated the company to LA this year. 
How was Blurr founded?
Blurr was built as a company out of Northeastern University in Boston. It started as a personal pain point for the founders. We were fed up with not having any pictures to go back, view and remember the incredible times we were experiencing. We literally solved our problem with Blurr. Then we realized we'd actually created an app with much, much more value. After an incredible launch, the journey took us to pitching at SXSW 2016, raising a seed round from Boston Angel Investors and relocating the company to Los Angeles.
What made LA the right fit?
The bubbling stirring pot of tech, entertainment and media fits exactly into Blurr's vision as a company, not to mention the incredible access to technical talent and the market of influencers and trendsetters. Our company overlaps between live events, tech and social media and there is nowhere else in the country that has the best overlap of these three elements.
What was the moving process like?
We were lucky enough to be accepted in WeWork's Mission Possible Program at one of their office spaces in Los Angeles (Playa Vista). That allowed us access to a community as soon as we arrived and got set up, which was fantastic. Within a month we had pitched at WeWork's Demo Day and made a great name for ourselves within WeWork and LA community.
What are your immediate plans?
Taking advantage of the access we now have to these elements. As an event-based company, this is the perfect time for our growth with the upcoming wedding and festival season. We're really excited about our plans and the relationships we have built, so stay tuned. It's the summer of the Blurr!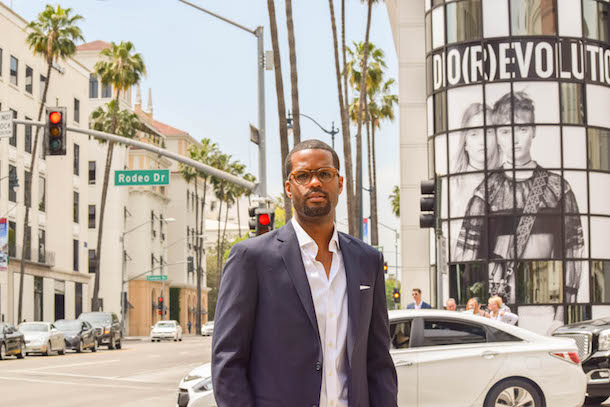 Bond Shop Club develops a platform that connects luxury retailers with the high-end clientele they need to reach by offering exclusive incentives customers can redeem at a brick-and-mortar location. According to Founder Matthew Thomas, LA's emerging tech community was a major reason he decided to relocate the business to the area.
Previously located: Chicago
Can you provide the company's background story?
The origin of Bond Shop Club came from my personal approach of acquiring luxury items through a commonly-used strategy, called "Showrooming," where one shops with a premeditated plan to purchase the item online at a more competitive price point. I'd visit a brick-and-mortar retailer solely to assess an item, gather product name/style information and use an e-commerce platform to purchase the item for cheaper. One day I had an epiphany and realized, "Wow, the retail store is the the biggest loser here" and I decided to rectify the issue plaguing retailers. I created Bond Shop Club to serve as the centralized omnichannel strategy that reconnects luxury retailers and high-end consumers by offering incentives that can solely be redeemed at a brick-and-mortar location. 
When did you decide to move to LA?
I decided to move to LA early in 2016. I came to Los Angeles to conduct market research, and after experiencing how energetic and diverse the neighborhoods were, from La Brea to Melrose to Sunset to Santa Monica, I immediately knew this was the imminent home for Bond Shop Club.
What made LA the right fit?
Many high-end retailers are based in New York and many believe it's the ideal location for Bond Shop Club, but Los Angeles is a thriving tech hub and a key high-end retail market. There's also several companies headquartered in Los Angeles. Beverly Hills, Hollywood, Santa Monica and the emerging DTLA, are neighborhoods known for their appetite for luxury fashion.
What was the moving process like?
Quite simple! Shipped everything from Chicago here, found a suitable coworking space and hit the ground running (well, when I'm not stuck in traffic!).
What are your immediate plans?
We're slated to launch in late summer in Los Angeles and New York. Prior to launch, I'll be starting a fundraising round soon and looking to bring on new talent, primarily for Mobile Development and Marketing.
Images via participating companies. Some responses were edited for clarity and length.
Have a news tip for us or know of a company that deserves coverage? Share it here and follow us on LinkedIn.