Local startups are on a mission. In a period of unprecedented success, LA-based tech companies need to bring in fresh talent in order to continue their upward trajectory. Here are six startups looking to add to their rosters.
Headquarters: Santa Monica
Bio: Tala is a startup that helps citizens in emerging markets establish and develop their credit scores. In February, the company announced a $30 million funding with plans to rapidly grow its engineering team.
The pitch: "We look for people driven to contribute to our mission. The ability to move fast and effectively is vital to helping our users around the world as quickly as possible. The best do this via talent, effort and thoughtfulness." — Johnny Lee, CTO
The perks: 100 percent paid medical, dental, vision, 12 weeks paid maternity and paternity leave, unlimited PTO, personal professional development budget, catered lunches, stocked kitchen. 
Headquarters: Santa Monica
Bio: TaskUs is a global outsourcing company that provides some of the biggest companies on the planet with back office support and customer care solutions. The Santa Monica-based startup brought in $14 million in March 2016.
The pitch: "At TaskUs we look for individuals who are constantly striving for excellence in both their personal and professional lives. Our rapid growth demands high performance, and we're proud to say that we have a talented and motivated team along for the ride. It is challenging at times — but with determination, teamwork and grit, the opportunities for career growth are unparalleled. Plus, the dog-friendly office keeps us relatively stress-free." — Lauren Miller, Director, People Operations 
The perks: Laundry credits, mental and physical wellness activities, cell phone and home internet reimbursements, flexible working hours, mindfulness meditation lessons, continuing education stipends, unlimited PTO, fully stocked kitchen/fridge, regular complimentary meals/happy hours.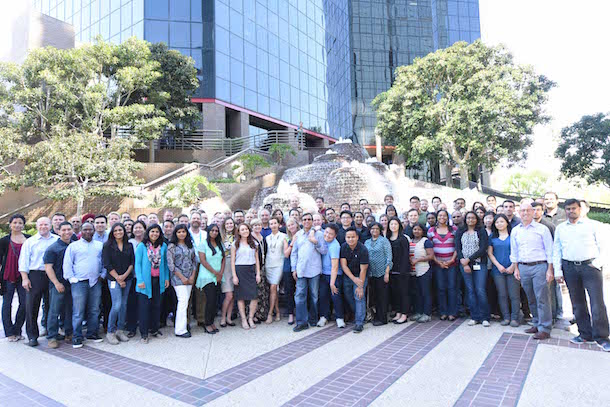 Headquarters: Woodland Hills
Bio: ReachLocal's digital marketing platform offers local businesses a way to attract more customers. Their lead conversion software helps companies convert leads to sales and understand their marketing ROI in the process.
The pitch: "At ReachLocal, we love to recruit talent based on passion and drive, we believe a good engineer can succeed with these innate qualities. Many of our seasoned engineers started as interns and associate engineers straight out of college. We have a number of challenging and rewarding engineering opportunities across the board from associate to principal levels." — Raj Sudra, Vice President, Media Engineering
The perks: Paid time off/sick leave,10 paid holidays per year, 401(k) plan, dependent care account, telemedicine, personal healthcare advisor, employee discount program, a newly remodeled workspace, and free parking.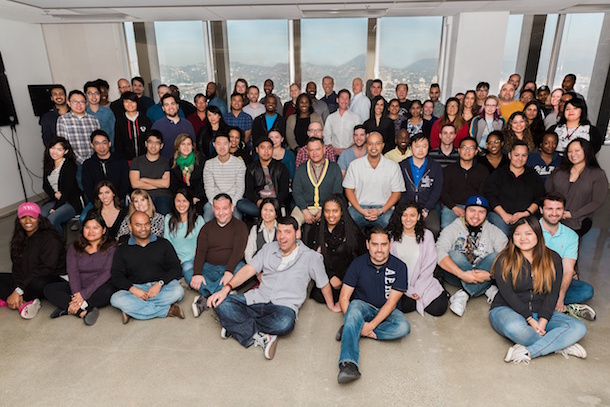 Headquarters: Miracle Mile
Bio: Verifi is a rapidly expanding startup that services medium and large "card not present" merchants to provide customers with optimal customer experiences. The startup helps merchants around the globe deliver comprehensive payments protection solutions. 
The pitch: "We look for honest and passionate people who crave challenges to join our team. When you let intelligent people have the space they need to solve problems, they do amazing things." —Rahim Virani, VP, Software Engineering
The perks: A dynamic, stimulating and open environment with opportunity for personal development, a competitive salary, bonus and employee stock options, medical, dental, and vision insurance, paid time off and paid holidays, paid parking, wellness program and monthly fitness classes, and complimentary food.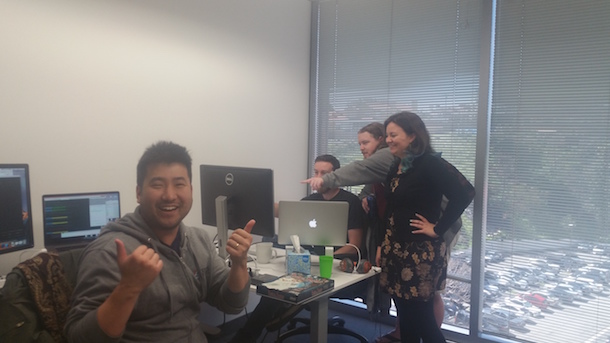 Headquarters: Los Angeles
Bio: Versus Systems straddles the line between fintech company and gaming startup by partnering with developers to offer (legal) money and prize based video game tournaments.
The pitch: "We welcome curious, compassionate nerds who value innovation, community and diversity — of thought, person and action — people who are committed to building something better every day." — Scott Sebelius, Head of Product & Engineering
The perks: Full medical, visual, and dental, unlimited vacation, 401(k), flexible schedule.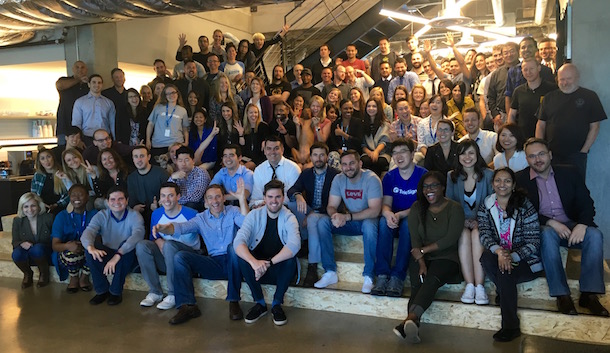 Headquarters: Marina Del Rey
Bio: It's no secret, the internet is a terrifying place. Thankfully there are startup's like Marina Del Rey-based TeleSign. The company offers mobile identity solutions, helping more than 3.5 billion accounts across the globe prevent registration fraud.
The pitch: ""At TeleSign, innovation and culture are key. We are looking for individuals who have a strong work ethic, work well within a team, are passionate about technology, and want to help build a smarter and more secure online experience for everyone around the world."— Ani Khachatoorian, Vice President, Human Resources
The perks: Competitive salaries combined with significant equity, comprehensive benefits, open pantry, dog-friendly office, a Patent Reward Program, company-sponsored gym memberships, happy hours and events. 
Images via participating companies.
Have a news tip for us or know of a company that deserves coverage? Share it here and follow us on LinkedIn.