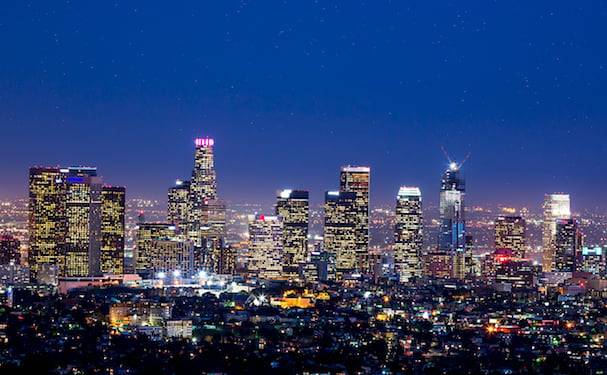 It's hard to believe now, but even as recently as the early-to-mid 2000's, Downtown Los Angeles was a place where no one stuck around after dark. Despite its history as a bustling financial hub, DTLA was a place people commuted to, plain and simple.
Built In LA spoke with Jeff Pion, Michelle Esquivel and Shay Bolton, of CBRE to understand how Downtown LA has evolved.
Much of the development of the area can be traced back to the Staples Center, which opened in 1999. Multifamily residential units began to follow, and with them soon came bars, restaurants and shops to service the growing community. As According to CBRE, the developments boast 15,000 residential units, two million square feet of office, one million square feet of retail and almost 2,000 hotel rooms. 
Until recently, Silicon Beach was where a tech startup needed to be to have access to the resources necessary for success. That's all started to change, and DTLA has become one of the premier spots in LA attracting new tech companies. 
In 2016, the area finished at number eight on Built In LA's top 10 tech neighborhoods by funding. Companies located there brought in a whopping $96 million over the last year, beat neighborhoods like Marina Del Rey in the process.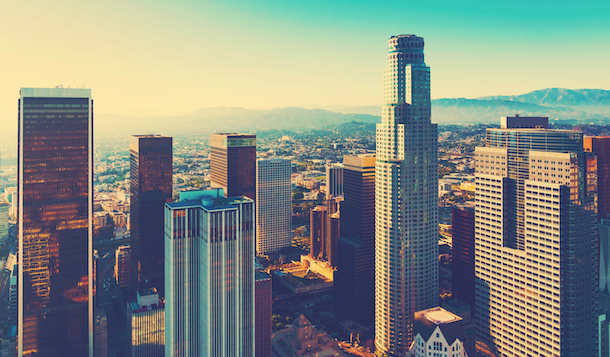 Companies to Know: Boingo Wireless, Critical Cycles, Greycroft Partners, Hyperloop One, Joymode, Levee, Loot Crate, NationBuilder, Nestigator, Oblong Industries, PetNet, Rhubarb Studios 
Transportation: The 110 and the 101 intersect in the heart of DTLA, and as anyone who has driven through it can attest, the freeways are almost always completely stopped.
Thankfully, Downtown LA is a major hub for Southern California's fledgling Metro system. Riders from as far as the San Fernando Valley can be dropped off in and around DTLA, and catch a bus to anywhere in the area. According to CBRE, the Expo Line — which originates at 7th and Metro and goes to the Downtown Santa Monica — saw its ridership go up 78 percent in the last quarter alone.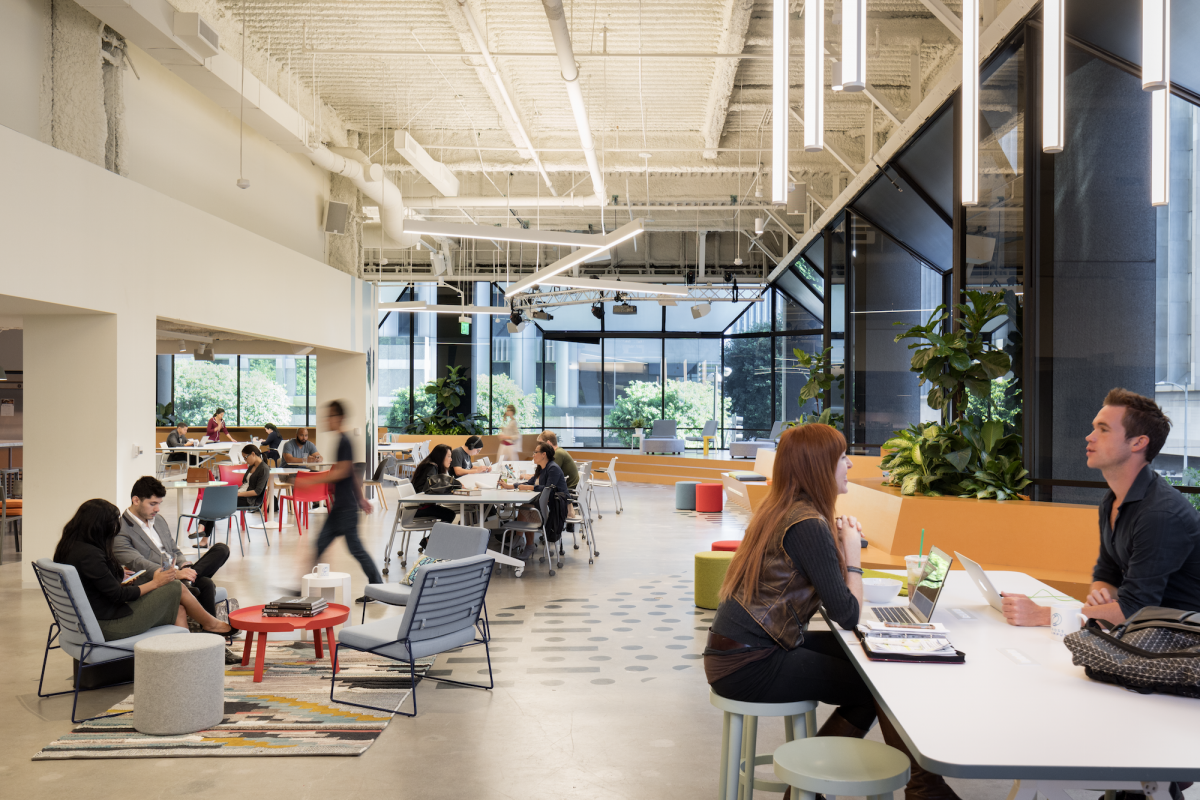 Cross Campus
As businesses flock to the area, DTLA has become one of the most important cultural communities in LA County. With a number of the world's finest restaurants, bars and breweries, the area is no longer just a place to get your work done.
Coworking spaces: Cross Campus, Industrious, BLANKSPACES, CTRL Collective, WeWork Fine Arts, WeWork Gas Tower, Indie Desk, The Unique Space.
Best coffee spots: Faith & Flower, Caffe Primo, Verve Coffee, Spring For Coffee, COFFEE Colab, G & B Coffee.
Best lunch spots: Bäco Mercat, Crêpes Sans Frontières, Cilantro Lime, Karl Strauss Brewery, Marie's Coffee Deli, Comfort LA, The Black Fig, Hill Grill, Public School 213, Rock & Reilly's, SUGARFISH.
Best happy hours: Casey's Irish Pub, Monty Bar, Yard House, Library Bar, The Edison, Resident DTLA.
Breweries: Arts District Brewing Co., Angel City Brewery, Weiland Brewery Underground, Iron Triangle, Mumford Brewery, Boomtown Brewery.