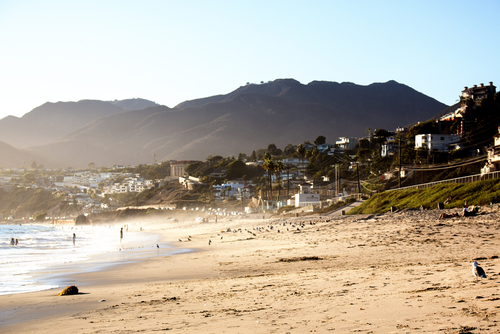 While tech startups in and around Silicon Beach get all the buzz, it's become apparent lately that companies don't need a view of the waves to be successful.
At this time last year, Built In LA released a report detailing the financing received by zip code in the LA area. The numbers were staggering, with Venice — led by the machine that is Snapchat — and Santa Monica separating themselves further from the pack and clearly showing where VCs were focusing their money. 
Since last August, LA-based tech startups have brought in over $5 billion in funding, sticking tightly to the upward trend we have seen in the past few years. However, instead of domination by Silicon Beach communities, the top 10 funded neighborhoods include a much more diverse set of communities than in years past.

Venice continued to lead the pack, thanks in large part to the aforementioned Snapchat, which brought in over $1.9 billion, but Venice also saw big contributions from Headspace (now located in Santa Monica), Wevr, The Bouqs and Movie Pilot.
Santa Monica also saw an impressive past 12 months, bringing in nearly three-quarters of a billion dollars. Led by The Honest Company, Ring's two big rounds and upstart Atom Tickets, Santa Monica's year in financing was punctuated by numerous rounds of $10 million or more, showing the unofficial capitol of Silicon Beach's remarkable consistency.
For nearly seven years, gay dating app Grindr existed as a self-funded startup. But in January of this year, the company announced a $93 million round of funding to accelerate growth, and the company has big plans on the horizon (including a move to a new headquarters in West Hollywood). This propelled Hollywood to the third spot on the list. 
Despite not being mentioned in Built In LA's 2014 list at all, Culver City — which had the second most profitable zip code in the 2015 list —checked in at number four this year. Scopely, SteelHouse and All Def Digital contributed to the neighborhood's big year, and with history on its side, expect big things from Culver City in 2016-2017.
Del Rey brought in an unexpected $123 million with strong fundings from DesignerAxis and Shareability. Thrive Market, however, was the real MVP, bringing in one of LA's biggest rounds of the year at $111 million.
A particularly interesting trend this year involved the San Fernando Valley, which had eight neighborhoods in the top 25. Glendale, anchored by Age of Learning's $150 million round, came in at number five, while upstart Sherman Oaks came in at number seven thanks to rounds by Azubu, Thoughtful Media Group and FloQast. 
Rounding out the top 10 is an area not commonly known as a tech hub, but its inclusion offers more evidence that Silicon Beach is slowly expanding. Sawtelle's $67,300,000 comes predominantly from FreedomPop and Docupace, who combined for $66.5 million of the neighborhood's pull.
With this year's numbers in, only time will tell which neighborhoods emerge next year.
Top 10 Neighborhoods in Funding
1. Venice: $2,174,739,257
2. Santa Monica: $704,304,999
3. Hollywood: $255,400,000
4. Culver City: $236,042,500
5. Glendale: $202,400,000
6. Del Rey: $111,110,000
7. Sherman Oaks: $98,300,000
8. Downtown Los Angeles: $96,175,000
9. Marina Del Rey: $90,710,000
10. Sawtelle: $67,300,000
Do you know a startup that deserves coverage? Tell us here.