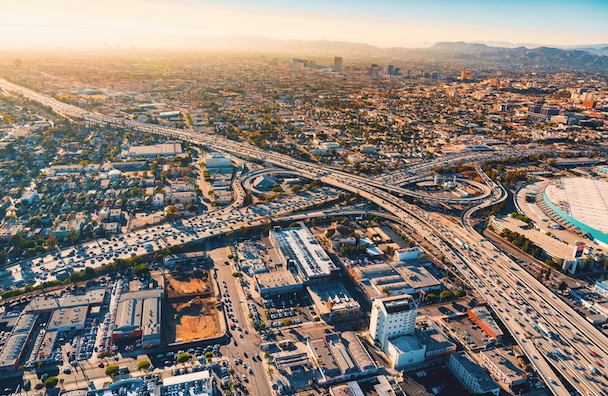 There's a reason why so many of LA's tech companies settled near the beach. The airport is close, the weather is nice and who doesn't love the beach? But as rent prices increase and more tech companies start-up, it doesn't always make sense for a startup to have its headquarters on Abbot Kinney or Colorado Boulevard.
These eight tech companies chose locations outside of Silicon Beach proper, and the move is paying off.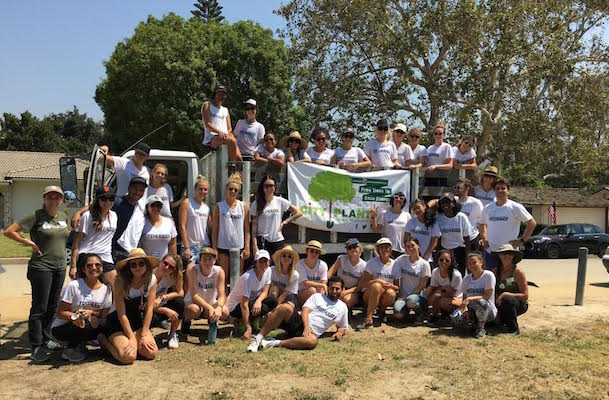 Neighborhood: Those unfamiliar with the southeast portion of DTLA known as the Downtown Arts District are really missing out on an interesting part of LA County. With its mix of turn-of-the-century industrial flavor, it's easy to see parts of Little Tokyo and the Fashion District in the Arts District. 
Bio: Reformation's environmentally-focused fashion business is naturally suited for its current location at the southern edge of the Arts District. Its headquarters — a former bakery — boasts a sustainable garden with drought-friendly plants, among other necessities.
Neighbors: LA Cleantech Incubator, Hyperloop One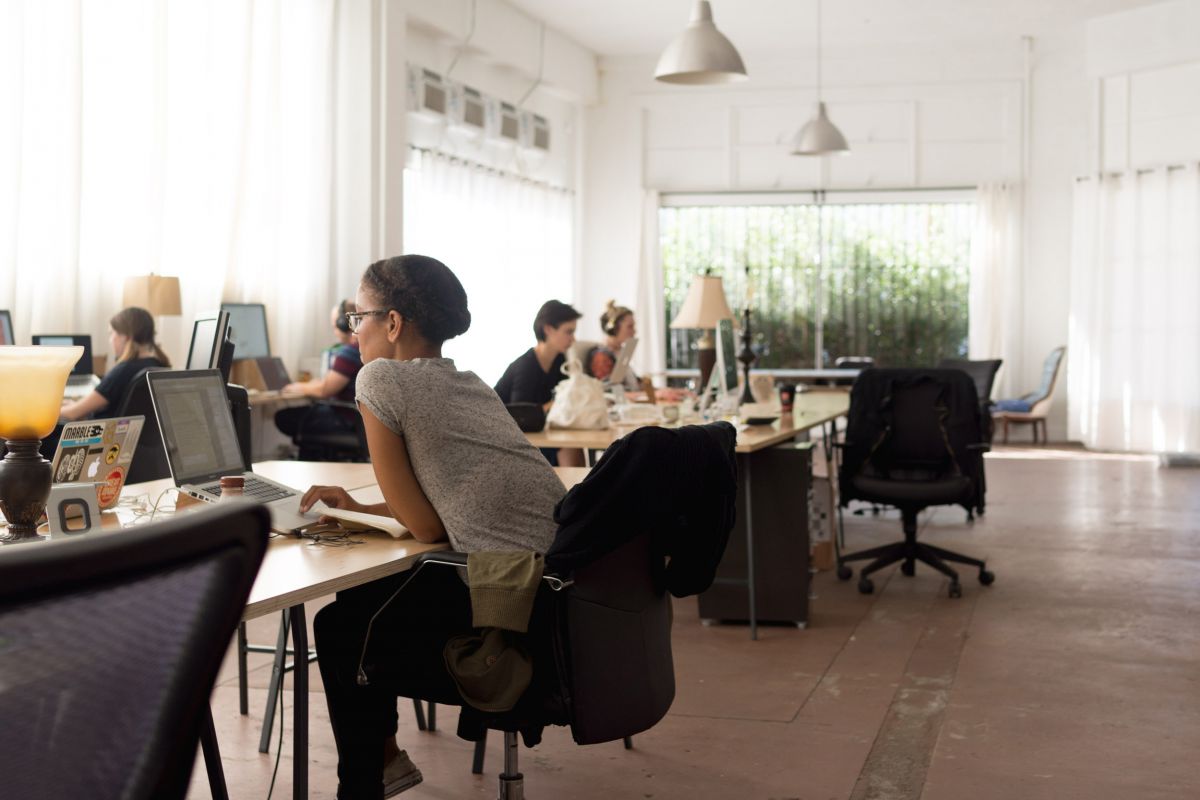 Neighborhood: In the 2010 Census, the city of Vernon, just five miles south of DTLA, reported 112 residents. It is known for two things: being almost exclusively industrial (there's really no place to live) and a long-standing reputation for corruption charges (the city of Vinci in the HBO drama True Detective is said to be based on the string of scandals experienced by public officials in Vernon). Despite the negative press, however, at least one tech startup has found the perfect home here, and they're doing their best to turn their community into one of creativity.
Bio: Lumi, which helps e-commerce companies with their packaging solutions, has completely embraced their surroundings since relocating from the Arts District a few years ago. Every month, the startup invites speakers to the company's patio area for a discussion on, among other things, creativity, business and relationships. Wine and cheese is always available, but be sure to watch out for the company's notoriously escape-prone mascot.
Neighbors: Hedley & Bennett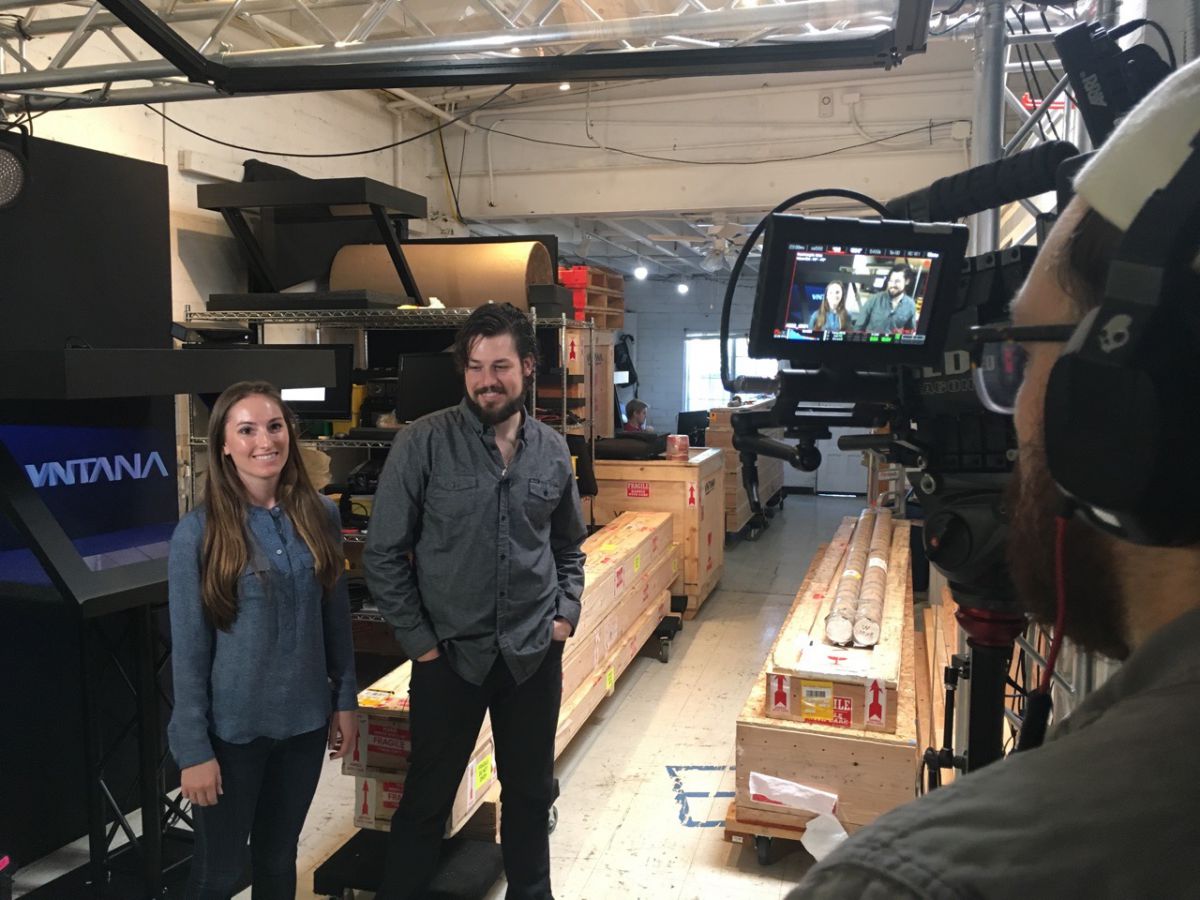 Neighborhood: Situated just to the east of the 405 freeway, Van Nuys' collection of industrial parks and relatively cheap real estate makes it much more than just the place where Built In LA Staff Writer John Siegel grew up. The San Fernando Valley community is known for its diverse community, and not a ton else.
Bio: Originally founded in Santa Monica, it became clear to VNTANA's founders that a move would be necessary. Located roughly 16 miles north on the 405, Van Nuys proved to be the perfect location for the augmented reality startup. With a relatively direct commute to the powers that be in Silicon Beach and cheap access to a ton of square footage, the company's headquarters in the heart of the San Fernando Valley seem like the perfect location for a startup on the precipice of something big.
Neighbors: Night Light Interactive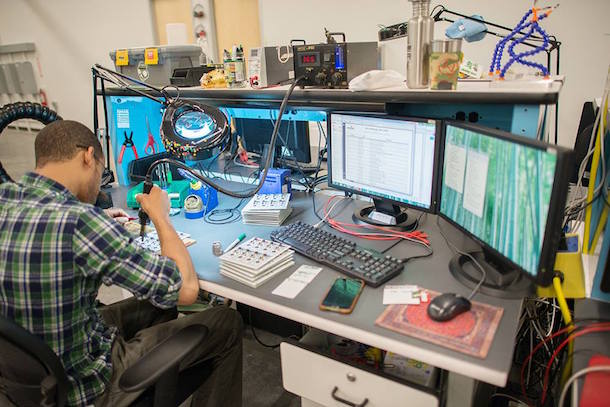 Neighborhood: Valencia is home to one of Southern California's premier theme parks, Six Flags Magic Mountain. Just north of the San Fernando Valley and its neighbor Santa Clarita, Valencia is located off the 5 freeway. 
Bio: Kadenze partners with global academic institutions to create an online education platform focusing on art and creative technology. Founded in 2013, the startup offers students a way to earn college credits, certificates of accomplishment or simply just attend an interesting class a few hours a month.  
Neighbors: Whiz Tutor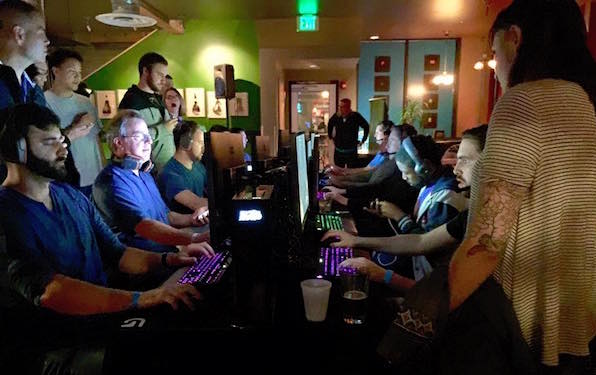 Neighborhood: Located at the eastern edge of the San Fernando Valley, Burbank is situated around 12 miles north of DTLA. While not as much a neighborhood as an entirely separate city, Burbank is still attracting tech companies to the area because of the remnants of the aero industry that called the area home throughout much of the 20th Century. 
Bio: Machinima, which was recently acquired by one-time investor Warner Brothers, has called Burbank home for some time now. The video game entertainment community has access to the studio space (which is why it's neighbor ESL chose to make Burbank its headquarters) that it needs to create original content, and the proximity to the local freeways can't be beat.
Honorable mention: ESL, Connectivity.
Neighborhood: If you associate Anaheim with Disneyland, that's completely normal. But for some time now, the city has become home to a number of burgeoning tech startups. Another community located off the 5 freeway, Anaheim, oddly enough, is just a few miles southeast of Buena Park, which is home to yet another well-known theme Park, Knott's Berry Farm
Bio: The pride of Anaheim, NodeSource develops enterprise-grade tools for businesses in the unique position of running server-side JavaScript. The startup, which raised $12.5 million in April 2016, was founded in 2014, and has quietly carved out a noteworthy clientele, including the likes of PayPal, Intuit and Netflix.
Honorable mention: SkyBell
Neighborhood: Glassell Park is part of an interesting community located around the 5 freeway near Dodger Stadium. With Eagle Rock to its northeast, Atwater Village to its northwest and Silverlake and Echo Park to its Southwest, Glassell Park still comprises a number of industrial parks, in addition to an interesting collection of hillside homes that border Eagle Rock.
Bio: VR Playhouse is a full-service production studio that focuses on creating content in virtual and augmented reality. The company's diverse portfolio includes "The Surrogate," a haunting and beautiful VR experience that puts participants in the shoes of a woman watching someone live her life. 
Neighbors: VT Pro Design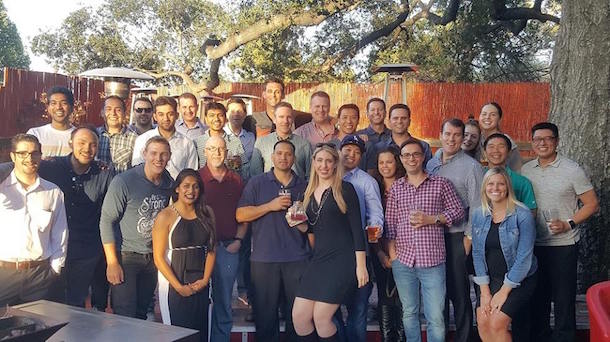 Neighborhood: Calabasas is known to the outside world as a collection of affluent housing communities, but the city's central location to the San Fernando Valley and the beach has it in a unique place to attract talent.
Bio: InviteManager has gone through not one, but two rebrands in its nearly 10-year existence, but the startup has always been in Calabasas. The company has developed a platform that allows businesses to track and measure ROI on client entertainment costs, something that had previously represented a giant gap in a company's budget. 
Neighbors: MobileCause, myDevices 
Images via Facebook and Shutterstock.