For any business, the proposition of rebranding is a daunting task. Whether it be to clarify what the company does or to redefine the company's goals, changing names often comes with a ton of risk. These four LA-based startups told us why the switch was worth it, and what they learned along the way.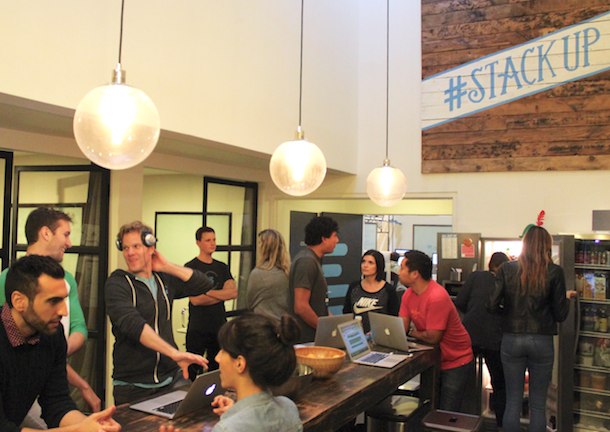 As Venice-based StackCommerce, formerly known as StackSocial, picked up steam in the LA startup community, there was a poorly kept secret amongst employees — the name StackSocial didn't really make much sense. Thankfully, the founders were aware of this, and according to Director of HR & Culture Anna Richey Cole, the decision to rebrand as StackCommerce allowed the startup to correctly represent what they did as a company.
What prompted the name change?
We had become aware that our name was no longer representative of the full scope of our business model. StackSocial is a stand-alone store and site that represents our product and the current items for sale from our vendors. StackCommerce represents the bigger picture of what we do as a company: provide commerce solutions integrated into numerous content sites. 
What was the reaction at the time of the change?
Not many people were super attached to StackSocial as our company name. There were always questions about what it even meant. So, there was a lot of excitement and enthusiasm around the clarity of the new name, and the new mission and vision that launched along with it. 
How has the change affected business?
The change has helped to explain our business and clarify the branches of our unique business model. StackCommerce is the umbrella concept that is over all the facets of the business, including our proprietary stores (StackSocial, SkillWise, Citizen Goods) in addition to all of our partnerships.
What advice would you give to tech companies looking to change their name?
It's definitely no small task, so we'd always encourage others to really weigh their own pros and cons before undertaking such a big process as this. If it helps to clarify your business to the public and to your business partners, it is well worth the work and efforts of the change! Also, this probably goes without saying, but it's better to do it sooner rather than later.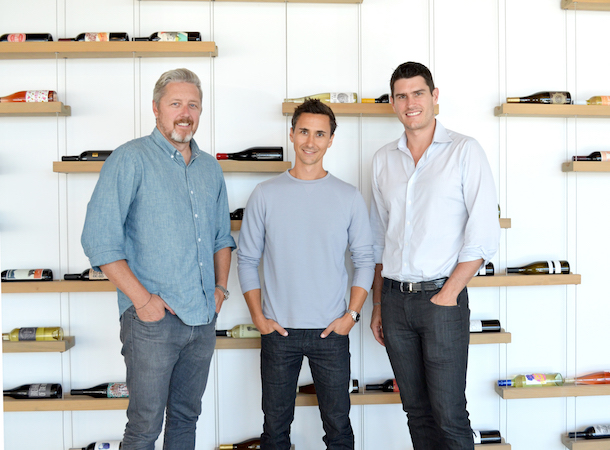 It's been a huge year for Winc. The company received a sizeable round of funding, established itself as one of the more interesting e-commerce brands in LA and changed its name from Club W to Winc. According to COO, CFO and Co-Founder Geoff McFarlane, as the company grew in size, the name Club W became somewhat limiting to what the company planned on doing.
What prompted the name change?
Club W limited who we were as a company. We started out as a tech-enabled wine club, but what we are today is a fully integrated wine company. We needed a name and brand that could encompass that vision. 
What was the reaction at the time of the change?
Overall it was very positive. It took some communication to our members that had been part of the club for a long time, but once they understood who we were becoming as a company the reception has been even more positive. 
How has the change affected business?
It has allowed us to follow the vision of being a fully integrated wine company and opened up so many more opportunities for the future. 
What advice would you give to tech companies looking to change their name?
There is a huge cost to changing your name. We had invested a large amount in building the Club W name and changing to Winc was certainly an expensive decision, but we made it with the goal of building our company's vision in the long-term and truly believe the name change will pay off for us to support those goals.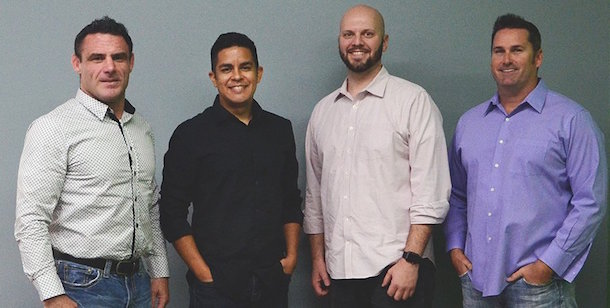 Ampsy, formerly known as Fliptu, had been considering a rebrand when they received a bit of bad news. According to Founder & CEO Jeremy Gocke, the quick actions of the founders, combined with a huge partnership, helped the startup make the best of the rebrand without any growing pains.
What prompted the name change?
We like to think that the startup gods sent us a sign that it was time to change our name. We had recently pivoted the product, and the existing name (Fliptu) no longer "felt" right. However, we had received a lot of press under the Fliptu moniker, had solid indexing in Google and had really started to see some brand recognition in our space. So, changing the name didn't make a lot of sense from a practical standpoint.
No more than a week later, we were notified by another company that we were allegedly infringing on their trademark to the name. Our law firm advised us it would be a lengthy and costly battle with no better odds than 50-50 of emerging victorious. In that moment, we decided to change the name, and had a plan to announce the new name to the world in the coming weeks. Fortunately for us, our recent partnership with IBM Watson was being announced by IBM in less than two weeks. We began with a list of around 100 names and over the course of a week, narrowed that down to three names with available domain names and clear trademark. Ampsy was the clear leader early on in the process. We purchased the domain name, filed for the trademark and designed the new logo over the following week in time for IBM's worldwide press release announcing the partnership.
What was the reaction at the time of the change?
Everyone was thrilled with the new name. Our investors were happy that we made the best of a tough situation and actually increased our exposure and value.  
How has the change affected business?
The name better represents our product and brand. It's catchy and easy to remember. Our team is more confident evangelizing the brand in the marketplace. Our clients have also complemented us on the change. All of this solidified our identity in the marketplace and was the beginning of a new, upward trajectory for the business.
What advice would you give to tech companies looking to change their name?
Ensure all employees, investors and key partners are aware of the pending change. That doesn't mean get everyone's buy-in on the new name, but give them the "no surprises" advance warning. Invest in proper legal search and filing around the new trademark. Think very hard about the marketing plan around introducing the new name, and line it up with a major event or other press-worthy news.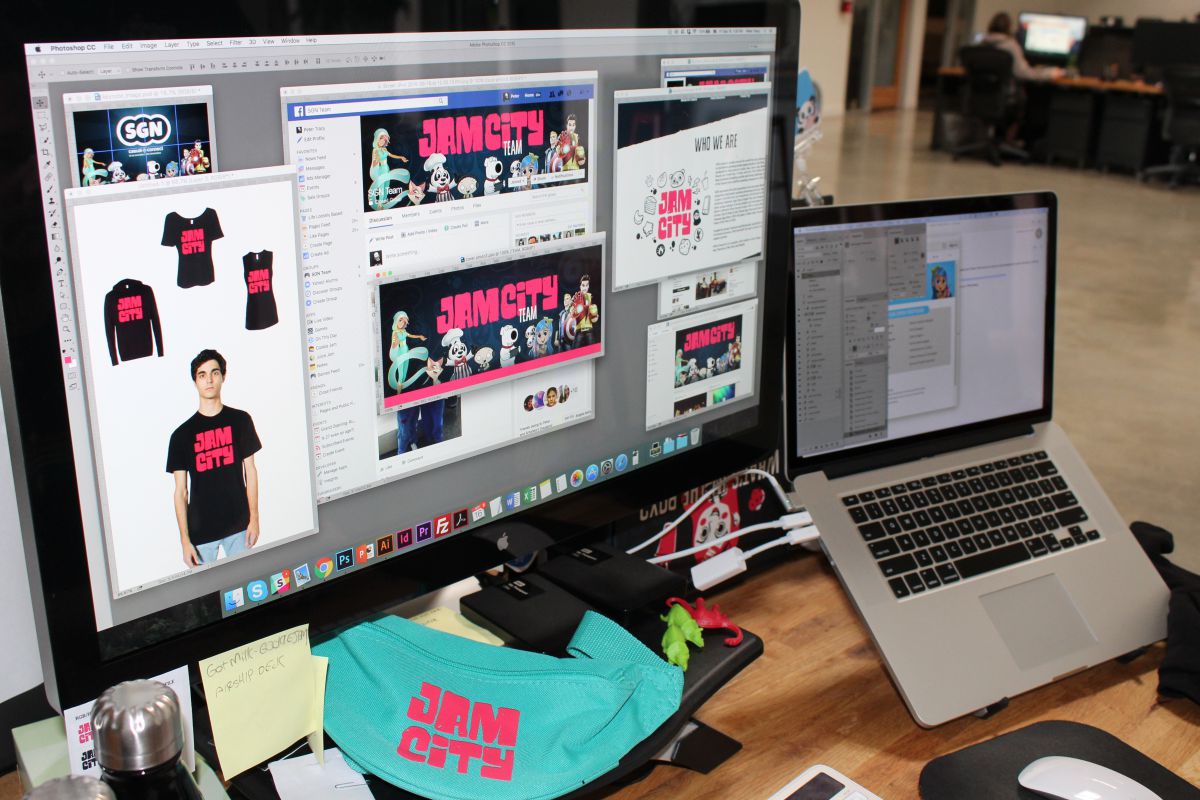 Just last week, the company formerly known as SGN Games revealed it would move forward as Jam City. According to co-Founder and CEO Chris DeWolfe, the name change was made as a way for the mobile game developer to brand itself as the maker of fun, entertaining games.
What prompted the name change?
We realized that our core products are these colorful, memorable games played by millions, but our company's identity felt a bit too corporate and, frankly, boring. We're bringing our brand in sync with our products and our own culture.
What was the reaction at the time of the change?
Everyone (our team, users, investors, the business and tech community) has absolutely understood why we rebranded and how Jam City fits into our growth plan. Our team especially loves the new brand – it's a fun office full of fun people working on fun things, and now the name reflects that.
How has the change affected business?
It's been like a shot in the arm for us, in terms of camaraderie. It was exciting to see our team come to work the next day after the rebrand, when it finally came to life and the hard work paid off! 
What advice would you give to tech companies looking to change their names?
Lots! Let me boil it down to a few key things: make sure you've done some serious reflecting on what you stand for now, and what you want to stand for. Take a look at your marketplace and think about how your new brand will fit into it. This will be a trial by jury, so don't go it alone. Lean on a coalition of minds, and remember that you're ideally creating something timeless! Finally, I'm a big fan of writing a blog post explaining why you're making the change, so that your story is out there in the world for all to see. 
Images via participating companies
Have a news tip for us or know of a company that deserves coverage? Let us know or tweet us @builtinla.