Summer is right around the corner, which means companies are beginning their search for the brightest young employees in Los Angeles. Here are 10 LA tech companies hiring for summer interns right now: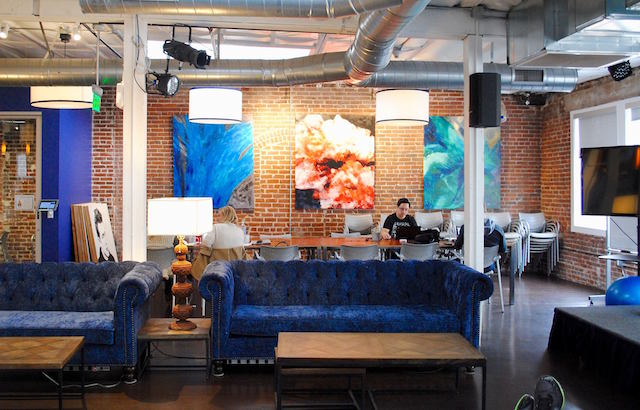 Social Media & Marketing MBA Intern at
Where you'd work: Santa Monica/ DTLA/ Pasadena
Who they are: Cross Campus is the leading network of collaborative workspaces and business event venues in Southern California. Their spaces offer homes to numerous entrepreneurs and startups.
Experience you'll need: Ideal applicants are first-year MBA candidates with a proficiency in social media management tools (SproutSocial, Hootsuite), Google Apps and a high attention to detail.
Meet the Boss: Veteran entrepreneur Ronen Olshansky is the co-founder and CEO of Cross Campus. His career started on Wall Street, before eventually moving to technology, and finally onto entrepreneurship. He has worked for Lehman Brothers, Arthur Andersen and JPMorgan.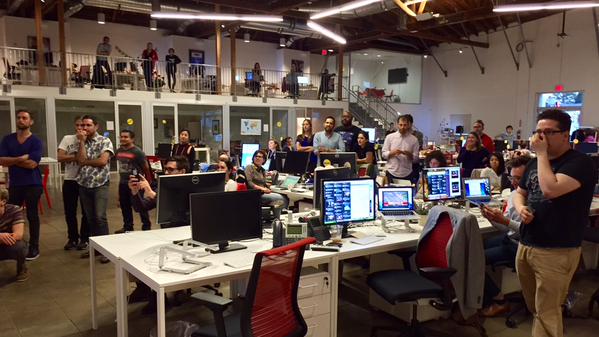 Where you'd work: Venice
Who they are: A viral content powerhouse, Buzzfeed garners more than 200 million monthly unique visitors and 1.5 billion video views. 
Experience you'll need: 1-2 years experience in the digital space and an advanced grasp of Adobe Creative Cloud.
Meet the Boss: Few Internet entrepreneurs have achieved the success that Jonah Peretti has. After helping to start the outrageously popular Huffington Post, Peretti has turned his attention to Buzzfeed, which is currently valued at over $1.5 billion.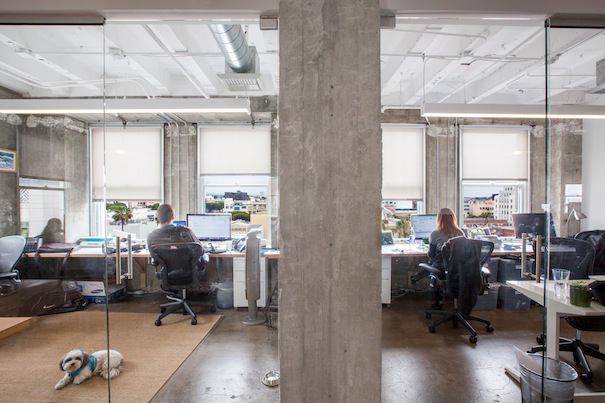 Product Manager Intern at
Our company is in a trendy area with plenty of bars and restaurants. Plus, the office is easy to get to with various train and bus stops near the area
Where you'd work: Santa Monica
Who they are: The pioneer of in-image advertising, GumGum allows publishers a way to monetize their images, as well as giving advertisers a hyper-relevant way to share their brand stories through photos.
Experience you'll need: A degree in Computer Science (or a related field), strong written and verbal communication skills and the ability to effectively prioritize projects and tasks.
Meet the Boss: GumGum is co-founder and CEO Ophir Tanz's latest startup venture, having previously struck gold at Mojungle.com (which was sold to Shozu.com), and Fluidesign, an interactive and branding agency.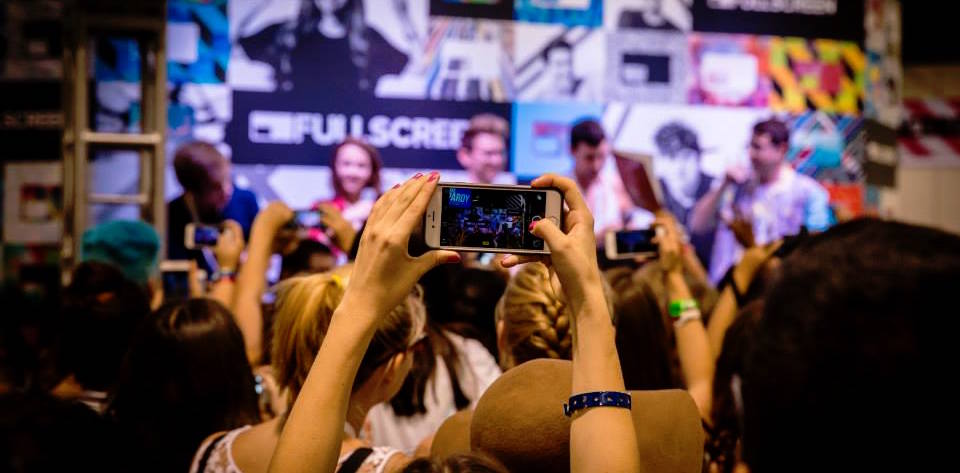 Business Development Intern at
Where you'd work: Playa Vista
Who they are: Founded by George Strompolos, a co-creator of the YouTube Partner Program, Fullscreen is a global media company that creates multi-platform entertainment. Fullscreen's global network boasts some 600 million subscribers, generating 6 billion monthly video views.
Experience you'll need: A strong familiarity with social video (YouTube, Vine, Instagram), in addition to proof that you are taking the internship for course credit.
Meet the Boss: Serving as President while Strompolos holds the title of Founder and CEO, Ezra Cooperstein has overseen the company as it grew from five employees to over 250. He has experience in working with brands like Hyundai-KIA, Carl's Jr. and Dr. Pepper Snapple Group. In 2010 he was named by The Hollywood Reporter as one of the "Top 35 Executives Under 35."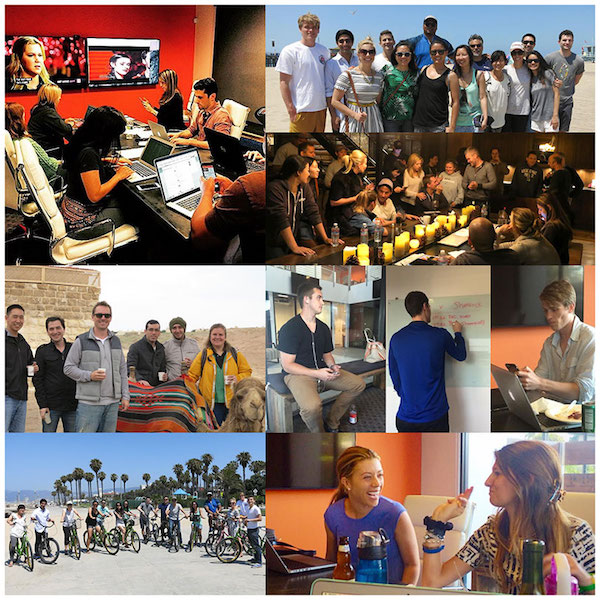 Content Partnership Intern at
Where you'd work: Santa Monica
Who they are: Whipclip is a potentially groundbreaking social TV app that allows users to clip, search, and share their favorite television moments.
Experience you'll need: A strong social media proficiency, in addition to a flexible schedule and experience with Microsoft Office.
Meet the Boss: Co-founder, Chairman, and CEO Richard Rosenblatt, prior to founding WhipClip, co-founded Demand Media, where he served as Chairman and Chief Executive Officer. He has been featured in Fortune's "The 50 Smartest People in Tech," and was runner-up to the late Steve Jobs for "Smartest CEO."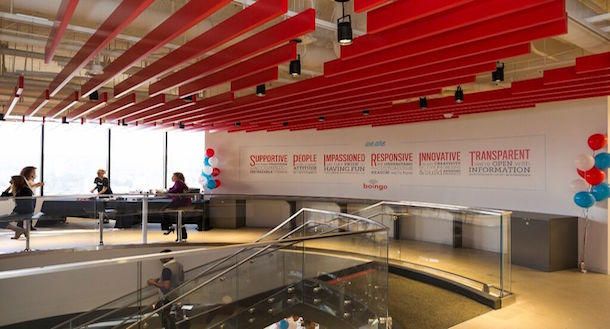 Where you'd work: Downtown LA
Who they are: Boingo's vast array of Wi-Fi and cellular networks cover more than a million locations, while reaching billions of customers annually. 
Experience you'll need: A background in software engineering.
Meet the Boss: Dave Hagan's substantial experience as a leader has seen him serve as CEO for FirstSource Corp., President/COO of Ticketmaster Online CitySearch and President of Sprint Canada, Inc.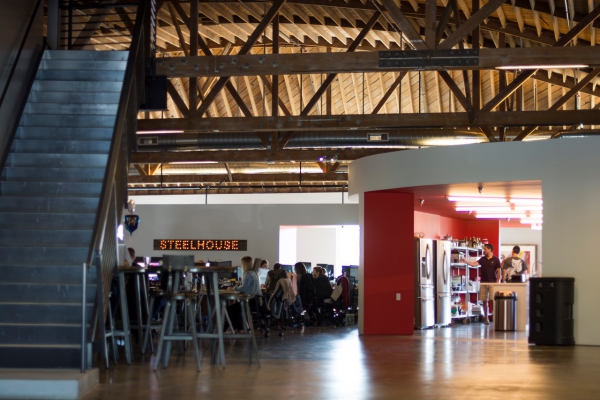 SteelHouse is located in the diverse and historic town of Culver City. Our office is just off the LA River, and is only a metro ride from the beach.
Where you'd work: Culver City
Who they are: SteelHouse is one of the leading ad technology platforms available today, allowing advertisers to get the most out of their campaigns.
Experience you'll need: You should have an interest in creative direction, in addition to a passion for content creation.
Meet the Boss: President and CEO Mark Douglas started out his career as a part of the founding team of Oracle Applications Division in Silicon Valley before going on to found CenterView Software.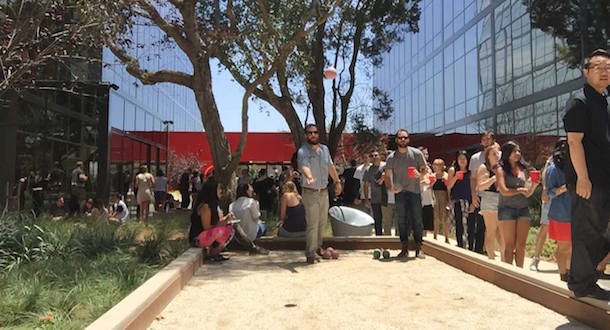 SEO Intern at
We are within a mile of "The Point", a new area with restaurants and shopping. You can also feel the ocean breeze that is a hop & skip away!
Where you'd work: El Segundo
Who they are: Wpromote is an online marketing firm with thousands of clients spanning the globe. 
Experience you'll need: The ideal SEO intern would have a combination of programming, public relations and general SEO experiences.
Meet the Boss: Mike Mothner started Wpromote from his dorm room at Dartmouth in 2001 before moving home  to the LA-area. Since then, Wpromote has grown to employ over 200 workers, and is regularly mentioned as one of the best places to work in Los Angeles.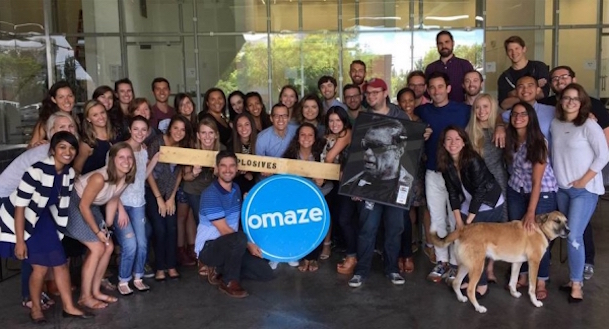 QA Intern at
The office is located just east of Culver City with easy access to plenty of restaurants. We are easy to get to by train and bus.
Where you'd work: Culver City
Who they are: Omaze is a for-profit cause marketplace that aims to make it fun for individuals to raise money for causes that have lasting impacts around the world.
Experience you'll need: A college major related to software development, experience with scripting languages and the ability to communicate findings to both a technical and non-technical audiences.
Meet the Bosses: Co-founders Ryan Cummins and Matt Pohlson met as undergraduates at Stanford, going on to receive their MBAs together and later working as executive producers for the Clinton Foundation. Under their direction, Omaze campaigns have featured top celebrities and impacted over 100 charities, in addition to receiving donations from over 160 countries.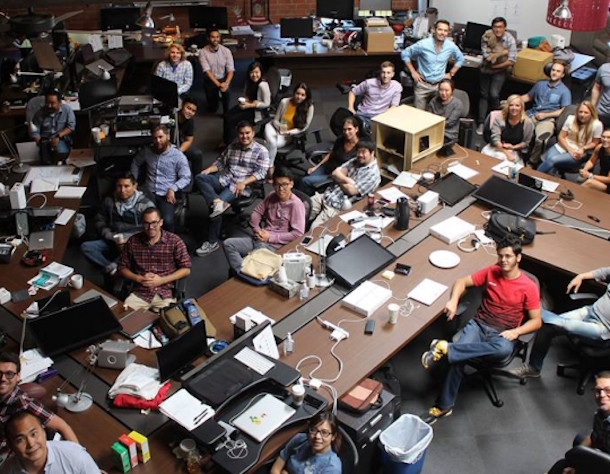 Our HQ is located at Brunswig Square, in the heart of Little Tokyo and two blocks west of the Arts District, close to the metro and many LA eats!
Where you'd work: Santa Monica
Who they are: As more and more companies realize the power of mobility, they are met with the problem of how to reach potential customers in a medium that they may not be entirely familiar with. Enter The Mobile Majority, builders of technology designed to target a business's most pressing issues in their mobile marketing strategy.
Experience you'll need: Internships are open for current college students and recent grads with an interest in mobile advertising. You'll need a passion for marketing, data analysis, finance, graphic/visual design, and user experience, though many other internships are available.
Meet the Boss: CEO and Founder Rob Emrich is a seasoned entrepreneur with a history of successfully starting-up in a wide variety of industries.
Have tip? Let us know or follow us on LinkedIn.