As Advait Shinde describes it, he didn't quite know what lay ahead when he and his team were building out the business that would become their livelihood.
In retrospect, it was a blessing in disguise.
"I think, in the beginning, I was sort of privileged to not know what I was getting myself into," said the co-founder and CEO of edtech platform GoGuardian. "If I was fully aware of the challenge level ahead of me, I think I would've maybe hesitated."
It was a good thing he didn't: six years after its founding in 2014, the El Segundo-based company's platform is used by more than 10,000 schools and 7 million students.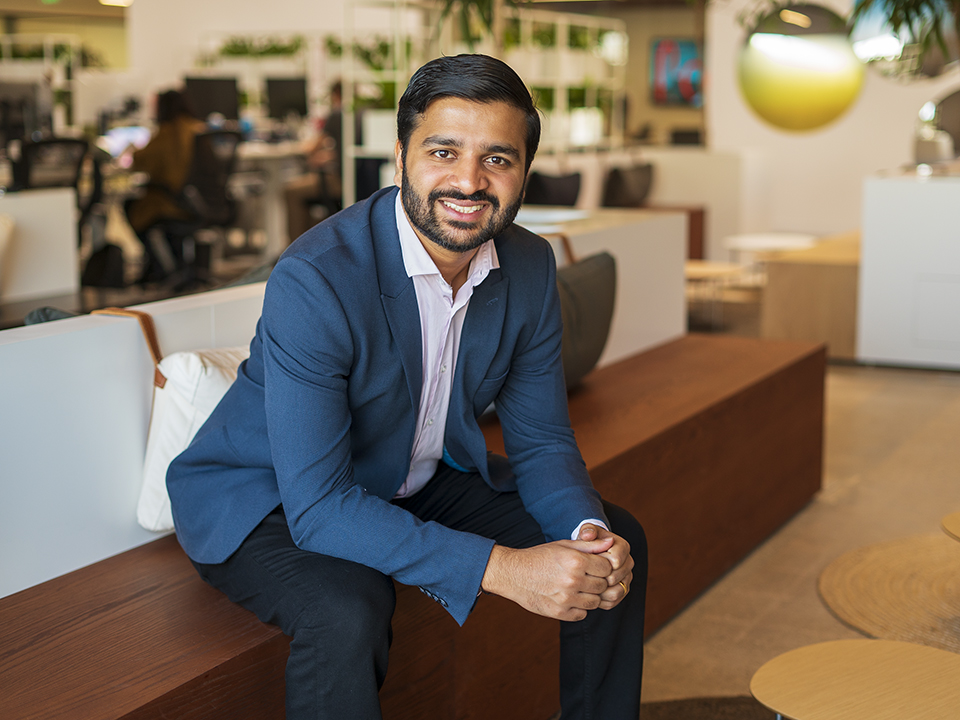 Originally born out of a Chromebook extension created by Co-Founder Aza Steel to track down stolen laptops, the company found momentum in the education community for its internet filtering solutions that buffered students from unwanted content.
Now, the company's solutions for school-issued devices range from dashboards letting teachers monitor student activity to the recently released Beacon, a suicide prevention tool that alerts educators to "at-risk" online behavior. 
 
One year after we started we were just dramatically different people, and we've continued to level up since."

For an industry that education market intelligence firm HolonIQ predicts will balloon to $341 billion by 2025, it was a prescient move. But in the company's bootstrapping days, it didn't seem as surefire: according to Shinde, the team pitched more than 50 venture capitalists before getting a thumbs up. 
"A lot of the pushback that we got was, 'You guys are an education company,'" Shinde said. "'That immediately limits what you can do because schools have a lower willingness and capability of paying than, let's say, an enterprise.'"
While the days of convincing prospective backers of edtech's potential might be in the past, the challenges of overseeing a business are by no means in the rearview mirror. In retracing his pivot from software engineer to executive with Built In LA, Shinde gleaned invaluable lessons in taking risks and rebounding from rejection that will resonate with any aspiring entrepreneur.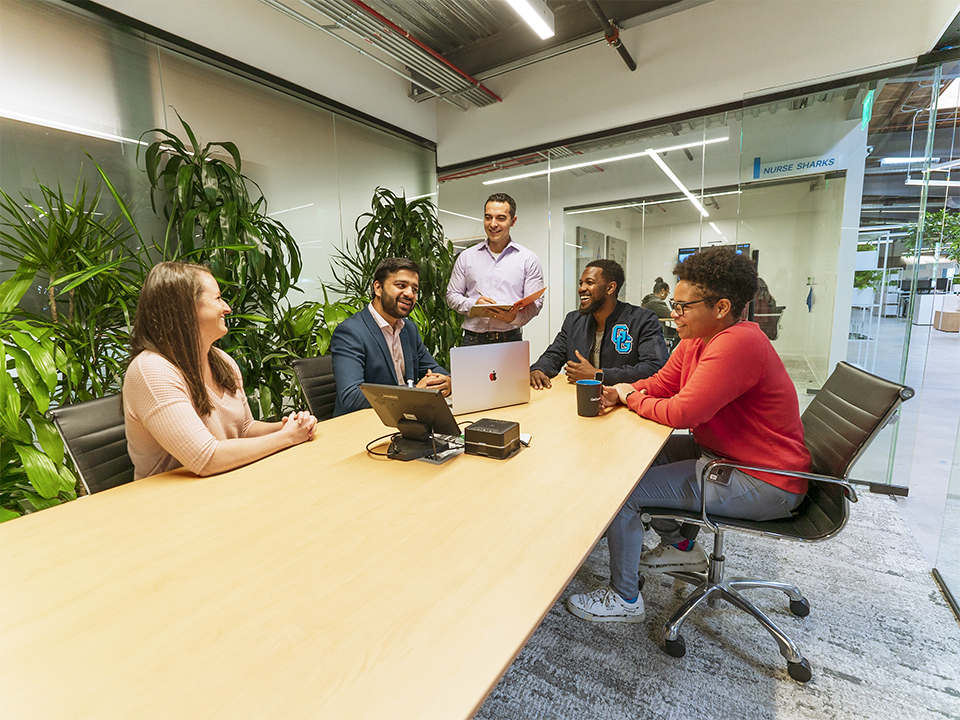 Don't let your resume define you
Before starting GoGuardian with Co-Founders Steel and Todd Mackey, Shinde was a software engineer at Google. Impressive credentials, no doubt — but not the experience that directly informs bootstrapping a business. 
"I was a first-time founder," Shinde said. "When we started, I hadn't even managed people before. I had to become a manager, and I sort of identified as an individual contributor engineer." 
According to Shinde, self-doubt and personal insecurities were internal friction points that made assuming a leadership role difficult. To overcome those mental roadblocks, Shinde consulted with executive coaches, whom he credits with helping to upend the internal "narratives" that stunted his own perceived ability to develop into a leader. 
 
We're going to make more mistakes, and we shouldn't be afraid of that."

Two years ago, Shinde added another line to his CV: CEO, a role he assumed from Steel. It's been a learning experience, but leading with honesty and accountability has been guiding tenets anchoring his management style.
"I try to be as transparent about all of those things with the full admission that we're going to make more mistakes, and we shouldn't be afraid of that," Shinde said.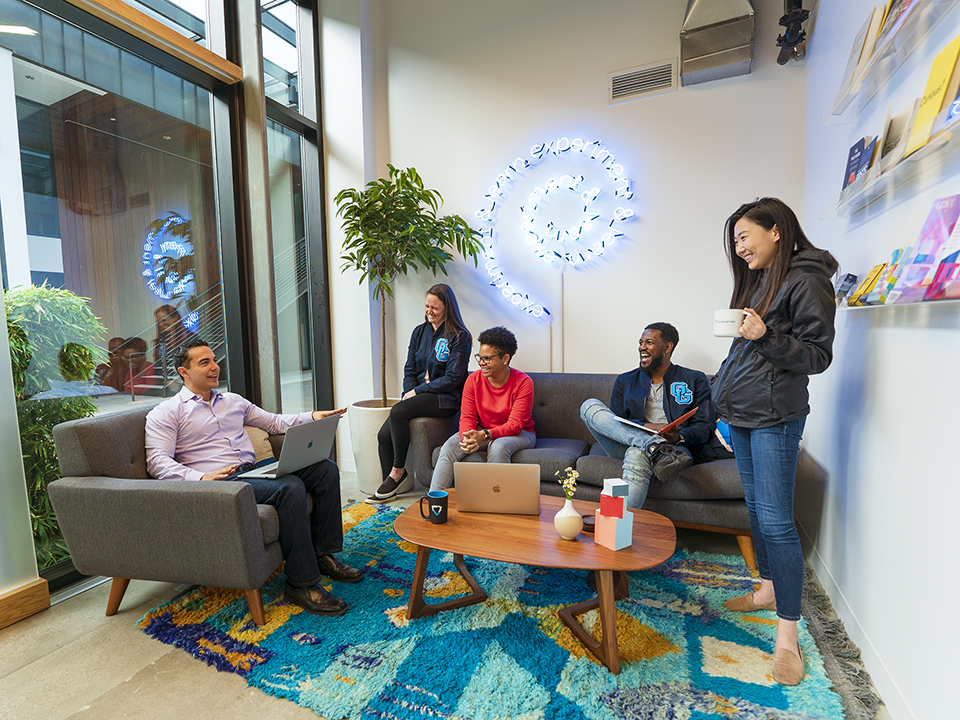 Go back to the drawing board when necessary 
When he was younger, Shinde found himself frustrated with the conventions of K-12 education and the "busywork of school." On the internet, he found an outlet for indulging his curiosities and picking up new skill sets, like coding. That optimism, he recalled, helped inform the initial, broad vision for GoGuardian. 
"We believed this idea that, by more deeply observing how kids go about learning online, that we'd be able to more meaningfully understand what kind of learning experiences were effective and what kind of experiences were ineffective," Shinde said. "And then, on the basis of that understanding, start to refine and personalize their experience so as to drive engagement and drive outcomes."
It was a positive outlook, but one that didn't necessarily square with the pragmatic needs of their customers. 
"Educators were saying, 'Yeah, this data and machine learning stuff is great — but I'm having trouble keeping my kids from getting distracted and watching Netflix or playing games in class,'" Shinde said.
 
We had to quickly pare back our vision before we were able to solve more exciting problems."

From there, the team focused on building out its internet filtering tool, a feature that clearly piqued educators' interest. Ultimately, it was a gateway to greater product adoption.
"These IT administrators, who were responsible for bringing these devices into the classroom, felt that because they were using our internet filter, they had much more confidence that the internet would be used in a productive way," Shinde said.
The takeaway: keep an ear glued to the customer's needs and adapt as necessary. 
"We had to quickly pare back our vision to address those problems before we were able to solve more exciting problems," he added.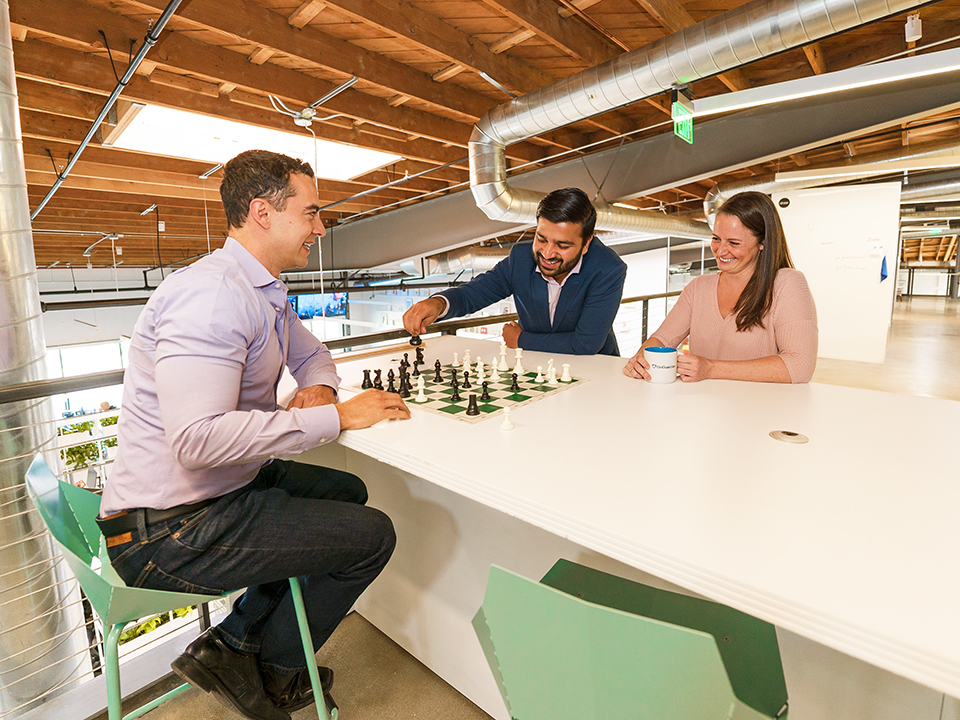 Trust your gut, even when the market — or others — says different
According to Google, there are more than 40 million Chromebook users in educational settings today. But the product wasn't nearly as widespread in the company's early days. 
"We were initially focused on just Chromebooks or Chrome OS, and since then we've expanded to support all devices," Shinde said. "But in the beginning, we started off as a Chrome company, and back then, in 2014, Chrome probably represented 5 percent or less market share."
That reality didn't make for the most convincing case to VCs, Shinde recalled. The low visibility only compounded with another common refrain: the team's perceived lack of depth in the field. 
"We just got all of this feedback that we were too young and inexperienced of a team and that we had picked an operating system that was irrelevant," Shinde said.
Nevertheless, encouraged by positive customer feedback, the team continued to forge ahead — ultimately, prefiguring a widespread adoption for a technology that didn't yet have the buy-in to back it up.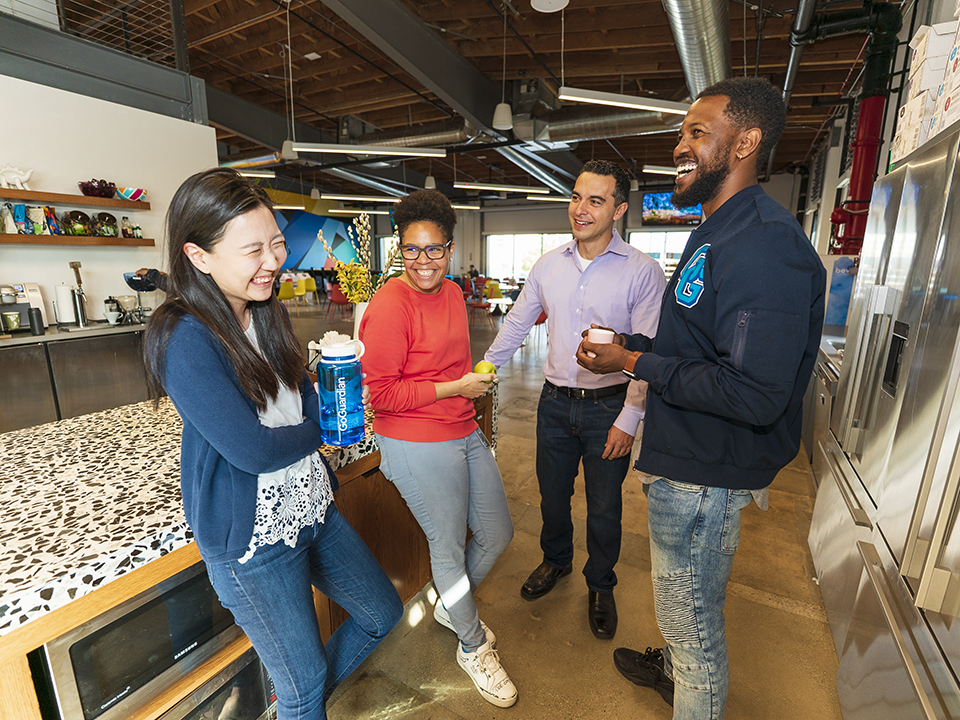 Encourage growth in yourself — and others
Introspection has been a core watchword for Shinde as he's traced the long arc from coding to the C-suite. Fittingly, it's a value that he holds close to his chest as a leader — not just for himself, but for his colleagues, as well.
"We're really insistent that anybody that joins GoGuardian, regardless of what level or what role they take, has in them this intense desire to want to level up personally," Shinde said. 
It's an expectation informed by the founders' experience themselves, having navigated the choppy waters of the startup world and the turbulence that comes with it. 
"We can't imagine building a company where people are expected to be the same versions of themselves one year in as when they started," Shinde said. "Because one year after we started, we were just dramatically different people and we've continued to level up since."