To say that 2018 was a good year for ForwardLine Financial would be an understatement.
The fintech company — which provides short- and medium-term loans to small businesses — secured $100 million in new investor capital, doubled headcount and smashed its loan origination goals. While some companies would take time to catch their breath, ForwardLine hasn't slowed down. In fact, the company has doubled down on its investments in tech and people as it works to help more small business owners access the working capital they need quickly.
We recently caught up with ForwardLine's CEO and two other team members to learn more about the company's explosive growth, what the future holds, and its mission to help improve the financial health of America's small businesses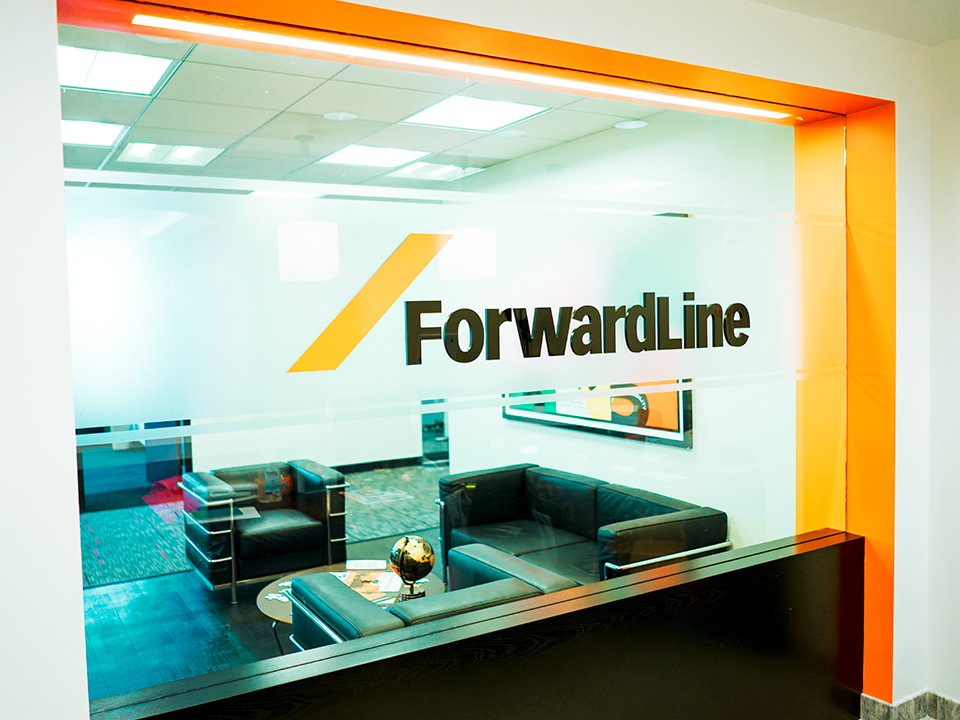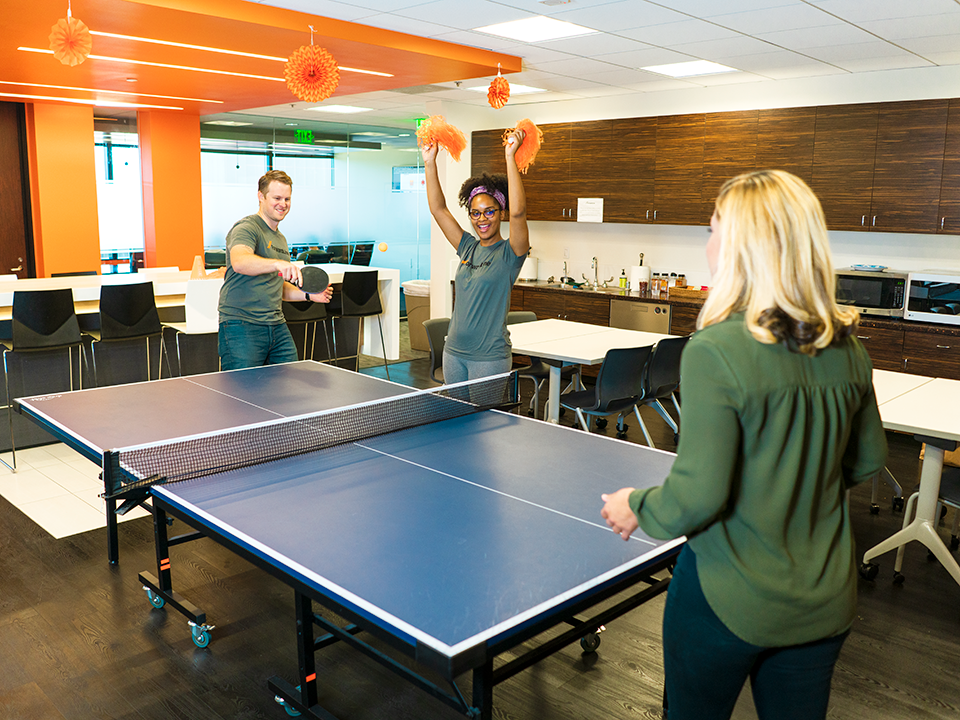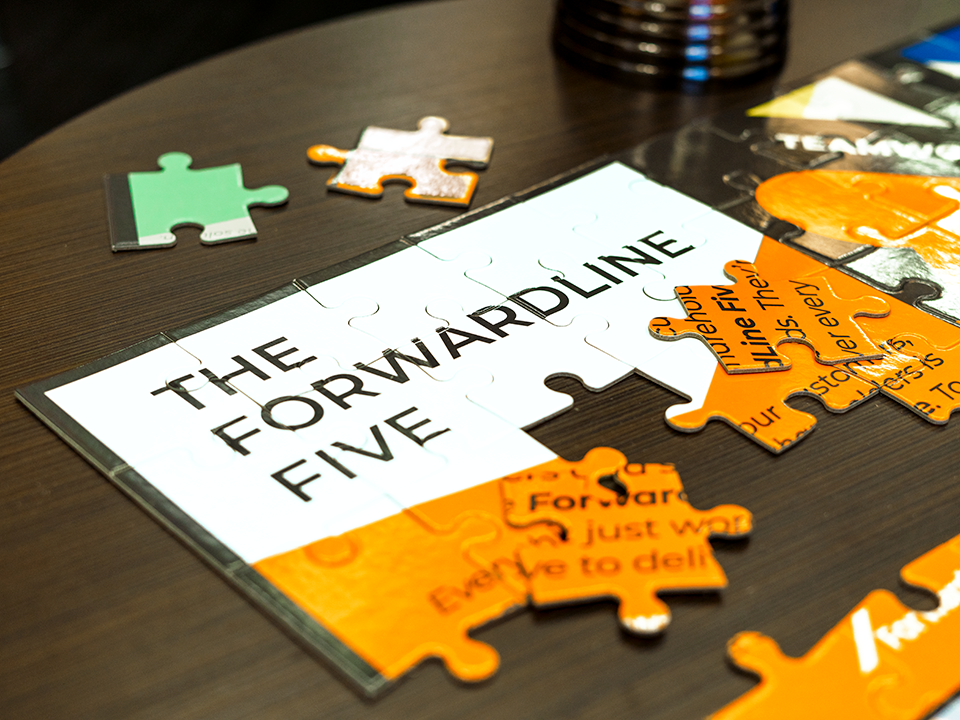 FOUNDED: 2003
EMPLOYEES: 121; 118 locally
WHAT THEY DO: ForwardLine is a fintech company that offers funding to small businesses who have trouble accessing credit from traditional lending institutions.
WHERE THEY DO IT: Woodland Hills
IDEAS WEEK: ForwardLine recently held its first "innovation week" in which the engineering team worked across the business to help other departments solve their pain points and work more efficiently.
SWING FOR THE FENCES: All ForwardLine employees are given a "baseball card" on their first day of work that includes their name, title, a fun fact, the company's values, and their own personal mission statement — aka, how they contribute to ForwardLine.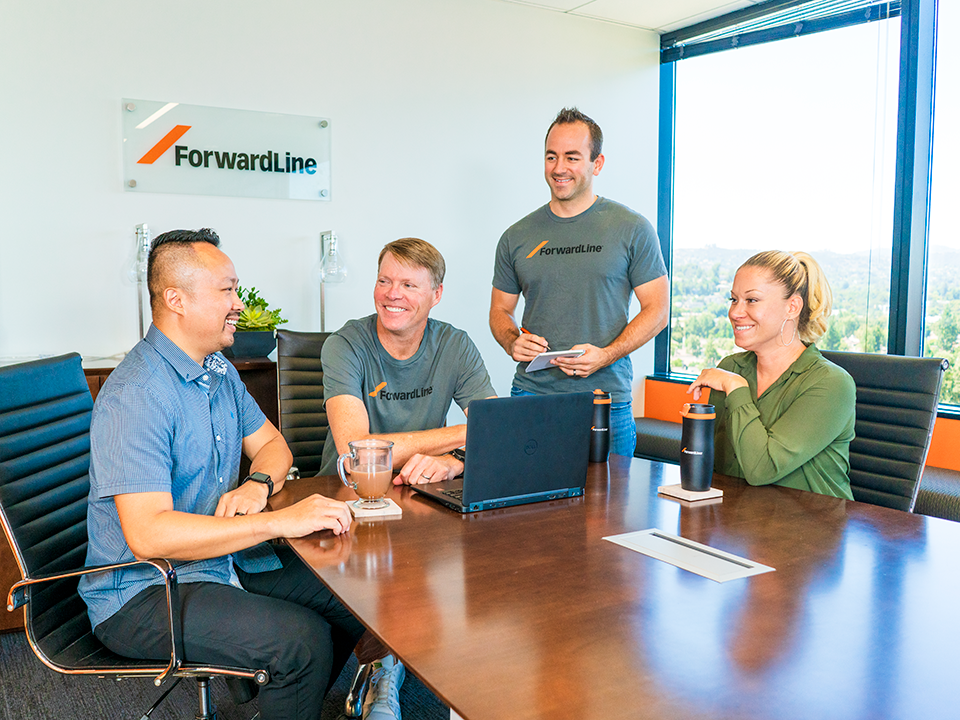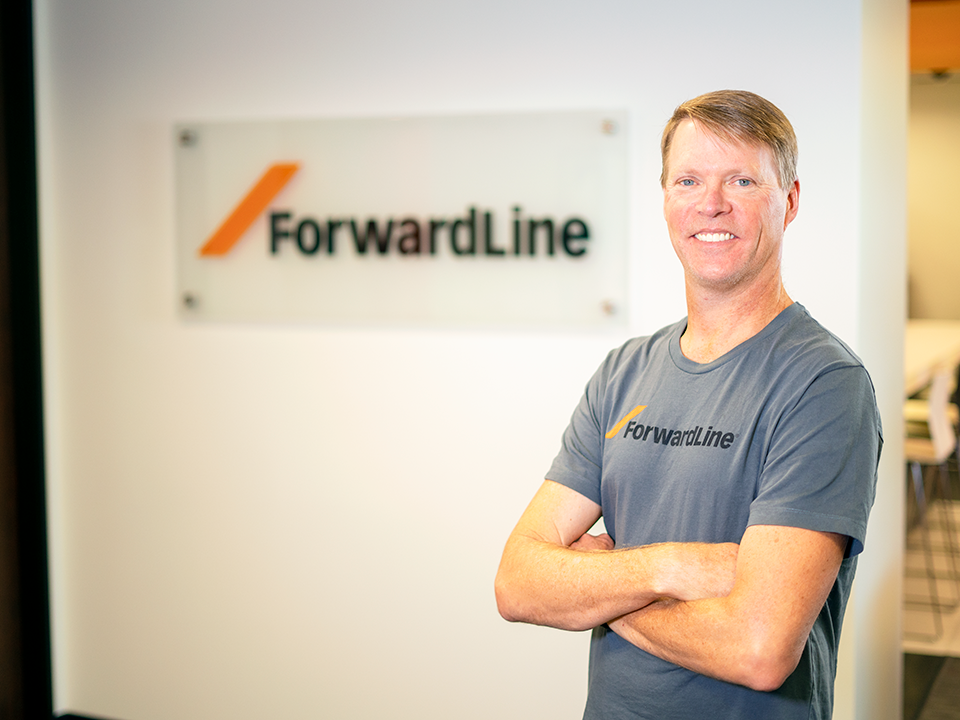 Steve Carlson, CEO
As CEO, Steve sets company strategy, ensures ForwardLine can attract and retain the best talent, and makes sure everyone has what they need to be successful in their roles. 
YOUR MOVE, MICHAEL PHELPS: Steve is a competitive open water swimmer whose self-described happy place is a large body of water with high waves and a temperature of around 50 to 55 degrees. He recently took part in a four-mile race in Istanbul's Bosphorus Strait, which combined his love of swimming and traveling.
ForwardLine experienced incredible growth in 2018. After accomplishing so much last year, what were your goals for the company heading into 2019?
Growing our loan origination volume by more than 100 percent, improving the customer experience and further positioning ForwardLine as an "employer of choice" in both LA and the fintech industry. We are also focused on successfully scaling the business as we rapidly add new talent. We have more than doubled our team over the past six months, and we spend a significant amount of time making sure everyone understands their roles, receives ongoing feedback and has the resources they need for success.
 
One of the rewarding aspects of working at ForwardLine is that you feel really good about working with small business owners to help them achieve their dreams."

ForwardLine's mission is to help improve the financial health of America's small businesses. Can you tell us more about your mission and the impact it makes on your team?
One of the rewarding aspects of working at ForwardLine is that you feel really good about working with small business owners to help them achieve their dreams. When I talk to members of the team, this is clearly one of their top motivators. We frequently receive feedback from our customers about the positive impact that we have on their lives and how much care and attention we take in helping them understand what financing option is best for them.
What are you most excited about for the future, and where do you think ForwardLine will be this time next year?
I love my job to a large degree because I'm so excited for what the next year holds. As of July, we've experienced 19 months of record-setting, industry-leading growth, and we've put in place a highly talented team that is focused on continuing to deliver on these results. We've attracted a significant amount of capital to support further growth and are in the process of opening up a second office. We're continuing to build on our technology and analytics expertise to improve the customer experience, as well as returns for our shareholders. We have a great team that I am honored to be working with to deliver on our mission.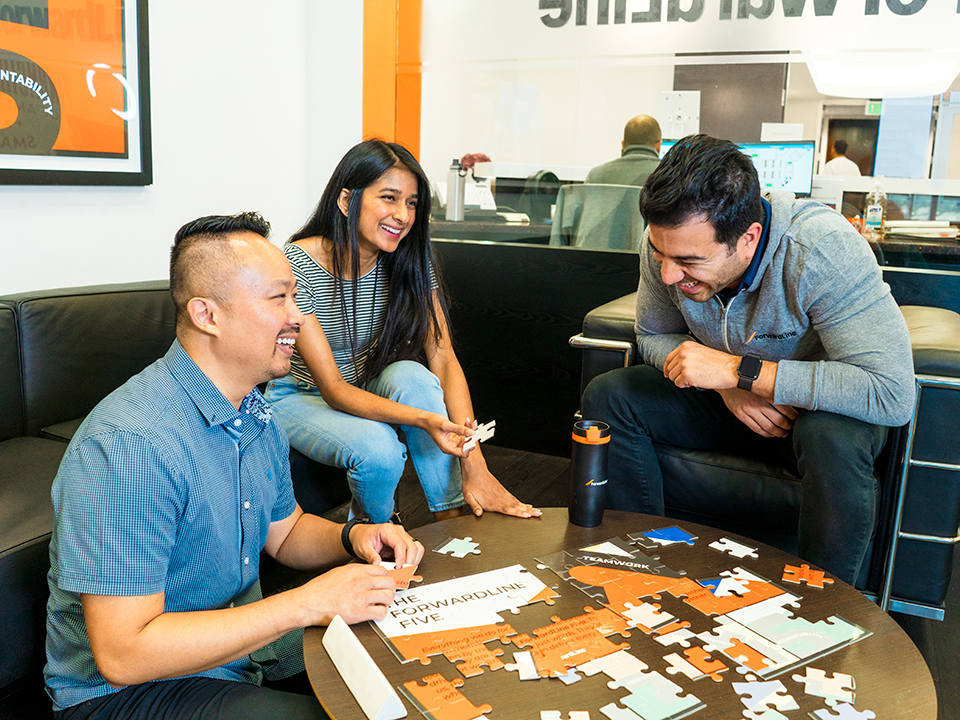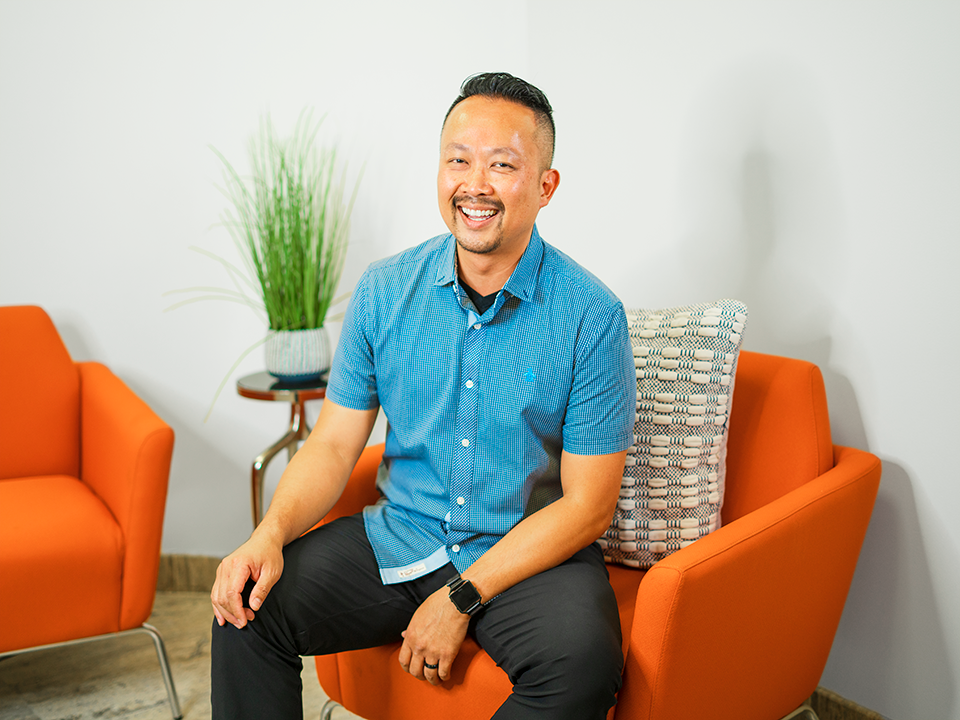 Charles Le, Lead Engineer
Charles is responsible for developing solutions to improve existing processes — he's currently working on automating as many manual actions as possible — and mentoring team members on all facets of the business.
LIFELONG LEARNER: Charles loves learning as it helps him better understand our world and the people who live in it. A few of his favorite subjects are economics, psychology, leadership, physical and natural science, current technology and trends and autobiographies of successful people.
You recently joined ForwardLine. What about the company made you want to be a part of the team?
I want to work for a company whose product I can stand behind. I expect to take ownership of everything I work on and expect the company to value this as well. Also, I've always loved helping small businesses and actually started my own IT consulting company in the late 1990s. To work with a company that has integrity and genuinely looks out for small businesses for the long term resonates with me. I feel like a true partner in helping to shape the future of ForwardLine's culture and success. I also get to be hands-on with a lot of tools and technologies, which I love. I have bought in for the long haul. 
 
We're spending more of our time and resources on delivering value, not maintaining infrastructure."

ForwardLine is in the middle of a massive growth spurt. What role has technology — and the tech team — played in the company's recent growth?
Notably, our customer's user experience has been made better by removing the "spinner" loading page. Behind the scenes, we've introduced automation to do away with manual intervention for stuck loan applications. We've developed a tool that constantly checks for these various states and moves them forward, decreasing the average time it takes for a customer to get funded. We've also started pulling data from various sources into Snowflake, a cloud data warehouse tool that will help ForwardLine make more data-oriented decisions that drive the business forward.
With your recent $100M fundraise, how is your team positioning ForwardLine for future success as the company scales?
We're building everything using modern technologies that require us to focus less on administration and maintenance of infrastructure and more on building and creating value immediately for our customers. We're leaning heavily on serverless and managed technologies, which enables us to iterate safely and quickly. Ultimately, we're spending more of our time and resources on delivering value, not maintaining infrastructure.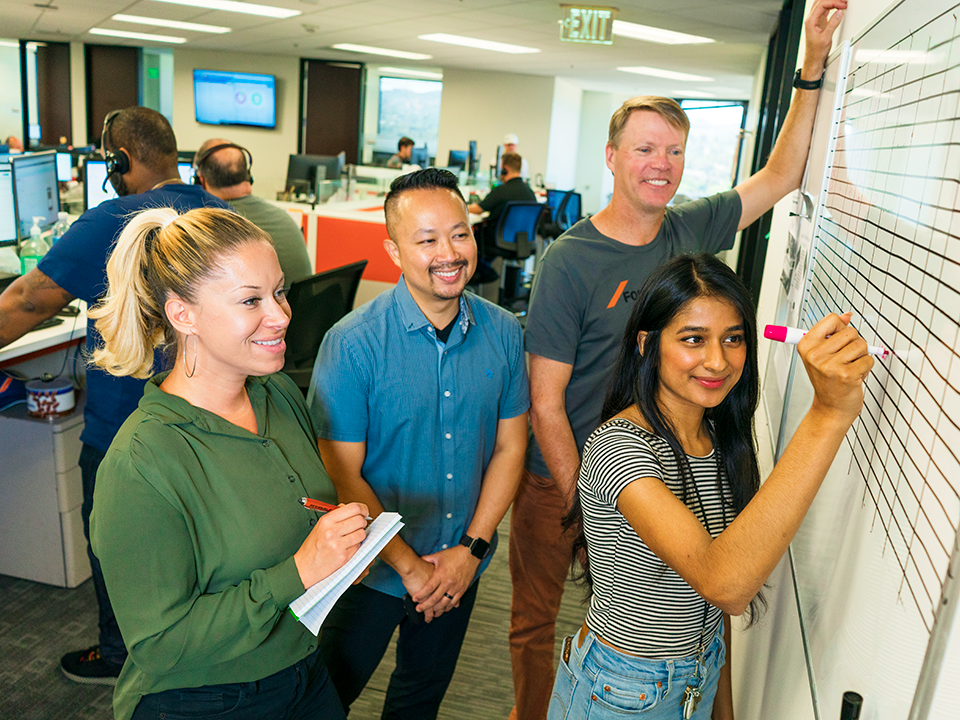 Filiz Ozer, Originations Manager
Filiz trains, coaches and develops loan representatives who help small to midsize business owners obtain the capital needed to grow their businesses.
UNDER THE STARS: Filiz loves camping near lakes and oceans, as it gives her time to find personal balance and bond with family and friends.
You joined ForwardLine right around the time the company started to grow rapidly. What has it been like to see that growth firsthand?
There has been a whirlwind of encouraging energy. Not only did we grow in size, but we were also able to work with all departments to rapidly improve on the necessary changes to our systems and processes needed to support both our teammates and our clients without losing sight of the culture that drives our organization.
 
When you believe so firmly in what you do, it doesn't feel like a job."

We've heard you described as a "dynamic" leader. Can you tell us more about your leadership style and what's shaped it?
Energetic and full of bad mom jokes. I am always up for a challenge, whether it's training a group of newcomers with no industry experience or developing teammates who want to grow within our organization. When you believe so firmly in what you do, it doesn't feel like a job. That's ultimately my goal for everyone on our team. That's leading with purpose: sharing positive energy and moving with a solution-based mindset.
In addition to being mission-driven, ForwardLine is also customer-focused. How does this intense customer focus shape your company culture and work?
By being customer-centric, each teammate carries a sense of accountability to deliver their best work. Whether it is helping someone complete their business profile or make an educated decision on what financing option works best for their needs, we always work together each step of the way to protect their identity and business.