How does a company like Edmunds, which has been in the automotive market for more than 50 years, stay relevant? They innovate, and in the case of the company's CarCode team, work with companies that are doing the same.
CarCode was a small startup when Edmunds acquired them in 2014. Today, they're a vital part of the larger Edmunds team, pushing the company's live messaging capabilities forward and expanding its footprint into emerging markets like the Facebook Marketplace. We caught up with the team to learn more about what it's like getting the best of both worlds as a startup within an established company.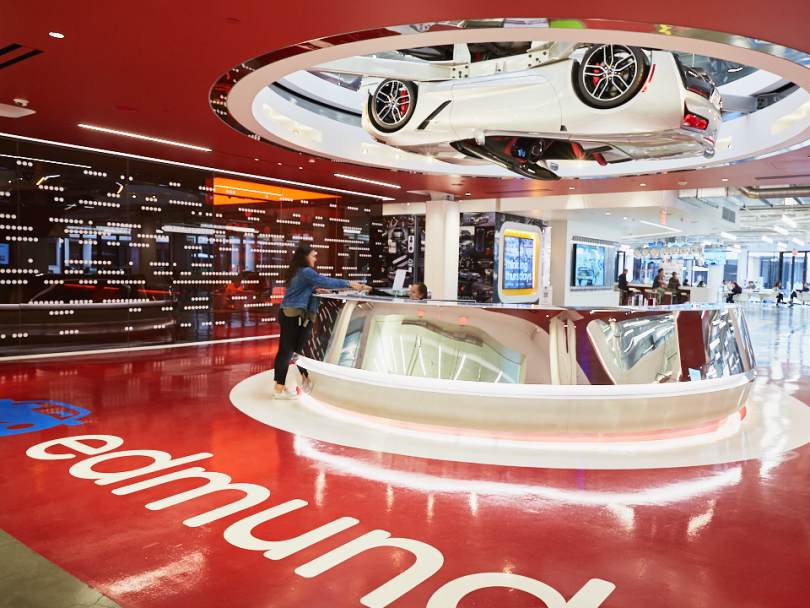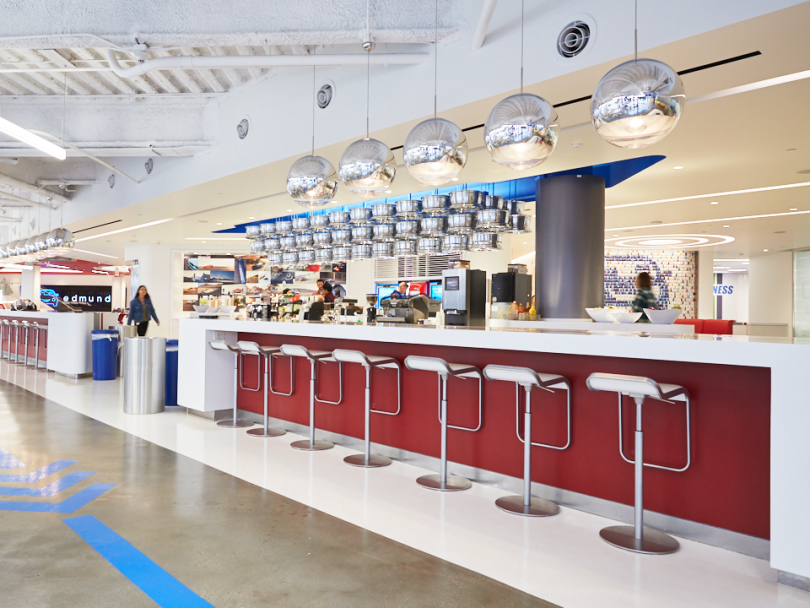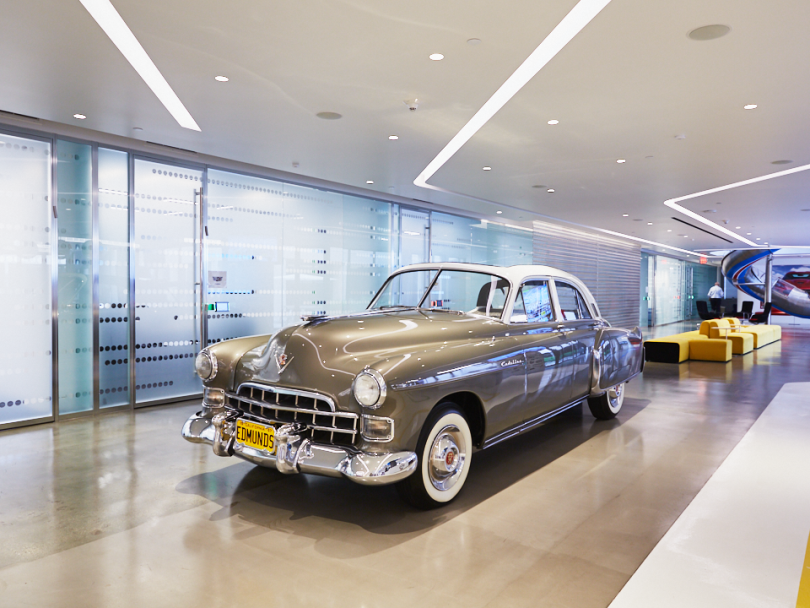 FOUNDED: 1966
EMPLOYEES: 600 nationally, 434 locally
WHAT THEY DO: Edmunds produces online tools that shed transparency and add ease to the often onerous process of buying a car. Their car shopping and information platform is one of the most used in the world.
WHERE THEY DO IT: Santa Monica
MESSAGE MATTERS: The CarCode team developed after Edmunds acquired the startup in 2014. Today, the team builds and manages a live response center and expands the company's footprint through integration in marketplaces like Facebook.
BETTER WITH AGE: Edmunds has a reputation for being the kind of place where new ideas are welcome — and where testing and iteration are core to the way things run.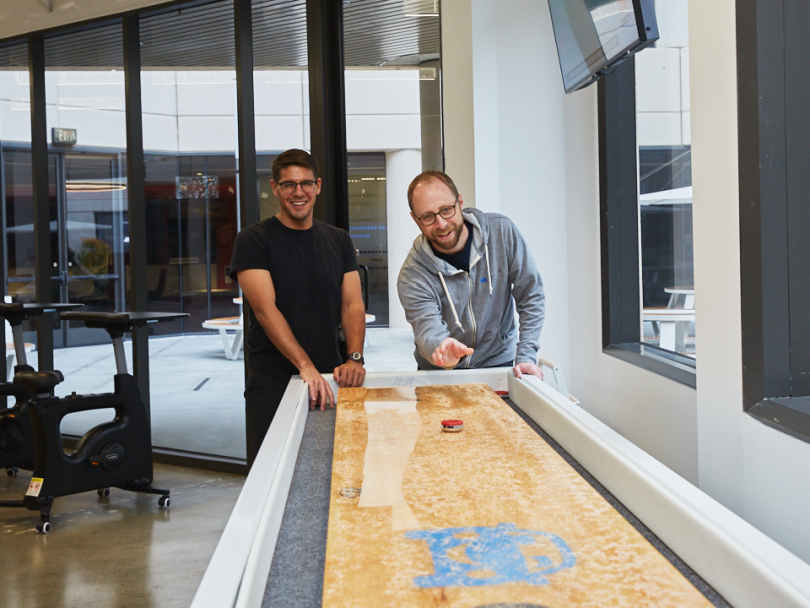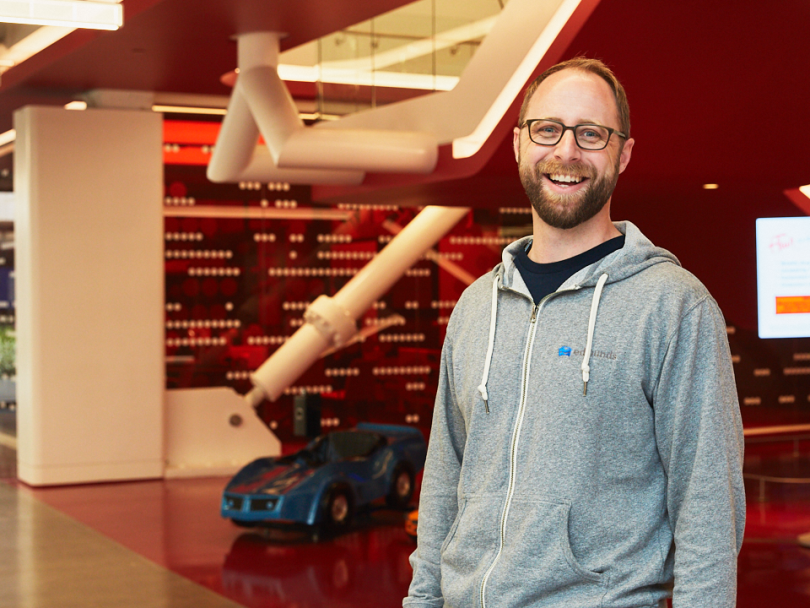 Nick Gorton, VP, Product Innovation
As the VP of product innovation at Edmunds, Nick's job includes helping lead the corporate strategy team around all dealer products, serving day to day as the executive sponsor for a suite of products leveraging the Edmunds brand on Edmunds.com, and identifying new opportunities on the horizon.
BEYOND WORK: Nick loves to backcountry ski in the winter and drives long-distance routes on his motorcycle in the summer. In the past year, Nick has ridden his motorcycle all the way from above the Arctic Circle in Northern Alaska to Edmund's office in Santa Monica. This year he's planning to ride the length of the Continental Divide.
The CarCode team functions a bit like a startup within a larger, more established tech company. What are the benefits of being at the intersection of a startup and a well-established company?
It's a great place to be. We have access to the scale and resources of a larger company but get the license and freedom to challenge the status quo. We have less legacy code and fewer constituents we need to consider when innovating and developing new products.
 
Talking with customers is a great way to build empathy for the people who use the products we build."

You encourage your team to spend time on the ground, interacting with customers who use your product. Why?
My thinking has been heavily influenced by the customer development methodology and the book "The Four Steps to the Epiphany." The author, Steve Blank, has a quote: "There are no facts inside the building, only opinions."
Talking with customers is a great way to build empathy for the people who use the products we build and allows us as product managers to see the real-life problems of our users instead of in abstract terms.
What's special about the Edmunds product compared to other online car-buying tools on the market right now?
First, we have a trusted editorial brand. Rather than just buying online, we are using our editorial team to surface the best deals for car shoppers. We provide a level of curation not found elsewhere. Second, we are focused on helping shoppers get a great deal and a good experience while getting a lease. Many services are focused on just the retail purchase, but we work to super-serve people who want to lease their next car.
How does Edmunds encourage collaboration across teams and learning and development opportunities for all employees?
Each year, we dedicate time for our tech and product teams to pull away from their daily work to dedicate some space for innovation. We have on-site dev teams as well as some overseas contracted teams, and we have done events in both locations and held combined virtual hackathons that span both. This allows people to test new skills, collaborate with different teams, and flex their tech and innovation chops in front of the entire company.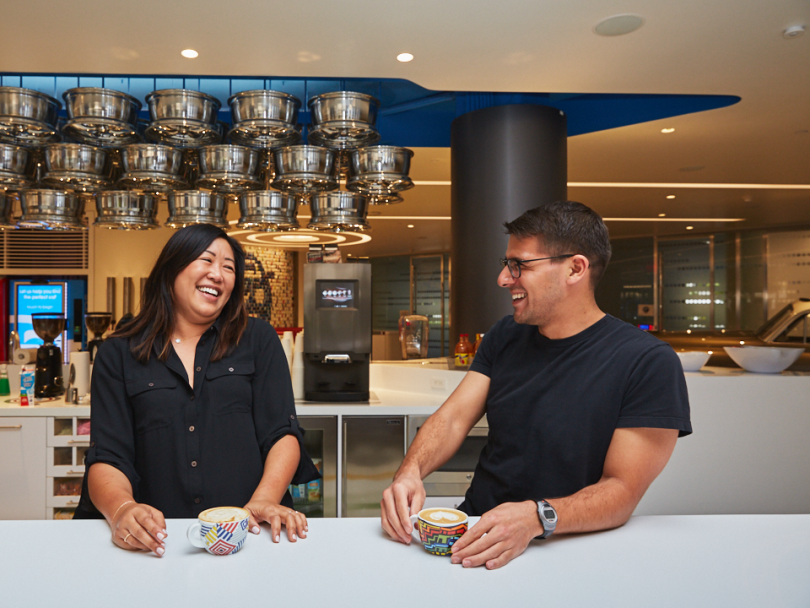 Moran Nachum, Senior Product Manager
Moran oversees a number of Edmunds dealer products, including CarCode, Managed Messaging and Facebook Marketplace. In the day to day, Moran tracks the performance of those products, educates account executives on new features, responds to questions from dealers, and brainstorms and develops new features.
BEYOND WORK: Moran enjoys cycling, especially in the Santa Monica Mountains. The strain of climbing big hills translates well into product management, according to Moran. Both require continuous, steady work for the achievement of large goals.  
As a senior product manager, what does your average day look like?
Every day varies dramatically. My days can be focused on everything from collecting metrics around our initiatives to brainstorming new functionality with the team or doing outreach to dealers and salespeople in the field. Then there are days focused specifically on cleaning up our boards and getting the team back to peak operating capacity. No day is the same, and that's what makes the work exciting.
How do you think Edmunds has remained agile within the car industry, despite having over 50 years of history behind it?
I attribute a lot of Edmunds' adaptability to the company's leadership. When new technology emerges on the market — whether that's blockchain, chatbots or augmented reality — the leadership team looks for ways that technology might connect to the core business.  
That said, experimentation with new technologies would be meaningless if Edmunds didn't also have a supportive workplace that encourages exploration, accepts failure as part of the process, fosters reflection, and is willing to take calculated risks. That comes through in our company's leadership and processes.
No day is the same, and that's what makes the work exciting."
What is your favorite aspect of the CarCode team culture? How does this fit into the Edmunds culture more broadly?
The CarCode team is made up of personalities that balance each other well. Nick Gorton (profiled above) acts as a visionary and team salesman, working both to push the team into the future as well as to hype our accomplishments companywide. Julie Woo (profiled below) acts as the pragmatic and process-focused soul of the team. In rolling out a feature, building a partnership or improving a workflow, Julie knows exactly which teams will be impacted and how to communicate with those teams most effectively.
From there, we have Jen Cleverley and me, who act as the executioners of work for the team. Jen often takes on tasks that require more diplomacy — working with our legal counsel, communicating with manufacturer partners, and more — while I take on more feature-centric product elements that require thorough, quick execution and deployment.
The team that we have makes working on the product exciting and rewarding. We all bring unique strengths to our group and are able to mesh well together to produce some truly incredible features.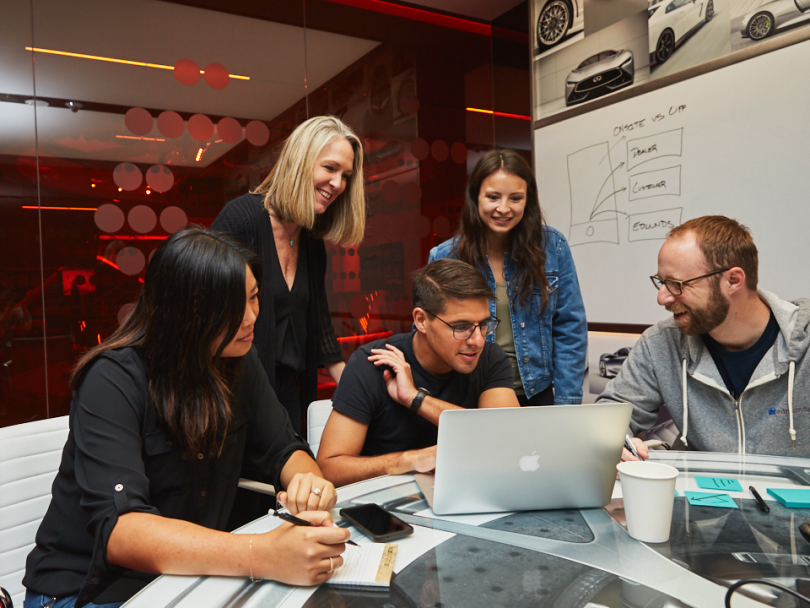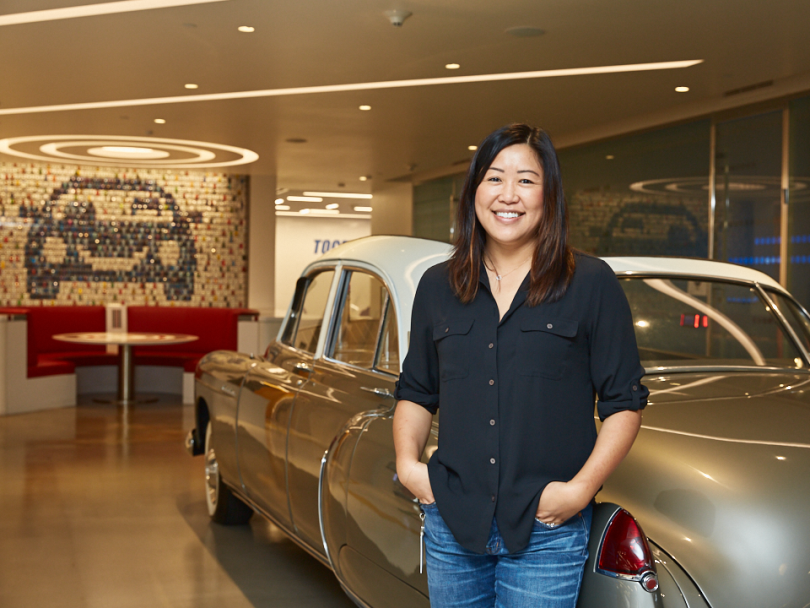 Julie Woo, Senior Director, Product Development
Julie manages the health of the CarCode product, ensuring it works as intended, and works with broader teams to integrate with the larger Edmunds product and build out new features.
BEYOND WORK: Julie loves cooking and baking. According to Julie, there are parallels between cooking and product development, and the process of cooking has honed her skills as a professional.
You've had an interesting and nontraditional path to where you are in your career today. How did you end up in your position at Edmunds?
After my last two positions ended due to downsizing or companies closing shop, I knew that I wanted to be at a company that had legs to stand on. But, I also wanted the energy and attitude that comes with startups, and Edmunds fit the bill. They've been around for over 50 years but continue to innovate.
Your job is to make Edmund's successful. How does the company set you up for success?
The company really wants employees to succeed. They have dedicated Thursdays as "Thinking Thursdays" where meetings are frowned on. They hold biannual hackathons — with cash prizes! — to promote new ideas and thoughts. 
I knew that I wanted to be at a company that had legs to stand on. But, I also wanted the energy and attitude that comes with startups, and Edmunds fit the bill." 
What's one project that you're especially proud of leading in your time at CarCode?
We worked with Facebook to launch used vehicle listings on Facebook Marketplace. With this project, we found a new audience of car shoppers and have been able to build out new and more robust features centered around messaging in Facebook Messenger.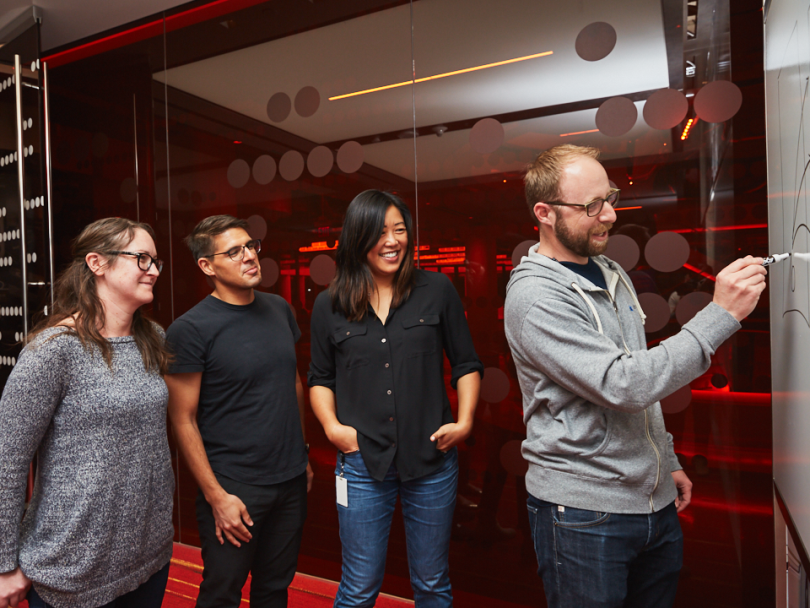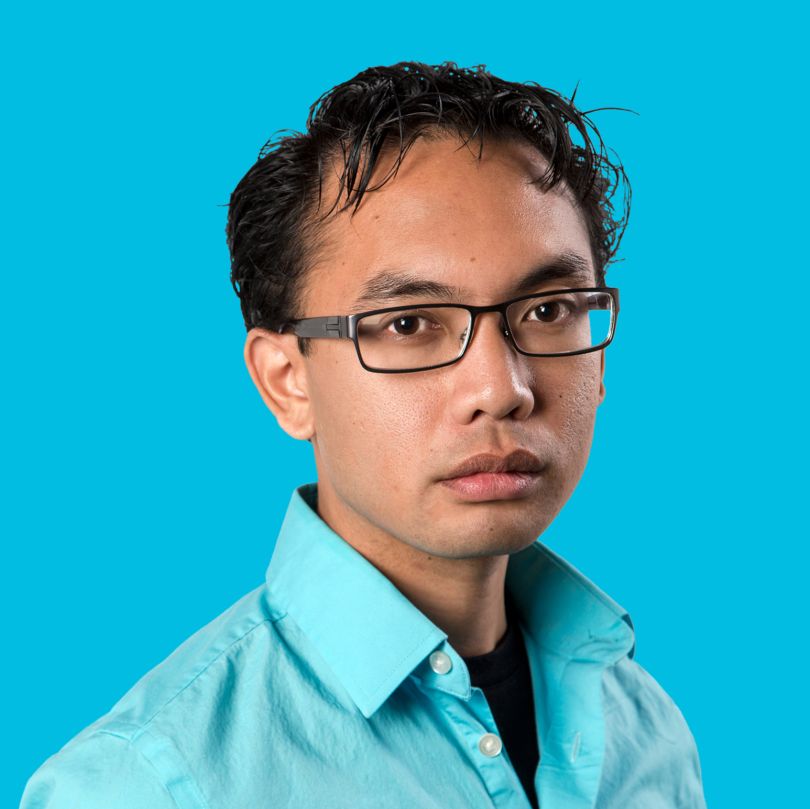 Carlos Macasaet, Engineering Manager
At the highest level, Carlos' responsibilities are attracting, engaging and retaining talented engineers and providing context for the work the CarCode team does. 
BEYOND WORK: When Carlos isn't working, he's still working. He has various programming projects that keep him busy and up to date on new technologies and development practices.
You've been at Edmunds for eight years and moved onto the CarCode team after the company was acquired. What was it like moving onto a new but existing team within the company?
Most people who have been with Edmunds for a while have worked on multiple teams. Although there are a few things that are standardized across the company, every team has its own unique processes. For example, all teams at Edmunds are Agile, but some use Kanban and some use Scrum. Any time I join a new team, I spend some time getting to understand how they operate so I know how I can be the most effective on that team.
I'm also a believer that no problem is someone else's problem. When I propose a change or a new feature to another team, I always provide as many details as I can [...]"
What have you learned from collaborating with employees from other departments across Edmunds? Why have these cross-collaborations been valuable in the long run?
When I first joined Edmunds, I was on a service team. One thing that was extremely helpful at that time was that teams were willing to be early adopters and provide early feedback. Since then, I have frequently offered to be an early adopter of many of our new initiatives including infrastructure-as-code, moving to the cloud, and moving to team-specific accounts.
I'm also a believer that no problem is someone else's problem. When I propose a change or a new feature to another team, I always provide as many details as I can including all of the motivating factors. I also come prepared for our team to do the work ourselves with as little or as much involvement as the other team prefers.