For a company that rubs shoulders with some of the biggest advertisers in the world, Ace Metrix's offices are a surprisingly intimate and down-to-earth place. Although the company has been in business for over a decade and has experienced steady growth, they still have fewer than 50 employees — still the sort of place where everybody knows everyone's name. 
We met with three members of the Ace Metrix team, all of whom has been with the company for at least a couple of years, to see what it is like to work on the growing team.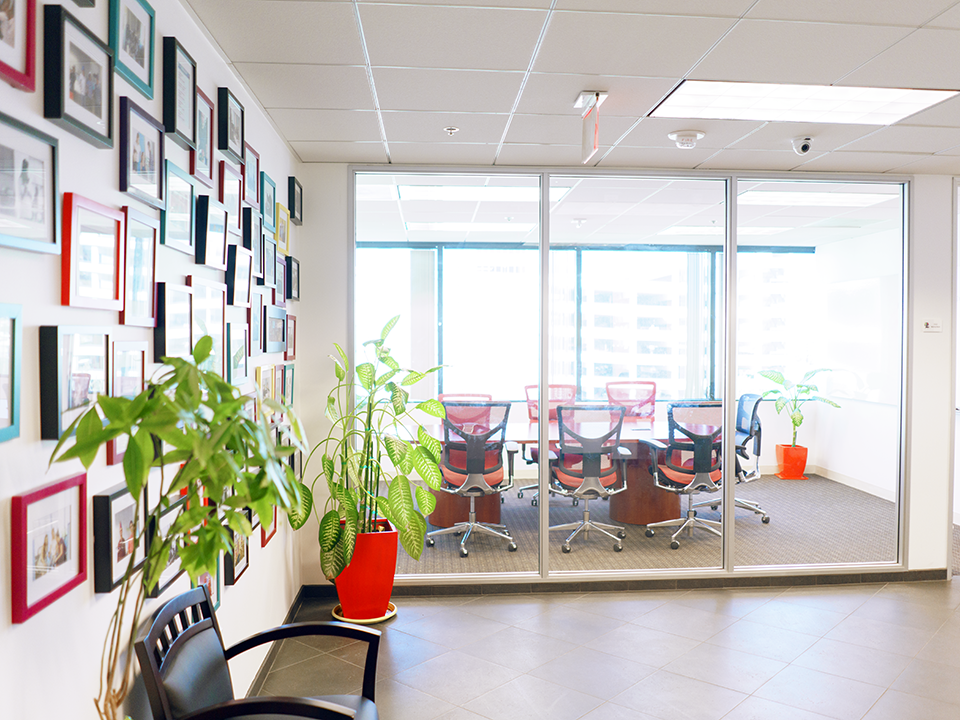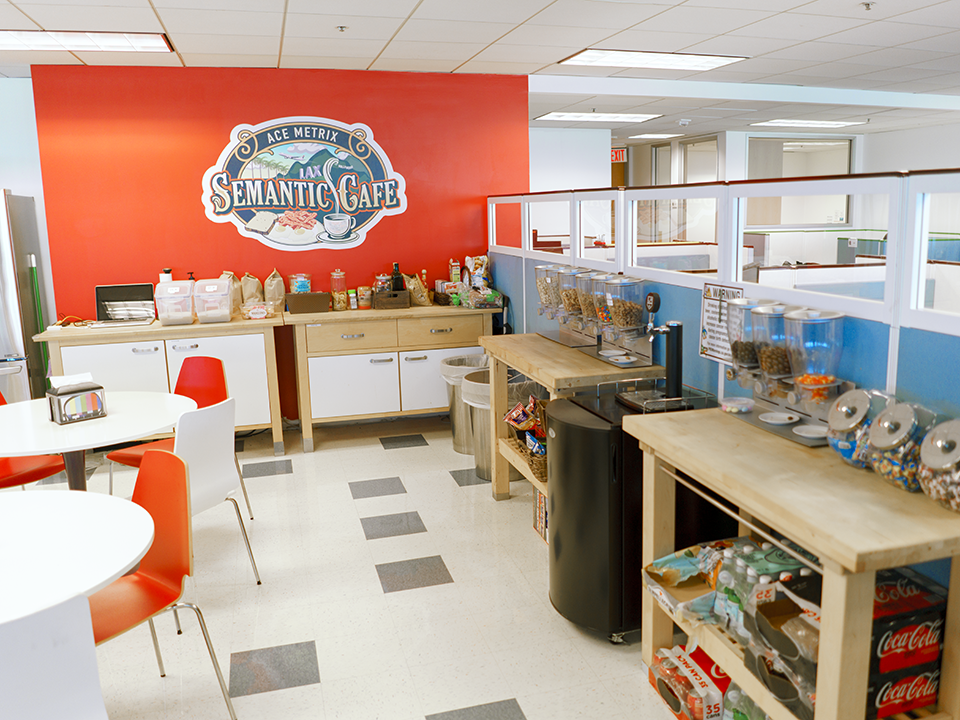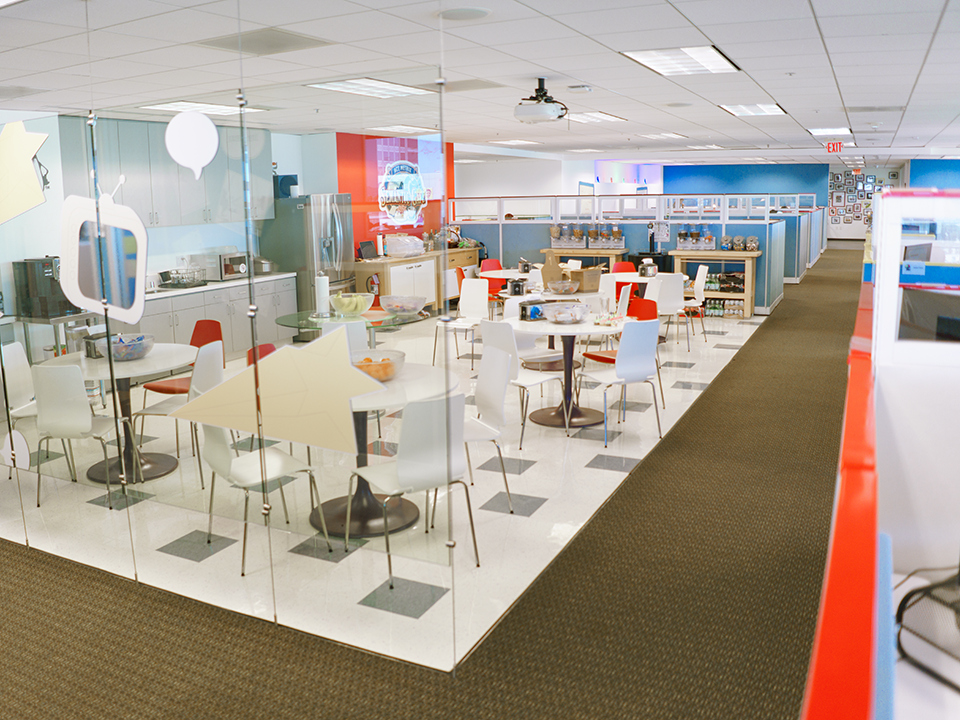 EMPLOYEES: 44 (27 in LA)
FOUNDED: 2008
WHAT THEY DO: Ace Metrix provides data and insight to enable marketers and creative teams to produce more impactful work, test and adjust creative executions in real-time, and understand what creative drivers impact their brand KPIs.
WHERE THEY DO IT: El Segundo
PERKS: Unlimited PTO and health benefits, as well as a relaxed work environment with very little bureaucracy. 
IDEAL CANDIDATE: "Someone with a passion for ads and helping marketers succeed," says VP of Sales Michael Risucci. "They should have a strong knowledge of the advertising business and a thirst to win."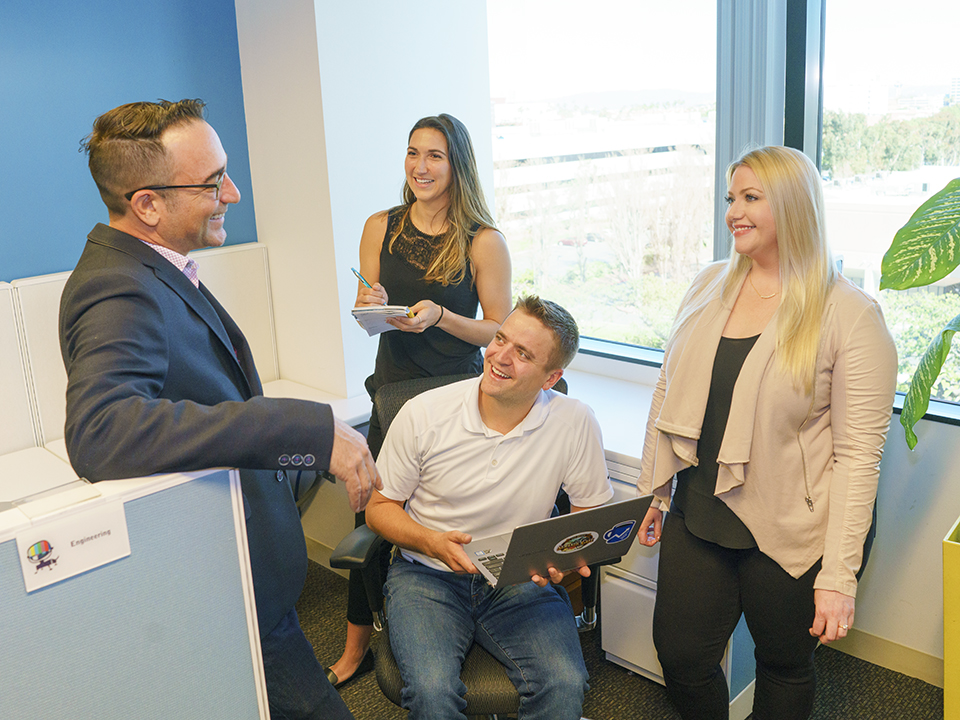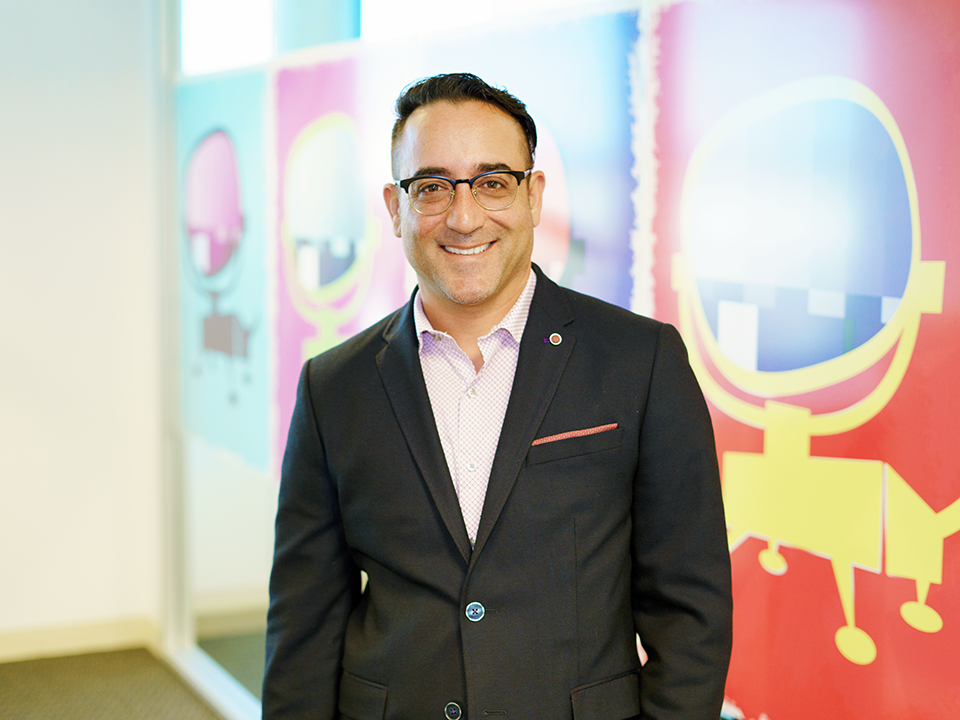 Michael Risucci, SVP Sales 
Michael is in charge of driving new business sales, as well as providing guidance and mentoring for the sales and services teams. 
BEYOND WORK: In his spare time, Michael is a rock bassist who has played at some of LA's most notorious venues like The Whiskey, Viper Room and Canyon Club. A couple of months ago, he played a gig with Slash. 
You left Ace Metrix in 2012 to take another job – what brought you back? 
When I joined Ace Metrix in 2009, I was the company's first seller — and the only one for my first six months. It was exciting to be part of such a unique blend of quantitative and qualitative research, mixed with the tech DNA to make the delivery of data much faster than any of our competitors.
After working tirelessly for three years to get Ace Metrix off the ground, I got a call from a former colleague asking if I'd be interested in an opportunity to repeat the success I'd had at Ace Metrix for another firm, and I knew I wanted to take that chance. Then, a couple of years later, I got a call from Peter Daboll, CEO at Ace Metrix, asking if I had ever considered coming back to lead the sales team. My love for the company and what we do here made that an easy and definitive "yes."
Families trust that they can express their opinion and be heard. We have fun here."
Was Ace Metrix the same company when you came back?
At its core, the company was still the same — there was still that same enthusiasm among employees. We are doing something new, unique and exciting. Ace had also grown significantly in some key areas like product, sales and marketing and client services. While still a small, nimble company, Ace Metrix was attracting talented new employees with impressive backgrounds in tech, advertising, consumer insights and media sales, all with a real passion for creativity. The client base had grown significantly, which in turn led us to build out a world-class service and analytics functions. 
What's it like working at such a mature, yet tight-knit company?
The fact that we've been at this for ten years now isn't lost on me — we're no longer "The Little Startup That Could." We've lived through the growing pains and stress that come along with going from survive to thrive. What we've discovered is that we share a passion for what we are doing. Do we still have spirited debates? You bet. Families trust that they can express their opinion and be heard. We have fun here.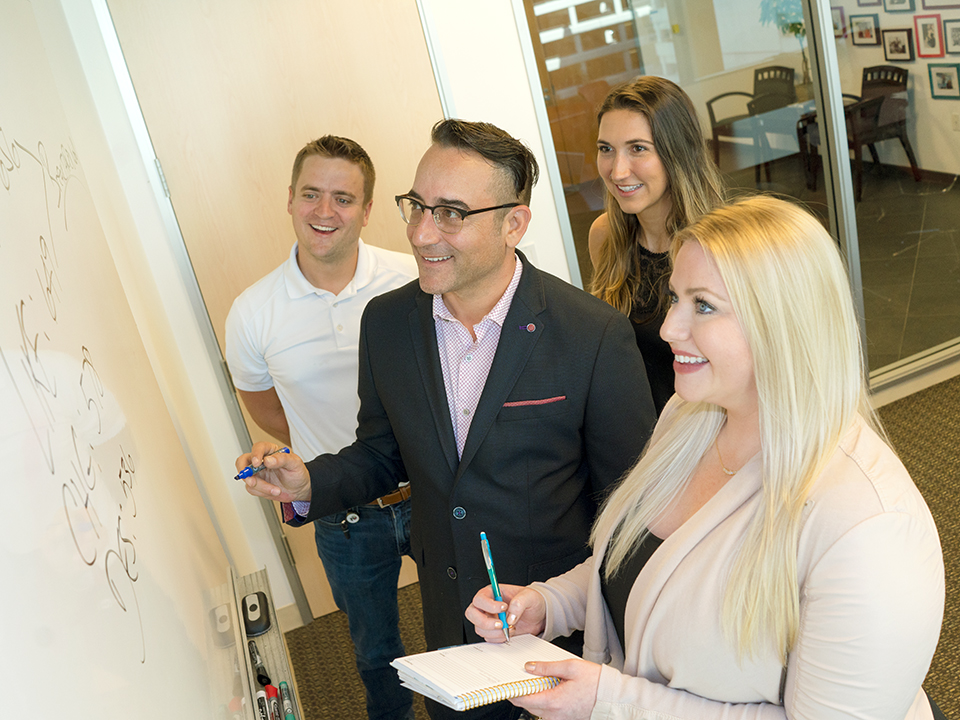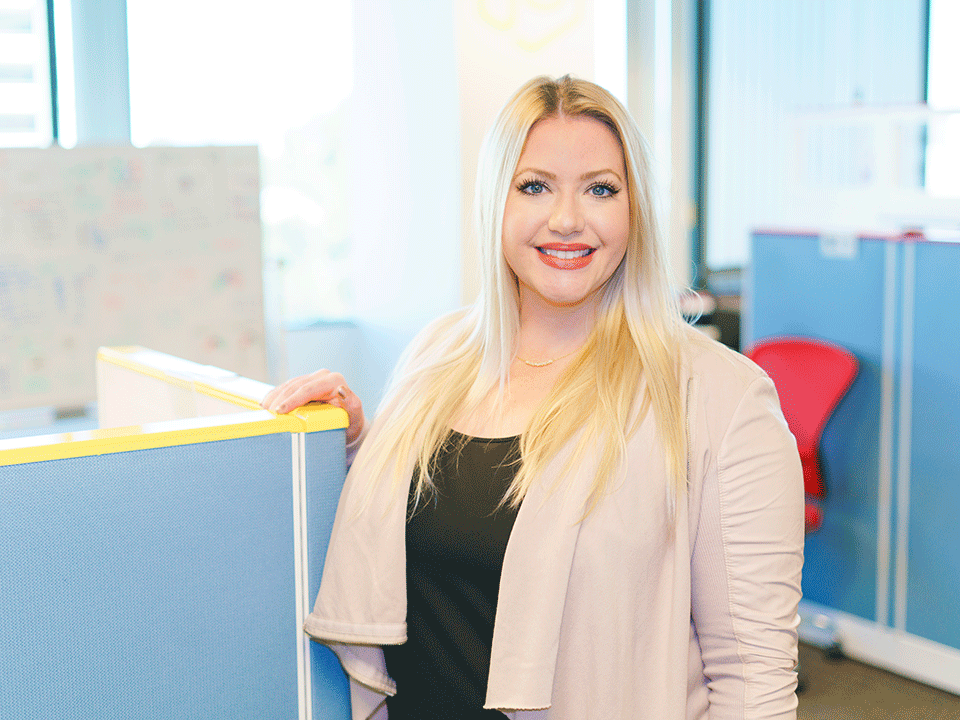 Katie Williamson, SVP of Client Services 
Katie leads the client services team and is responsible for managing all of Ace's current clients.
BEYOND WORK: When Katie is not in the office, she enjoys a good book — most recently "Killers of the Flower Moon" by David Grann.
Ace Metrix works with some huge clients, including Anheuser-Busch, Google and Infiniti. What are clients looking for when they come to you? 
We test the majority of all ads airing nationally when they break, with the same syndicated survey among a sample of 500 people, whether you are a client of ours or not. Clients get the results back within 24 to 48 hours on our dynamic platform. Getting the results back so fast — not only for their own ads but all their competitors — allows clients to make changes to an ad right away if something is not working, change their media plan if an ad performs well among a specific demographic, keep a pulse on what their competition is doing, and gain learnings for future ads. 
We are the experts in our data and believe in what we do, so it's thrilling to be able to partner with clients and make a difference. "
What's it like working on a small team, yet rubbing shoulders with people at these massive conglomerates? 
It's really exciting working with all different types of companies and clients. One of the most rewarding parts of the job is being able to make an impact on our client's business. We work with all different types of client teams from market research, brand, marketing, media, agency and C-suite, so no two days are ever the same and it never gets boring. I think it can sometimes be intimidating for new hires at first, but they are never left on their own. We are the experts in our data and believe in what we do, so it's thrilling to be able to partner with clients and make a difference.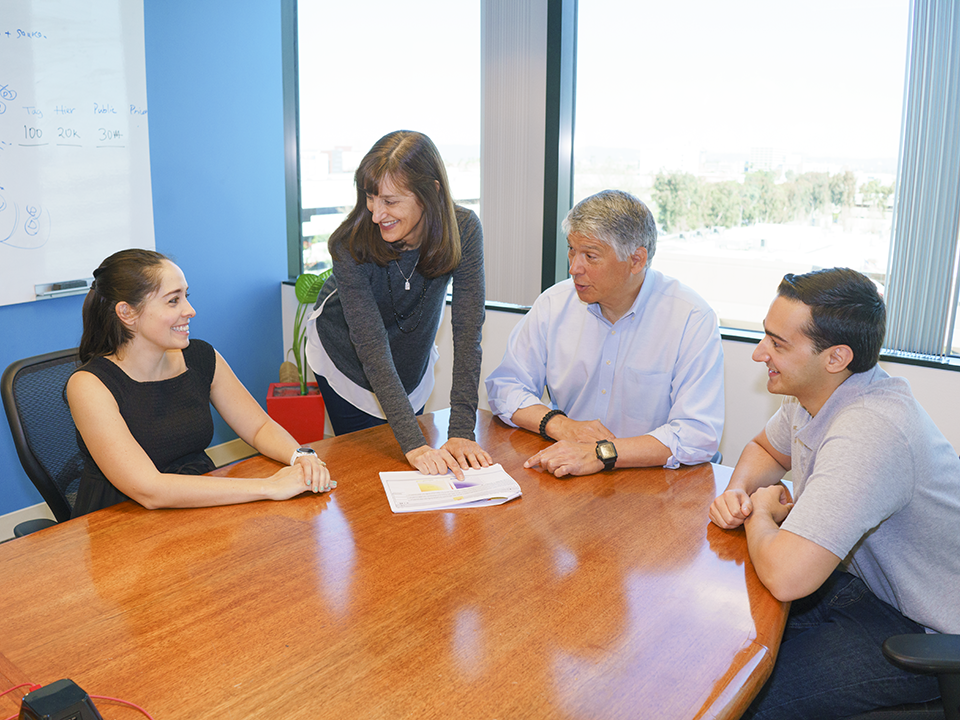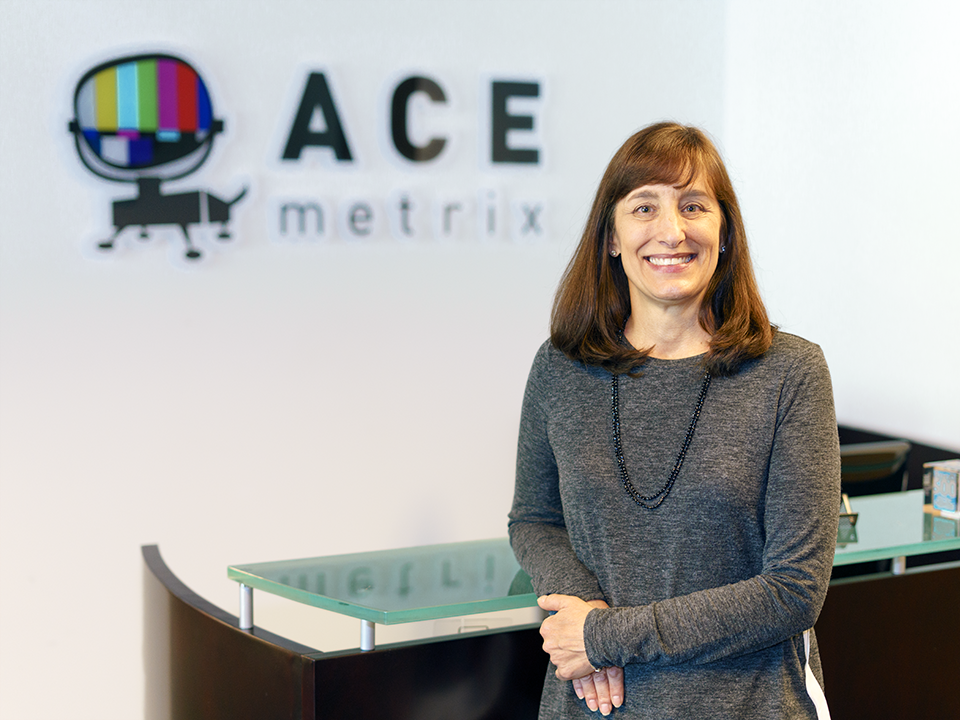 Andrea Burrill, VP Controller 
Andrea is not only the VP Controller, but she's also responsible for human resources and administration. You can think of her kind of like a one-person accounting department. 
BEYOND WORK: When she's not in the office, you'll find Andrea in the gym.
You were a consultant working with Ace Metrix before switching to a full-time role. What made you want to make the switch? 
During the two years I was a consultant, Ace more than tripled in size. The CEO decided it was time to bring on a full-time controller, and I was asked to join the team. Although consulting has its perks, I was very happy to hang my hat in one location. These days, I actually wake up each morning and enjoy coming to work — not everyone can say that. 
Ace Metrix is fun, creative and very team-oriented. Everyone gets along with one another and no one person is striving to be noticed. It is all about a team effort, and our employees are a remarkably diverse group of fun and interesting people. They make it an enjoyable experience every day.
We have a great group of people who are committed and truly enjoy what they are doing."
Ace stopped taking venture capitalist money and now instead relies on revenue. What prompted the change?
The VCs were very supportive, but it was time to take control of our own destiny. A decision was made to step back and right the size of operations for future profitability. Within six months, we started to turn the corner. The employees were elated that revenue and net income were on the rise, and we have continued the positive trend. 
How would you describe Ace Metrix's culture? Are you still a startup? 
I still think of us as a startup, but I think we are currently in a growth phase. When I first started working with Ace in 2010, there were about 17 employees. We currently have about 44 employees and a lot of them have been with the company for more than four years. We have a great group of people who are committed and truly enjoy what they are doing.
At a company level, we are investing in R&D to give our clients better tools to evaluate their creative. Many of our clients have been with us for over five years, and it has been great to be with a company that continues to grow and thrive.