When it comes to fostering a culture in which good ideas can thrive, the team at Ace Metrix knows it's important for people across the company to feel comfortable sharing knowledge and insights.
That's why they look to not only train new team members but also learn fresh skills and ways of thinking from the new employees themselves. The advertising analytics company encourages every team member — regardless of title or seniority — to speak out and debate ideas, as well as to work across teams and take on new roles.
We spoke to four leaders at Ace Metrix to learn more about how they support their employees, which in turn supports their business and their customers.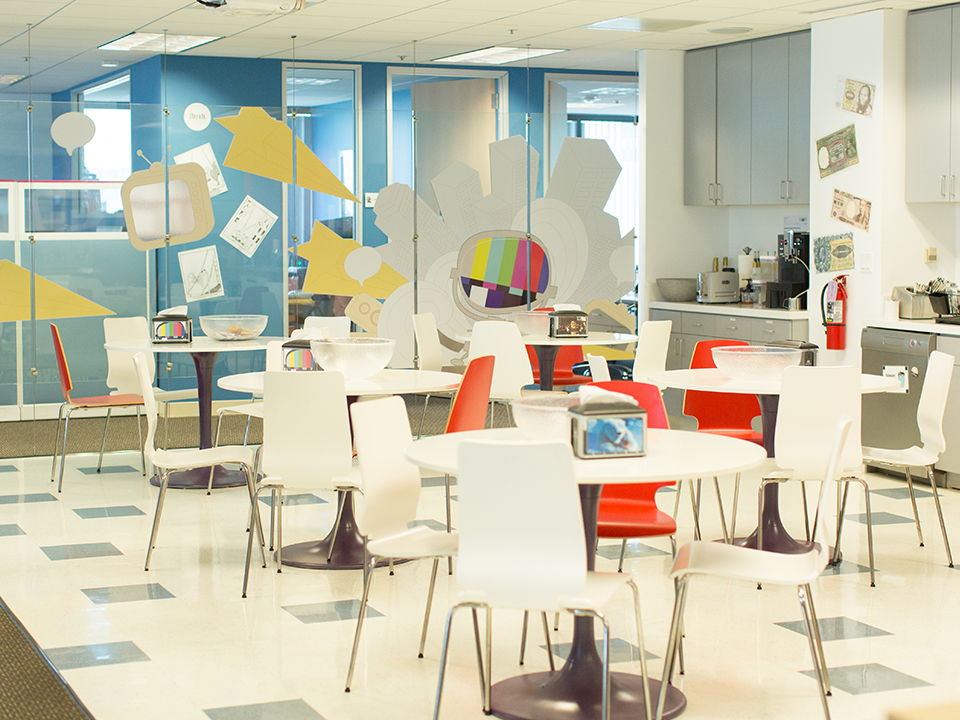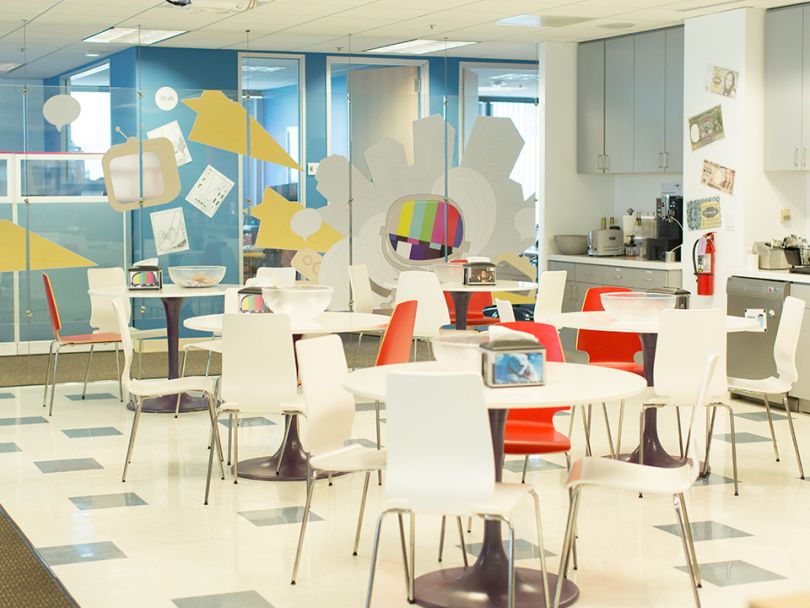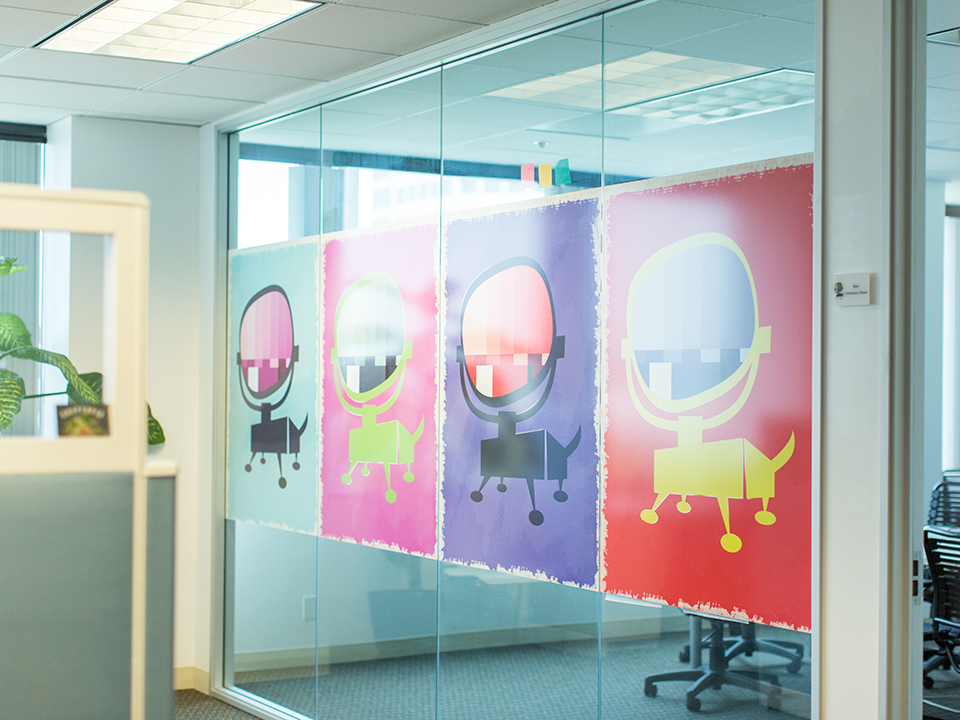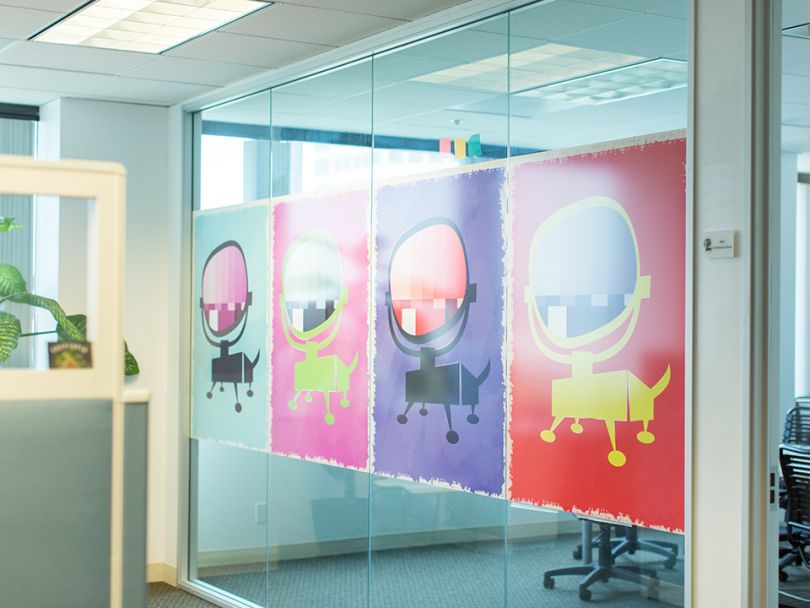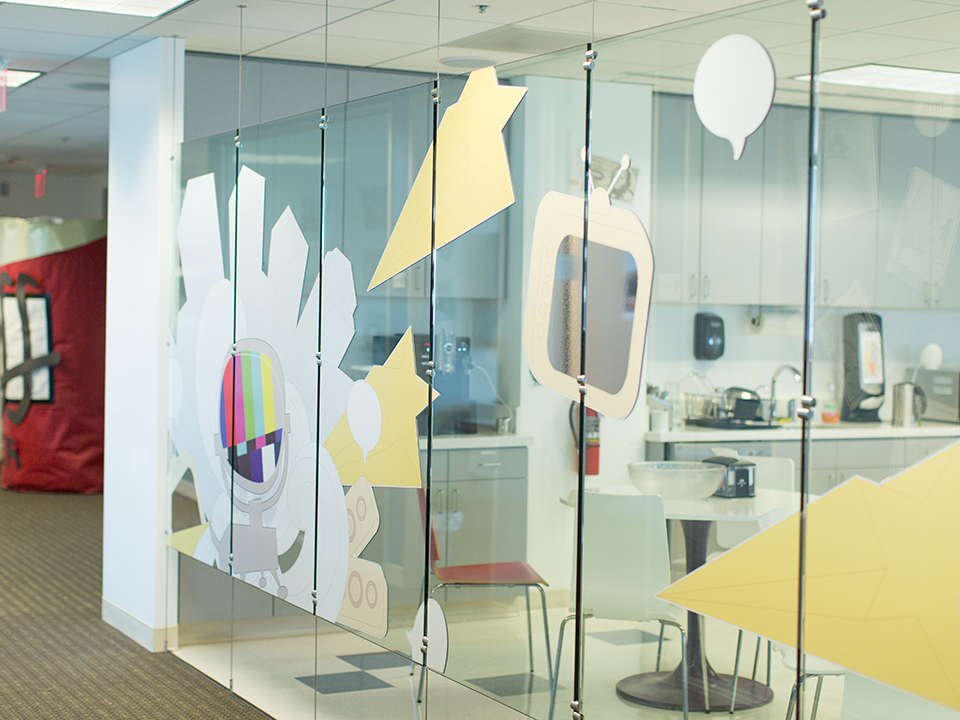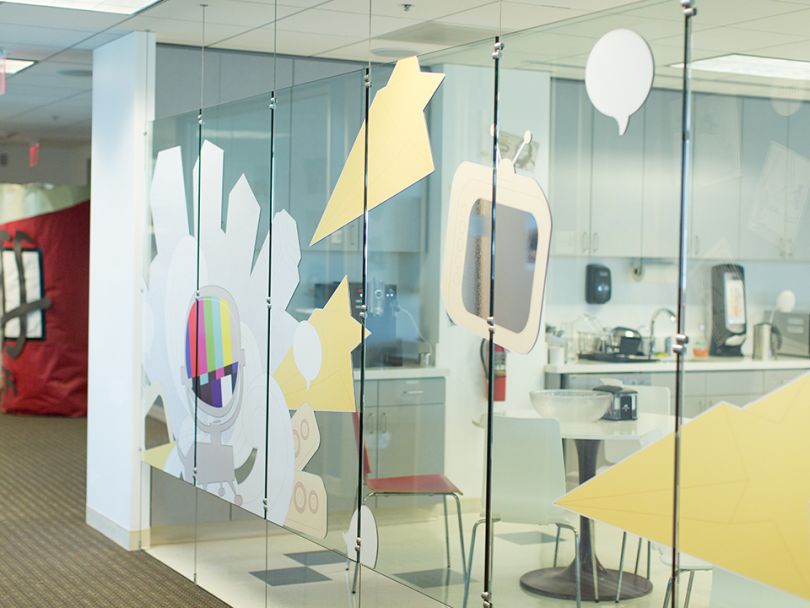 FOUNDED: 2008
EMPLOYEES: 47 national (25 local)
WHAT THEY DO: Ace Metrix provides data and insights into the creative life cycle of video advertisements to help advertisers, agencies and publishers get results.
WHERE THEY DO IT: El Segundo
THE PERKS: Employees receive unlimited vacation days to promote work-life balance.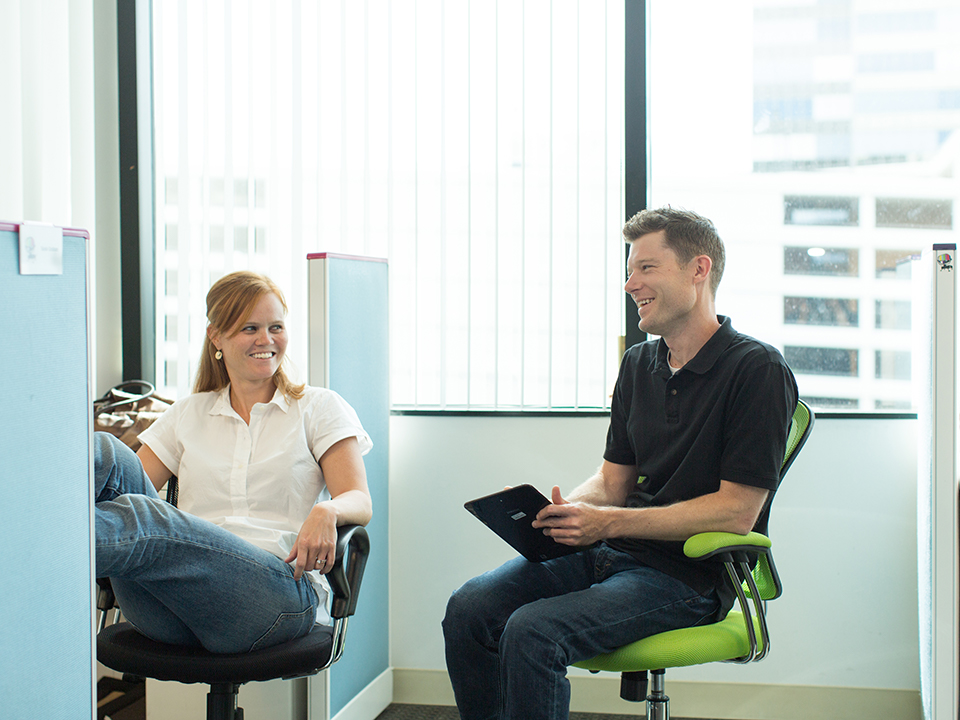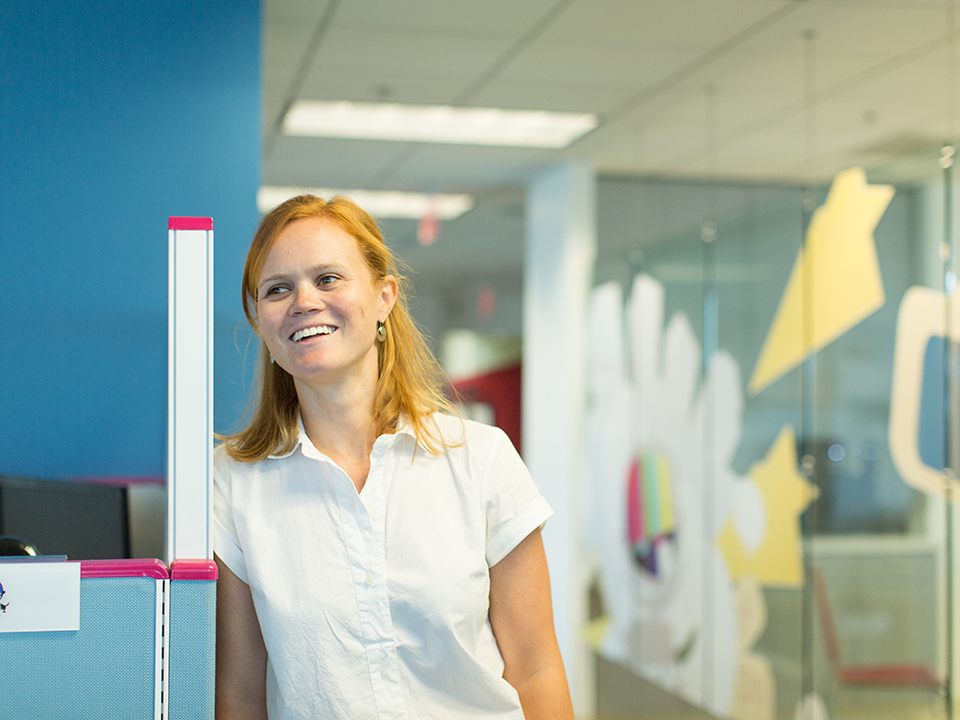 Susie Graham, VP of Product
Susie Graham serves as the liaison between the client service team and engineers, translating client needs back and forth. She also oversees the marketing and operations team.
BEYOND WORK: Susie tests her wits at weekly bar trivia with her husband and friends.  

What's your favorite part of your company's culture?
I appreciate the flexibility to maintain a good work-life balance. I have a two-year-old and it's very important to me that I'm able to spend time with him. While I find face-to-face relationships more productive than virtual interactions, facetime is not required at Ace Metrix as long as you are getting your work done.
I love that if someone has a good idea, they are told to run with it."
We understand the company encourages employees to contribute outside of their job description. How does that play out?
Good ideas can come from anywhere. I love that if someone has a good idea, they are told to run with it. It doesn't matter what their experience is or what their job title means. My path with Ace Metrix is a great example of that.
I was hired as a customer success manager on the marketing team, primarily to travel to clients and train them on our user interface. But by virtue of sitting with the engineering team, I started to be used as a resource to better understand client product needs. As a result, my role morphed into a more traditional product position in addition to managing our marketing and operations teams.
What opportunities are there for employees to work across teams?
Our engineering team often asks the client service team to test out features, and when they make a suggestion, to try to include those members throughout the development process. We also have a lot of smart data folks who are always interested in pitching in on analysis.
How do you bond as a team?
A group in the LA office plays HQ trivia every day. It's become a way for us to have fun and also be competitive — although we work together to try and get a winner. Plus, people get to show off their trivia knowledge.
We also decorate a team member's cube if they've been out on a long vacation or leave. The decorations are often elaborate — including a six-foot Duff beer can — and are always a fun surprise for the returning employee.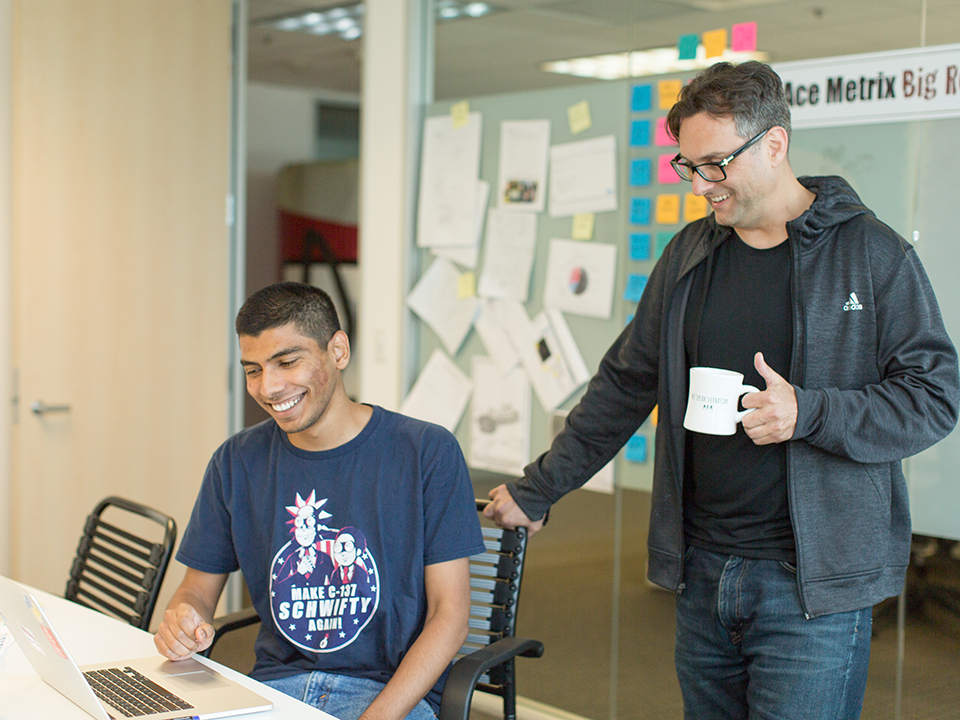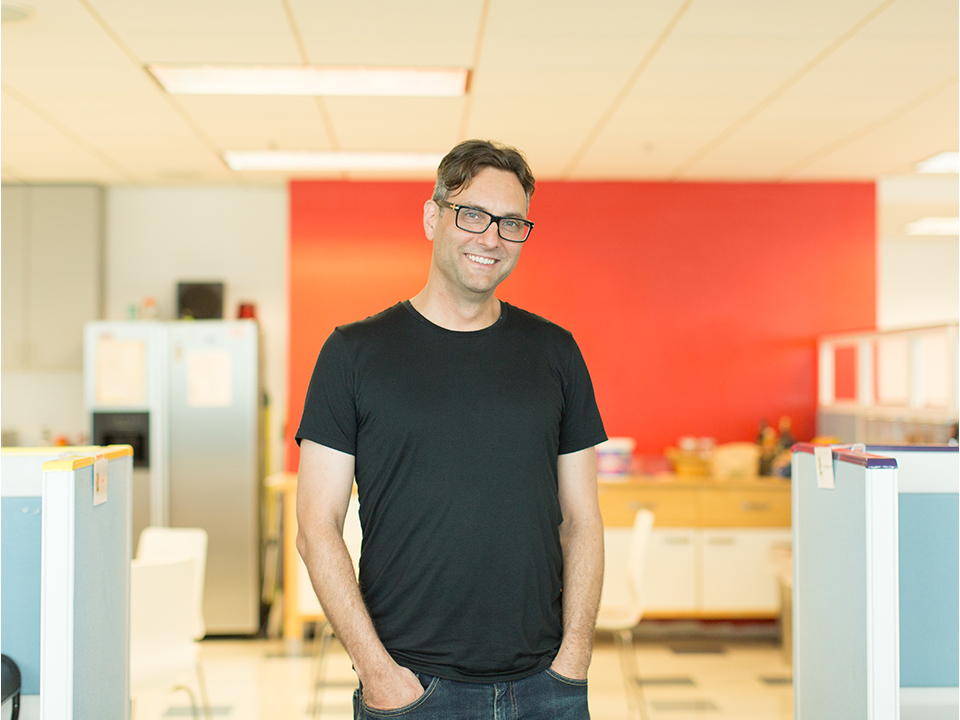 Douglas Garrett, VP of Research and Development
Douglas Garrett is also responsible for inventing new products, doing research on technologies like artificial intelligence, researching results to suggest new products and working with engineers to implement new algorithms. On his own team, he works to further their development and discusses new ways to implement algorithms for speed or accuracy. 
BEYOND WORK: Douglas has been a musician since he was seven-years-old and studied music composition at the University of Southern California.
We understand you encourage open debate on your team. How do you cultivate that atmosphere?
The degree of complexity of the problems that a group of people can solve is directly related to the degree of free speech that is practiced. In other words, hard problems require free thinking, and free thinking requires free speech.
It's important to create an atmosphere where ideas can be exchanged and debated freely. The best way to maximize the probability that work-related ideas get properly vetted is by creating an environment where all ideas can be vetted — even non-work-related ideas. Disagreements can often end in someone buying lunch for one or more people after a lost bet. Coincidentally, one of my team members will be buying us lunch soon.
It's important to create an atmosphere where ideas can be exchanged and debated freely."
How does open debate occur on your team?
We have a couple of large whiteboards at the ready next to our desks so that we can quickly express and debate ideas in detail. I have found that pencil and paper and whiteboard are still the fastest, most advanced technologies available for getting ideas into a concrete form suitable for dissection.
What activities help build a sense of camaraderie for your team?
We do lunch quite often. A few weeks ago we started doing push-ups. This started after I injured my back during my last snowboarding trip. I decided that I needed to get back into shape. So I started doing pushups, beginning with reps of five and increasing the number by one each week. About half of the people who sit in my immediate vicinity have joined in. We are now doing reps of 13.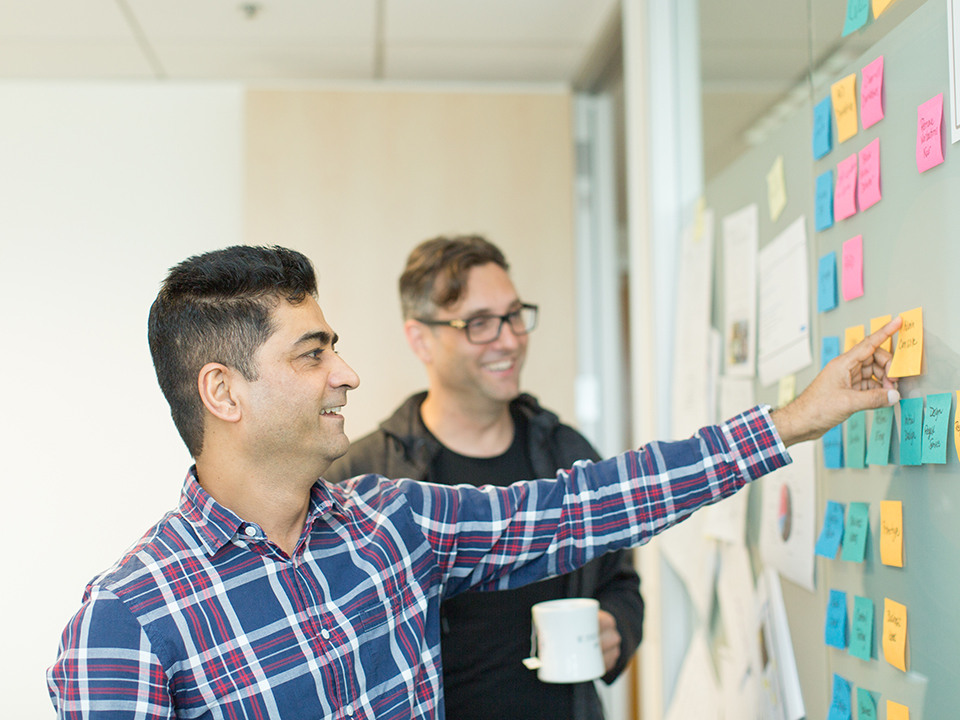 Narendra Kumar, Director of Data Engineering
Narendra Kumar works with upper management and his team members to encourage innovative solutions as they use data to develop a valuable product.
BEYOND WORK: Narendra clears his mind playing cricket and going on walks with his family.
How do you make decisions about tech tools at Ace Metrix?
We have the freedom to choose the technology that works best. Previously, we were using Java/J2EE, Hibernate, Spring and AWS DynamoDB for collecting data from our surveys. With new technologies coming into the market, we decided to make our survey better by making it stateless, robust and scalable.
To do so, we did some research and development and chose node.js and redis combination for serving/fulfilling the survey. Once the survey is completed, we move this data into AWS S3. By making this change we achieved our goals.
What steps have you taken to foster culture on your team?
We do a lot of mentorship with our less experienced employees. Not only do we impart our knowledge and help them learn our tech, but they also share their experiences with us. We've also introduced short- and long-term performance rewards, like reserved parking for the employee of the month.
We believe that a small change can make a big difference in people's lives."
How does your office design facilitate culture?
We believe that a small change can make a big difference in people's lives. Sometimes that means offering free laptop bags or coffee mugs. It's amazing to see how the pantry is always stocked with seasonal fruits and healthy food items. This keeps the office lively and motivated. Employees can request to buy their favorite snack for the pantry as well.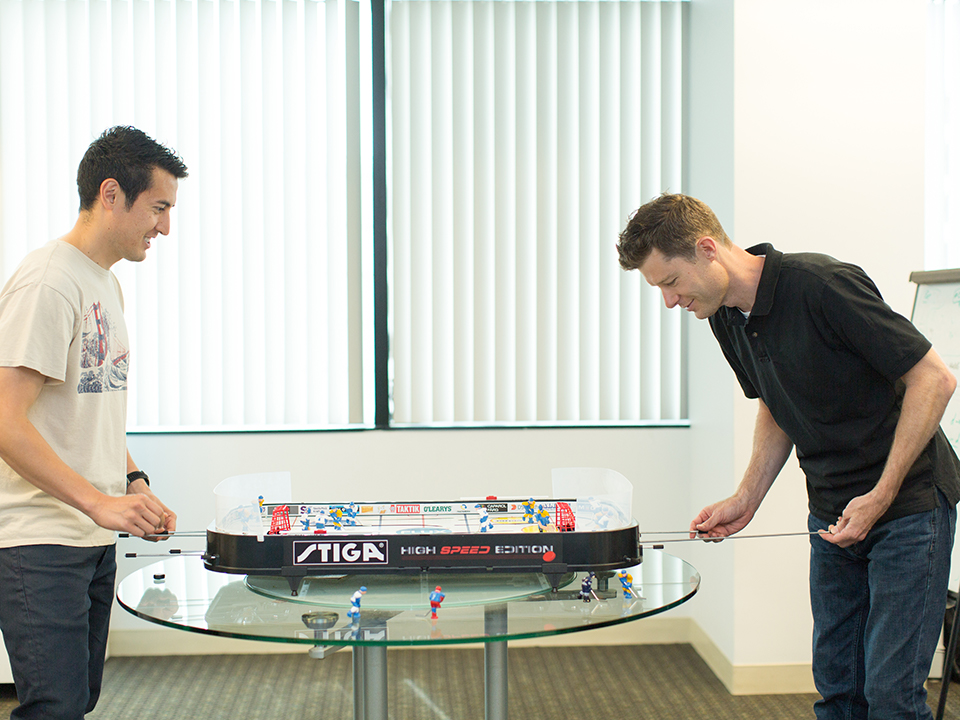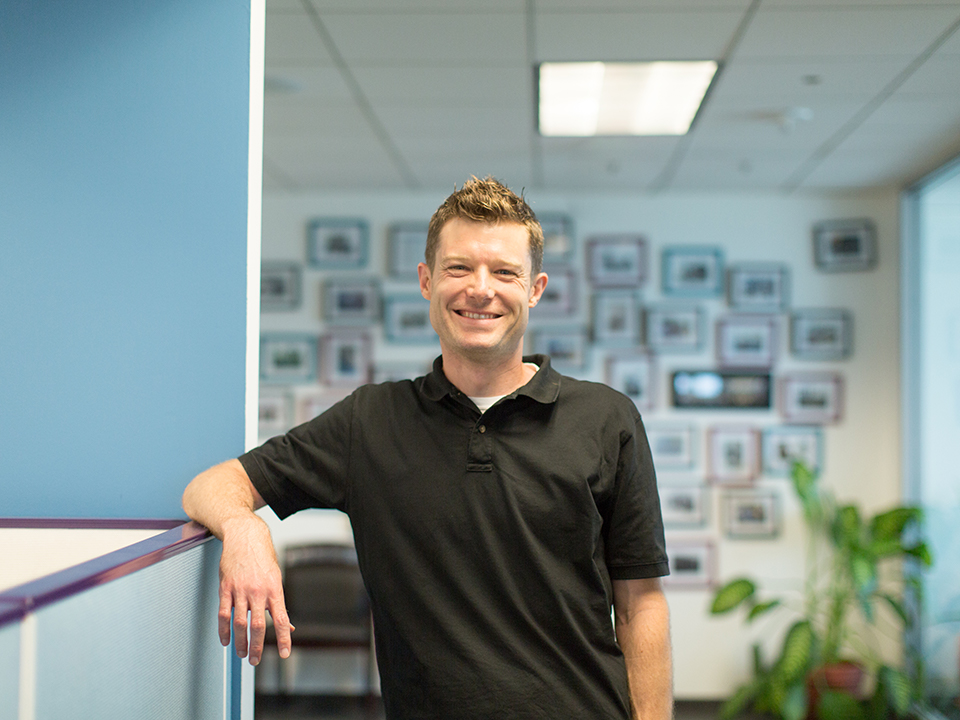 Jason Templeton, Node.js Team Lead
Jason Templeton leads the company's Node.js developers. He works closely with the research and development team, project manager and UI lead to create new features and products.
BEYOND WORK: Jason loves to backpack and rock climb.
How has the culture evolved at Ace Metrix?
When I first started, we were still building out our client base. That meant any time a feature request or bug report came in, we scrambled to address it. Now that we are a more mature company, we can implement more mature engineering processes such as code reviews.
Conducting asynchronous code reviews has been a big win for the team. The process has helped reinforce collaboration. It has also created opportunities for me to educate our younger engineers on different techniques and for them to teach me about new approaches to challenges.
I've had several opportunities to grow outside of my wheelhouse, which is one of the great things about working at a small company."
What opportunities have you taken outside of your job description?
When I first came to Ace Metrix, I had been a Java developer for eight years. Over the years, I've had several opportunities to grow outside of my wheelhouse, which is one of the great things about working at a small company.
A lot of times you don't have the resources to find someone with the expertise in a certain area, so the best solution is to do it yourself. Overcoming a challenge independently and doing it under budget makes the job that much more rewarding.