Expected to top over $1 billion in revenue by the end of the year, the esports industry's popularity continues to explode. Turns out, people really enjoy competing and socializing in the video game space. But, while most gaming companies are trying to top the likes of Fortnite, Long Beach-based Zwift is riding off in another direction: fitness. 
The company transforms indoor workouts by marrying physical training with the social, global, and fun experience of gaming. This unique blend has attracted a massive community of cyclists and runners, lending to Zwift's internal growth, which included doubling its staff in 2019.  
Now, Zwift looks to double again over the next few months. We caught up with three Zwifters to get their take on the company's place in the gaming industry and where they are headed next amid aggressive scaling efforts.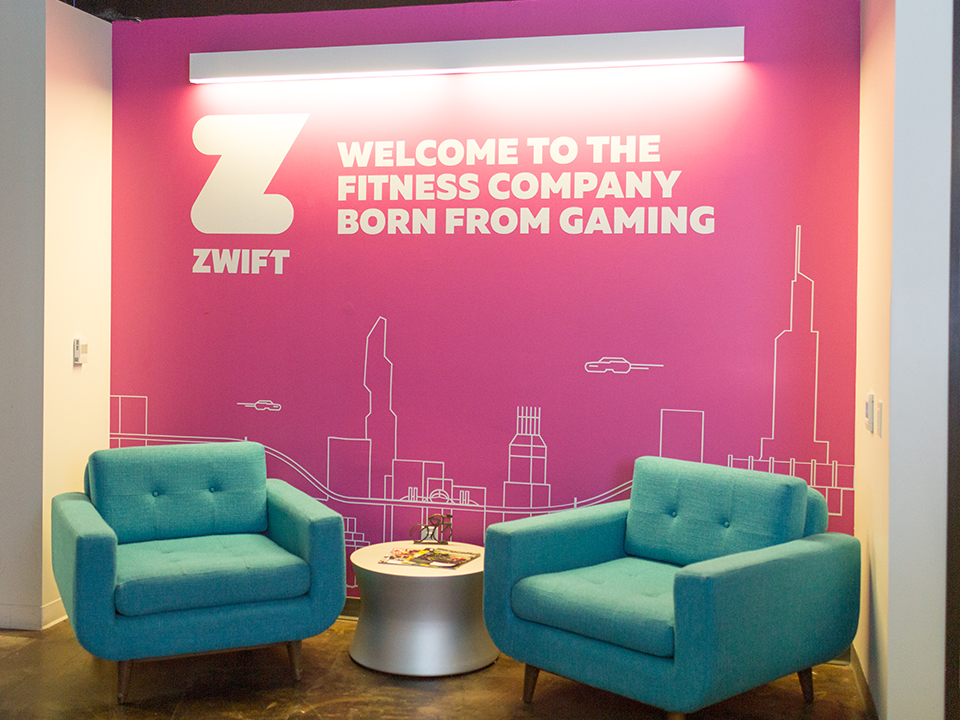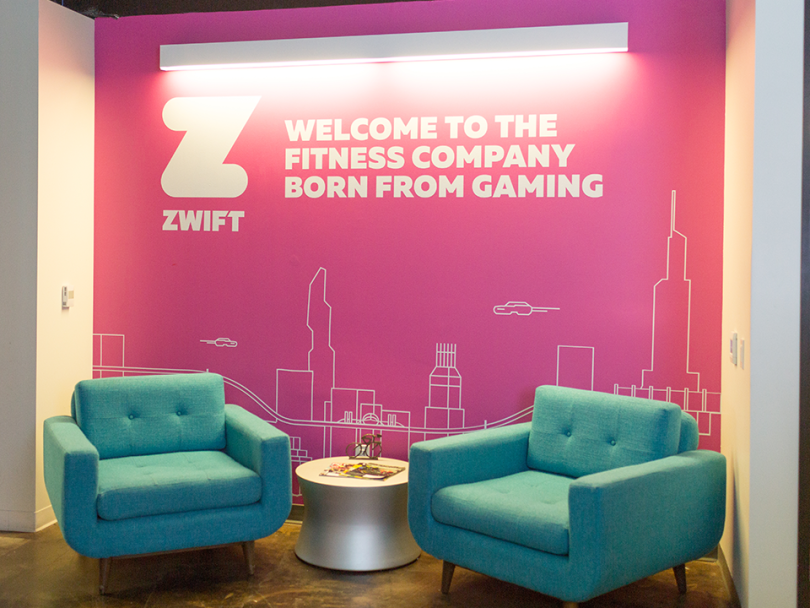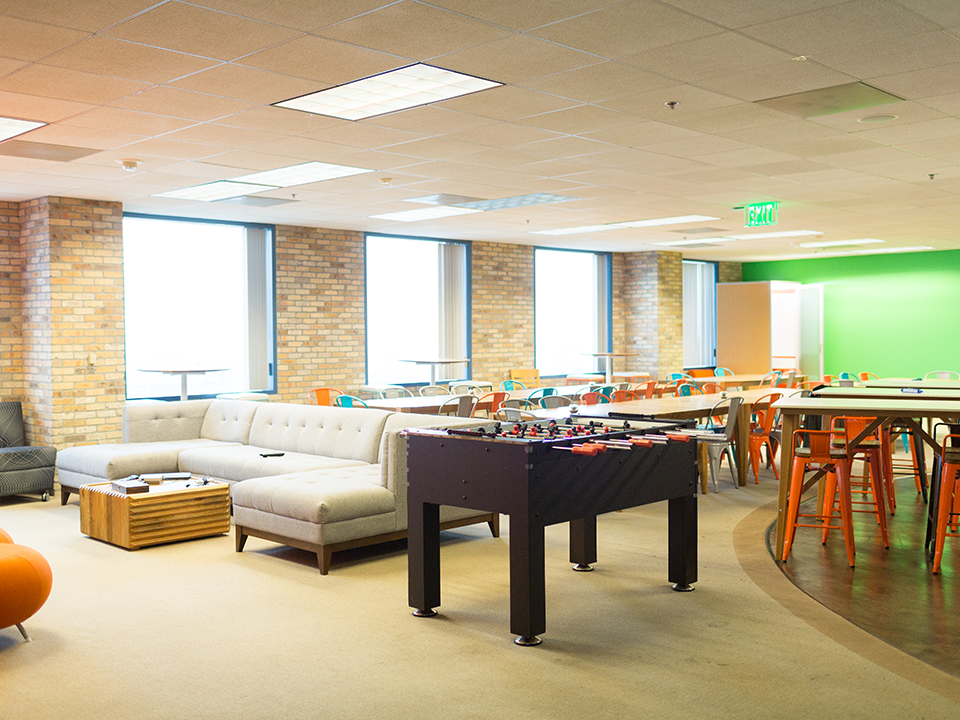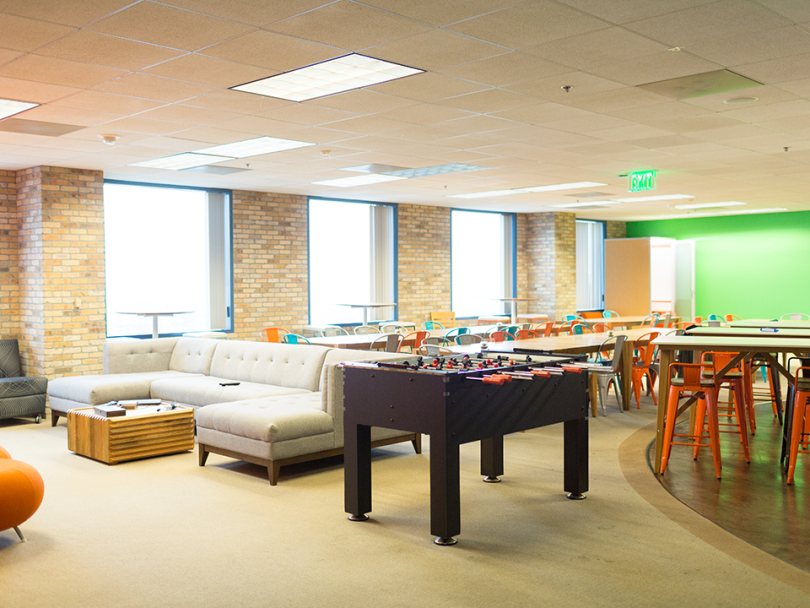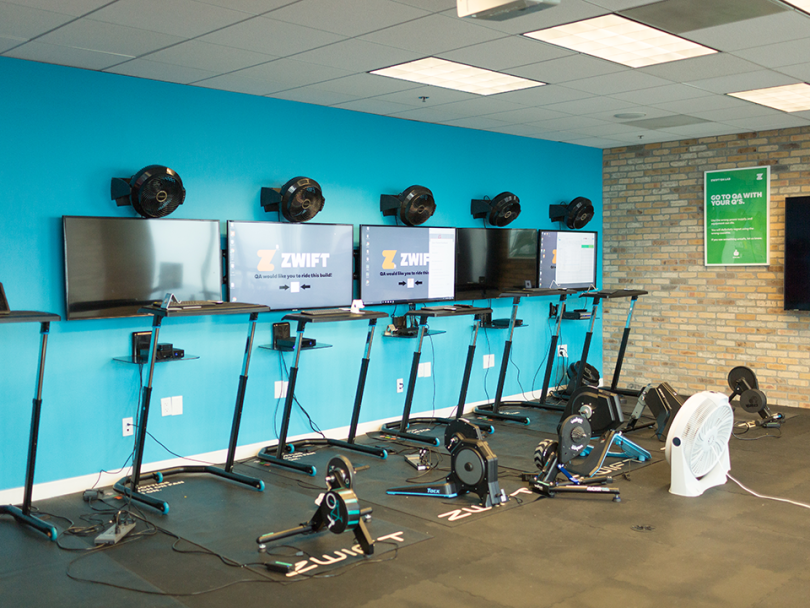 FOUNDED: 2014
EMPLOYEES: 230; 160 locally
WHAT THEY DO: Zwift takes the boring routine of indoor cycling and running and blasts it into the modern era. It gamifies and socializes the experience using connected, indoor training gear that moves riders and runners through digital landscapes. 
WHERE THEY DO IT: Long Beach
STAY FIT, STAY FRESH: Employees can get in daily workouts at two of Zwift's onsite gyms. The company also offers an "earn-a-bicycle" program. 
PASSING ON THE RIGHT: Zwift hopefuls need to be ready to excel in a fast and fluid work environment.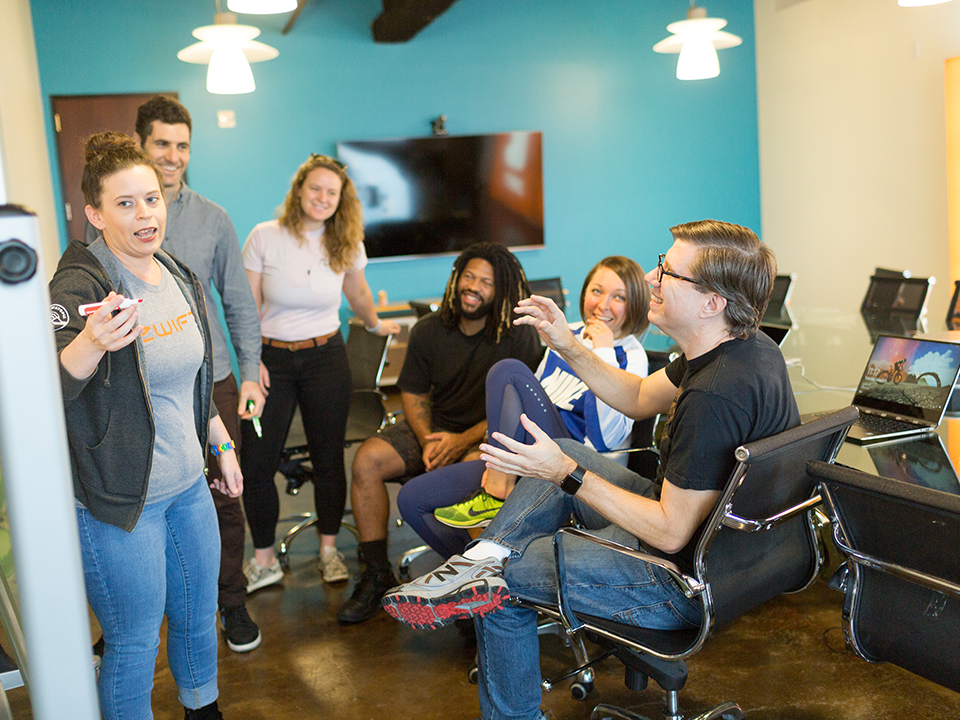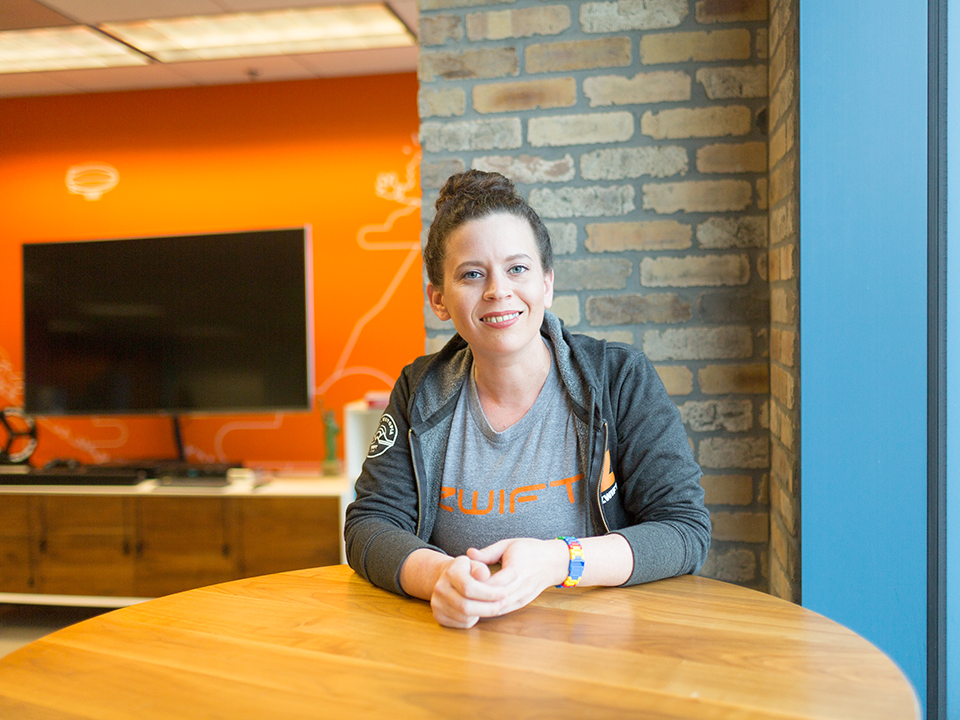 Lindsay Ruppert, Game Quality Assurance Lead
Now in her fourth year at Zwift, Lindsay oversees a team of 12 that is responsible for the testing plans when Zwift releases new functionalities and bug fixes. She also runs internal communication efforts for new game releases and collaborates with customer support agents to ensure all bugs are fixed. 
BEYOND WORK: This professionally-trained pâtissier has retired from working in a bakery and now prefers baking on weekends for herself when the stakes are much lower. Still, she credits her experience as a baker to how she manages processes, and sometimes failures, in her role today. 
You have an extensive gaming background that includes work on "Call of Duty." What did you learn from that experience that you now bring to Zwift?
The longer and harder a person works, the more narrow their focus becomes and more items on the edges get missed. As a leader, one of my top priorities is preventing burnout on my team by making sure we are called to work the least amount of overtime and planning and managing expectations to prevent crunch periods. This has allowed our team to take personal time, which leads to a happier and healthier team that produces more inventive ways of testing.
Seeing Zwift grow from a handful of developers and support staff to a legitimate game developer with all the associated departments has been wild."
Is Zwift a gaming company? A fitness company? Both? What excites you about being at this revolutionary intersection?
I see Zwift as a gaming company that is focused on fitness. Zwift, to me, is a casual massive multiplayer online video game where the user is part of the control system. I've always been excited by games that are built on more physical involvement, like Dance Dance Revolution, so being involved in building a game that incentivizes physical activity in a virtual ecosystem has allowed me to continue working in the industry I love while also being proud of making a product that helps people get more active.
What has it been like working at such a fast-growing company? Where do you see Zwift in a year's time? 
Seeing Zwift grow from a handful of developers and support staff to a legitimate game developer with all the associated departments has been wild. From its birth, and hopefully forever, working here means working with people who care about Zwift, the community and each other. 
In one year, I see Zwift as a household fitness name, with supported Zwift stations in many gyms for general public use and a strong brand as an easy fitness solution for everyone. As QA, we will continue to support this goal by providing reliable testing across the gamut of Zwift products, making the best quality user experience possible.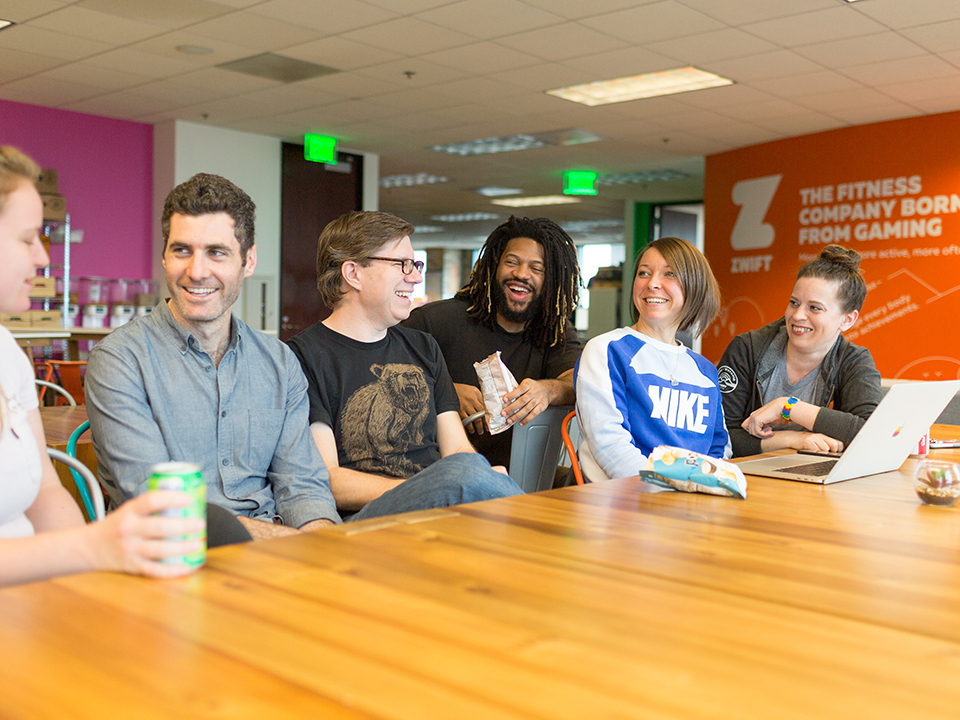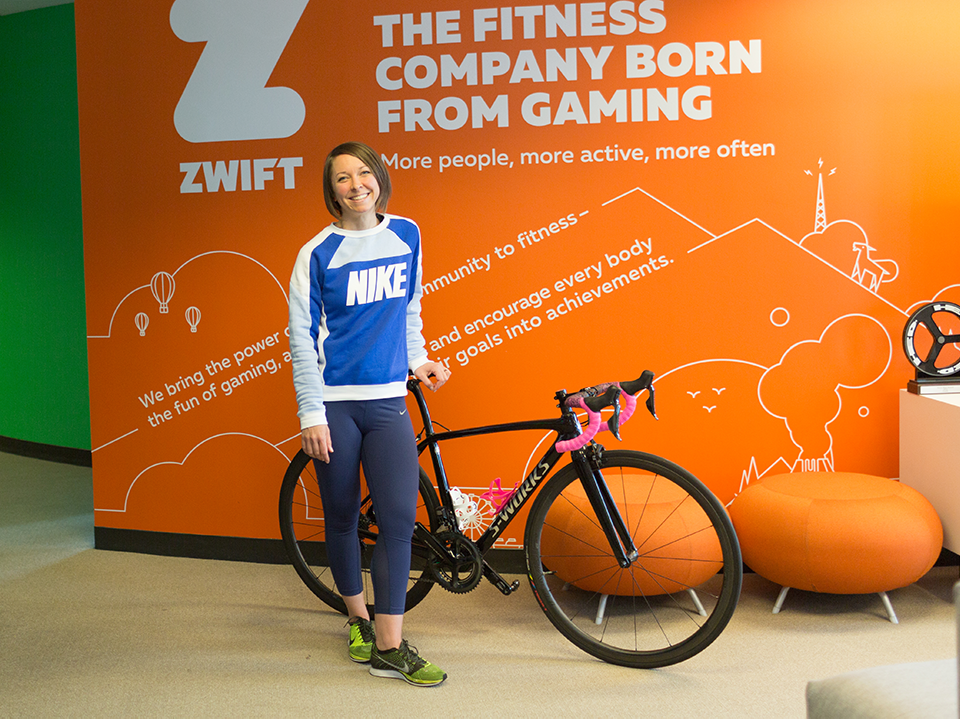 Kerri Murphy, Product Designer
As the UX/UI lead for Zwift's game team, Kerri leads the strategy behind the look and feel of the in-game experience and how it translates to other platform experiences, like Zwift's companion app and subscriber web experience. She joined the company one year ago from previous positions at NFL and Nike. 
BEYOND WORK: Kerri keeps her mind 'on' during her off time by delighting in strategy video games, classic 1,500-piece puzzles, algebra problems and more. She loves the process of setting her course of action and executing and adjusting her strategy as more information becomes available. 
You've worked at quite a few large organizations before joining Zwift. What about working at Zwift is different? 
Zwift is the very definition of nimble. When a great idea materializes, everyone bands together to see it through. I've been fortunate to work at large organizations where we can change direction fairly quickly when needed, so this isn't a huge shift from my experience, but there's something so energizing about having it happen on a small scale.
We love meeting people who are eager to solve this challenging riddle of making fitness fun..."
How is Zwift positioning itself to be at the forefront of this combination of athletics and esports?
The added complexity of physical ability takes the already challenging mental strategy of esports and totally blows it out of the water. We now have the space to create games around racing that you wouldn't see in a road race. Things are gonna get fun.
What do you see as the next evolution of Zwift's product? What kind of hires do you need to bring that dream into fruition?
Now that the word is out there that training can be so much fun, we're exploring how to increase the game aspects of Zwift. We want to help our community work together on their fitness goals while keeping it as a playful challenge. We love meeting people who are eager to solve this challenging riddle of making fitness fun and staying centered on the notion that simple is better and the game should never be more strenuous than the physical effort.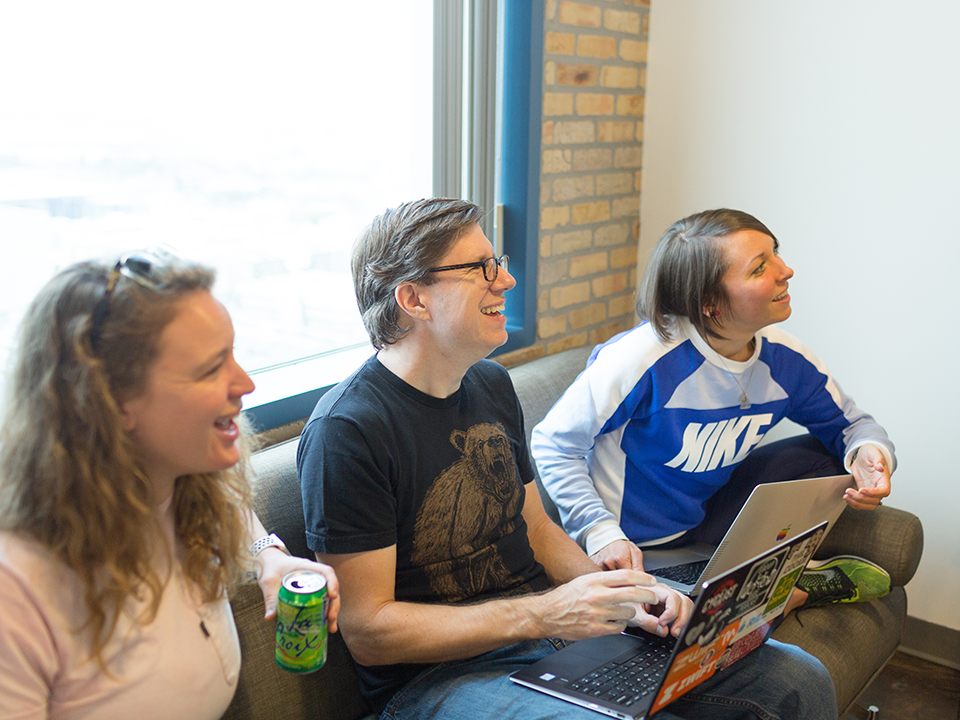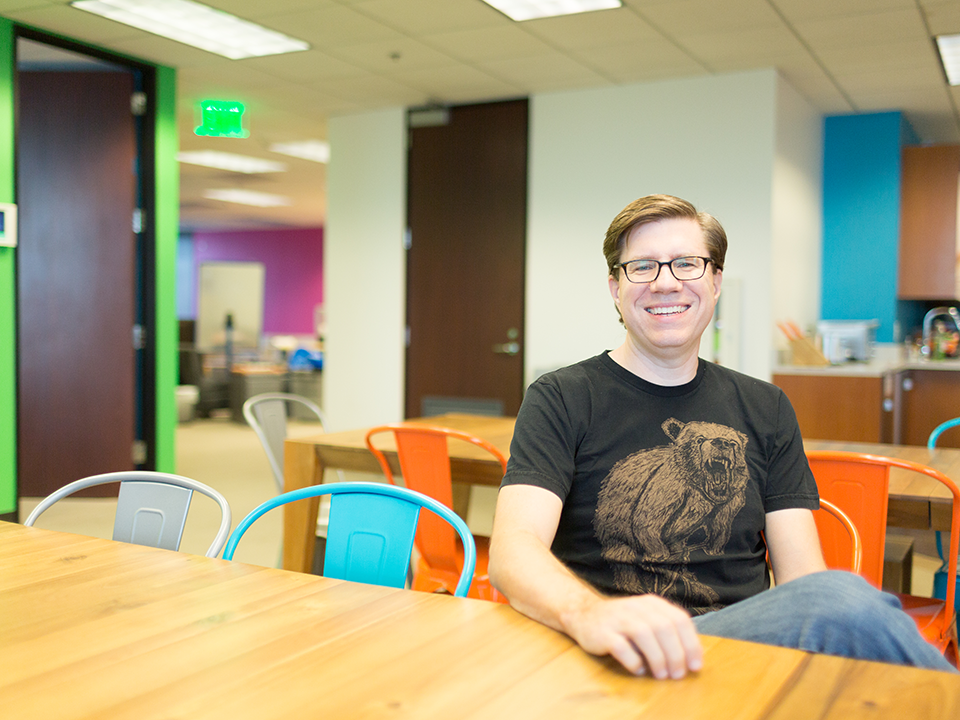 Wes Salmon, Product Designer 
An avid cyclist and former 10-year member of the Windows team at Microsoft, Wes moved to LA from the Pacific Northwest to be with Zwift. He was one of the team's original product managers and now heads up the game team as a product designer, a role that requires continuous collaboration with developers, creative designers and server engineers. 
BEYOND WORK: Upon moving to SoCal, Wes rekindled his interest in photography, capturing sunrises and sunsets on the reg. 
How does your passion for cycling in real life translate into the product you are designing at Zwift? 
As both a cyclist and a hardcore gamer, I find that introducing the cycling community to more modern gameplay models is really rewarding. Ultimately, the goal is to get more people riding and running more often, and using gameplay techniques to do that is crucial to what I do.
There are so many different paths forward and we pursue as many as we can, but there is much more we can do to scale our success."
How do you go about building a product that appeals to both hardcore gamers as well as people who just want to work out? 
Most people who are not hardcore gamers are just as engaged by gaming techniques that keep hardcore gamers playing. The trick with Zwift is that the gamification still needs to have a meaningful, tangible result for the user. Adding game functionality for the sake of pretty graphics with no meaningful fitness gain is a harder sell to the non-gamer. That's why we focus on making things fun but still meaningful. Ideally, no pedal stroke or run stride will be considered wasted due to how those inputs are used to drive gameplay.
What is the biggest challenge you face as you scale? How is your team working to position your company for success? 
Our biggest challenge right now is our ability to leverage the growing opportunities to work with key partners to deliver amazing experiences for Zwifters. There are so many different paths forward and we pursue as many as we can, but there is much more we can do to scale our success.