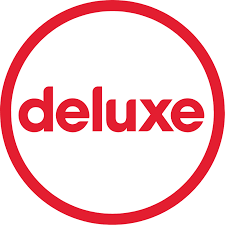 Account Manager
 Deluxe Entertainment Services Group Inc. is a global leader in digital media and entertainment services across film, video and online content from capture to consumption.
Since 1915, Deluxe has been the trusted partner for the world's most successful Hollywood studios, independent film companies, TV networks, exhibitors, advertisers and others, offering best-in-class solutions in production, post production, distribution, asset and workflow management and new digital
solution-based technologies.
With operations in Los Angeles, New York and around the globe, the company employs nearly 7,000 of the most talented, highly honored and recognized artists and industry veterans worldwide. For more information visit www.bydeluxe.com.
We currently have an opening for an Account Manager. This position will be located in Burbank, CA.
Primary Responsibilities
• Manage the daily Blu-ray, DVD and digital workflow on the Universal Pictures Home Entertainment account.
• Individual will organize and distribute work to Vendors on behalf of UPHE, ensure work is being completed on time, and ensure the quality of work is consistent with client expectations.
• Individual will communicate with all departments within UPHE and DM in order to ensure deadlines are being met, as well as report back to UPHE with the status of projects. 
• Maintain relationships with client by participating in meetings with all levels of management.
• Schedule and input UPHE work orders on a daily basis.
• Educate and advise client about different services offered by DM.
• Be responsible for the overall management and coordination of studio projects.
• Learn all aspects of facility management software.
• Work with and support internal customers to ensure client deadlines are met. Create and administrate cost estimates.
• Identify and communicate technical issues with Account Coordinators and compression/authoring facilities.
• Delivery date analysis and exception reporting.
• Other duties as assigned.
Qualifications
The ideal candidate will possess the following knowledge, experience, and skill-set:
• BA degree or 3 years related experience.
• Individual must be highly organized and able to work in a fast-paced, large team environment. Individual will be dealing directly with other technical, creative, and operations employees on a regular basis. Individual must also be able to work independently within their own process. 
• Ability to read, analyze, and interpret general business periodicals, professional journals, technical procedures, or governmental regulations. Ability to write reports, business correspondence, and procedure manuals. Ability to effectively present information to senior staff.
• Ability to apply common sense understanding to carry out instructions furnished in written, oral, or diagram form. 
• Proficiency with word processing, spreadsheet, inventory, internet, order processing, project management, and database software.
• Two years of experience working with clients in the entertainment industry.
• Strong interpersonal skills.
• Strong attention to detail with ability to interpret delivery schedules and timelines.
• Technical knowledge of video, audio, sub-titles, and compression technologies.
• Technical knowledge of UV, EST, and VOD process.
• Practical experience with internet downloading and streaming.
• Prior global Blu-ray DVD QC experience.
• Must be flexible to work extended hours and/or weekends to meet project deadlines.
If you're an independent thinker with a high level of ingenuity and the above qualifications, then we'd like you to join our team!
We offer a competitive salary and great benefits, including 401(k) and tuition reimbursement. Please visit our website to view additional positions and for more information on our company: http://www.bydeluxe.com. NO PHONE CALLS OR DROP OFFS PLEASE. 
Deluxe's policy is to provide equal employment opportunities to all applicants and employees. Applicants will receive consideration for employment without regard to, and will not be discriminated against, on the basis of race, color, religion, creed, national origin or ancestry, sex, age, physical or mental disability, veteran status, sexual orientation, gender identity or expression, genetic information or any other legally recognized protected basis under federal, state or local laws, regulations or ordinances. Deluxe will consider qualified applicants with criminal histories in a manner consistent with the requirements of applicable local, state and federal law. 
Applicants with disabilities may be entitled to reasonable accommodation under the terms of the Americans with Disabilities Act and certain state or local laws. A reasonable accommodation is a change in the way things are normally done which will ensure an equal employment opportunity without imposing undue hardship on Deluxe. Please inform the company's personnel representative if you need assistance completing any forms or to otherwise participate in the application process. 
Read Full Job Description