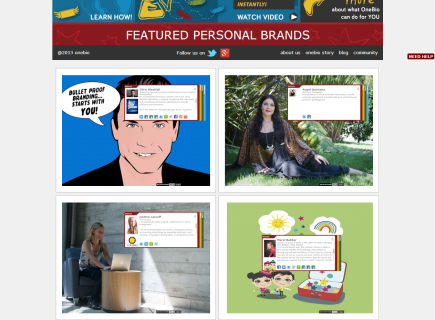 Hello, we're OneBio.me
Your Personal Branding Tool - Create a compelling brand that engages your audience & moves them to believe in YOU. 

With OneBio you control how you are perceived online. You create the information and determine how it's communicated and to whom. 

It is compatible with any website, blog or social media site, your OneBio houses everything you want...