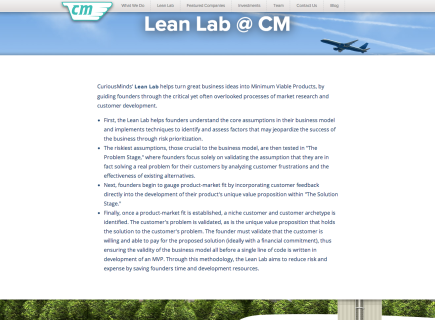 Hello, we're Curious Minds
Curious Minds is a hybrid incubator-accelerator-angel investor firm designed for startup founders with entrepreneurship in their DNA. We nurture great ideas into Minimum Viable Products and then into independent revenue-generating companies.
Our approach to business development is based on Eric Ries' Lean Startup method. According to Ries, startups...
8560 W. Sunset Boulevard
, West Hollywood,, CA 90069
Jobs at Similar Companies
1 open job
Operations