Agency + eCommerce
Industry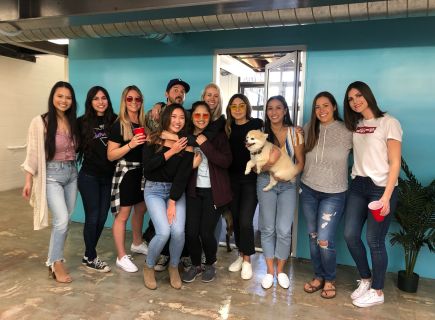 Hello, we're Advertise Purple
As the nation's #1 affiliate management agency, Advertise Purple works closely with the largest affiliates from the leading affiliate networks. Since our launch in 2009, we have offered offer a full suite of affiliate management tools for online brands and e-commerce companies.
Why Work with Us?
Advertise Purple fosters a growth environment by ensuring all team members adapt, hone, and apply our cutting-edge marketing techniques to the largest e-commerce companies around the globe. We're proud to be one of Inc's Best Places to Work and also listed as one of the Top Advertising & Marketing Companies in the nation.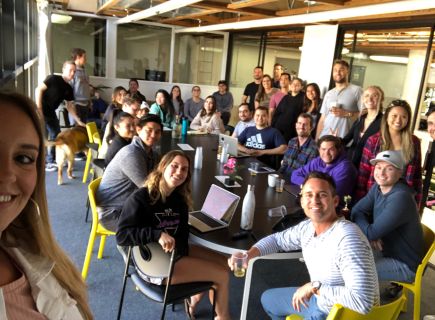 We are
Productive,
Collaborative &
Strategic
An Insider's view of Advertise Purple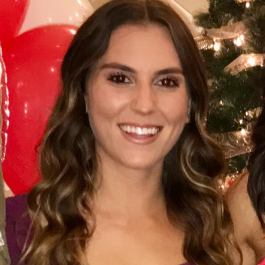 How would you describe the company's work-life balance?
Advertise Purple has created the ideal work-life balance. The unlimited PTO is essential because it allows us to be there during special or strenuous times in our lives. This company values your life outside of work and encourages a good work-life balance. We all step up as a family to help create the balance of work smart, play hard.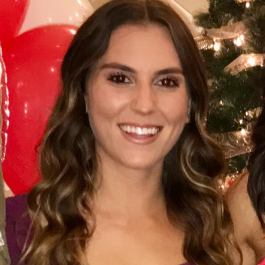 Devon
Executive Director of Accounts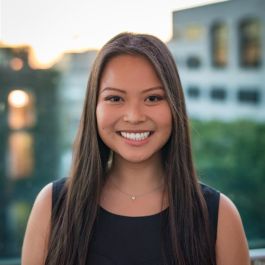 What does your typical day look like?
The best part about working at Advertise Purple is the autonomy granted to schedule your day based off priorities. While I do not have a "typical day" because every day is so different, my daily priority as Senior Analyst is to ensure my team has all the resources they need to succeed. What I can invariably expect is a friendly work environment.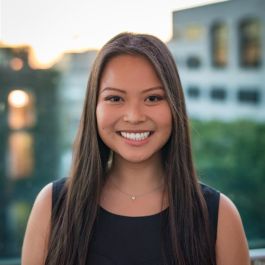 Trinity
Senior Analyst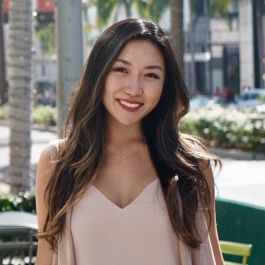 How has your career grown since starting at the company?
Advertise Purple fosters an environment where I've learned to wear many hats. From Account Manager to Corporate Development Manager, Advertise Purple has helped me find a role that brings my strengths to the forefront. This opportunity is available to anyone that is willing to work smart, have a positive mindset, and be a team player.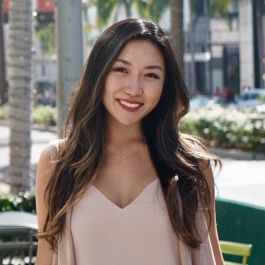 Emily
Director of Corporate Development
What unique initiatives do you have that encourage innovation?
As Head of Operations, my focus is to facilitate the sharing of resources in order to remain innovative in the mutable e-commerce space. At Advertise Purple, we hold weekly round-tables in an open format where every new idea is explored and encouraged. From the top down, every member is a fair contributor and a key component to our team's success.
Jonathan
Vice President of Finance & Operations
What does career growth look like on your team?
Advertise Purple has a rigorous training process to fast track new employees learning. From there, topic-specific info sessions and collaborative resources offer a wealth of information to access. Lastly, more senior employees and management are always available to share knowledge and advice.
Rowland
Account Director
We're Hiring
We're
Hiring
Where we are
We are located in beautiful Santa Monica. Plus, the office is right off Interstate 10 and the metro making it easily accessible!
Perks + Benefits
Culture
Volunteer in local community
Diversity
Documented equal pay policy
Health Insurance & Wellness
Health Insurance Benefits
Retirement & Stock Options
Match charitable contributions
Child Care & Parental Leave
Vacation & Time Off
Unlimited Vacation Policy
I enjoy working at AdPurp because it brightens my day knowing that everyone can count on me for technical and emotional support. The staff works collectively as a team and we're always helping each other find ways to succeed. The free food helps too.

Vennie

Tech Support Manager
Jobs at Advertise Purple
8 open jobs
Technology we use
Google Analytics

Analytics