Cineverse To Go Public, Pineapple's Acquisition, and More LA Tech News
Catch up on the latest developments from the Los Angeles tech scene.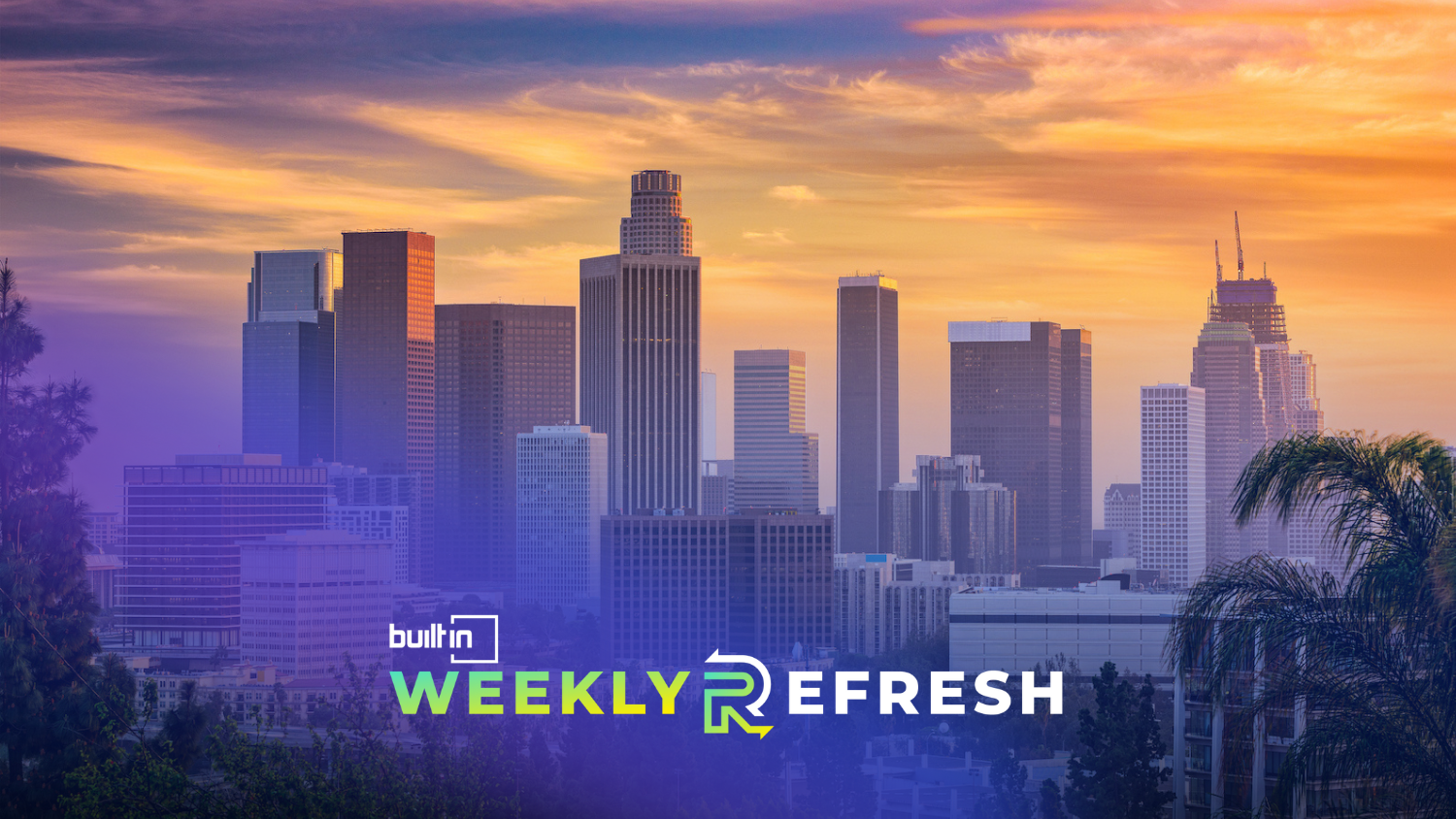 The LA tech scene has been relatively easygoing over the past few weeks. But several tech innovators are still making growth moves amid this laidback environment. Check out the latest with the Built In LA Weekly Refresh.
Cineverse announces IPO. Global streaming tech company Cineverse announced its initial public offering. The company will purchase about 2.7 million shares of common stock for $3 a share for an $8 million profit. Cineverse's portfolio of streaming channels and content libraries includes subscription video on demand, advertising-based video on demand and ad-supported streaming television channels. The offering was expected to close on June 16. [Yahoo News]
LA Tech Quote of the Week
"EV Range was born out of the complexities associated with remotely managing, monitoring and monetizing electric vehicle chargers. … Working with LG, LSI and Broadsign is a natural extension of bringing an exceptional engagement and experience to both electric vehicle charger owners and the drivers that use them." Carl Pancutt, CEO of EV Range
EV Range announced a charging station collab.  The electric vehicle infrastructure company is teaming up with B2B tech distributor LG Business Solutions and digital sign company Broadsign to launch a product. ChargeCast will work to streamline the integration and management of chargers, and will be equipped with advertising displays. [PR Newswire]
Pineapple acquired Pineapple Wellness. Cannabis tech company Pineapple Inc. announced its acquisition of e-commerce solution Pineapple Wellness. Pineapple Inc. leases properties to licensed cannabis operators. With the addition of its subsidiary Pineapple Wellness, the company also offers hemp-derived CBD products vie online and in-store channels. [Globe Newswire]