Arro Pulled $10M, Joby Secured $60M, and More LA Tech News
Catch up on the latest developments from the Los Angeles tech sector.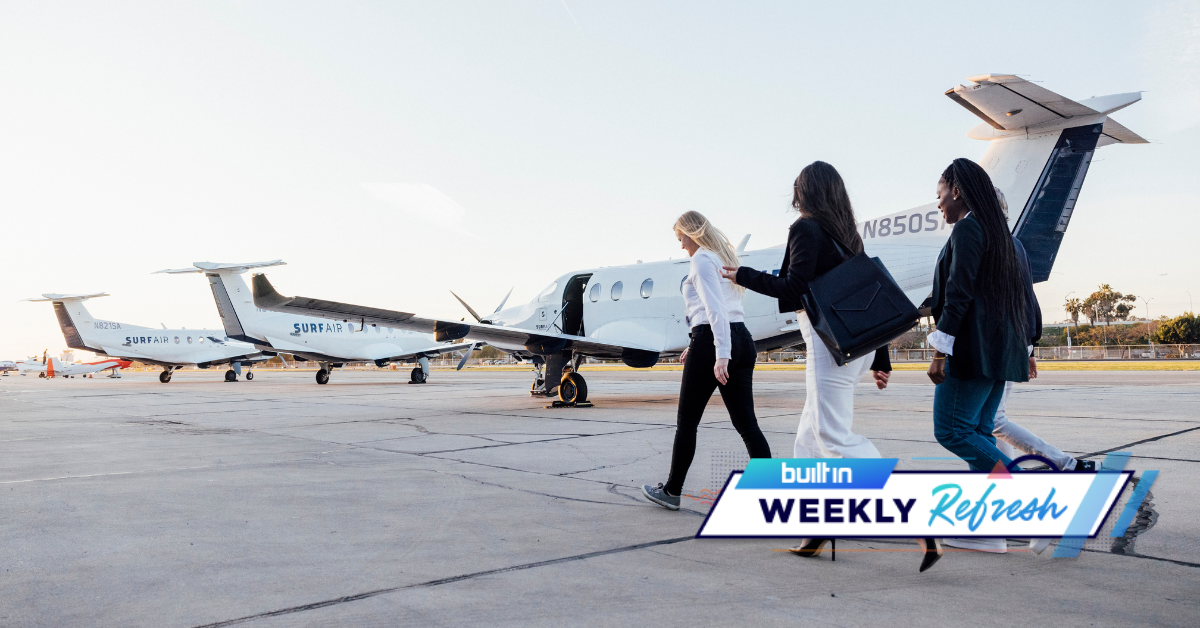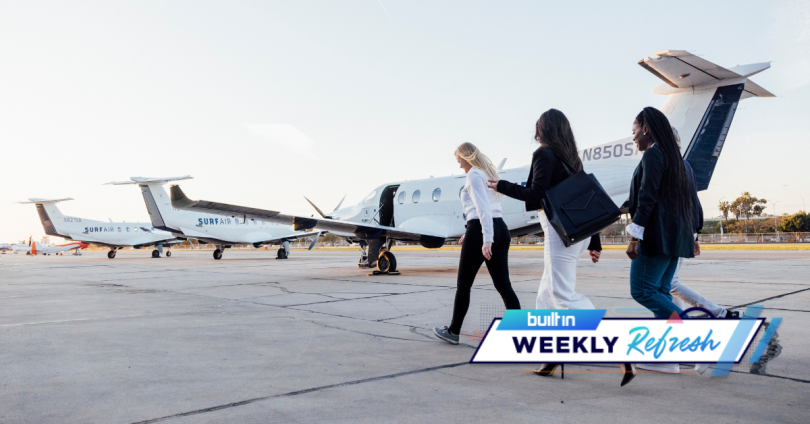 Last week, several LA companies announced initiatives toward enabling eco-friendly flight. From a new partnership to a hefty credit facility, learn more about what these companies are working on and how they've mapped out their goals. This is the Built In LA Weekly Refresh.
Surf Air Mobility got $450M. The financing facility for Surf Air Mobility, an aviation company specializing in electrified aircraft, came from Jetstream Aviation Capital. Surf Air is working on the turboprop aircraft Cessna Grand Caravan to have it be the first vehicle outfitted with its powertrain technology. Jetstream intends to purchase up to 250 hybrid and fully-electric powertrains from SAM over five years. [Built In LA]
NumberOne AI secured $13M. Based in Newport Beach, NumberOne AI works to apply AI and machine learning to the process of starting and launching new company ventures. With its funding from investors including B5 Capital and Miramar Digital, the company plans to develop its core machine learning platform to make the startup building process programatic. [PR Newswire]
LA Tech Quote of the Week
"Arro is the only credit platform that addresses a major root of financial hardship: lack of financial literacy. While many financial apps cover up short-term symptoms of debt and profit from high interest and hidden fees, we are proud that Arro does something transformative: we focus on building knowledge and habits to heal people's relationships with money for life." — Ryan Duitch, co-founder and CEO of Arro
Arro pulled in $10M. The fintech company operates a platform that helps users build credit through financial literacy training and gamified incentives. Arro raised seed funding in a round led by Crosslink Capital as it looks to provide fair access to credit for consumers who otherwise would not qualify. [PR Newswire]
Joby Aviation received an investment from Delta. The Atlanta-based airline struck a new partnership with Santa Cruz-based Joby, a transportation company working on an all-electric vertical take-off and landing aircraft. The deal will offer a Joby-operated service to Delta's customers, allowing people flying through New York and Los Angeles an opportunity to book seats on sustainable flights. Delta made a $60 million equity investment in Joby upfront. [Joby Aviation]