Fabric Raises $4M to Connect People to the Real World
Its solution uses geospatial tech and computer vision to help people engage with local environments.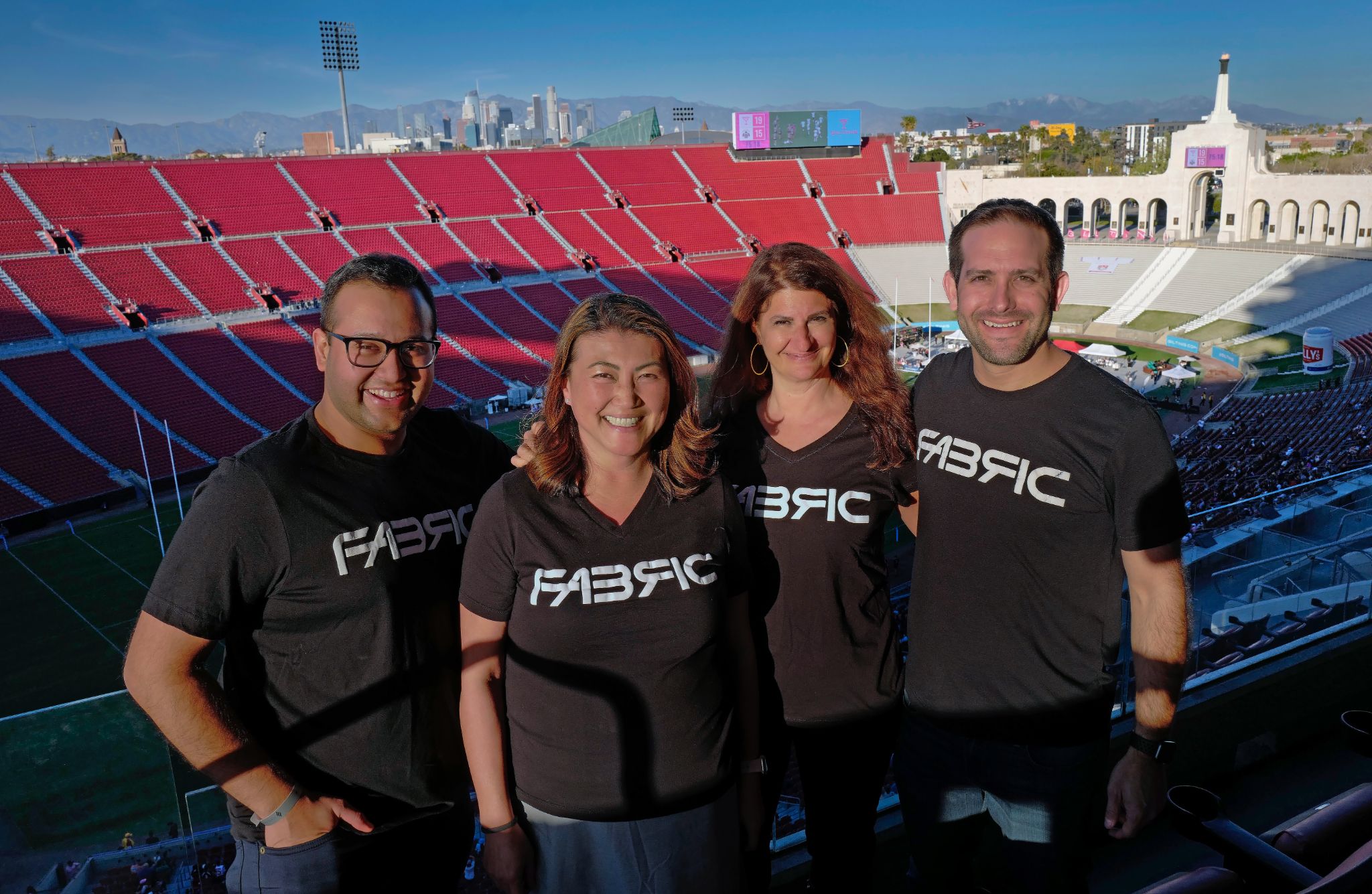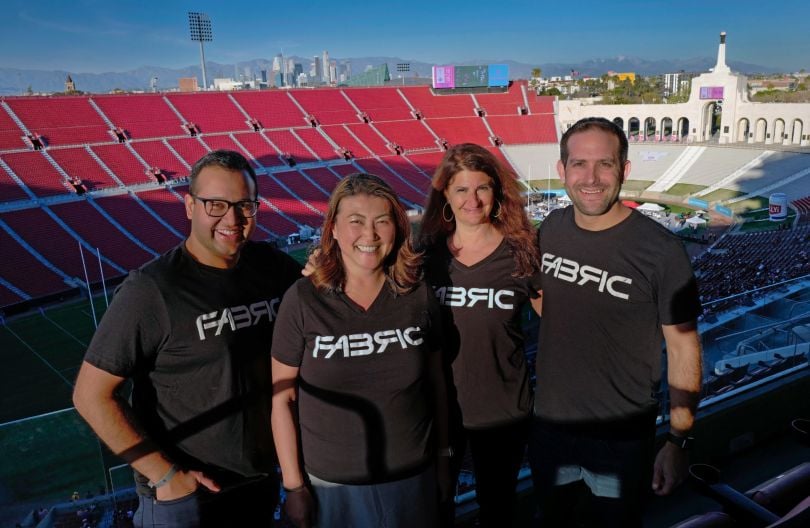 In a room full of strangers, people are more likely to focus on their smartphones than risk making eye contact with others around them — even if they are in a crowded basketball arena. In this age where socializing is synonymous with screen time, Fabric wants to use our screens to bring us into the outside world.
Hoping to help mend the world's fraying social fabric, the company developed a web platform geared toward engaging users with the environment around them. Through the power of geospatial tech and augmented reality, Fabric's solution lets business clients offer interactive activities for users at live events. The idea is to create shared, in-person experiences through phones.
"If we look at society, we see that we're more interconnected digitally than ever before, but disconnected locally. And that disconnection locally has some real consequences for society," Saul Garlick, Fabric's co-founder and CEO, told Built In. "We're also seeing with younger demographics … incredible rises in loneliness, social anxiety [and] depression, so we actually came at this business with an eye toward solving a big social problem."
After operating in stealth since 2018, Fabric announced Thursday it secured $4 million in funding to expand its solution. The raise includes a $1.9 million seed round led by Sapir Venture Partners. Fabric's main focus is to foster connections with others, and it's starting out in a sector known for bringing people together.
The company's initial focus is on the sports industry. Its creator platform provides teams, leagues and venues with templates to build their own 3D websites called "spaces" within the geospatial web. Fans can access these spaces through a mobile browser as an embedded web app experience. 
When someone pans the camera on their phone around a given environment, they see an array of digital objects called "fabs" projected onto the world around them. These fabs, which are unique to the user's current time and location, feature activities such as play-to-win games, trivia and polls. It also allows users to view replays, highlights and stats from the ongoing game.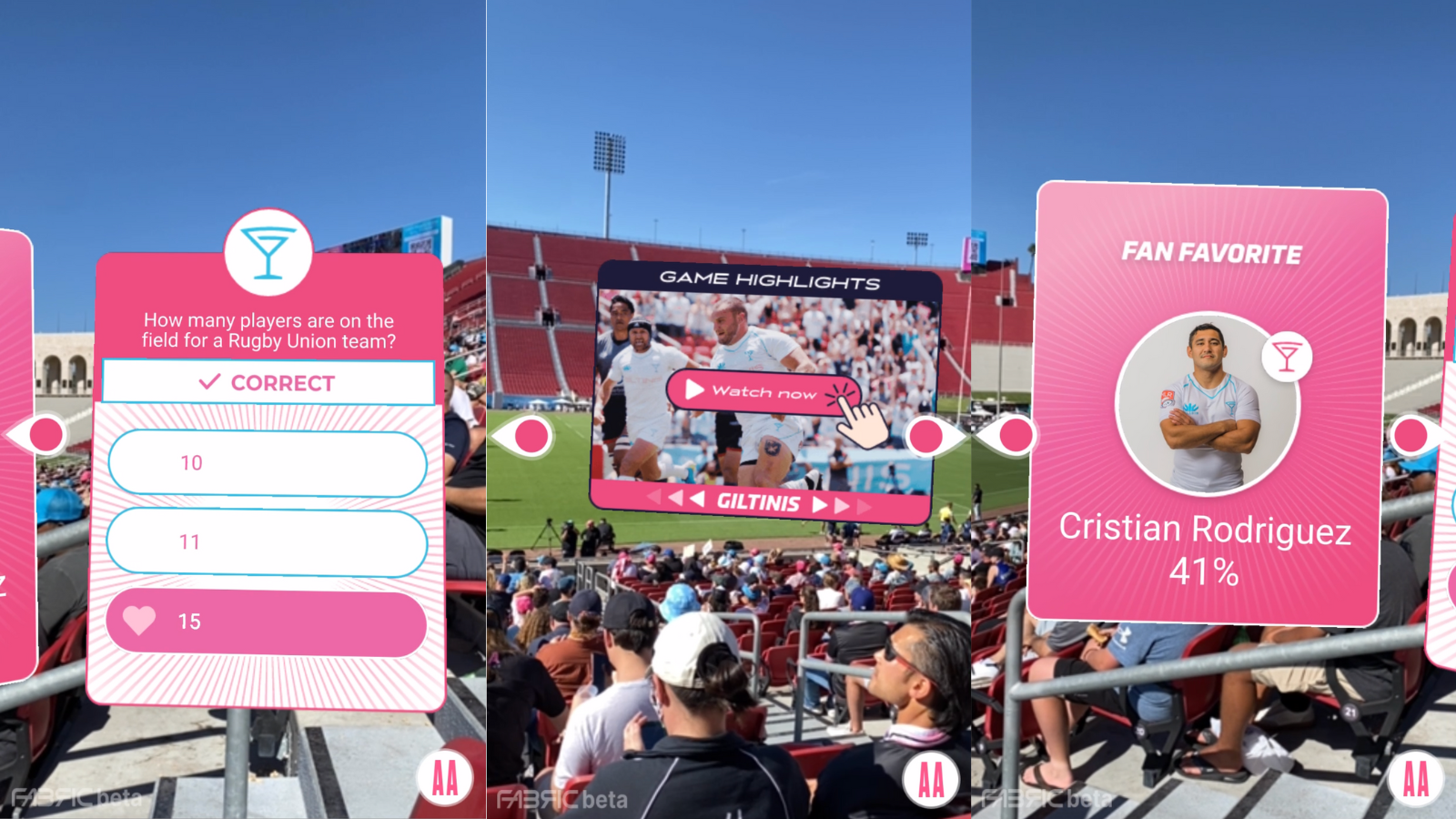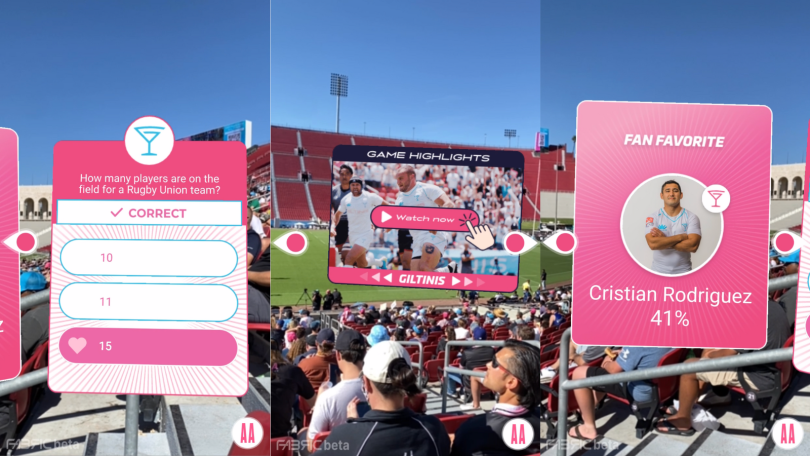 "I think Fabric's primary role is to bring us back to the present," Garlick said. "So what we're trying to do is leverage technology not to escape our world, but to look around, see what's up, put down our phone and be part of the experience." 
Fabric plans to integrate with blockchain solutions, according to Garlick. When that time comes, fabs will also give teams the ability to facilitate NFT drops, tokenized reward systems and similar opportunities. 
Further down the line, Fabric will add more features to both its client solution and its end user-facing product. For fans, the company will focus on enhancing the viewer experience and optimizing it for navigation, Garlick said. On the client side, it's adding new templates and analytics tools to its no-code creator product.
Though it's currently keeping names under wraps, Fabric has contracts with five professional sports teams and leagues across the U.S. Its platform has augmented 85 games since January and has tracked significant user engagement for fab experiences, according to the company. As it expands its scope, Fabric will branch into more industries that offer live experiences such as entertainment, hospitality and retail.
In the spirit of bringing people together, Fabric is looking to build out its team. The company has plans to hire engineers, product designers and account managers as its solution grows, Garlick said.