EVCS Raised $68.8M, Tebra Got $72M, and More LA Tech News
Catch up on the latest developments in the Los Angeles tech scene.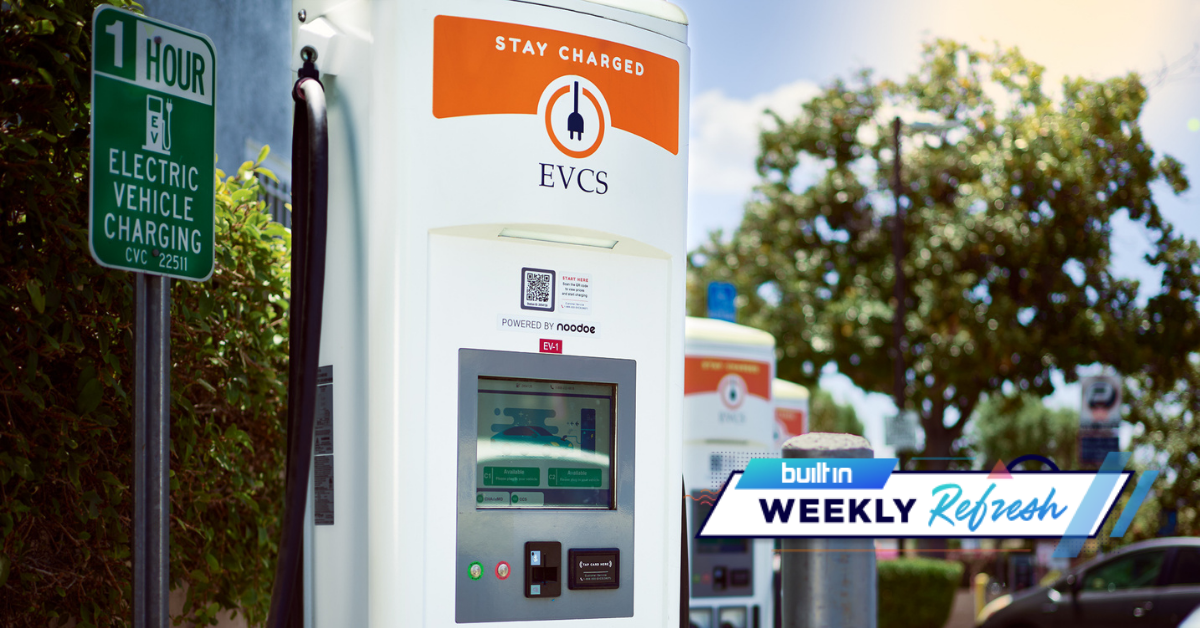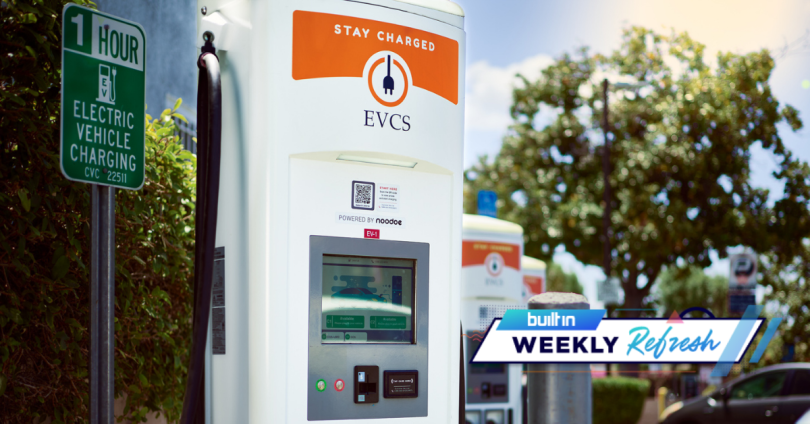 An array of funding rounds arose in the LA tech sector last week, from early- to late-stage raises of all sizes. Several industries are getting new solutions. thanks to a range of innovative local companies. Find out what they're building next. This is the Built In LA Weekly Refresh.
EVCS pulled in $68.8M. Now that it's equipped with a $50 million debt facility from Spring Lane Capital and a Series A investment of $18.8 million co-led by Abdo Partners, Spring Lane Capital and the Copulos Group, electric vehicle charging network operator EVCS is growing. The company is expanding its footprint into more than 35 cities across California and Washington. It plans to more than double its network footprint to about 1,500 chargers by 2023. [PRNewswire]
LA's top funding rounds topped $2B in June. Last month's top rounds for the LA tech scene spanned sectors like aerospace and AI-powered automation. The top round in June came from SpaceX and its raise of more than $1 billion. Learn what other companies are fueling innovations with their fresh capital. [Built In LA]
la tech quote of the week
"Consumers are paying more and more for their healthcare. They're demanding a much more modern-day, digital-first, convenient healthcare experience, but unfortunately, many traditional healthcare practices don't really have the tools or the know-how to deliver an experience that matches today's patient expectations." — Dan Rodrigues, Tebra CEO and co-founder
Tebra raised $72M. Providing independent healthcare practices with an end-to-end operations solution, Tebra aims to modernize this market with its all-in-one solution. Tebra, formerly two separate healthtech companies, will invest its new equity and debt financing in completing the combination of both technology platforms. Now valued at more than $1 billion, the company will also scale across sales and marketing and build new product capabilities. [Built In LA]
Built In LA released its Future 5 series. Companies in the NFT and Web3 space are making a name for themselves in the Q2 edition of our Future 5 series, which highlights up-and-coming tech startups. From mobile technology to fintech solutions, these companies are bringing unique takes to today's burgeoning industries. [Built In LA]
Finli secured $6M. The payment management platform for service-based small businesses announced its seed funding round led by the Urban Innovation Fund. Its solution works to help businesses manage all aspects of invoicing and payments communication and enable customers to pay outstanding invoices through their mobile devices. The new capital will enable Finli to grow its team and its business banking capabilities. [PR Newswire]
WagerWire pulled in $3M. Operating a sports betting marketplace, Wagerwire pulled in a round of seed funding led by Roger Ehrenberg, co-owner of the Miami Marlins. Users can place their bets over partner sportsbook apps or on WagerWire's aggregated marketplace of sports bettors. Its solution allows bettors to profit off real-time line movements and momentum swings. [Yahoo Finance]