Divergent Raised $160M, Ruth Health Got $2.4M, and More LA Tech News
Catch up on the latest news from the Los Angeles tech sector.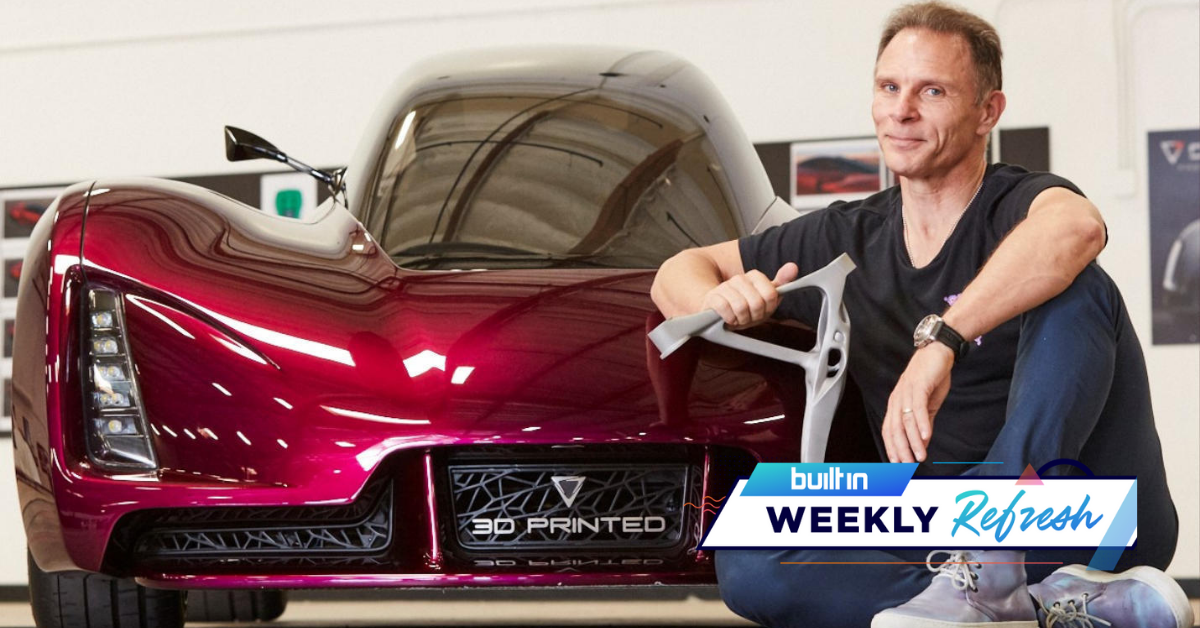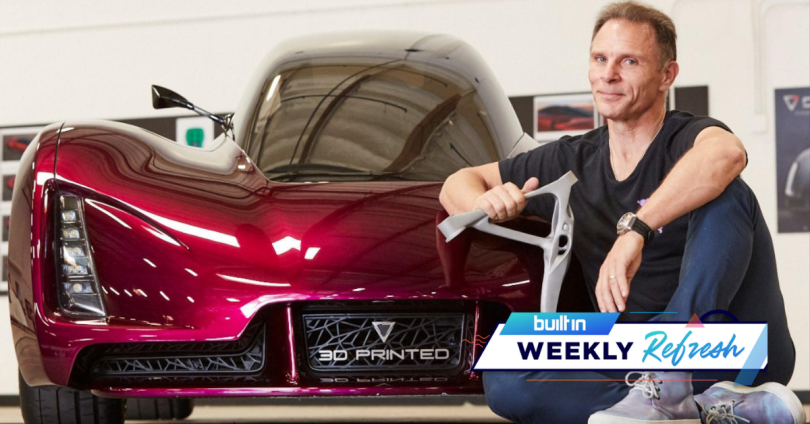 Tinseltown has been steadily building its reputation around eco-friendly innovations and the latest developments in Web3. West Coast companies are making moves in these sectors and beyond, raising new funding across a wide range of industries. Learn what's underway with the Built In LA weekly refresh. 
Divergent pulled in $160M. The Series C funding round for automotive 3D printing company Divergent will allow it to expand its operations and industrialize its divergent adaptive production system (DAPS). Divergent is working to reduce the environmental costs of building vehicles by 3D printing auto parts. Currently working with eight equipment manufacturers, the company plans to open additional DAPS factories in the U.S. and Europe starting in 2024. [Built In LA]
Enervee secured $35M. Operating an online marketplace that leverages data to help shoppers find carbon-conscious products, Enervee is building out its solution with the help of additional Series B funding from Kerogen Capital and J.P. Morgan. The company is responding to increased demand for its energy-smart platform and hiring new talent across growth, product and technology. [Built In LA]
LA tech quote of the week
"... we do what we call interstitial care. It's about filling the gaps, providing preparation for pregnancy and birth [and] providing recovery after birth. So we really are here to supplement your doctor and make sure that you're as prepared and then can recover as seamlessly as possible." — Alison Greenberg, co-founder and CEO of Ruth Health
Ruth Health raised $2.4M. Working to make perinatal care more accessible to new mothers everywhere, Ruth Health developed a telehealth solution to address common issues pregnant people experience following birth, such as pelvic floor training. The company raised seed funding led by Giant Ventures to add new content and features to its care platform. It's also building out its engineering team. [Built In LA]
Our Happy Company got $7.5M. Founded by names like musician John Legend and Twitch founder Kevin Lin, Our Happy Company raised a round of seed funding to build out OurSong, its mobile platform dedicated to democratizing NFT creation. The money will help OurSong develop new features for creators that will remove NFT creation fees and enable new project integrations. The company is actively growing its ​​product engineering and management teams. [Built In LA]
Cartwheel secured $3M. Led by Moonshots Capital, on-demand delivery company Cartwheel's round of seed funding will go toward furthering its work helping businesses in restaurant, retail and other industries maximize their delivery profits. Cartwheel's tech supports in-house, outsourced and hybrid delivery models. The fresh capital will go toward product development, partner integrations and company expansion. [PR Newswire]